For the past decade, the fintech industry has not only grown significantly – it has also changed the way we think about payments. New financial services products are brought to the market every year. With over 5 billion people using fintech solutions in 2022, the global user base is expected to grow to as many as 7 billion, so the opportunities for newcomers are still there.
The fintech industry is built on three pillars: technology, regulation, and customer experience. And when it comes to technology, you need an experienced and reliable tech partner to turn your bold idea into a scalable, resilient and secure fintech solution. To help you find the right software vendor, we have shortlisted the top financial software development companies. Take a look at them.
Itexus is a financial software development agency that uses advanced tools and technologies to help businesses around the world grow and maximize their return on technology investments during their digital transformation. Since its inception, the company has developed dozens of advanced and scalable solutions for digital banking, wealth management and investment, digital lending and alternative finance, online payments, personal finance management, regtech, insurtech, and other fintech sectors. Itexus provides full-cycle financial software development, UI/UX design, fintech consulting, DevOps, and other services ensuring superior end-user digital experience, data privacy, and compliance with industry-specific standards.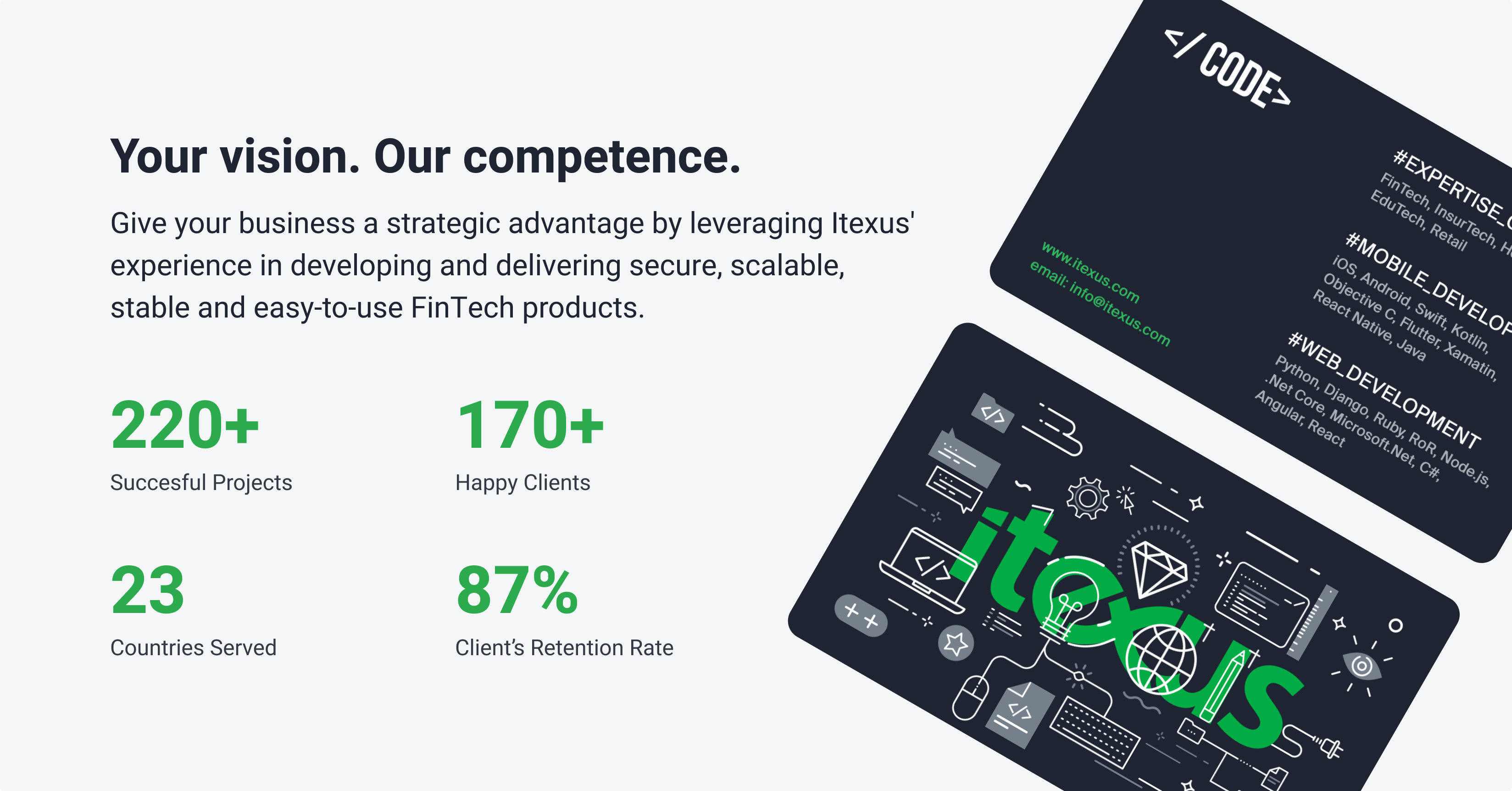 2. Accedia
Accedia is а professional IT services company specializing in technology consulting, software development, and IT operations management for startups, SMEs, and large enterprises in the financial industry. The company's mission is to help its clients solve technology challenges and maximize digital opportunities by providing high quality, engaging, and effective web and mobile solutions.
3. MAS Global Consulting
Similar to other top financial software companies in the U.S. and Europe, MAS Global Consulting is a software development and consulting firm specializing in the digital modernization of legacy systems, cloud architecture, mobile application development, Machine Learning and AI, and Big Data. The company has multiple development centers around the world, allowing it to offer the best tech talents to its clients, as well as flexible engagement models.
4. Perficient Latin America
A global software development consulting firm, Perficient helps brands connect with customers and grow their businesses through efficient, high-quality financial software solutions. The company offers software development & reengineering, test automation and quality assurance, DevOps, and cloud architecture design and implementation, among others.
5. Edvantis
Edvantis is one of the leading top financial technology software companies. Its key services include executive IT advisory, IT consulting, software engineering, and business process outsourcing. The company is valued for its complete transparency, top talent, established processes, and long-term commitment to each client.
6. Stanga1
As a global provider of professional software development services for enterprises and startups, Stanga develops custom financial solutions for its clients. What sets Stanga1 apart from other top financial technology software companies is its results-driven approach, coupled with attention to detail, which enables the company to deliver an optimized customer experience and high-quality financial products.
7. Pragma
Pragma is a digital transformation company with an impressive track record of delivering projects for financial institutions around the world. The company focuses on building long-term relationships and strives to continuously improve the experience and satisfaction of its clients.
8. PGS Software
The company provides full-cycle financial software development, business analytics and quality assurance services using the latest technologies such as data engineering, data visualization, data science, AI/ML, and others. PGS Software's cross-functional teams employ industry best practices and ensure fast, flexible, and cost-effective project delivery.
9. Tech Active
As a digital products and software consulting agency, Tech Active provides its clients with custom financial solutions for web, mobile, and cloud platforms. Throughout the project implementation lifecycle, the team follows a continuous and iterative approach that ensures on-time product delivery within budget, high flexibility, and low risk.
10. Rare Crew
Rare Crew is a financial software development company that aims to bridge the gap between technology and businesses, helping the latter strengthen their positions in the market. The company specializes in custom software and mobile application development, UI /UX analysis, software testing, and business intelligence & analytics.
Any questions? Drop us a line.
What You Should Consider When Choosing a FinTech Software Provider
By now, you may have shortlisted a few development companies. The next step is to contact their representatives and schedule an initial consultation. But how do you know you have found the right ones? Ultimately, it comes down to a mix of industry knowledge and hard and soft skills. Read on to learn what to look for in the fintech software development company you want to entrust your project to.
Industry Expertise
For successful project delivery, it is advisable to look for a fintech software development company that has the relevant expertise in creating and deploying financial solutions using the latest technologies and within various deployment ecosystems. Itexus' fintech expertise ranges from simple personal finance assistants, mobile payments, and credit apps to complex enterprise financial applications.
Soft Skills
It does not matter how qualified and experienced your team members are if you can not establish proper communication with them. Therefore, your potential software development partner should have the following soft skills:
• Communication skills. The best fintech development teams have strong communication skills and a strong work ethic, as this fosters team spirit and reduces the likelihood of conflict.
• Problem-solving skills. Your ideal fintech development team should be able to efficiently solve problems as they arise.
• Adaptability. Every software developer should be adaptable enough to handle unpredictable situations and expectations.
• Proactivity. You do not want to hire fintech developers who need a babysitter. Proactive team members complete tasks faster and prevent problems before they arise.
Hard Skills
If you have some technical background, you may have already come up with a list of libraries, coding languages, and frameworks that your potential hires should know. Otherwise, you can ask for the company's fintech portfolio and check reviews on a portal like Clutch. If you like the projects in the portfolio, feedback from previous clients is positive, and you feel like you are on the same page, you are in luck because you have found your perfect partner. Without further ado, let the fintech journey begin!
Itexus Experience in Financial Software Development
Take a look at some of our recent projects – they are just a tiny part of the wide range of complex fintech solutions Itexus has developed since 2013, not to mention a variety of mobile apps of all kinds.
Online Lending Platform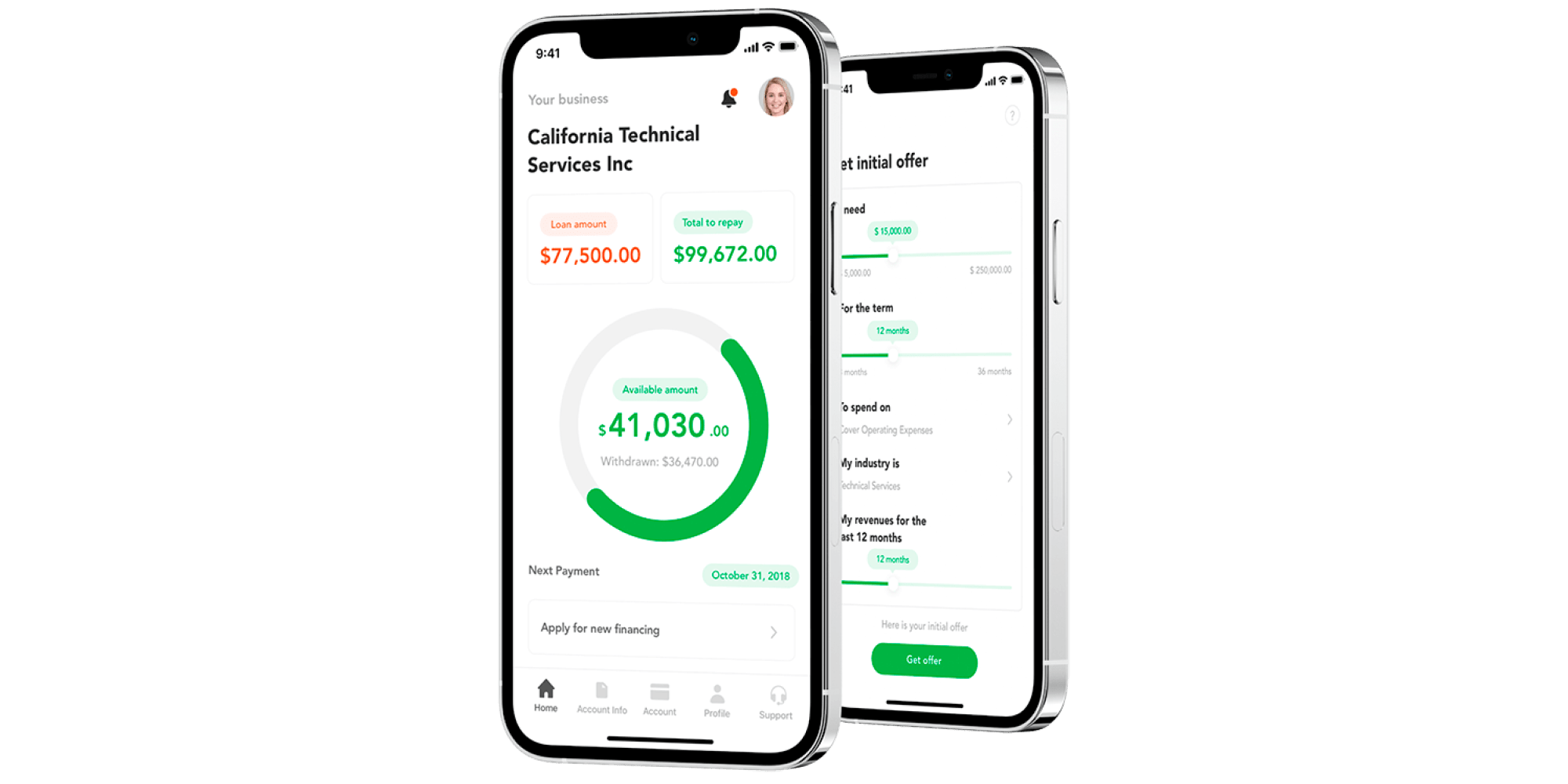 The solution developed by Itexus specialists for a FinTech startup with decades of experience in the financial services industry automates the entire lifecycle of a loan, online loan application, KYC, credit scoring, underwriting, payments, reporting, and bad deal management. The platform features a custom AI analytics and scoring engine, virtual credit cards, as well as integration with major credit reporting agencies, and a bank account aggregation platform.
To learn more about the project, please read the case study.
Mobile Bank Transfer App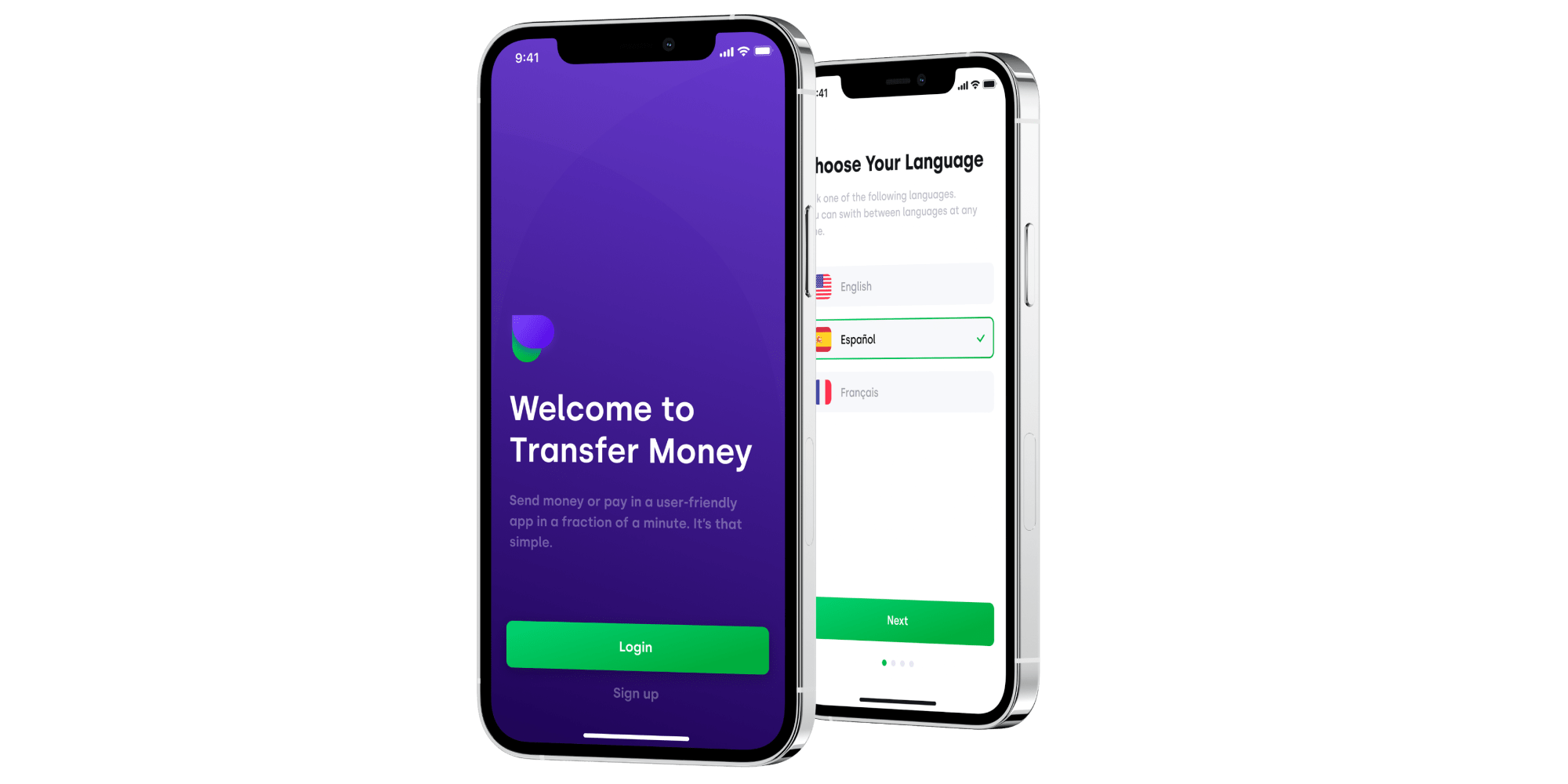 For a U.S.-based startup, Itexus developed a mobile app-to-bank transfer solution that allows its users to transfer money from U.S.-issued bank cards to Nigerian bank accounts. In addition to transferring money, the app allows users to pay bills in Nigeria, i.e., utilities, phone bills, etc., and link several U.S. bank cards to one account. The solution has a multilingual interface (English, Spanish, and French) and is integrated with two payment service providers and a robust KYC verification system.
To learn more about the project, please read the case study.
Summary
Finding the right partner to implement your project is the most important part of the road to success. We hope that our list of top 10 financial software companies will help you with this challenge.
Do you need financial software development services? Contact us to find out how we can help you.
By Itexus Team