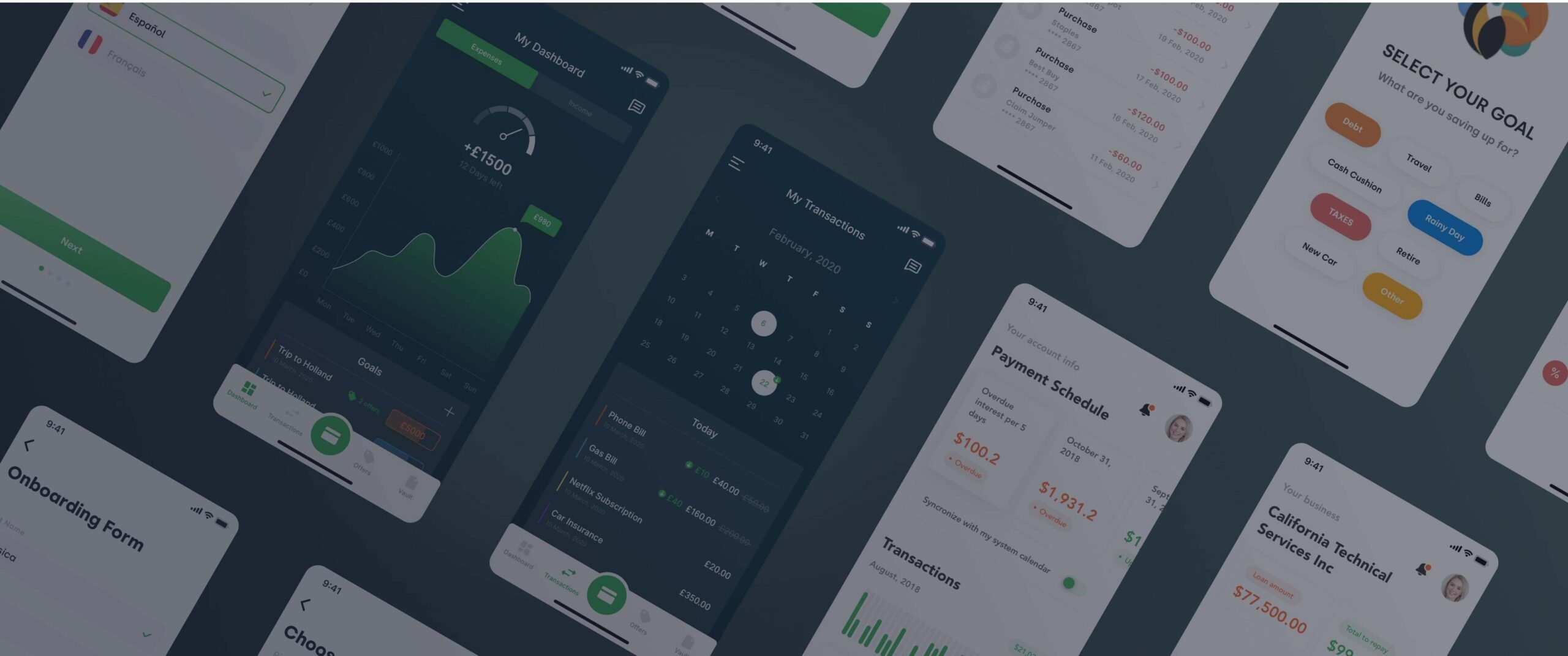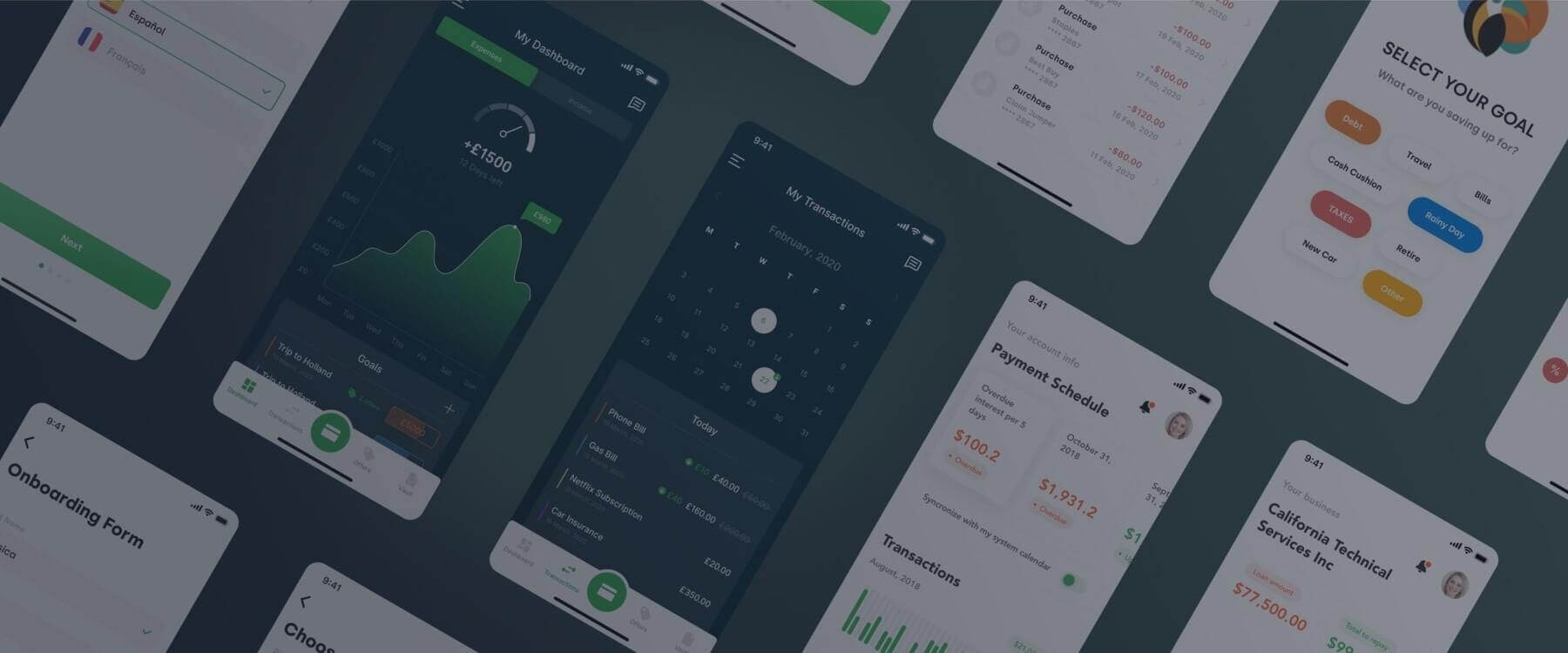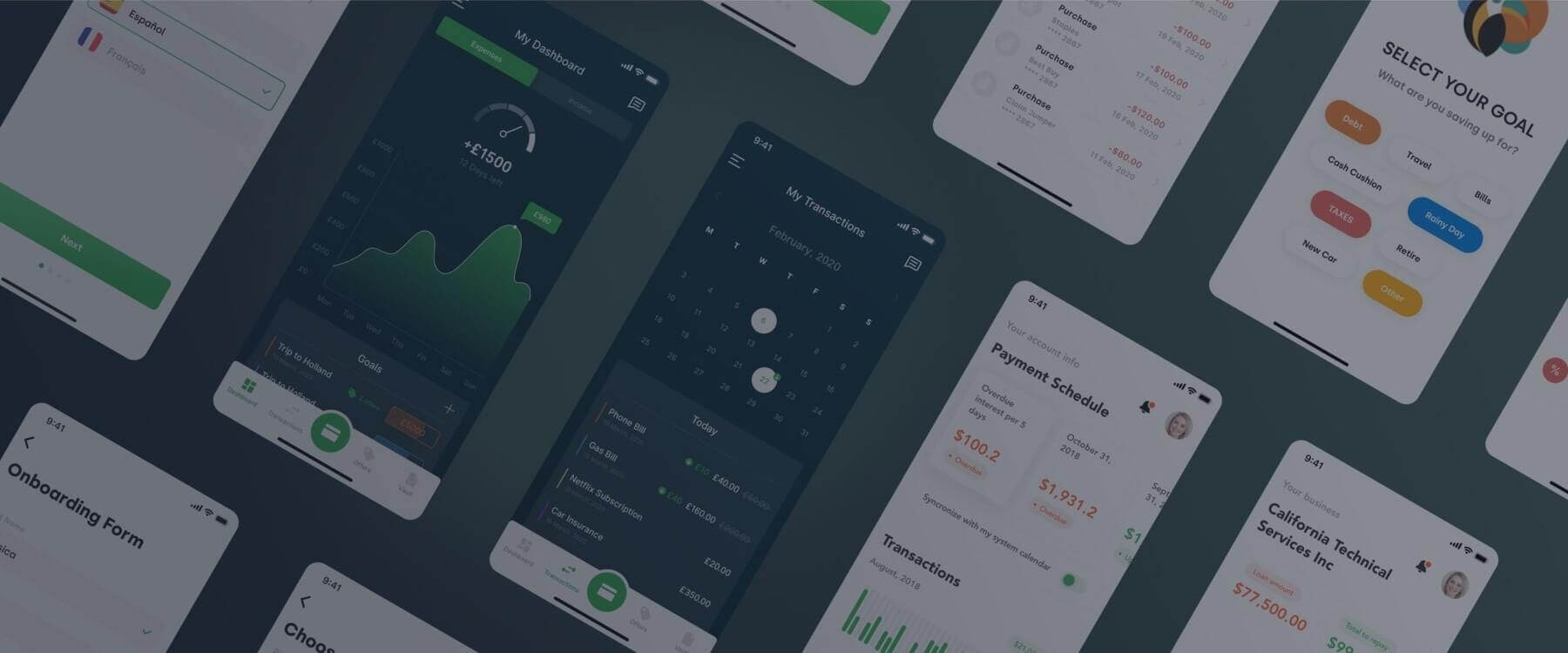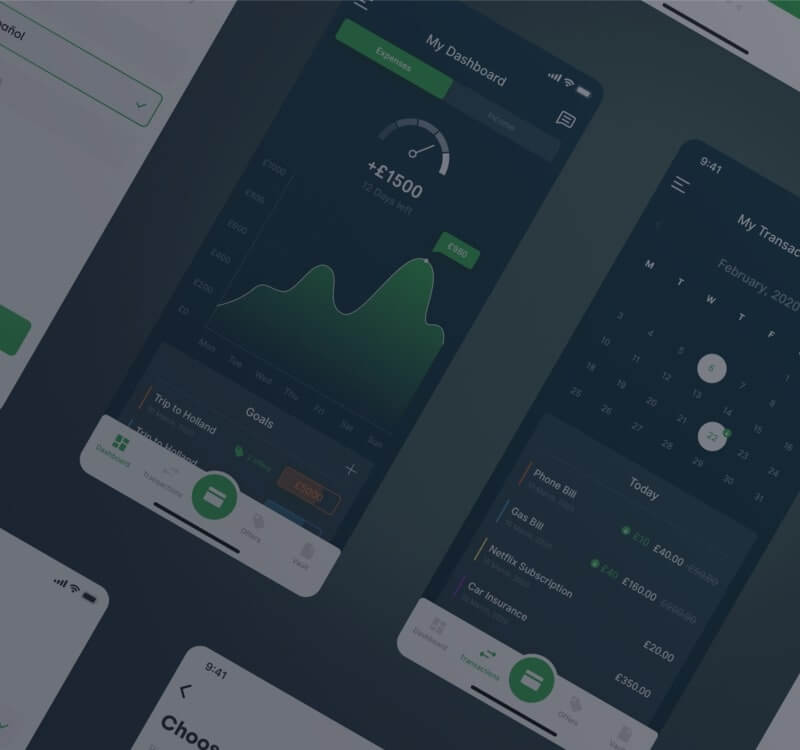 eWallet App Development
Stay ahead of the evolution of digital payments with Itexus eWallet app development services
Itexus employs vision-forward technologies and integrations to deliver custom mobile & web wallet solutions for both businesses and their customers. Take advantage of our expertise and get your fully protected and easy-to-use eWallet app with superior UI/UX designs.
Digital Wallet Solutions We Offer
Point of Sale (PoS) Payment Solutions
Peer-to-Peer Money Transfer Apps
Local & International Mobile Money Transfer Apps
Digital Wallet App Development: Core Features
These are the core features of any digital wallet app. However, creating an eWallet app a success requires implementing some one-of-a-kind feature that would set your solution apart from the existing ones. Got a unique feature insight? We are looking forward to transforming your ideas into disruptive innovations.
---
Registration & Login
Seamless sign-up procedure and fast sign-in via social media, fingerprint, or retina scan save your users' time and provide them with a flawless experience.
---
Sync Accounts
Linking user's credit and debit cards with the app allows managing multiple cards and bank accounts in one app.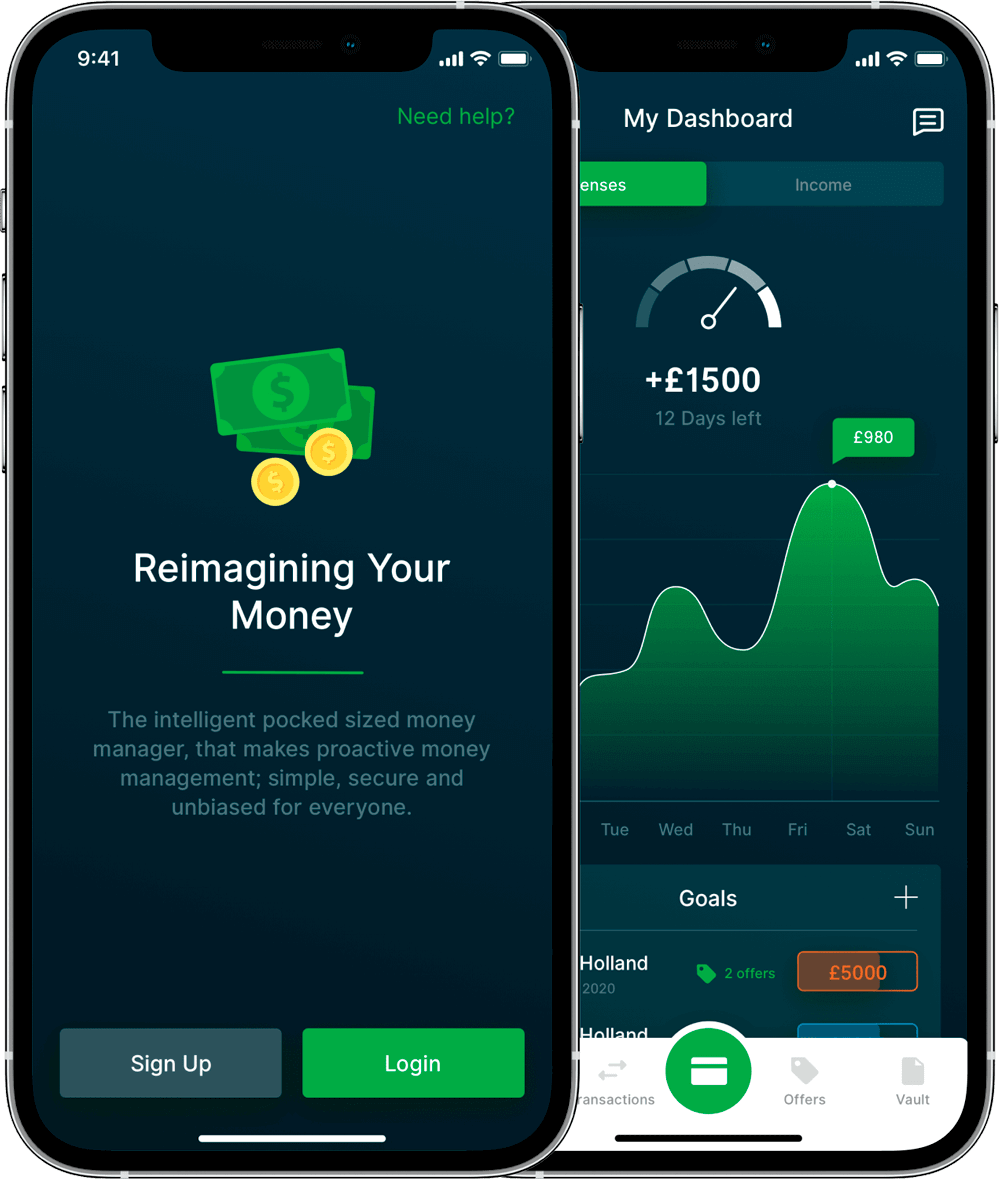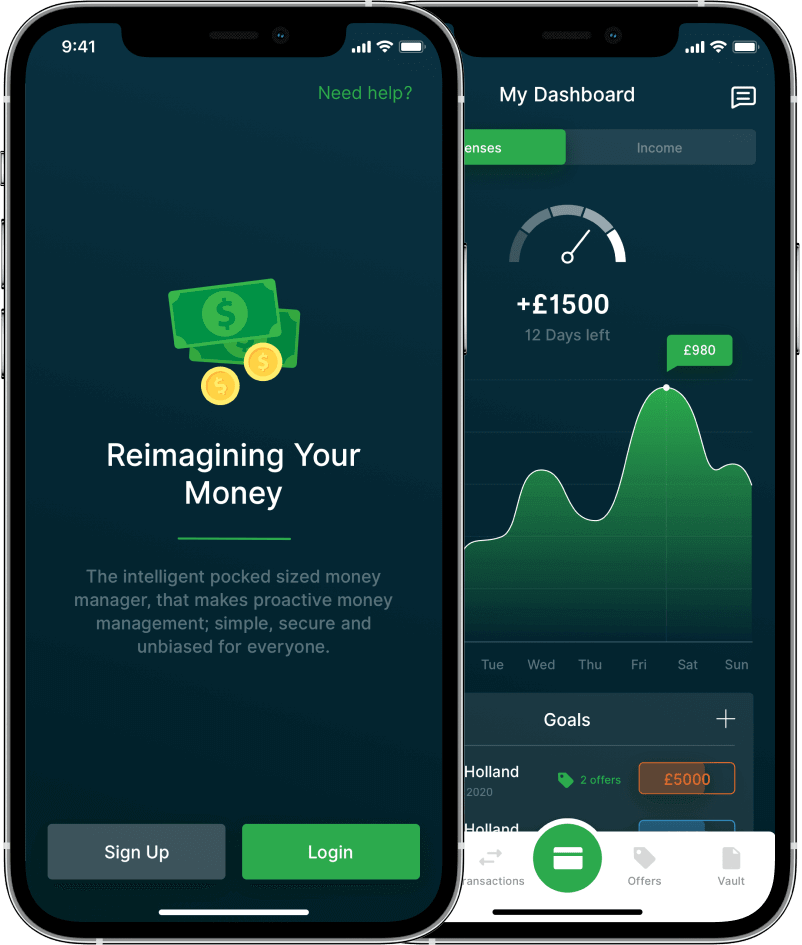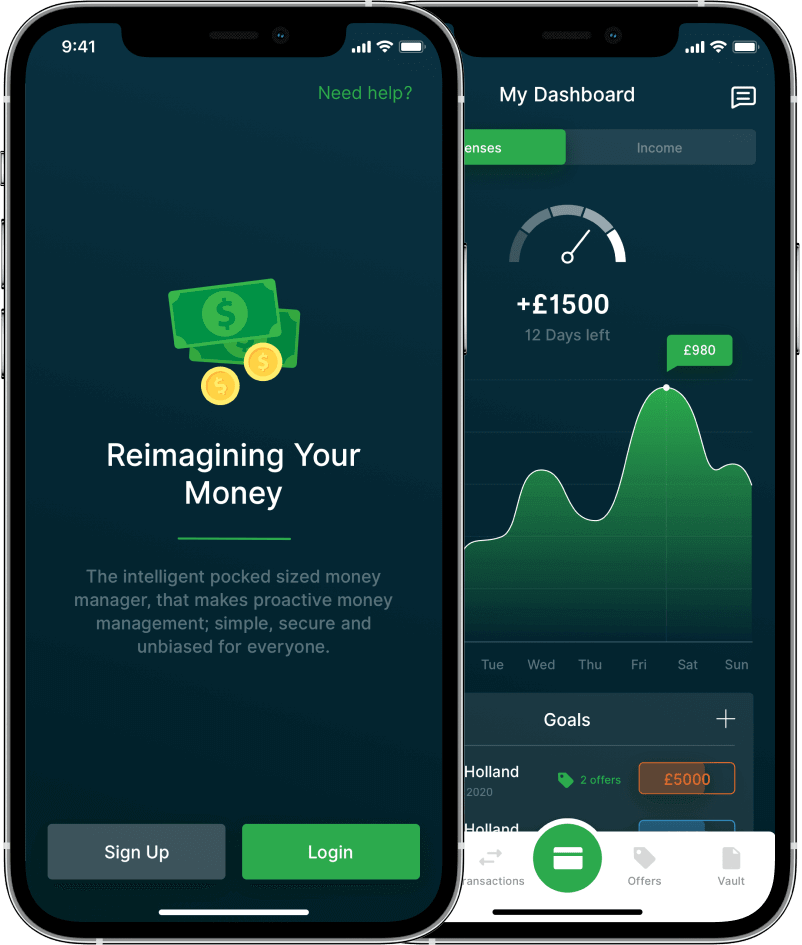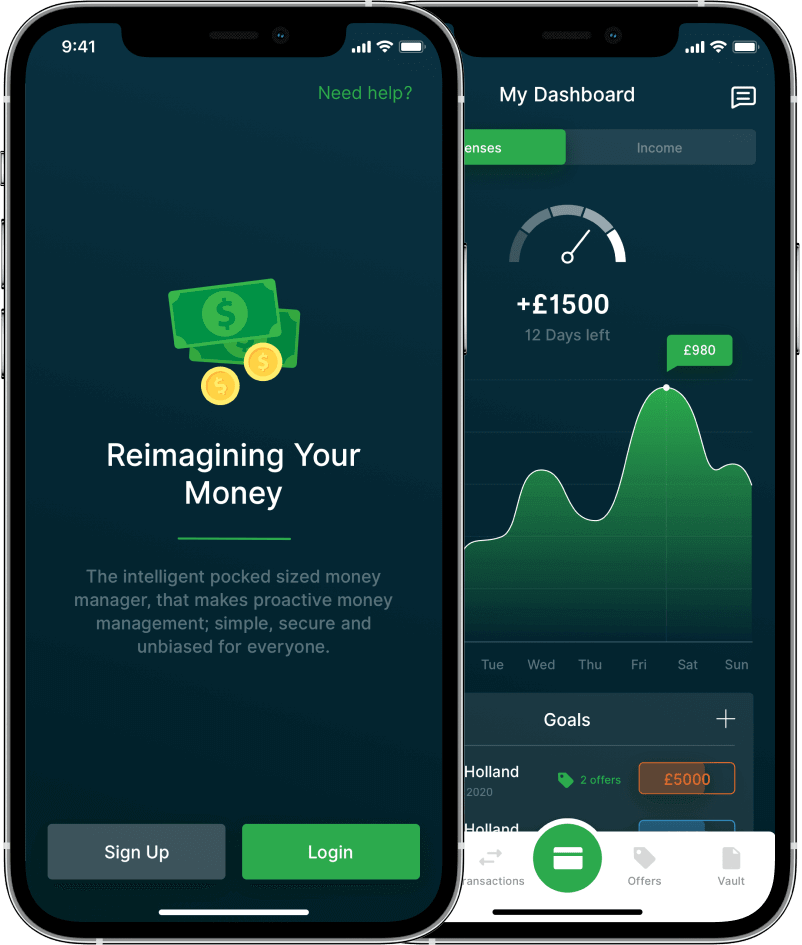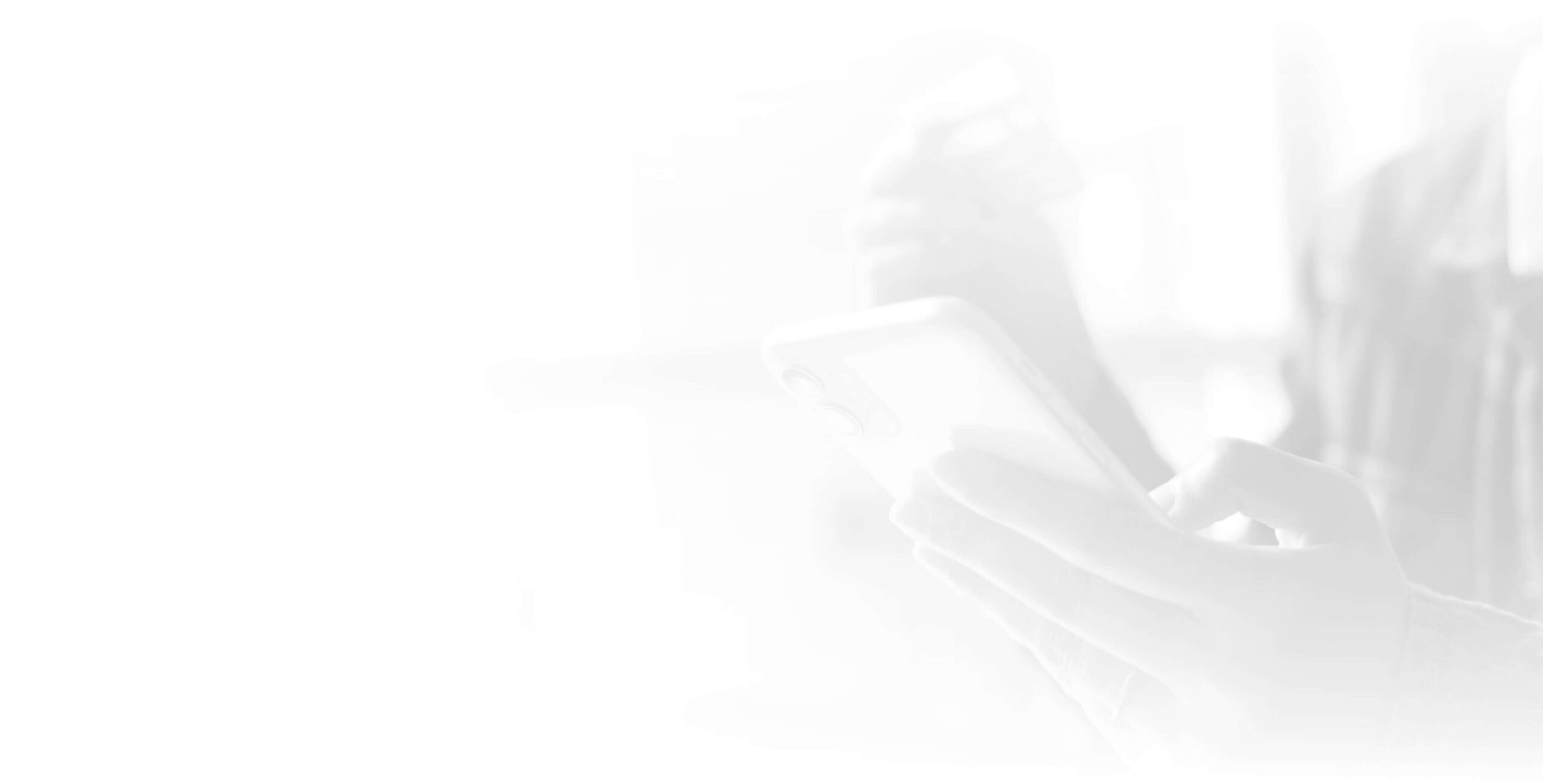 ---
Backup Facility
This vital feature allows users to restore wallet data. The best practice is to provide multiple methods of data storage – e.g., syncing it with the Dropbox cloud, iCloud, via local WiFi connection, built-in email wallet backup feature, etc.
---
Balance Replenishment
Adding money to an eWallet from connected bank accounts, debit or credit cards, other digital wallets, etc.
---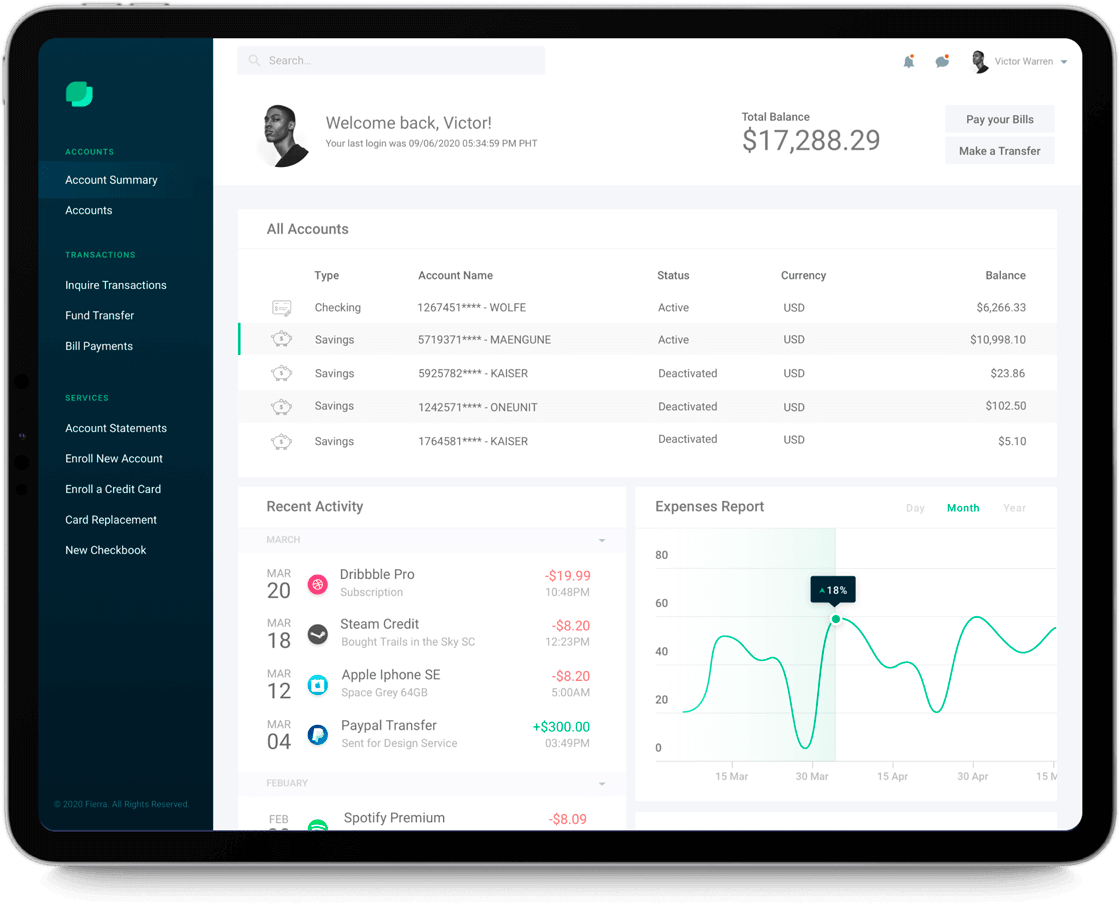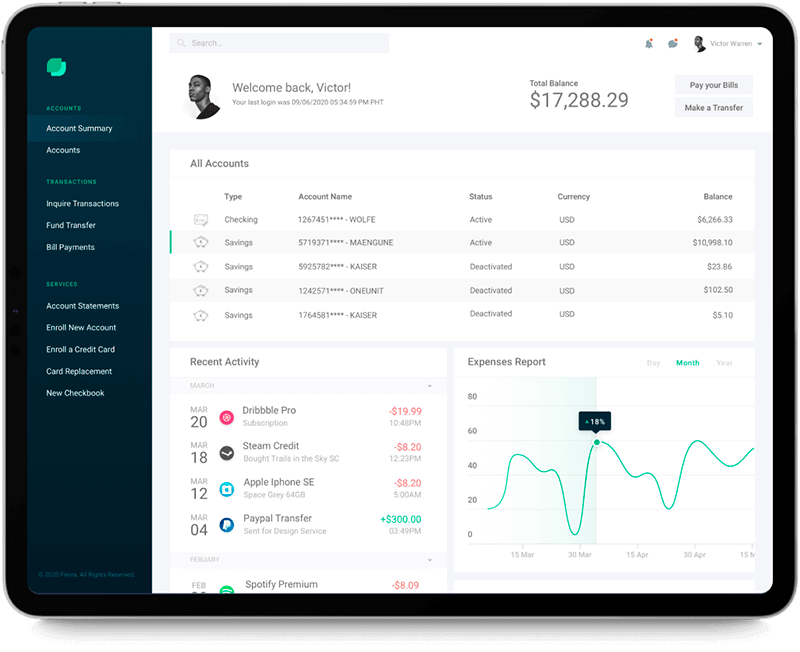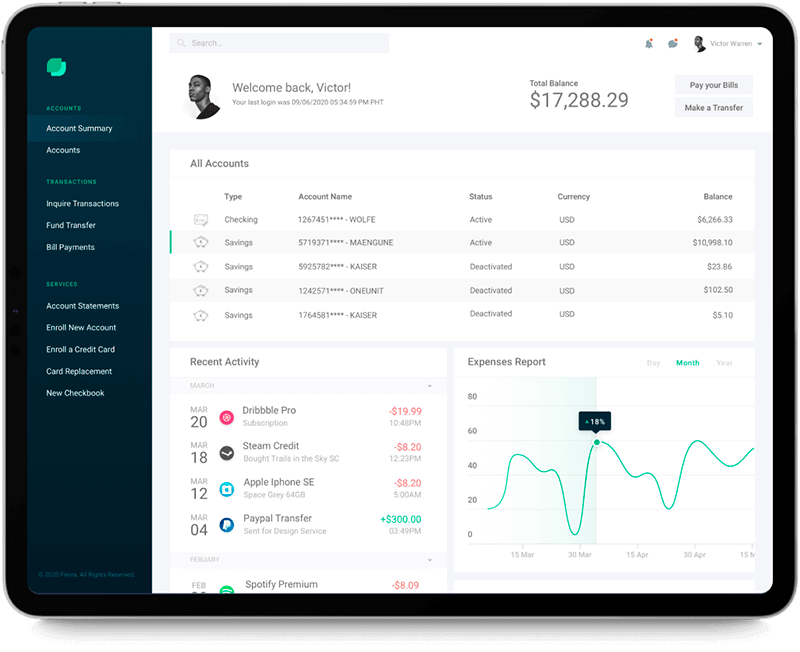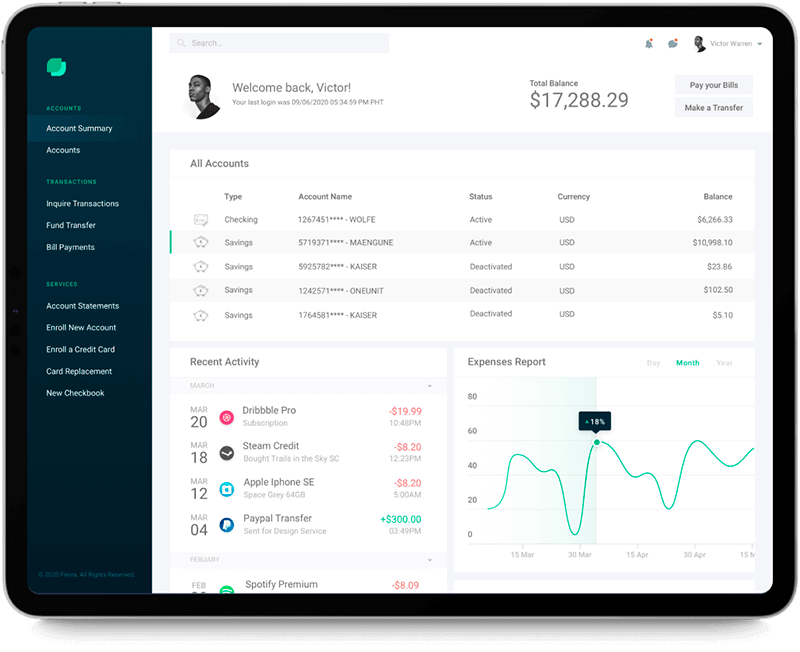 ---
Wallet-to-Bank Transfer
The Wallet-to-Bank option allows users to send money from their app account to either their own or to another person's bank account or debit card.
---
Online Payments
The primary objective of eWallet apps is to provide users with time-saving and the easiest method of making secure multi-purpose payments thus this feature is a must. Enable users to pick their preferred method of transaction authentication – entering a PIN, fingerprint, retina scanning, etc.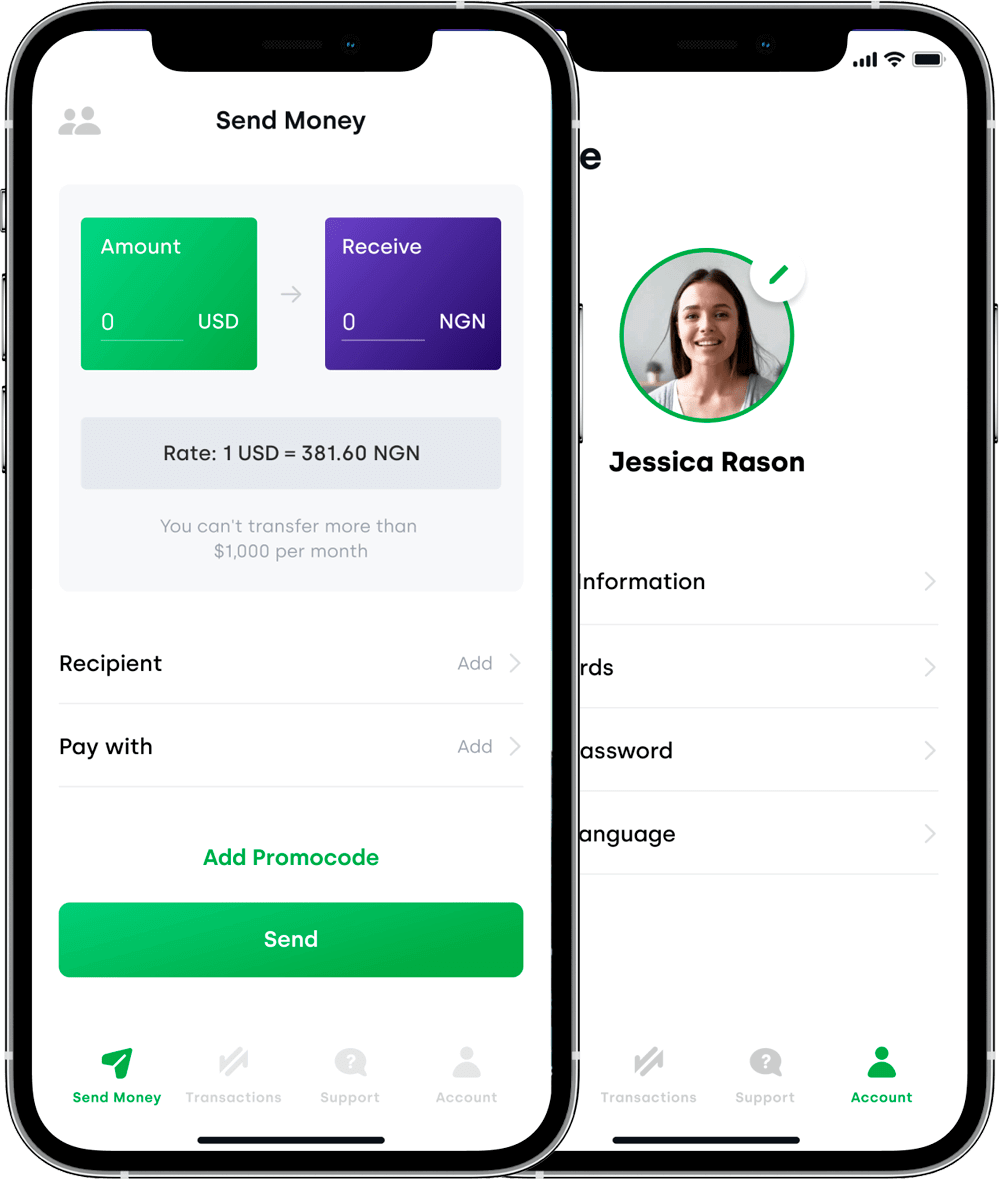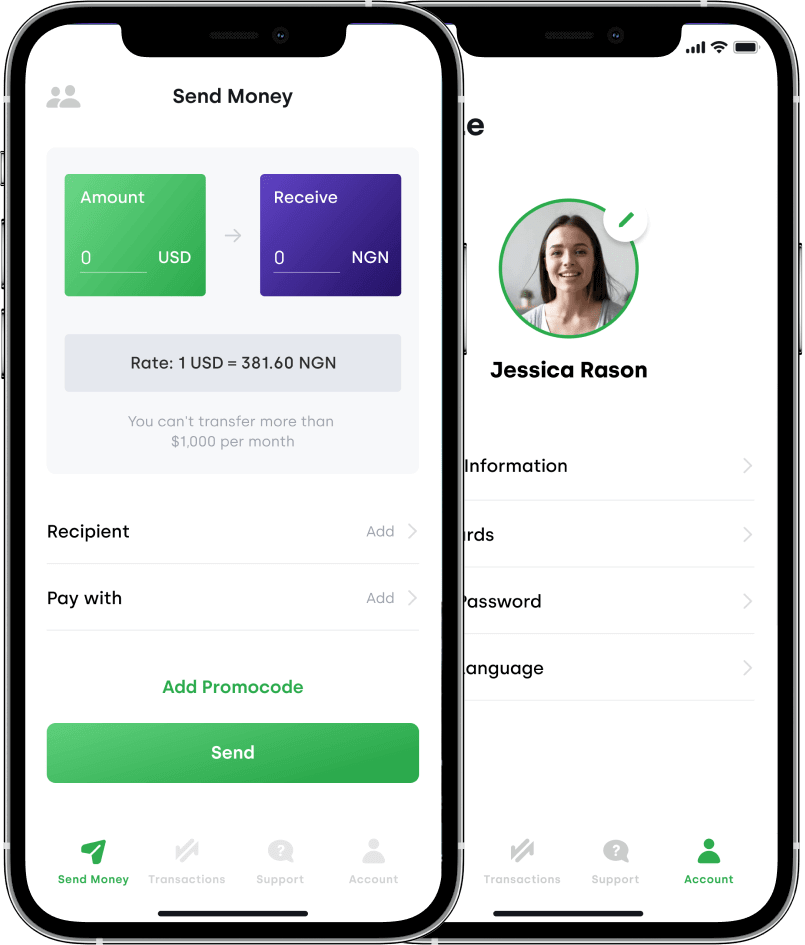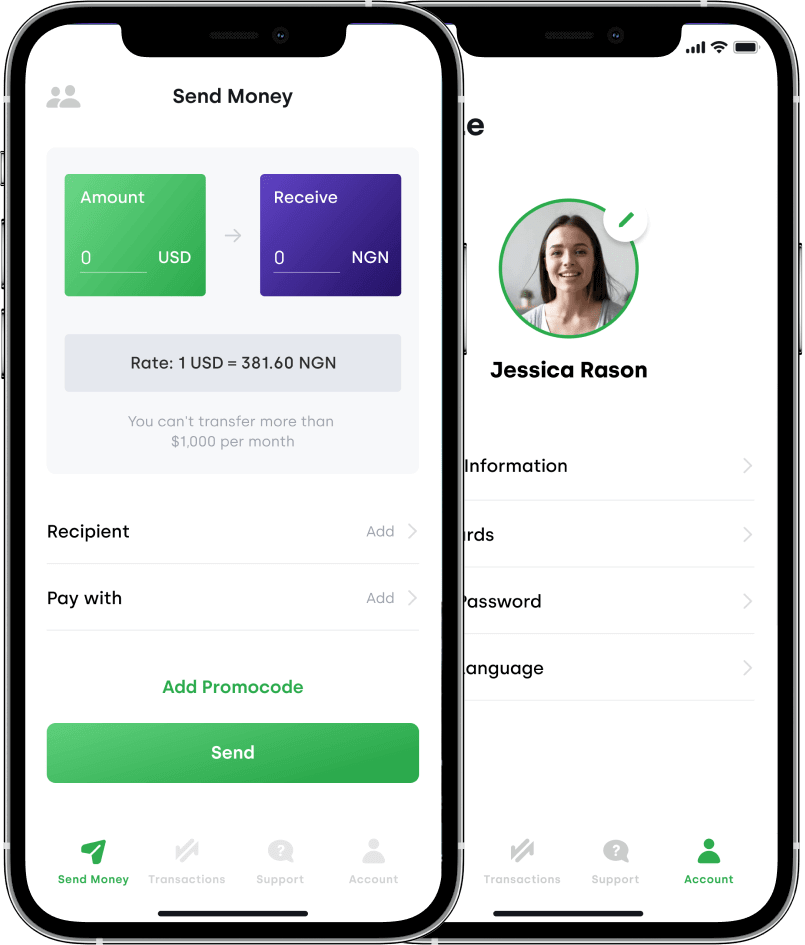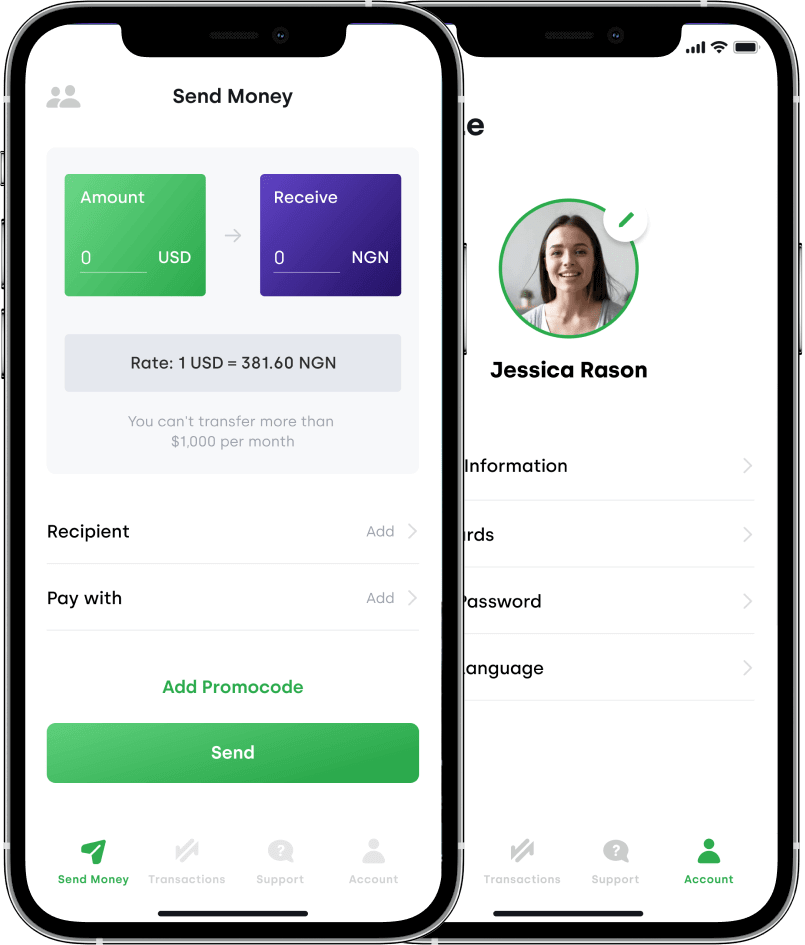 ---
Send and Receive Funds
Sending money through an eWallet can be carried out via entering the recipient's phone number or scanning the QR-code of the recipient's app account. Receiving money is available through the same options, or a user can send a payment request to other app users.
---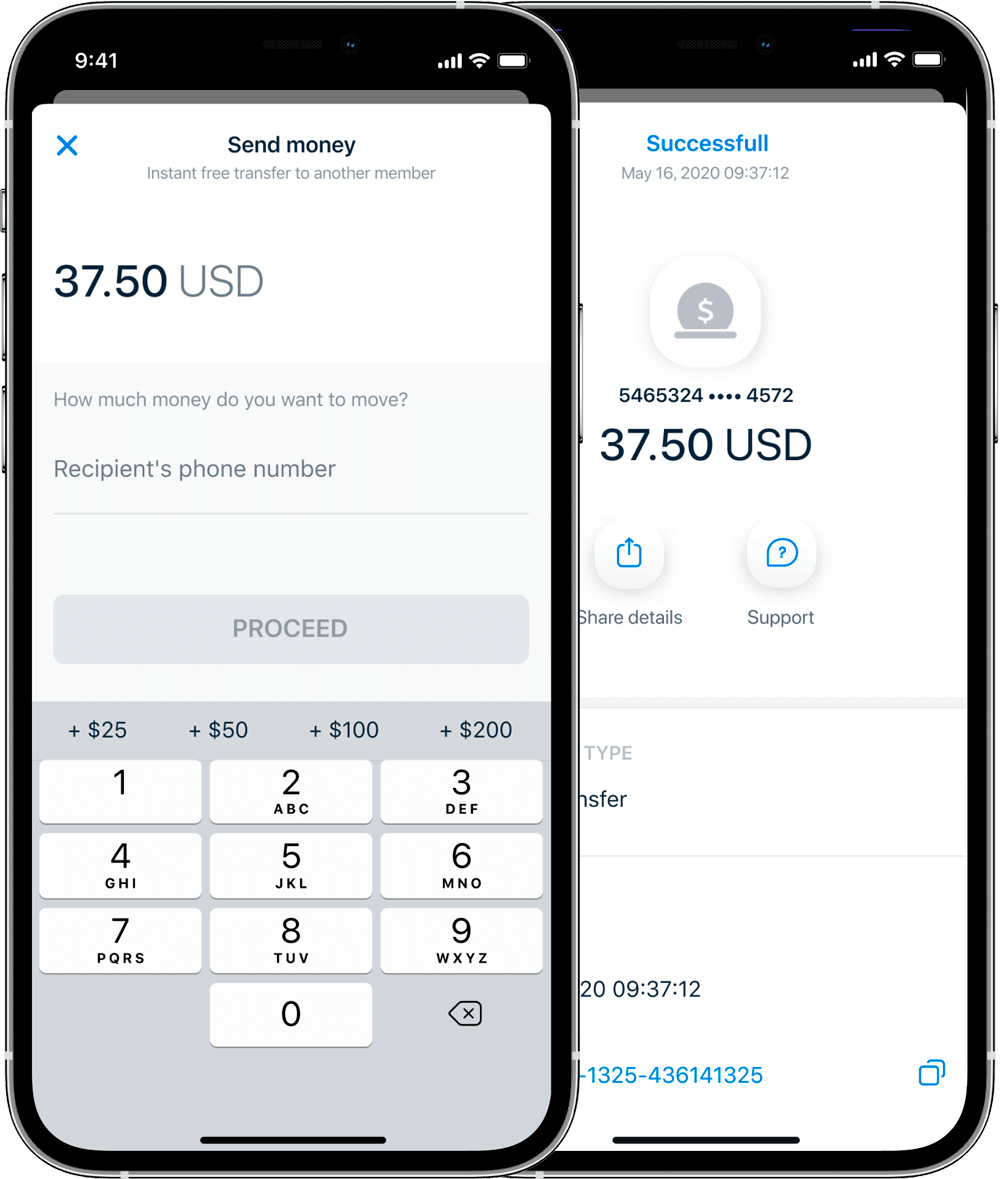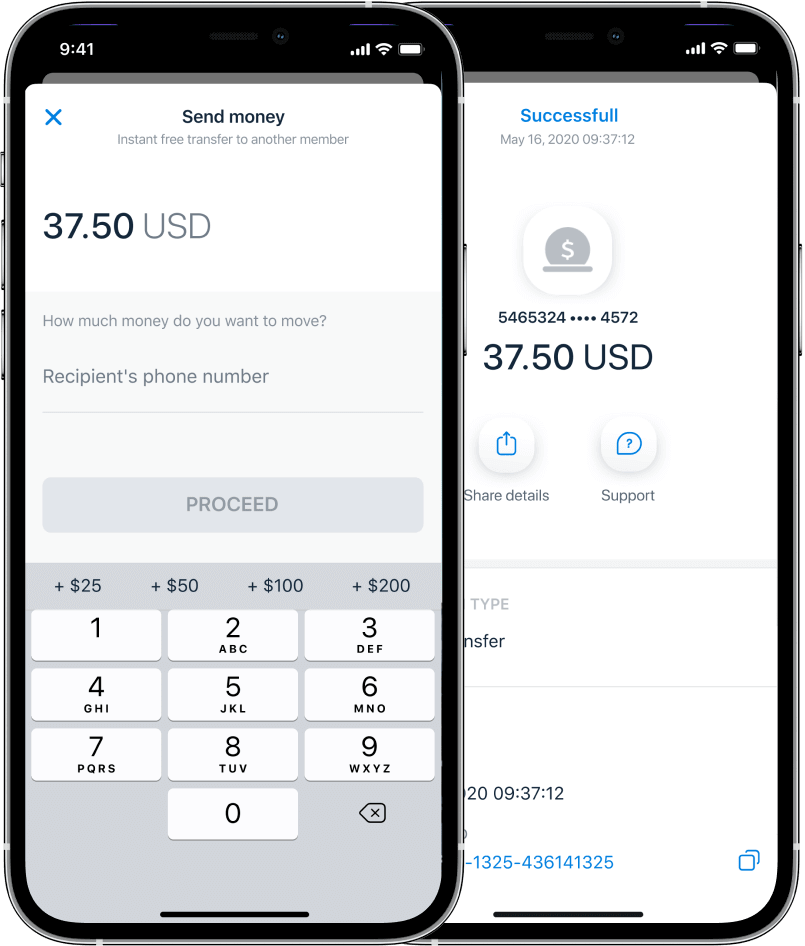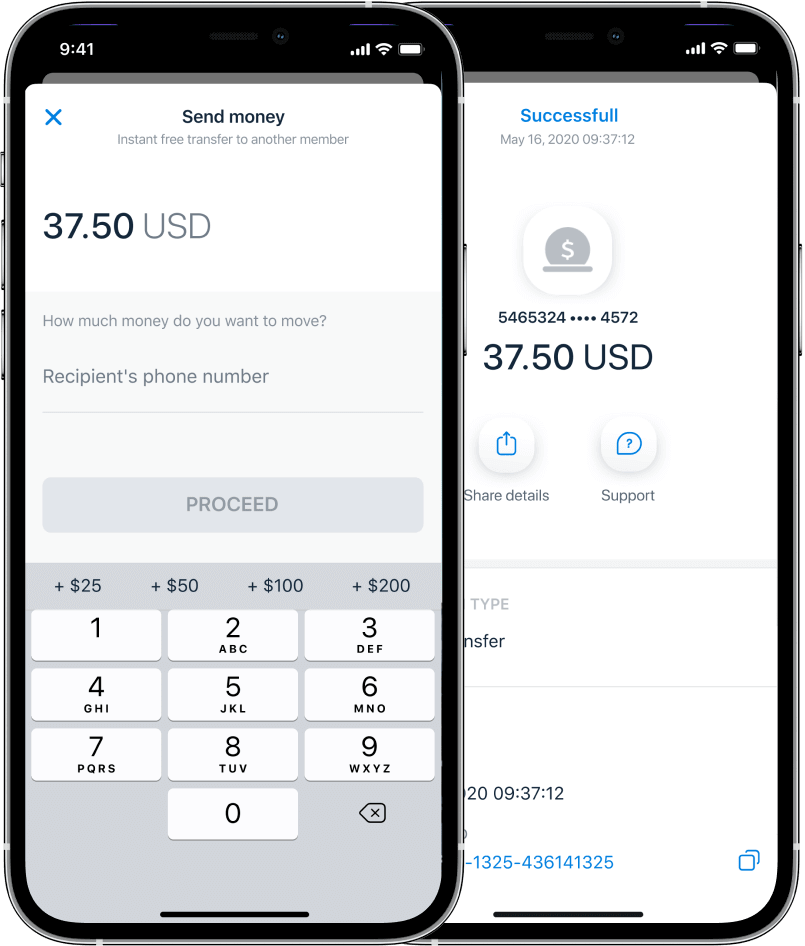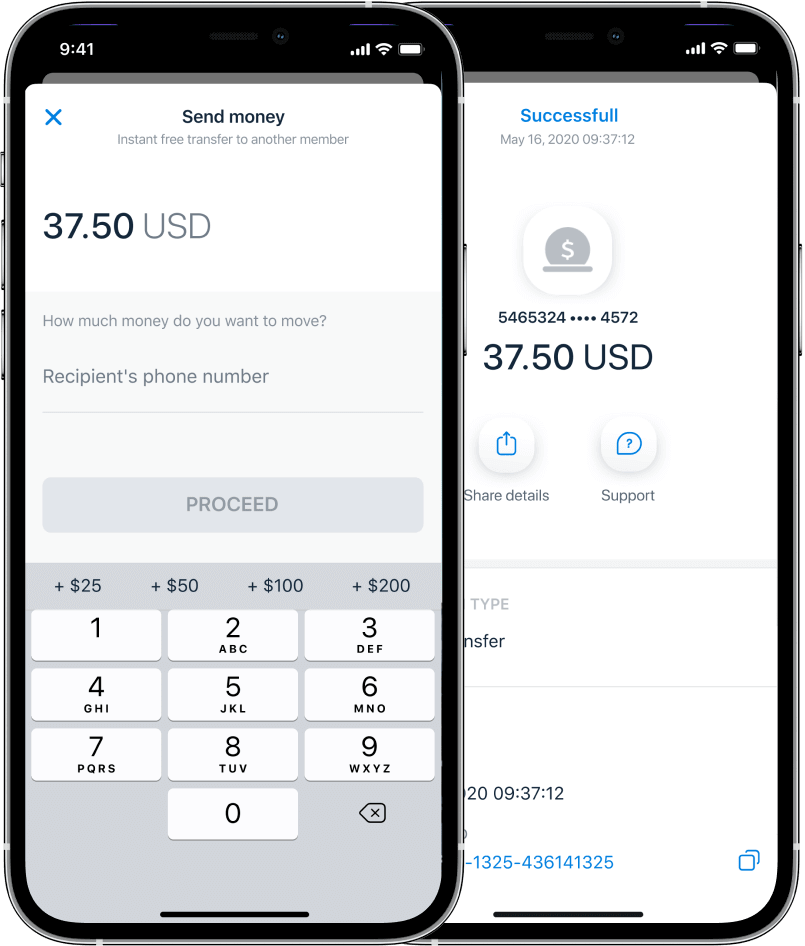 ---
Transaction History
This must-have feature enables users to check all of the previous transactions and see such details as the transaction amount value, the sender or recipient's data, dates of payments, etc. It helps users to better track and manage their personal expenses.
---
Check Wallet Balance
Displays the real-time eWallet balance and linked bank account balance within the app.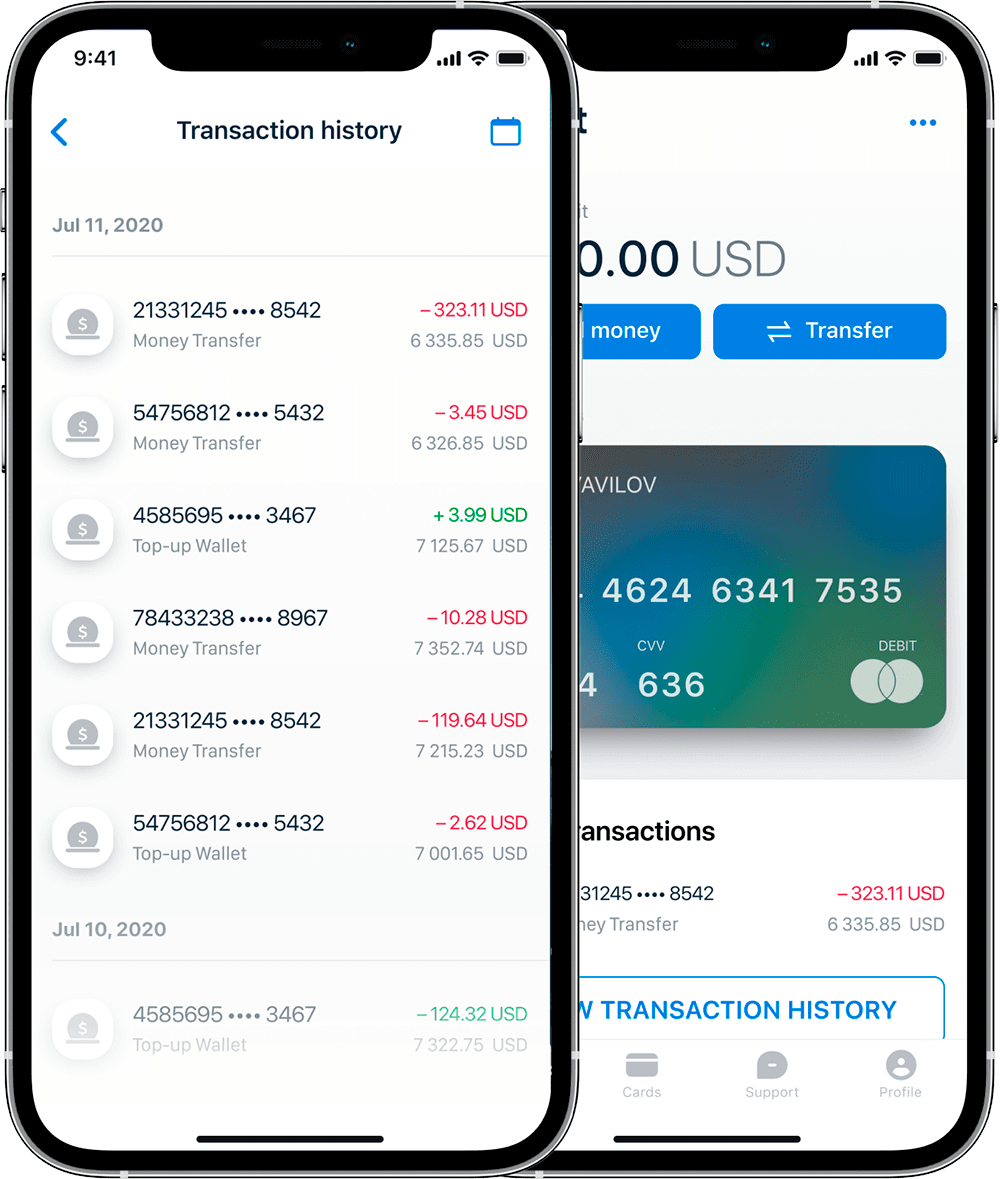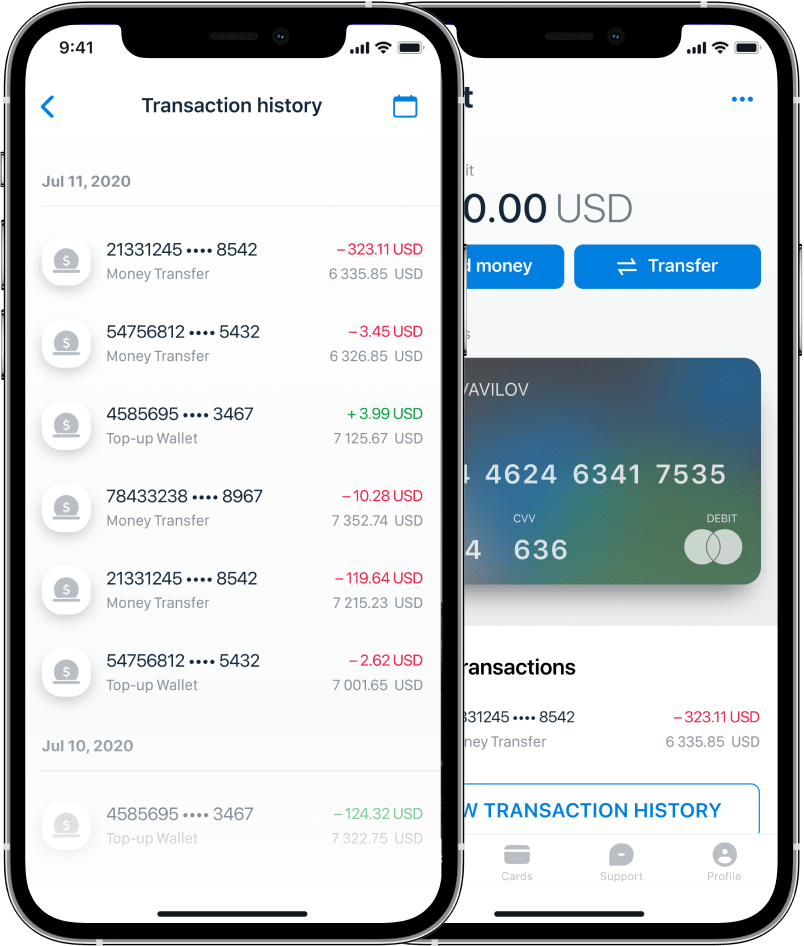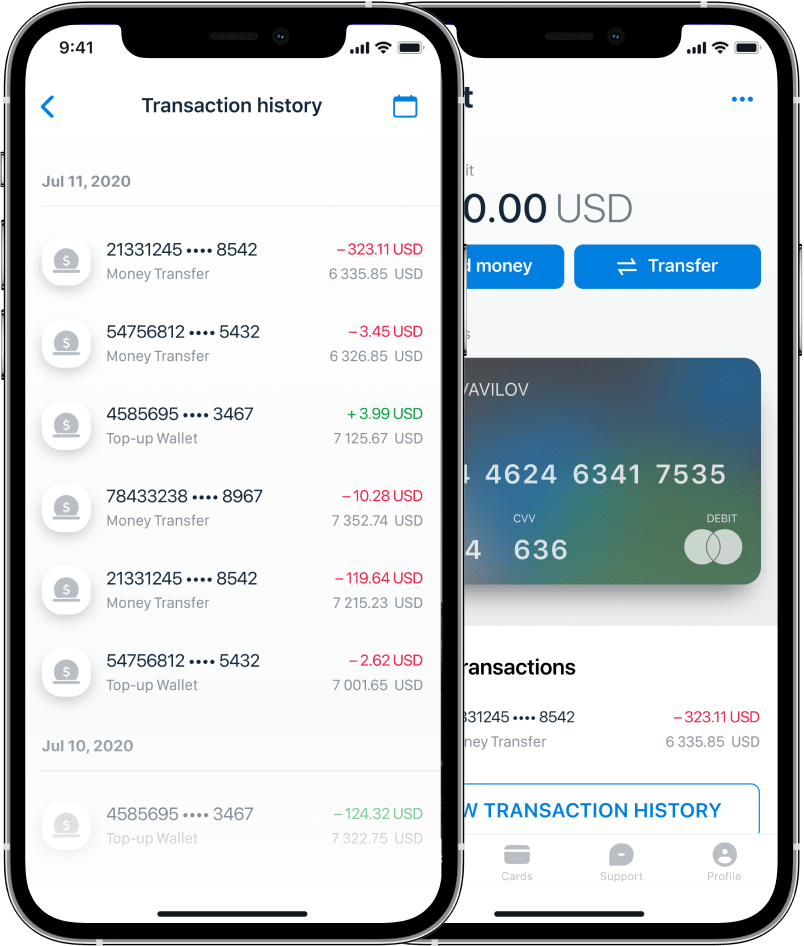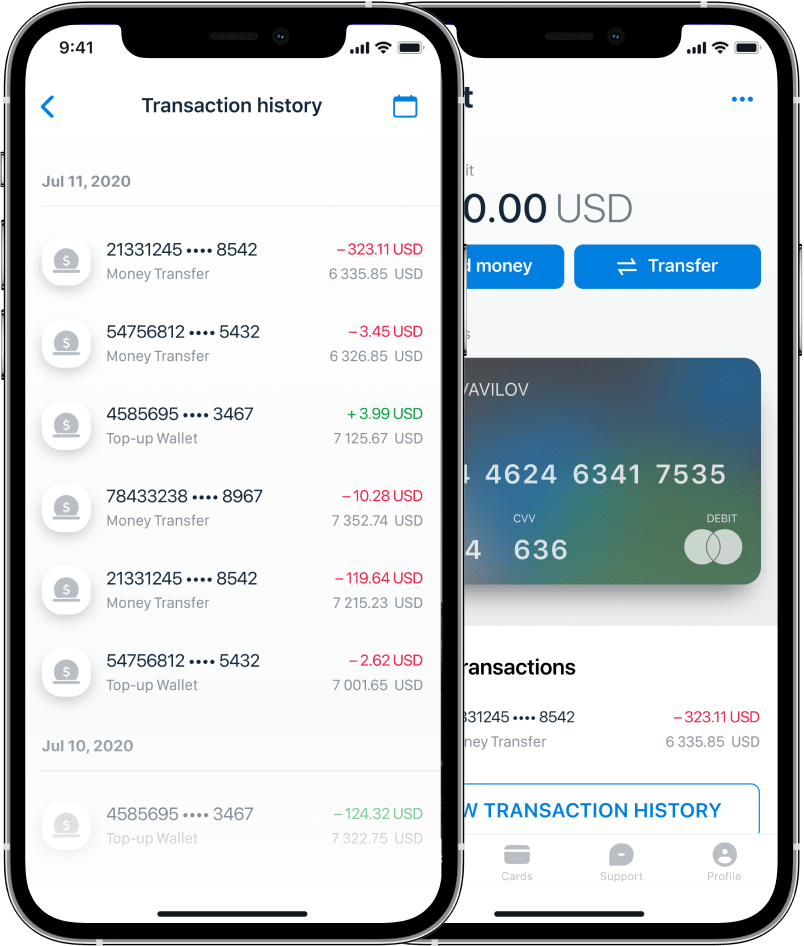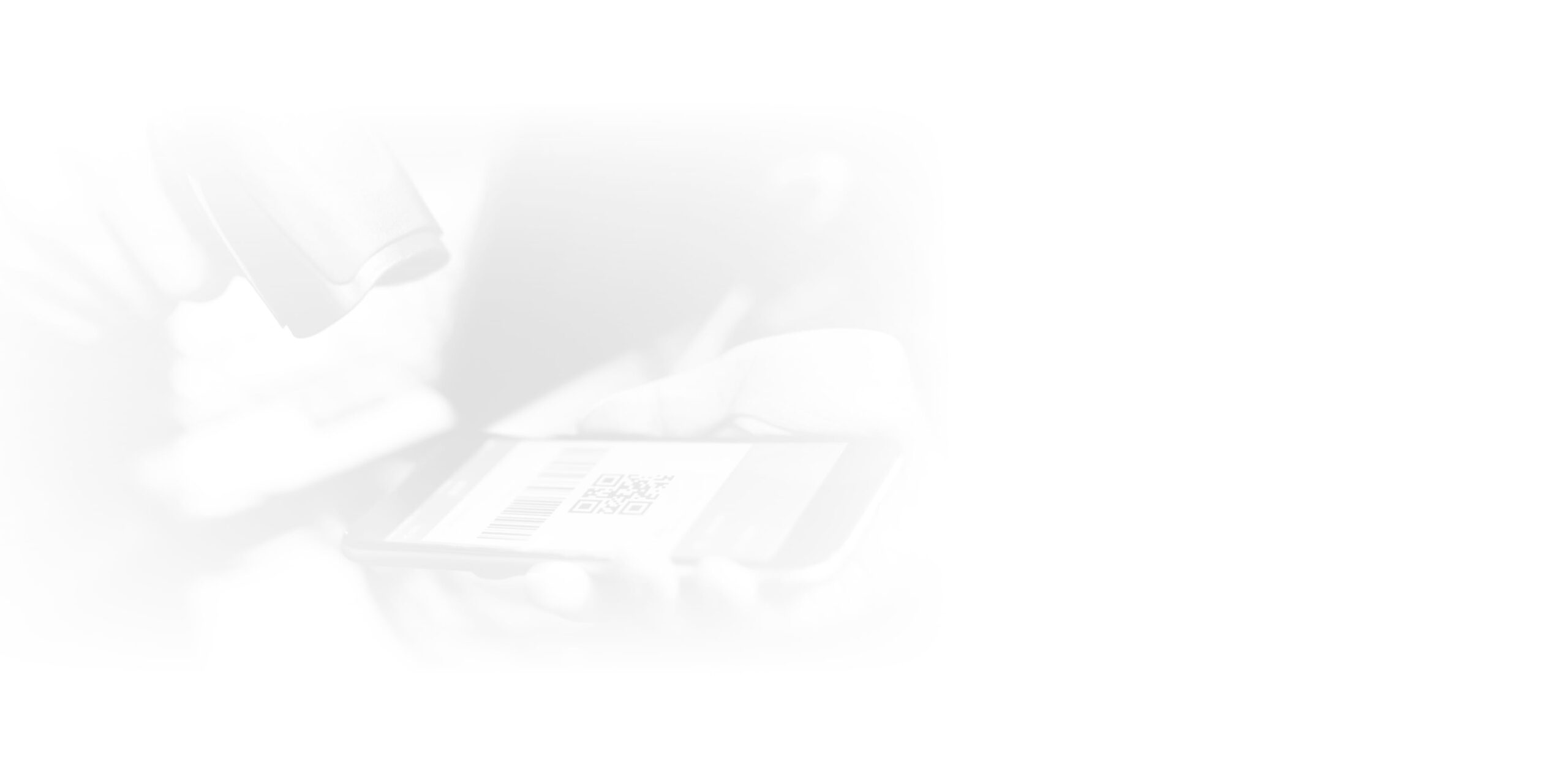 ---
Merchant Payments via Contactless Technologies
Using contactless technologies like NFC or QR code scanning allows in-store payments with digital wallets. Considering the emerging popularity of contactless payments and their comfort for users, this feature is requisite for an eWallet app's success.
---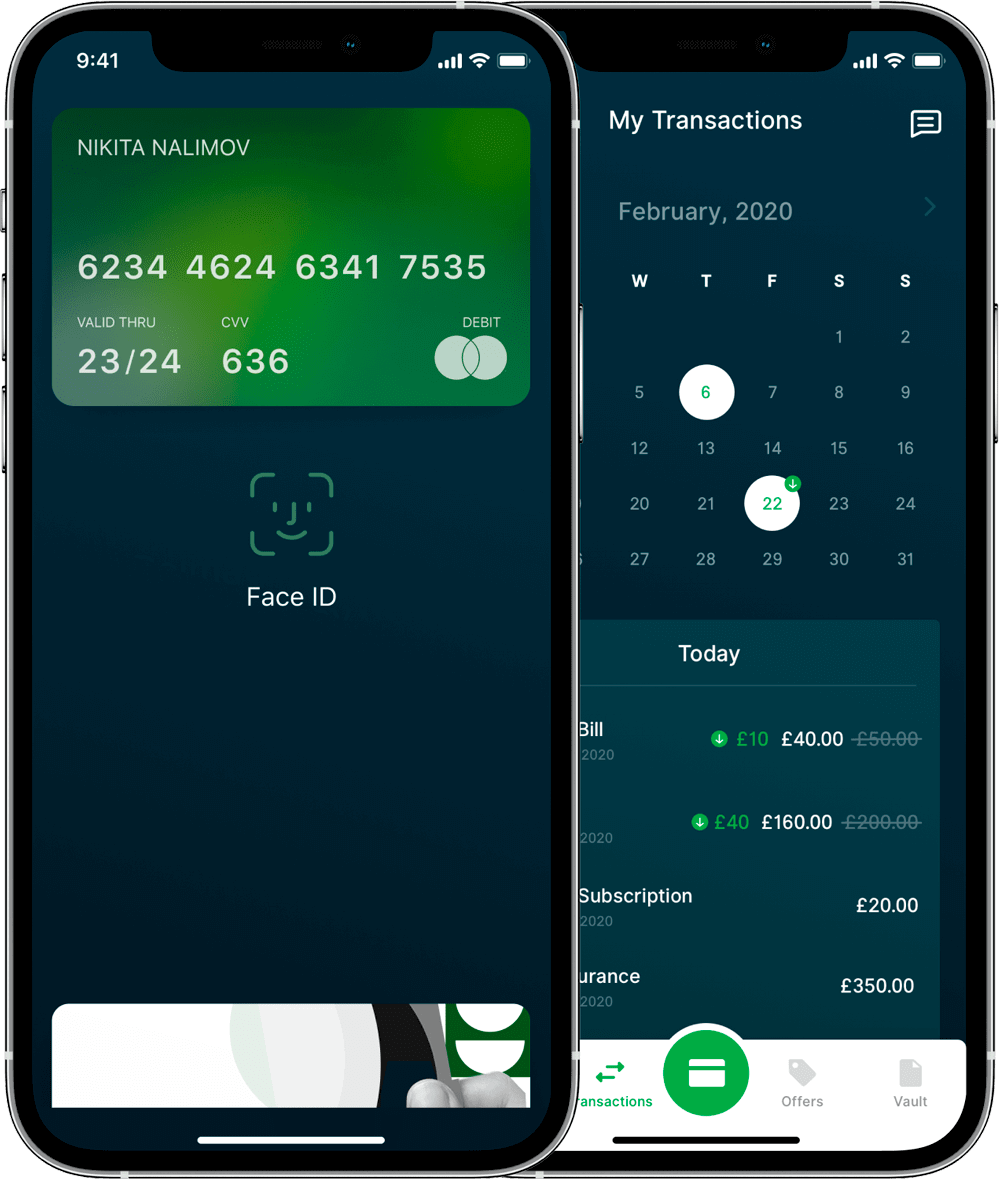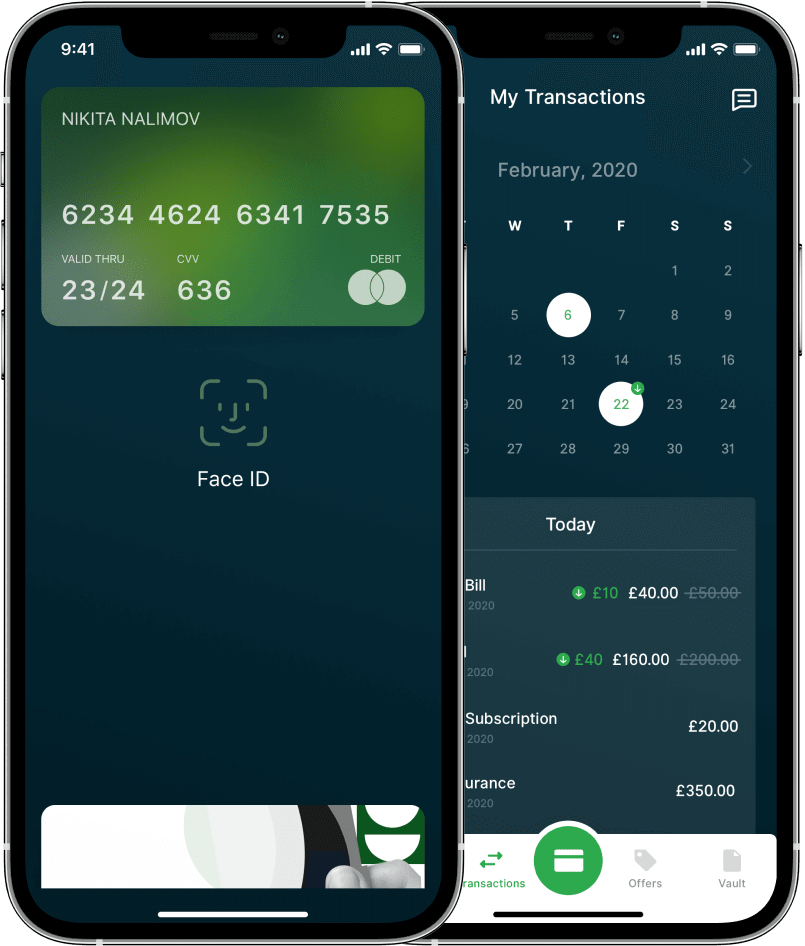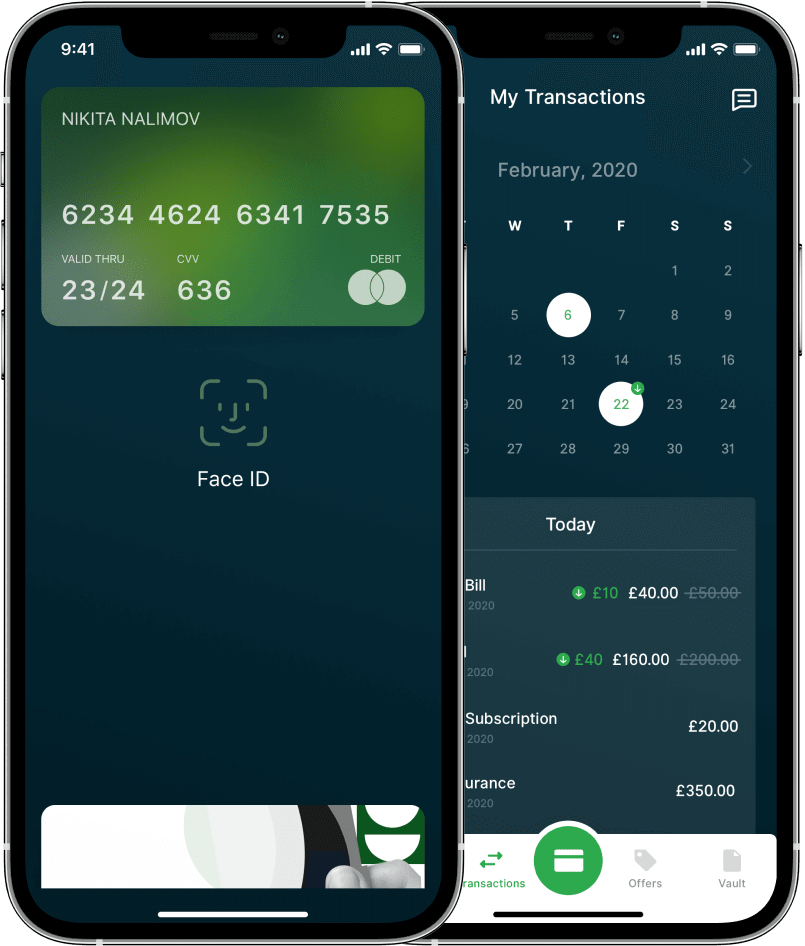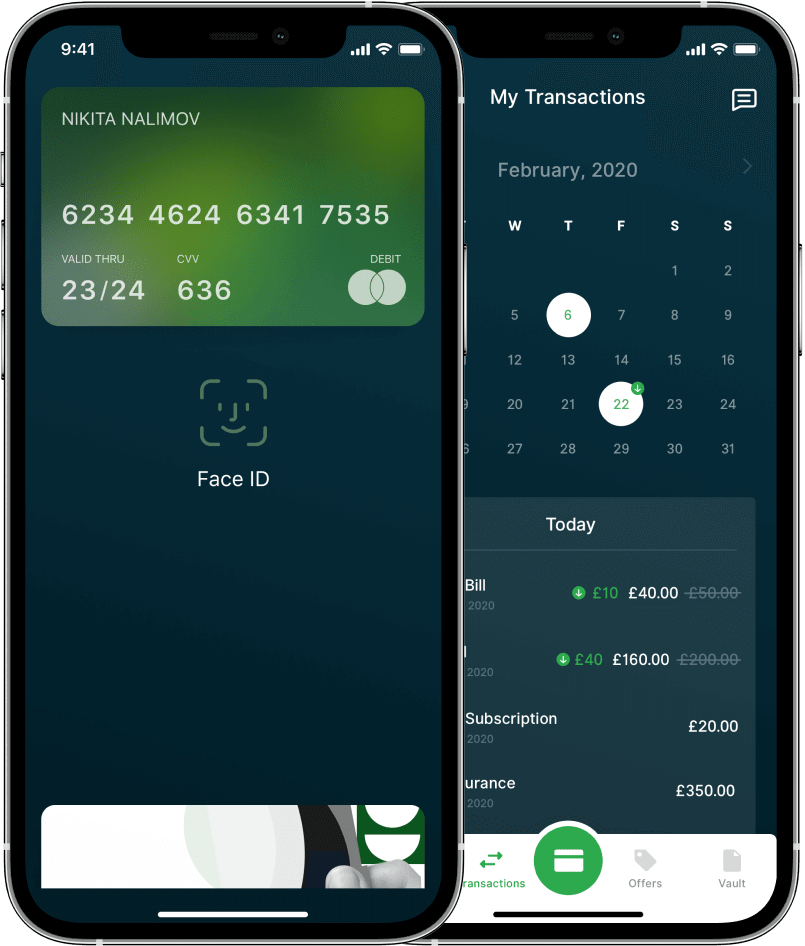 ---
Budgeting and Planning
Empowers users to grasp and analyze their spending habits and save more through planning their finances right in the app. Users can create categories for expenses and income, set a budget for different categories of expenses, get reminders when the bills are due, set saving goals, etc.
---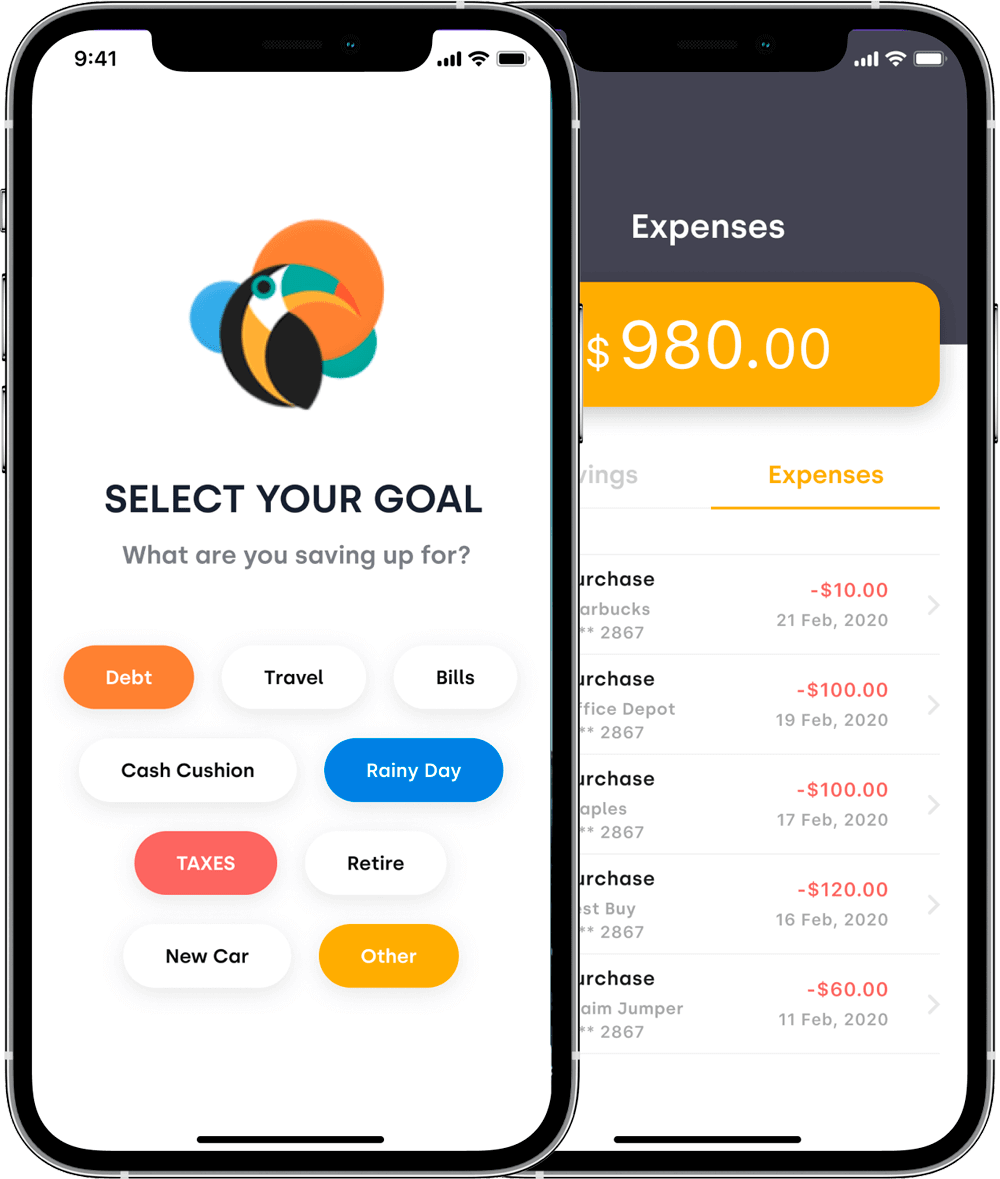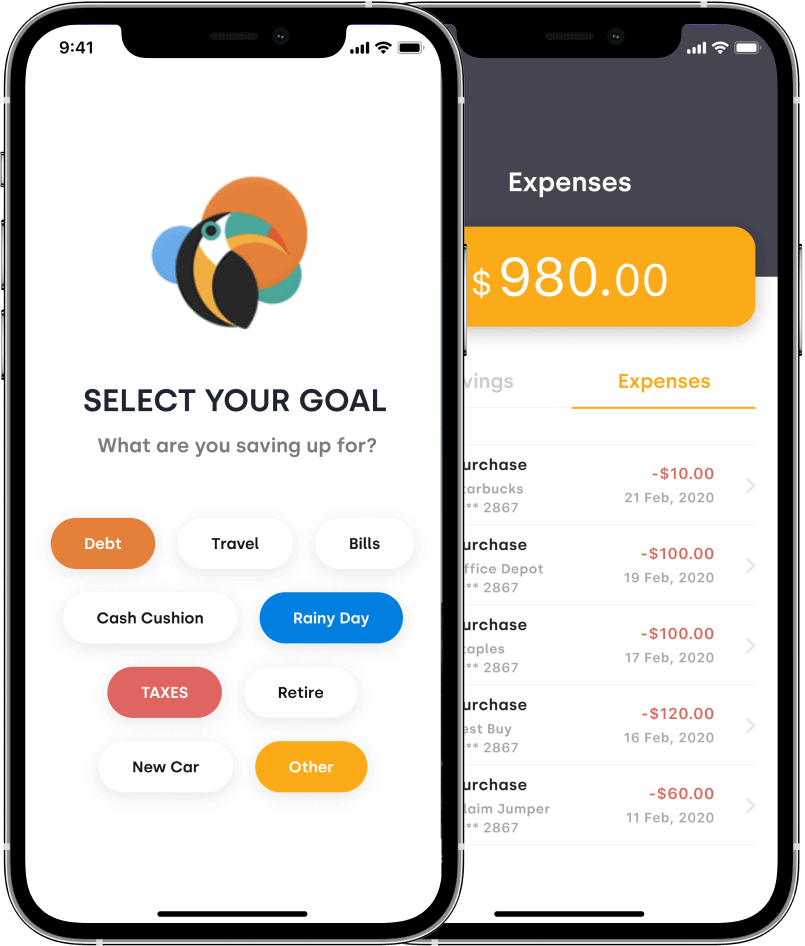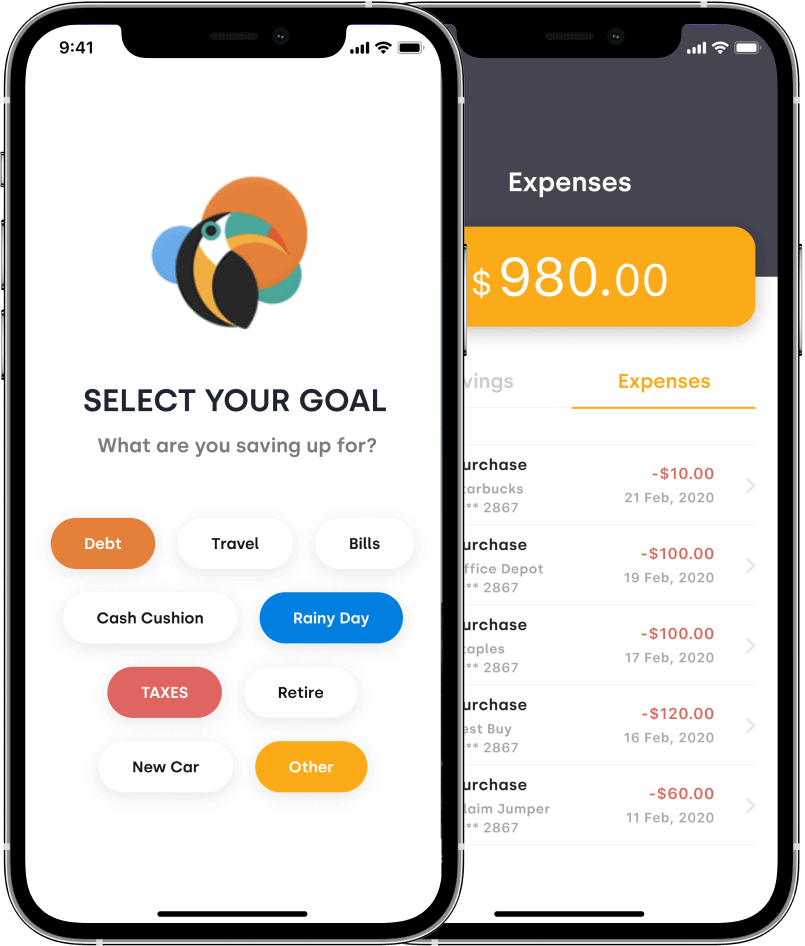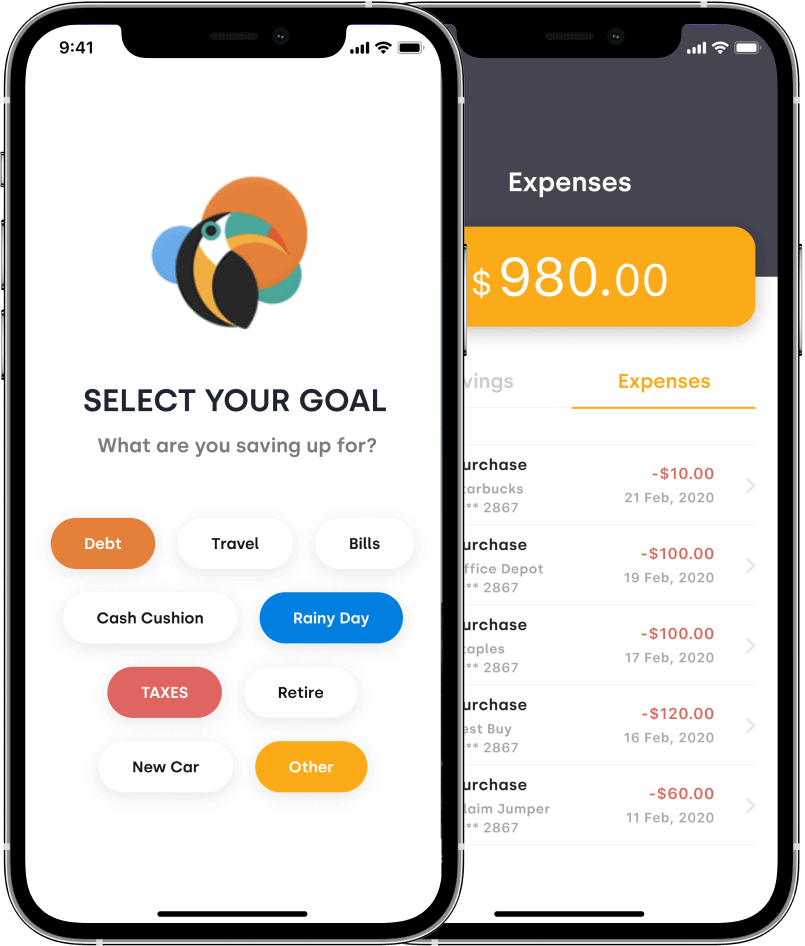 ---
Analytical Dashboards and Diagrams
This feature helps users to stay on top of their money and provides them with all the financial information across their accounts and credit cards through reports, figures, and diagrams.
---
Split Bill
This nice-to-have feature can turn into a competitive advantage for your eWallet app when it comes to splitting the payment with other people.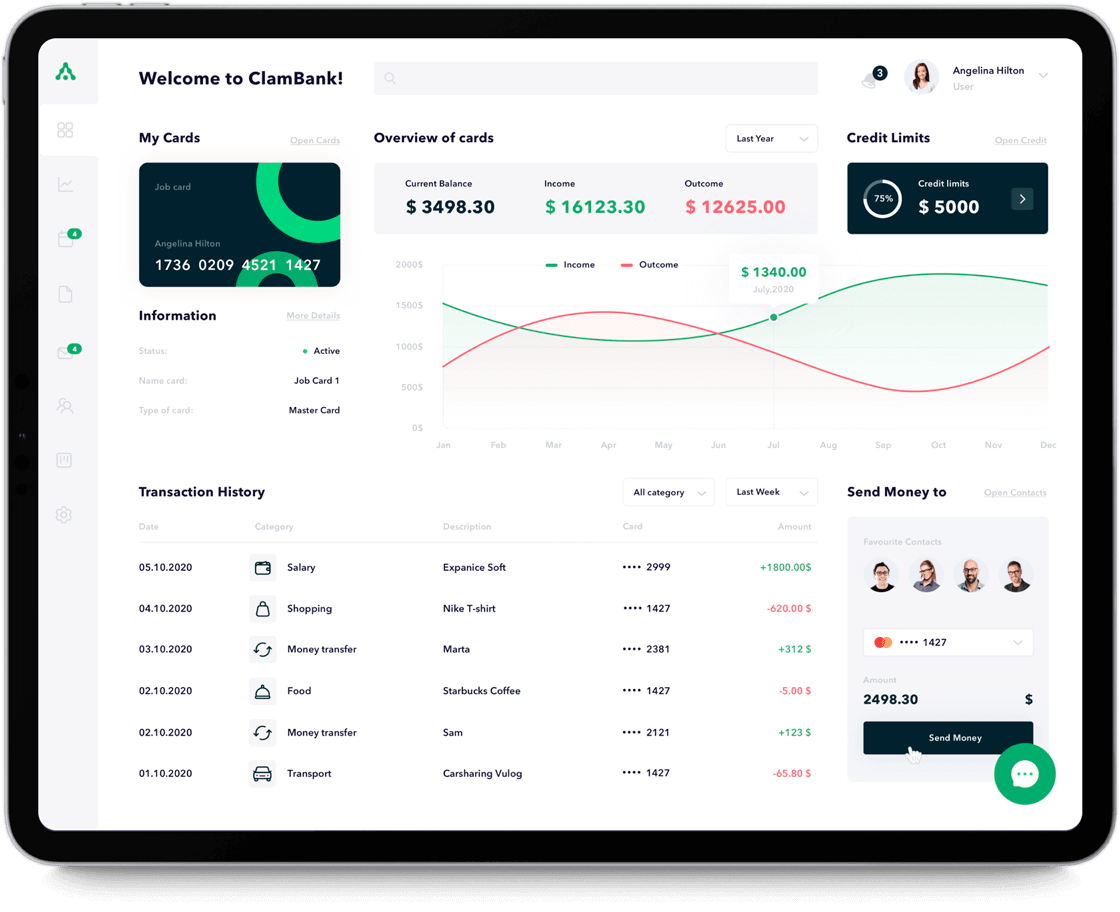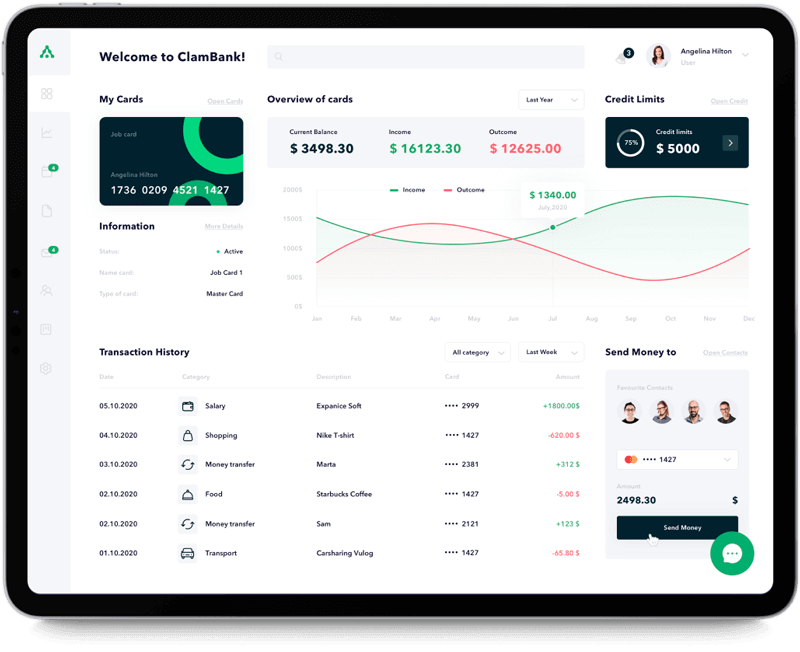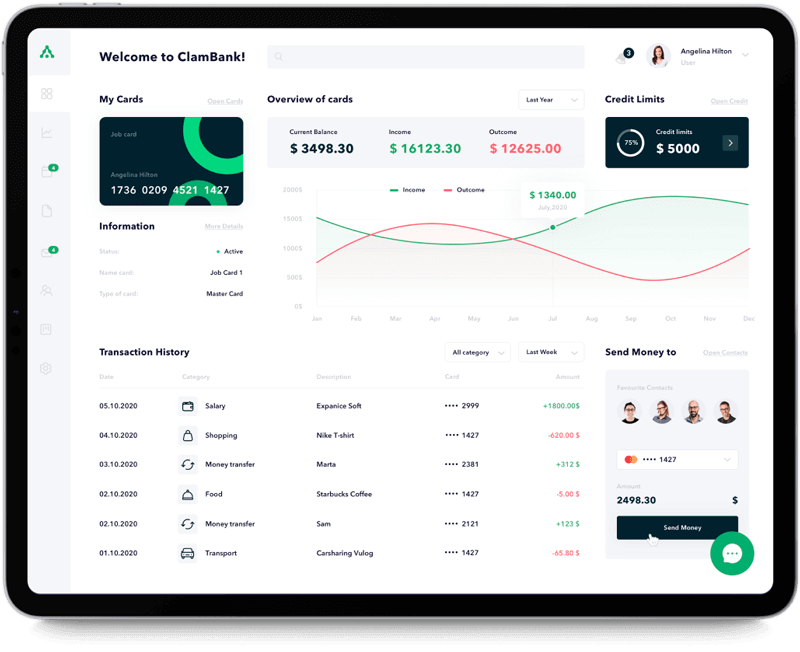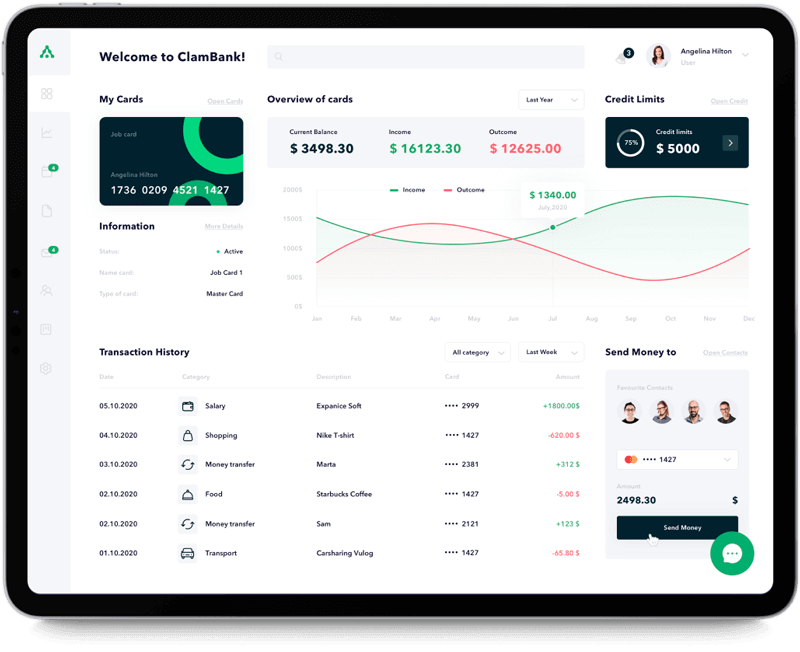 What Makes Your eWallet Successful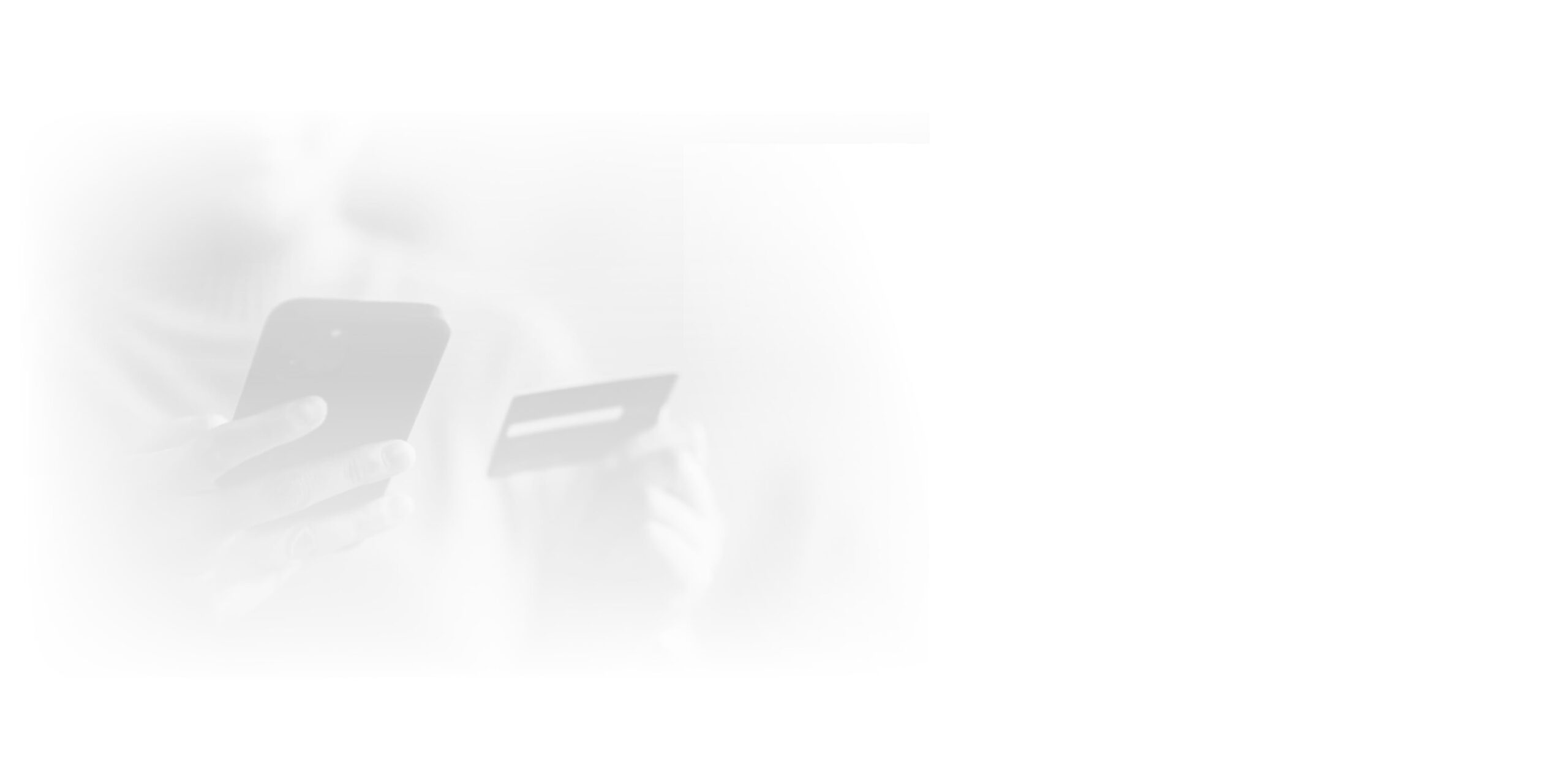 Secure Payments
As an experienced ewallet app development company Itexus leverages cutting-edge technologies and fraud protection solutions to enhance your app's security and increase its reliability among users. Before the app goes live, we conduct in-depth vulnerability management to identify and eliminate all weak spots. The overall app's safety against all possible threats and penetrations is secured via source code security analysis and a comprehensive range of penetration tests.
Ease of Use
We develop easy-to-use eWallets with a simple login process helping your end-users easily access their accounts and save their time with transactions available in just a few taps.
Superior UI/UX
A good design in mobile wallet application development is not only about nice visuals, it is also how easily users interact with the product and navigate through it. To deliver an excellent experience to your end-users, we create eWallet apps that are as visually appealing as easily navigated.
User Engagement
We develop eWallet apps that help you in offering discounts, cashback, gifts, promotional offers, etc. to make your app engage users and help it to climb to the top of the app store.
High Discoverability
Mobile wallet application development is half the battle, another half is to make it easily discoverable for users. We know how to optimize your app to make it attract more clients.
FAQ on Digital Wallet App Development
Clients' Testimonials & Awards
They're a great group of developers who really understand the reality of business.
Itexus excelled at both experimental AI and sprint-oriented UI/UX tasks. Itexus did strong project management work, too, a necessity in such a complicated project.
The assigned team was easy to work with and they are especially strong collaborators and communicators. They demonstrated flexibility, professionalism, and trust in everything they did, and completed the work on time and budget.
Itexus' work positions the business well for an imminent launch. They excel at managing their team, presenting frequent product demos to ensure that the project is aligned with development goals. An affordable price structure coupled with remarkable technical skill makes them an attractive partner.