Mobile Bank Transfer App
Mobile app-to-bank transfer solution enabling its users to send money from US-issued bank cards to Nigerian bank accounts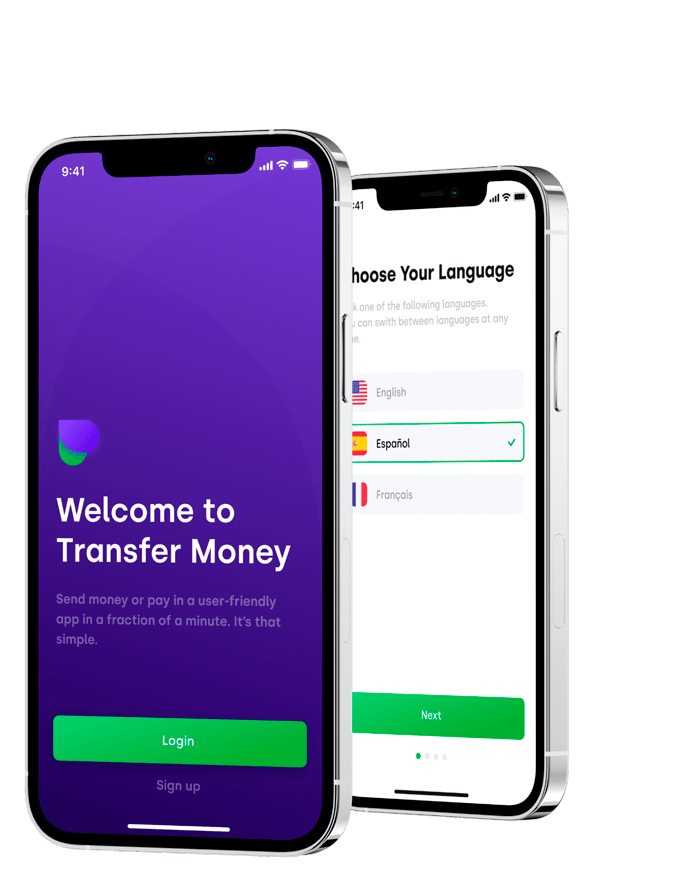 Client's Request
A US-based startup was looking for a software vendor with an impressive track of successfully delivered FinTech solutions as well as expertise in web and mobile app development. The client had a high-level view of the future product and ordered a discovery phase. Being attracted by the result and impressed with the level of professional attitude and also how technologically savvy our development company is, the client came back for the full-cycle development of the money transfer solution.
Itexus has been assigned for a range of targets:
Develop iOS and Android apps
Build high-performing backend API
Develop admin web-based panel part of the product
Provide the maintenance of the app
Prepare system documentation and project roadmap
Engagement model
Time & Materials
Effort and Duration
Ongoing, since August 2020
Solution
Money transfer app
Project Team
1 PM, 1 BA, 1 Tech lead, 1 iOS developer, 1 Android developer, 1 BE developer, 1 FE developer, 1 QA, 1 Designer
Target Audience
Many Nigerians are studying, working, and living in the USA. They are frequently sending money to their friends and relatives in Africa. Each time they want to make a money transfer they have to take into consideration lack of trust in existing solutions, long waiting time, and expensive fees for the transaction. The Client's request was to develop a money transfer solution enabling instant transactions affordably and securely. The residents of the following 8 US states will be able to use the solution and send money to Nigeria: Texas, California, New York, New Jersey, Connecticut, Georgia, Maryland, and Illinois. Moreover, in the future, the range of states will be growing the same as the number of African countries-recipients.
Solution Overview
Assumed from the results of the discovery phase and the client's requirements, Itexus has formed a dedicated development team to perform the following workflow:
Based on the relevant and effective technological stack the requested functionality to be delivered:

– Instant money transfer from any American bank card to any Nigerian bank account
– Bill payment in Nigeria, i.e. utilities, phone bills, etc.
– Connection of several US bank cards to one account
– Introduction of a multilingual interface: English, Spanish, and French

Integrate two payment service providers: US-based and Nigerian-based
Integrate a robust KYC verification system
Design and implement the promo code system as a means of attracting more users and running promotional campaigns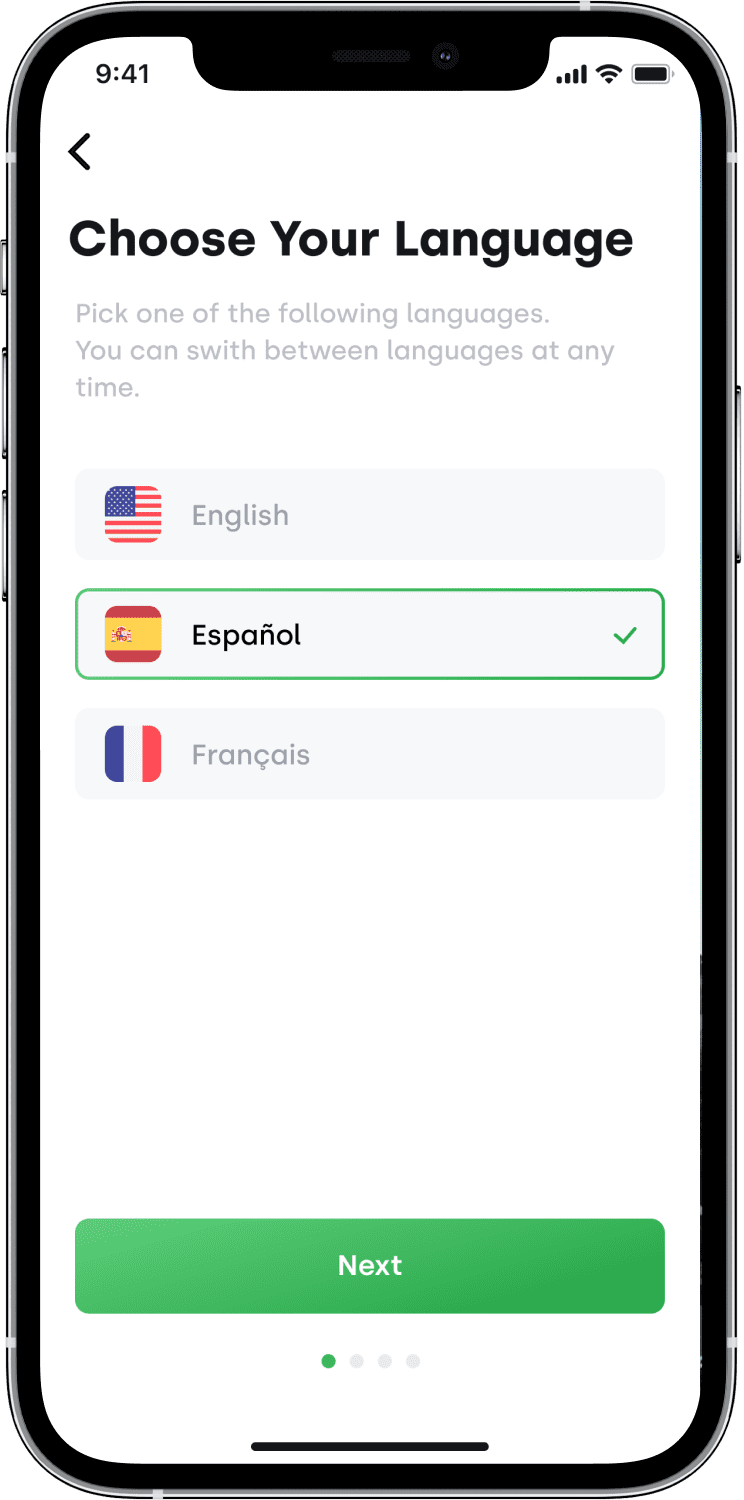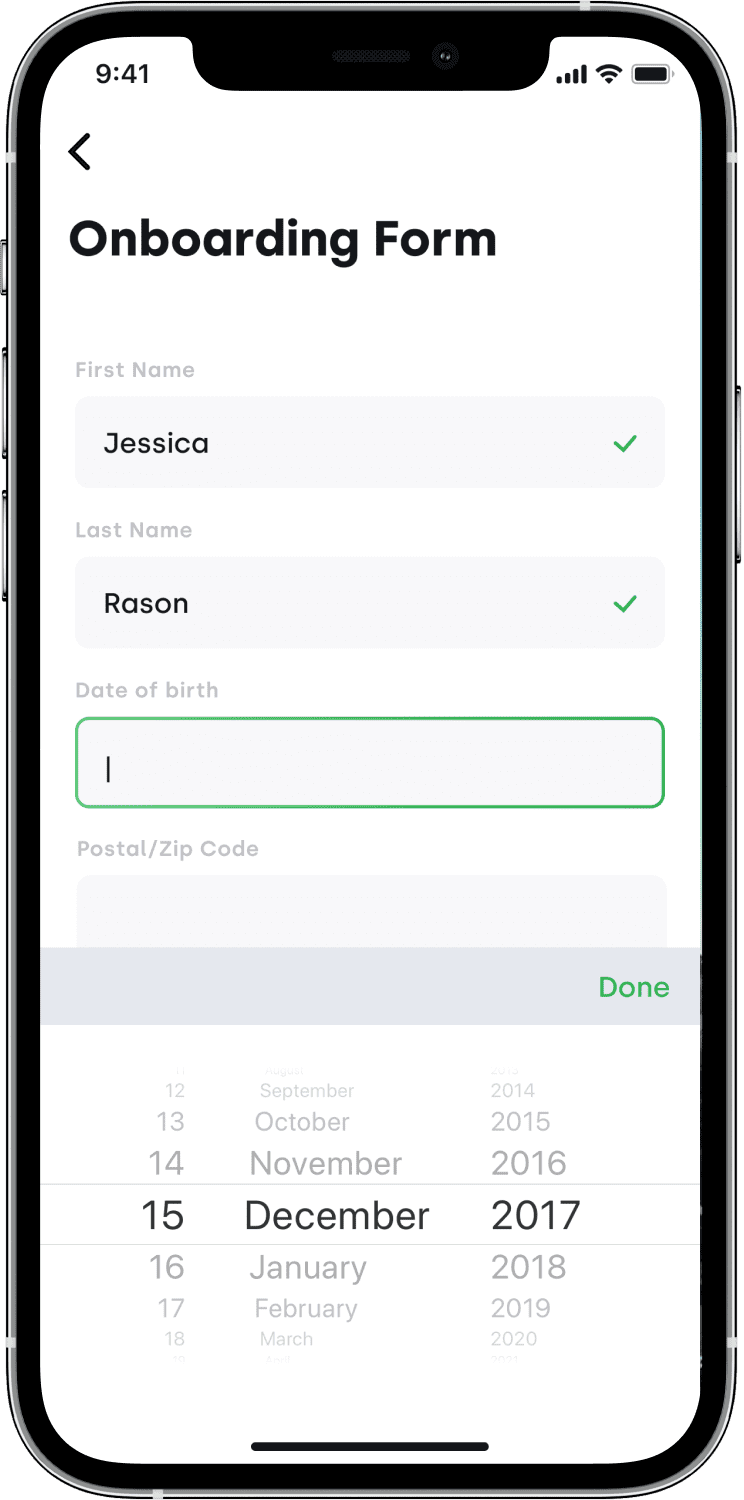 App Description
The app is installed from Google Play or App Store. It has three interface languages: English, Spanish, and French which could be easily changed. Upon signing, users are requested to fill out the onboarding questionnaire and go through quick KYC verification. This is an important step to validate ID, moreover to verify that the account is not fake the app asks for a selfie.
Once the verification has been successful, users could start setting up their accounts. The phone number is requested to reset the password if needed. It is accomplished with the help of SMS.
Users could easily manage their accounts:
add more than one US bank cards and save them;
add more than one recipient and select them from the list. To put the recipient data in the app, users have to provide their names, country of residence, name of the bank, and account number.
Itexus made it possible to provide instant money transactions based on two accounts of the Client: American and Nigerian. When the users send money to Nigeria, they send it to the client's US-based account. As soon as the system detects the transaction, it initiates the money transfer from the Client's Nigerian account to the recipient's bank account. The same logic is applied when users are paying the bills of their friends and relatives in Nigeria. Thus, the app saves a lot of money and time.
Logging out of the app is provided automatically. The app is connected to the web part (admin module). It offers the options of authentication, profile management, transaction, and user management. Admin can generate promo codes for marketing purposes, set fees and limitations for transactions, and request reports generation.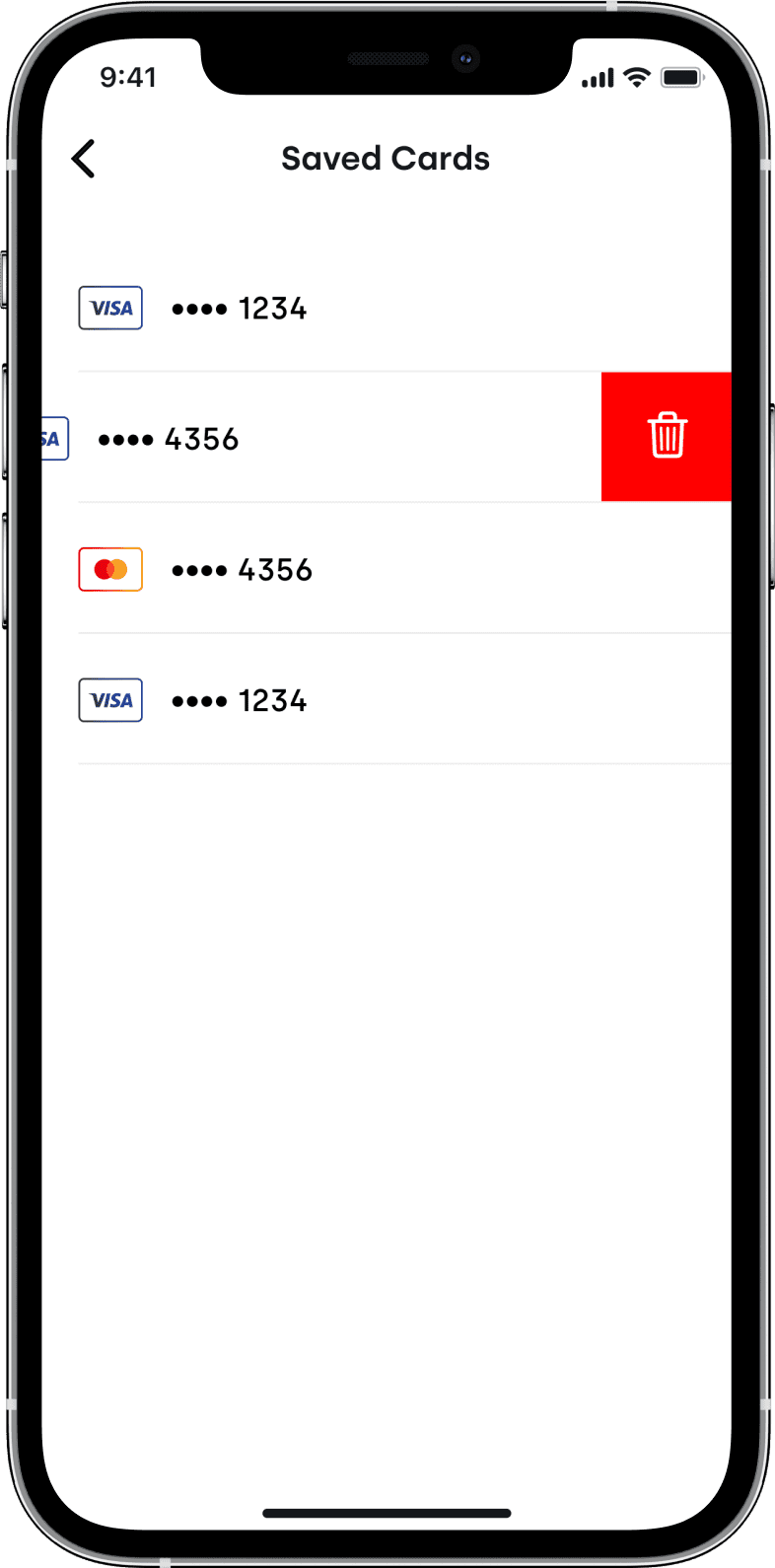 Project Challenges
Find and negotiate with American and Nigerian payment providers to find the best matching ones and gain the client's approval on their integration.
Find and negotiate with KYC verification systems to find the one validating ID cards instantly.
Reintegrate new payment gateways into the project under very tight deadlines. The reason for that was the uncertainty of the Nigerian political and economical situation. That's why a new requirement from the Client was to integrate the second provider as a backup. The team was able to show high professional skills, flexibility and managed to complete the task on time.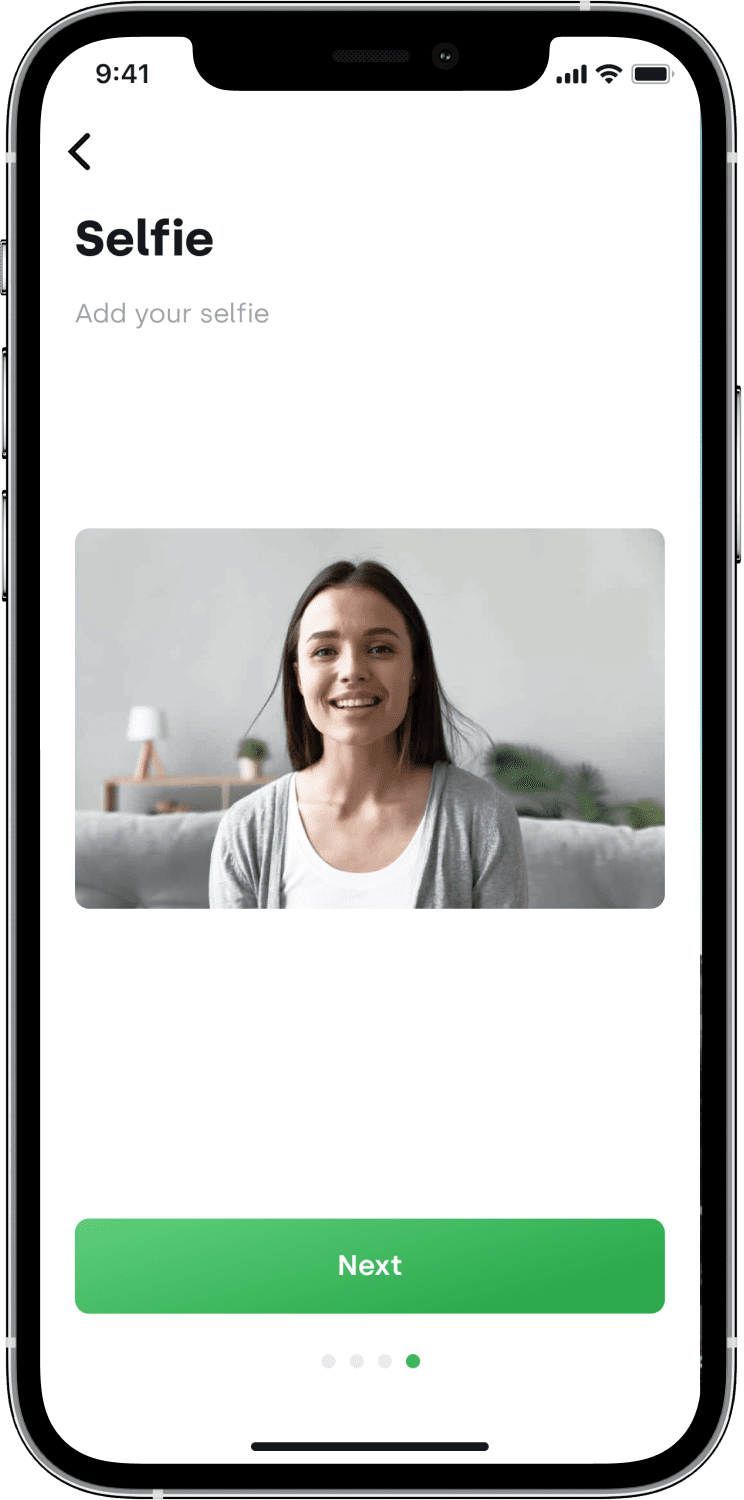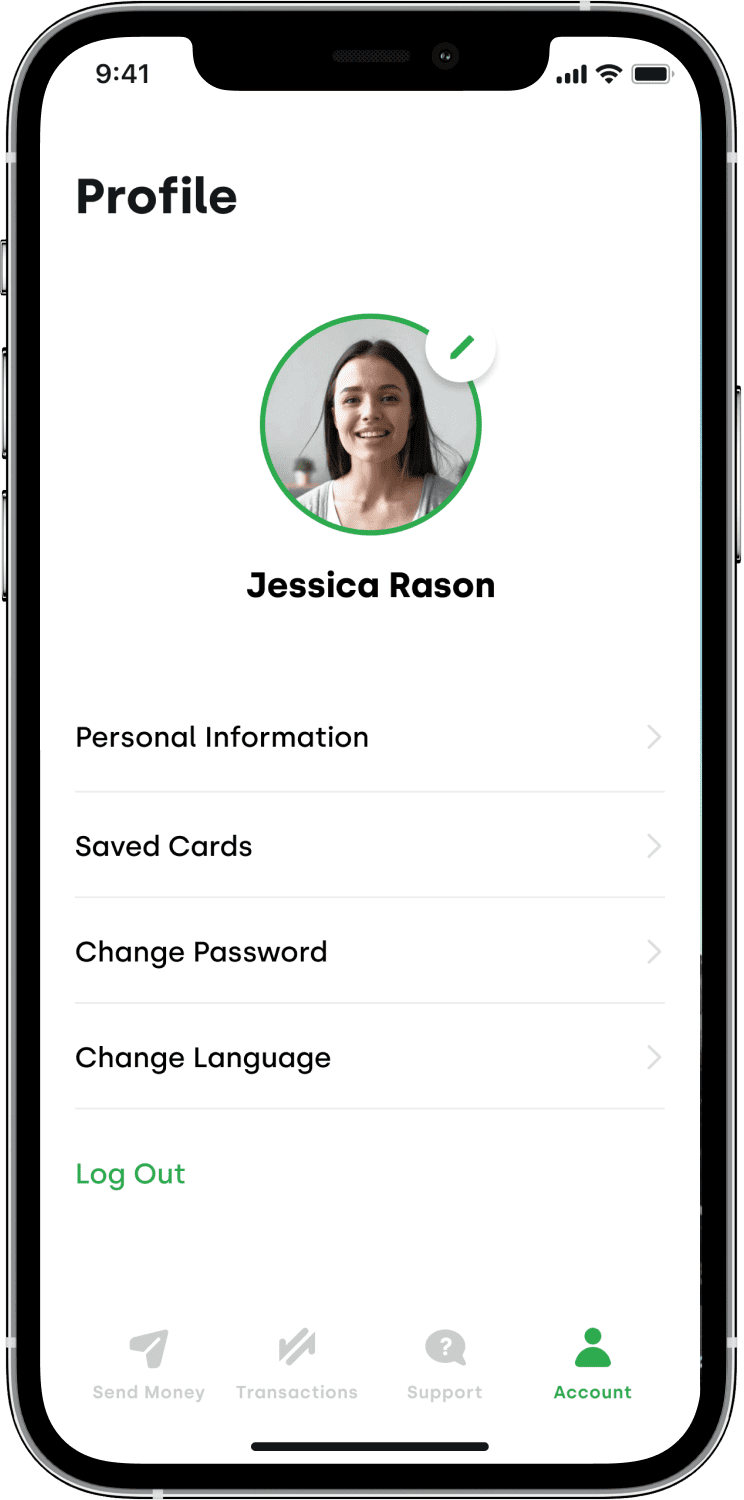 Third-Party Integrations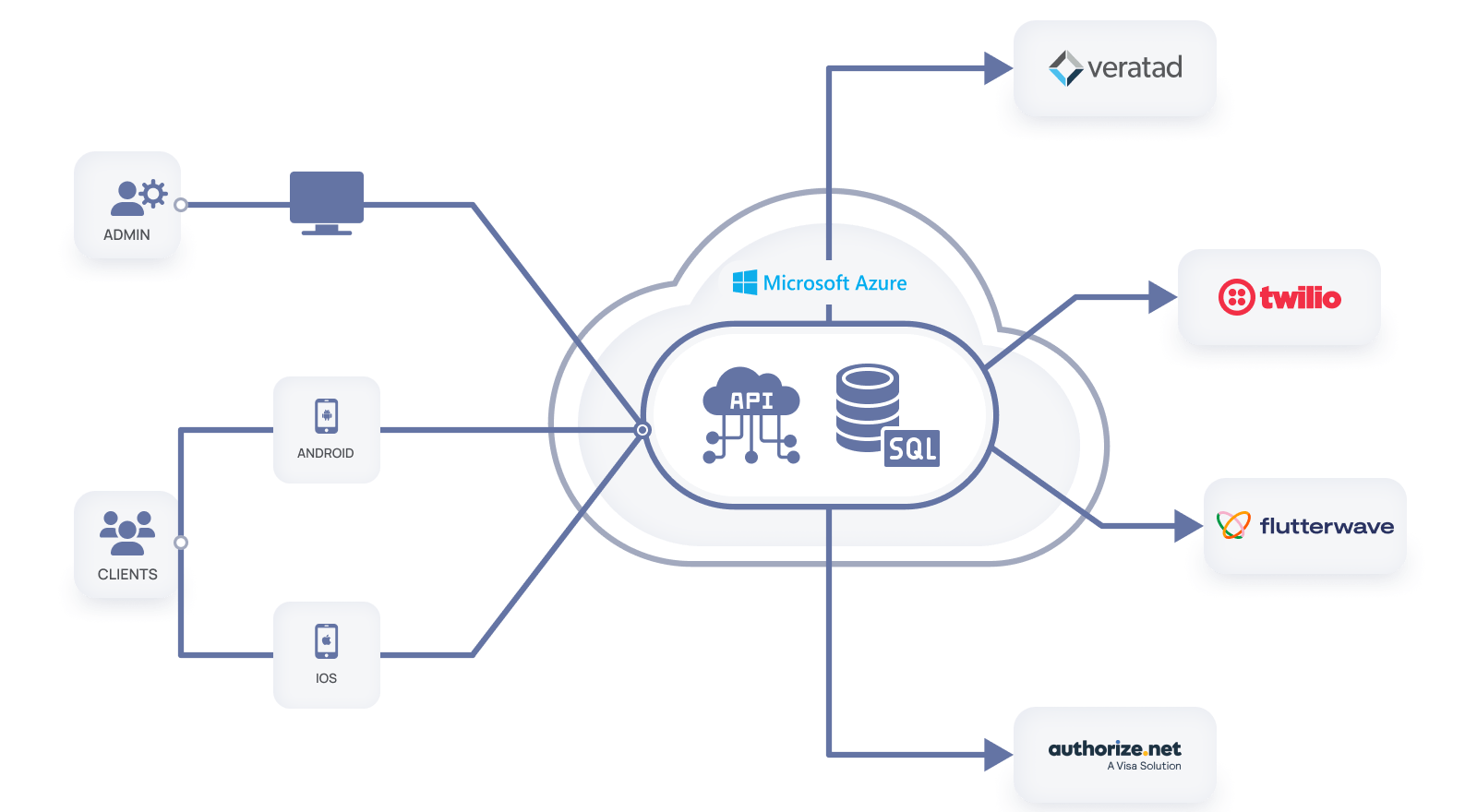 SendGrid (Twillio) is a cloud-based customer communication platform that allows to easily send emails and SMS. It is used for notifications and messages (e.g. email verification, payment status, etc.).
Flutterwave is a payment provider responsible for processing transactions from the system's bank account to various users' bank accounts via an API.
Authorize.Net is a payment provider responsible for automating and processing transactions from credit cards to bank accounts via API.
Veratad offers a wide range of solutions for identity, age and business verification, regulatory compliance, data validation and fraud prevention. In the developed system, it is used for identity verification.
Development Process
Upon the contract conclusion, Itexus took the challenge and dedicated itself to the budget and the deadlines. Our company started with the discovery phase when a deep analysis of the existing money transfer solutions was performed. After a set of negotiations with the Client and taking into consideration the Client's business goals, the detailed project documentation was prepared. It included software requirements specifications, UI mockups, software architecture details, recommended technology stack as well as third-party implementations and integrations to make the product resilient, scalable, and secure. The Client appreciated Itexus input during the discovery page and ordered the software development.
We managed to provide extensive assistance with Android and iOS mobile app development as well as the web-based admin part.
The development process was organized according to the Agile model within the Scrum framework. The data from the software requirements specification document was transformed into user stories. Based on the Client's priorities and the team's recommendations the building process was divided into several iterations. Each iteration started with the team meeting when business analysts were presenting user stories and represented a two-week sprint followed by the demonstration of the developed features and feedback collection session. In addition to Agile flexibility, the project manager kept track of the budget and scope, reported costs on a weekly basis, and alerted the client if some changes to the original scope and requirements were made.
The communication channels between the development team and the client were Zoom and email. Git was used as a code repository. The project manager and the business analyst were working closely with the stakeholder to focus on important features and iterations.
Results and Future Plans
The project has been under development for around 7 months and the apps (Android and iOS) in their Beta versions will be ready soon. We have managed to create a secure mobile app-to-bank transfer solution, decreasing significantly the fee for transactions and enabling instant operations.
Right now the target country is Nigeria only but other African countries are on the list to be included in the money transfers in the future. Itexus team continues to work on the project, progressively developing and implementing new features within the client's expectations and requests. Also, the app landing page has been created. Right now it is actively tested to provide conversions, app downloads, and engagement of new users.
Algorithmic Intraday Stock Trading System – Stock Trading Bot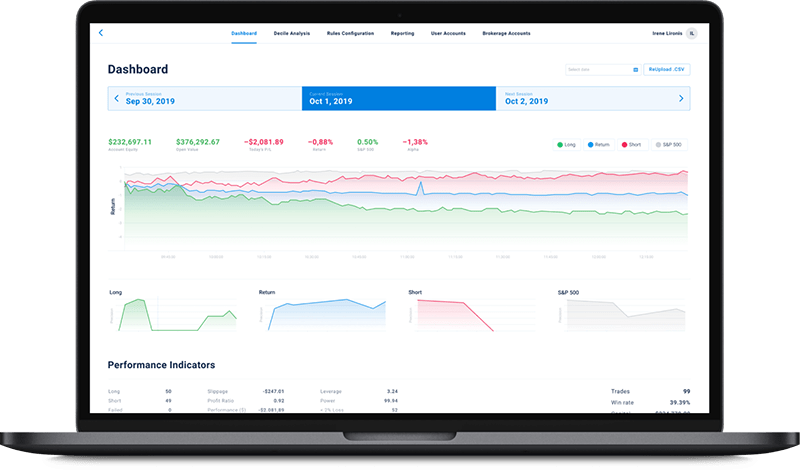 Algorithmic Intraday Stock Trading System – Stock Trading Bot
Machine learning can automatically create and refresh an algorithm for solving a complex problem based on a large volume of data. It's not necessary to search for business-important patterns. Instead, a team of qualified professionals should prepare the right data set for training and automate the entire data processing and application process. But at the same time, it is very important to ensure the quality of data and continuous quality control of algorithms.
App for Getting Instant Loans / Online Lending Platform for Small Businesses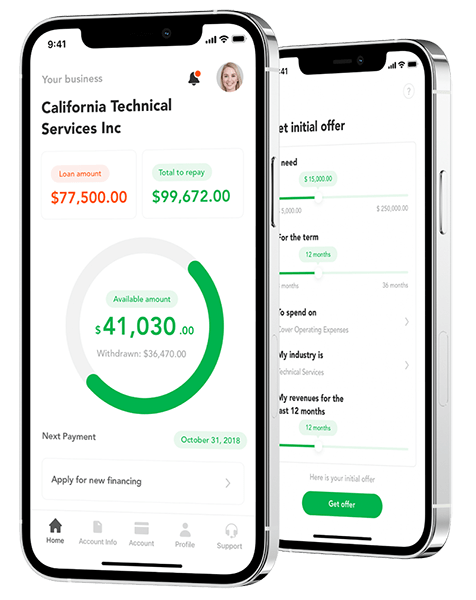 App for Getting Instant Loans / Online Lending Platform for Small Businesses
Fintech
ML/AI
Credit Scoring
Digital lending platform with a mobile app client fully automating the loan process from origination, online loan application, KYC, credit scoring, underwriting, payments, reporting, and bad deal management. Featuring a custom AI analytics & scoring engine, virtual credit cards, and integration with major credit reporting agencies and a bank accounts aggregation platform.
Wealth Management Platform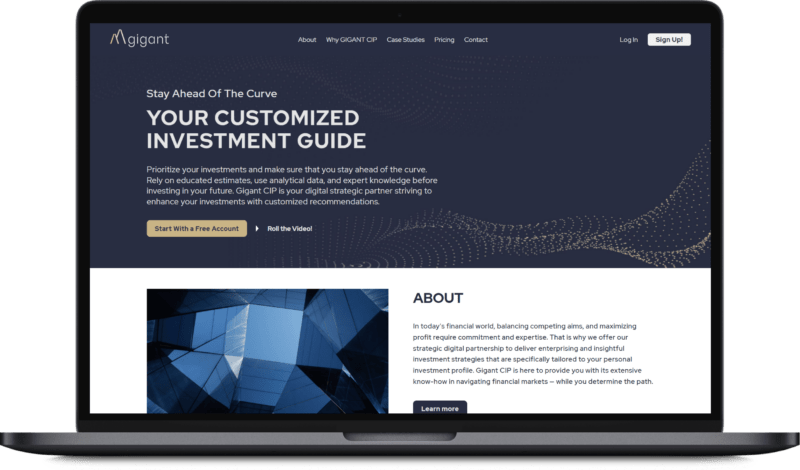 Wealth Management Platform
Wealth management platform connecting investors with a professional wealth-advisory company, allowing investors to answer a questionnaire and receive either a recommended model portfolio or a custom-tailored individual portfolio, that is further monitored, rebalanced and adjusted by a professional wealth-adviser based on the changing market conditions and client's goals.
Mobile Banking App for Migrants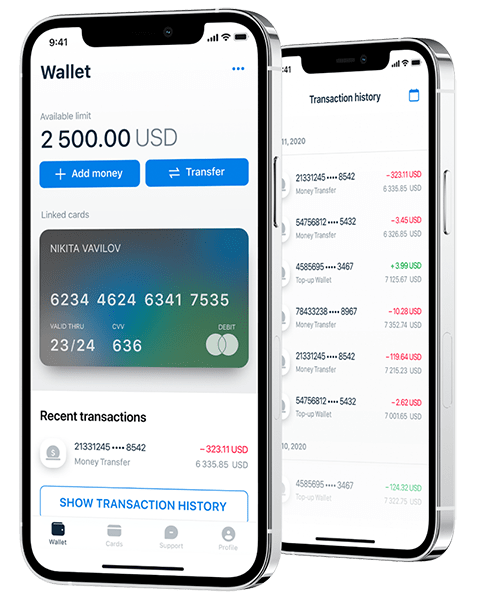 Mobile Banking App for Migrants
A mobile banking app for migrants designed to facilitate monetary transactions like financial help to families, getting paychecks early, microloans, etc.
Stock Trading Signals Platform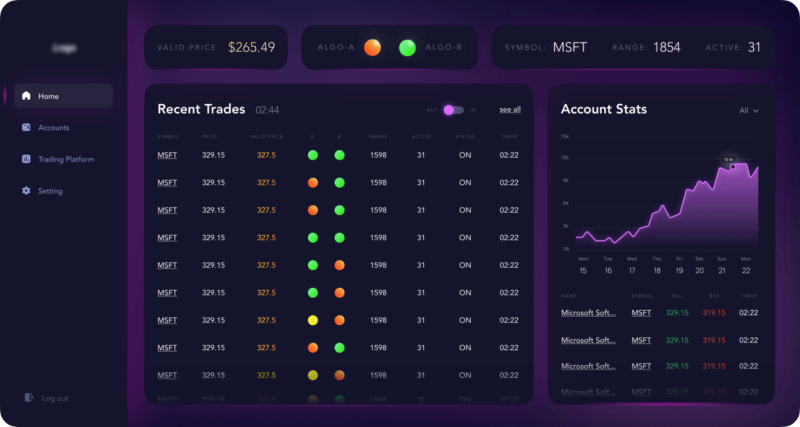 Stock Trading Signals Platform
Intelligent investment assistant that performs technical analysis for a number of stocks, automatically tracks multiple indicators on stock exchanges, and generates buy/sell and risk signals for a human trader.
Stock Trading Bot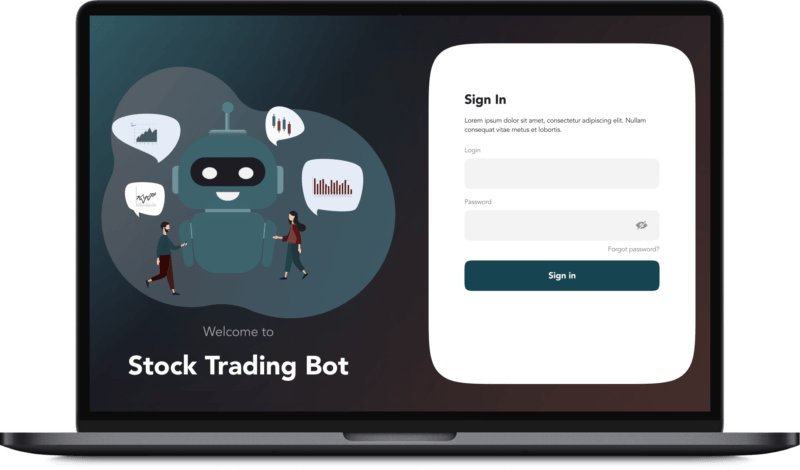 Stock Trading Bot
A cloud-based trading bot that automatically trades stocks per intraday scalping strategy following pre-configured buy and sell rules.
Automated Stock Trading Platform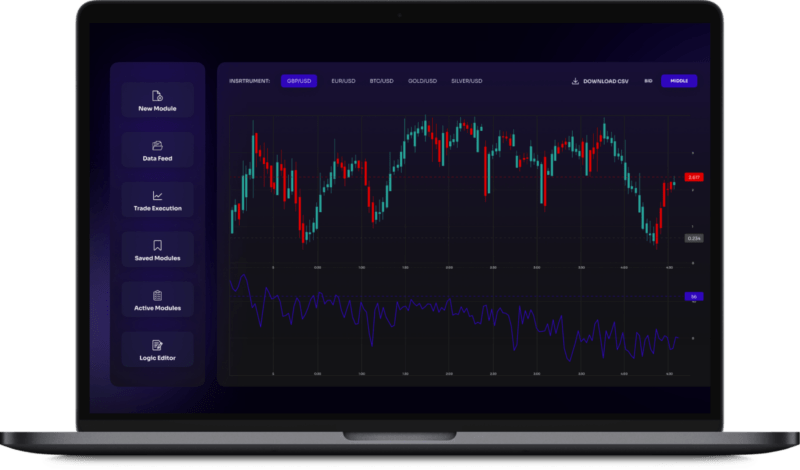 Automated Stock Trading Platform
An automated real-time trading system that allows administrators to configure trading strategies based on various technical indicators, and investors to invest their money in the selected strategy.
Contact Form
Drop us a line and we'll get back to you shortly.
For Quick Inquiries
Offices
Australia
Level 20,109 Pitt Street, Sydney, NSW, 2000
x
Something went wrong!
Try one more time!
The Itexus Team