FinTech UI/UX
Design Services
Goal-driven UI/UX fintech design agency for financial services providers.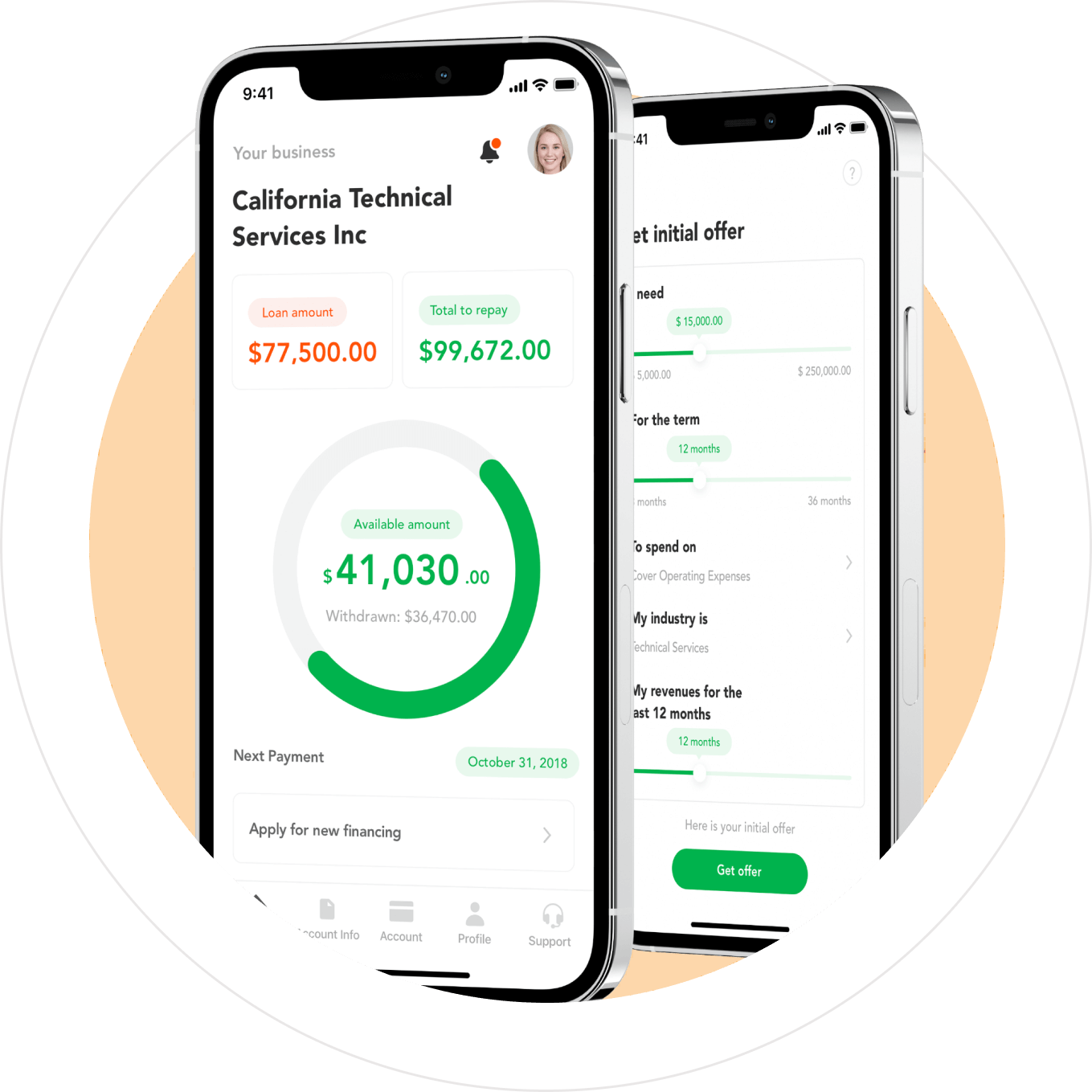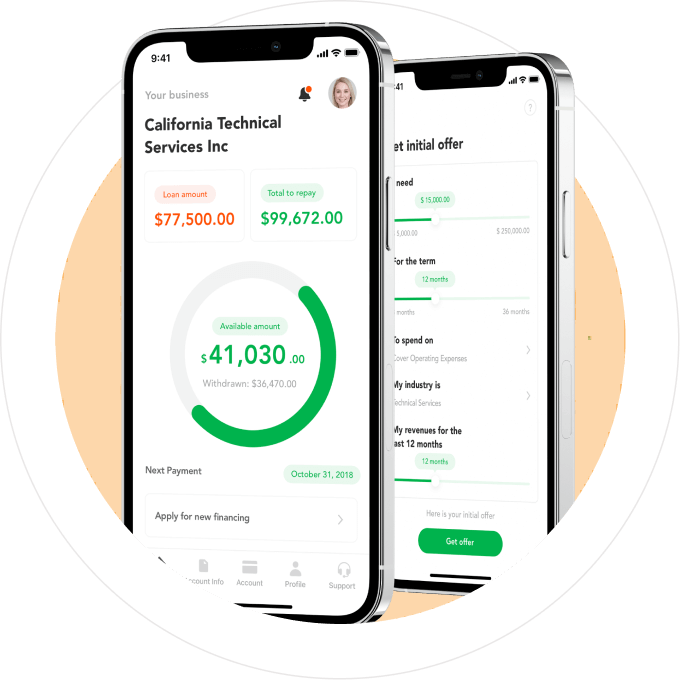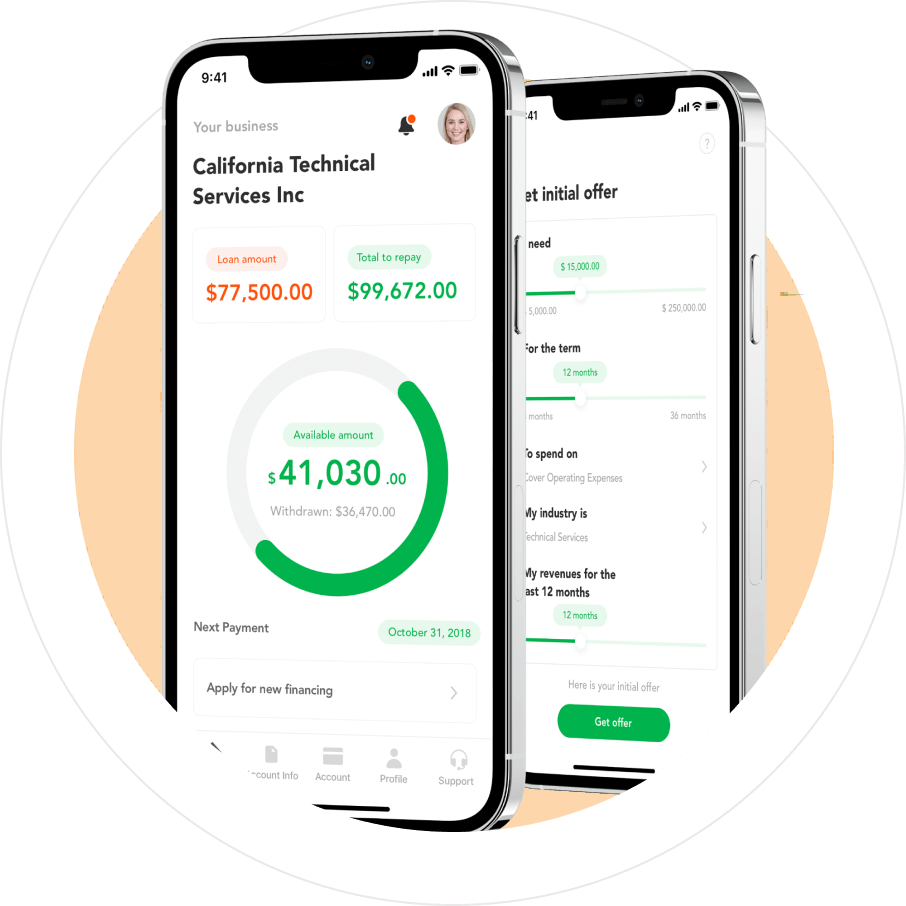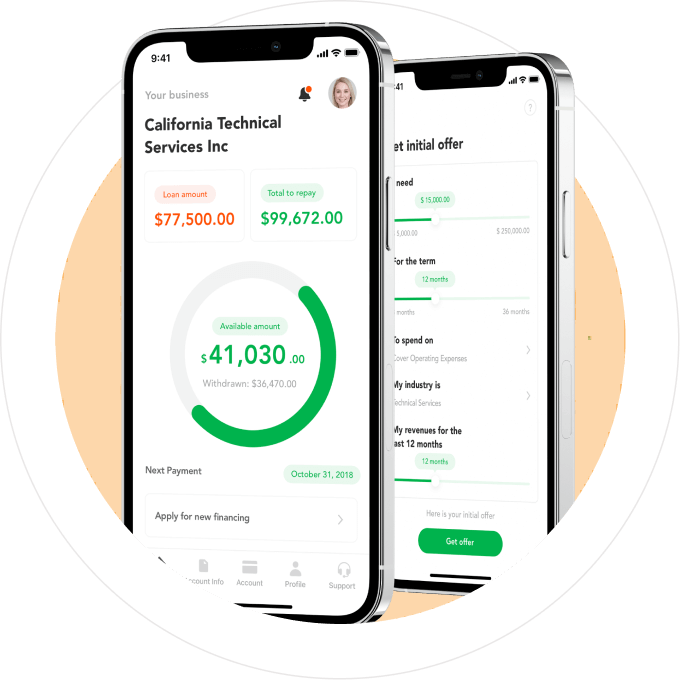 We believe that successful design is based on sound strategic thinking – so, every decision we make is measured by whether it helps achieve the goal. By connecting the dots between user needs and your goals, we design interfaces that deliver results and create frictionless digital experiences.
Design and branding for financial services
We create holistic, pixel-perfect, and vibrant solutions that build trust in your brand, drive engagement and conversion, and deliver outstanding user experiences.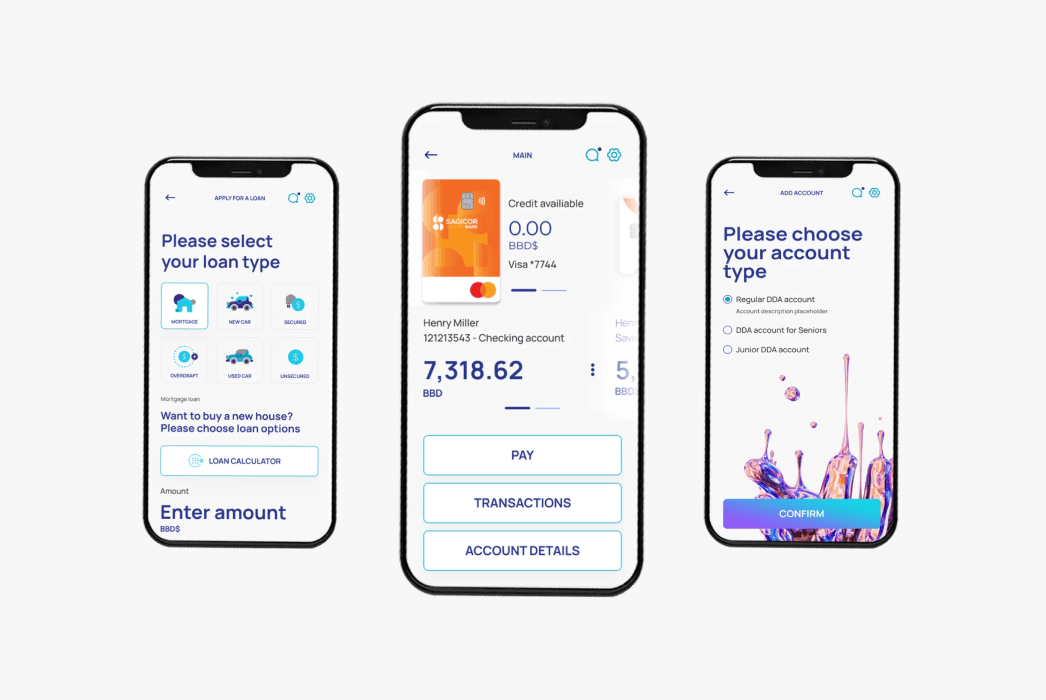 Mobile apps design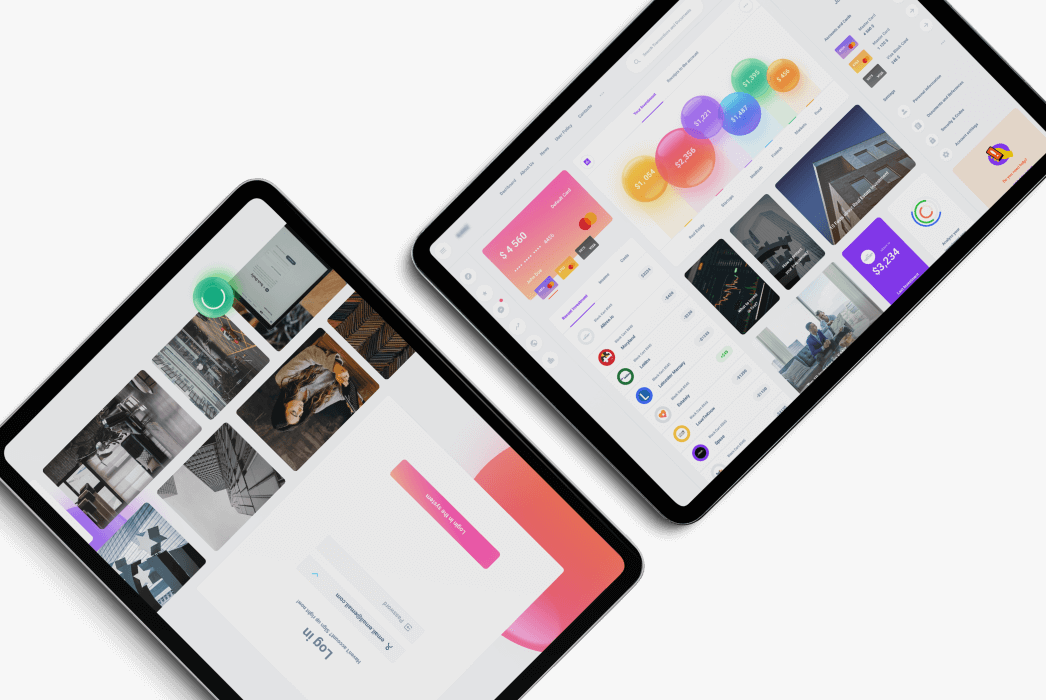 Web design – websites and web apps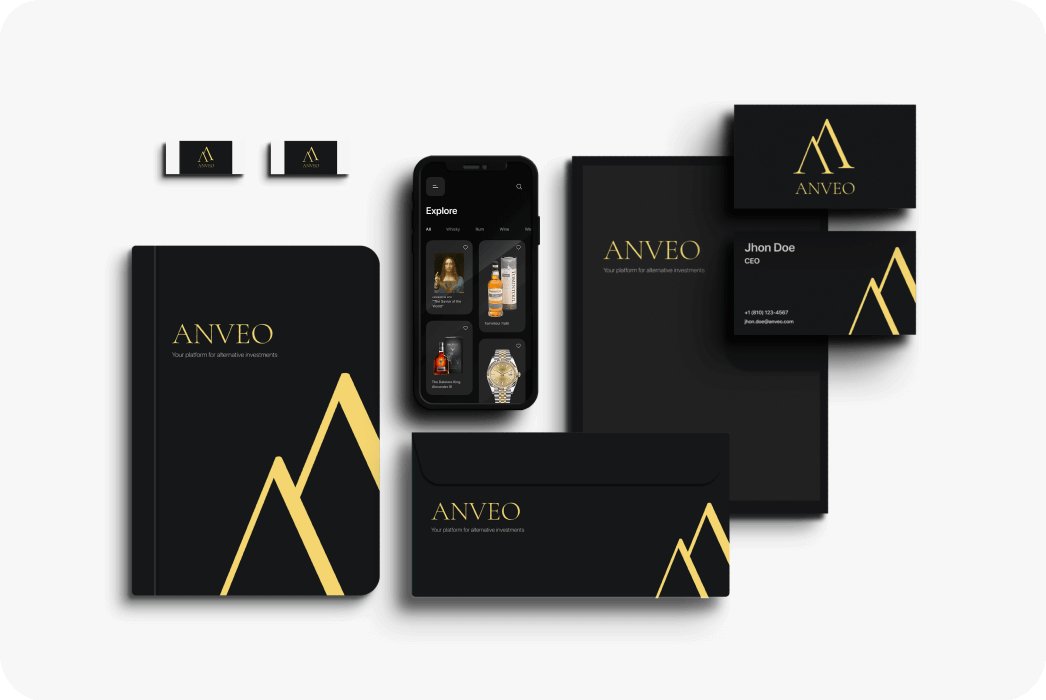 Full-circle branding design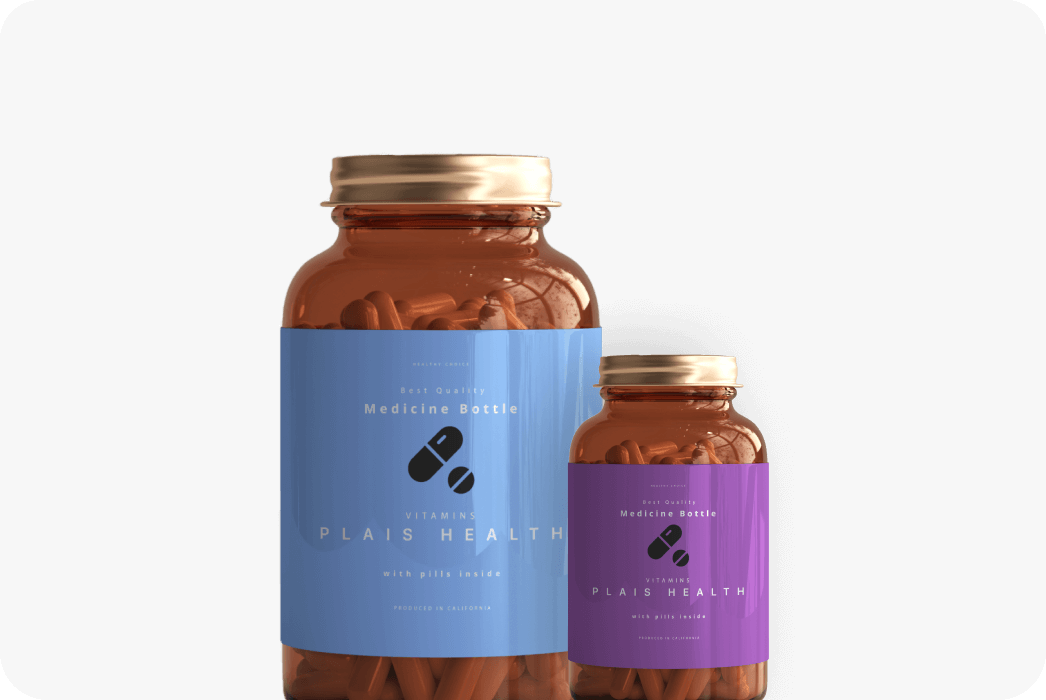 Graphic design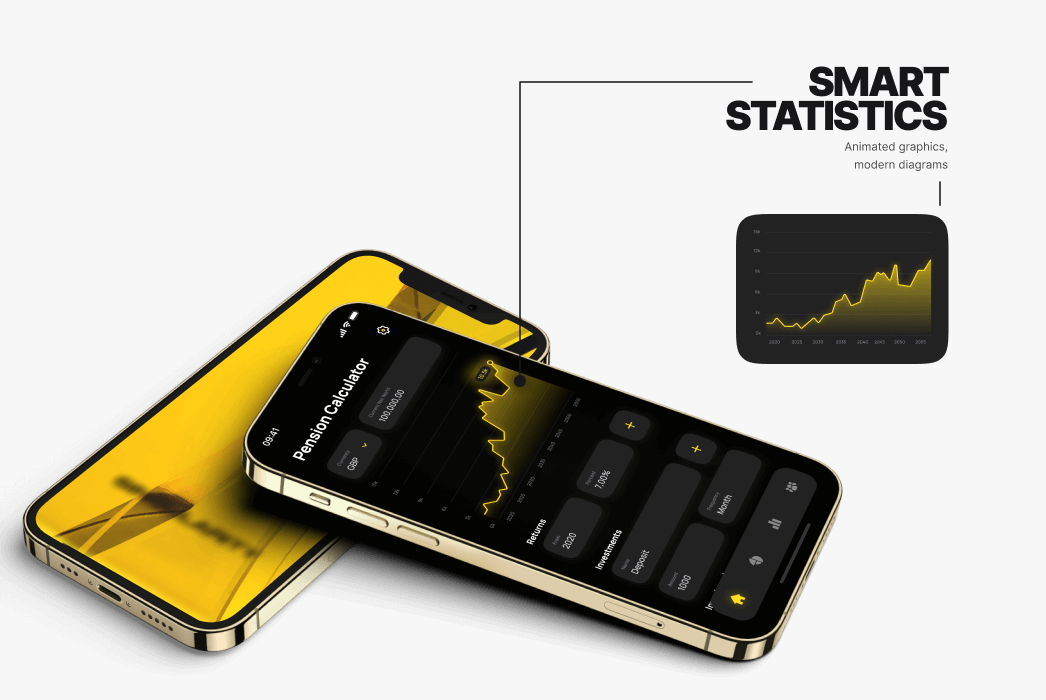 Visual design concept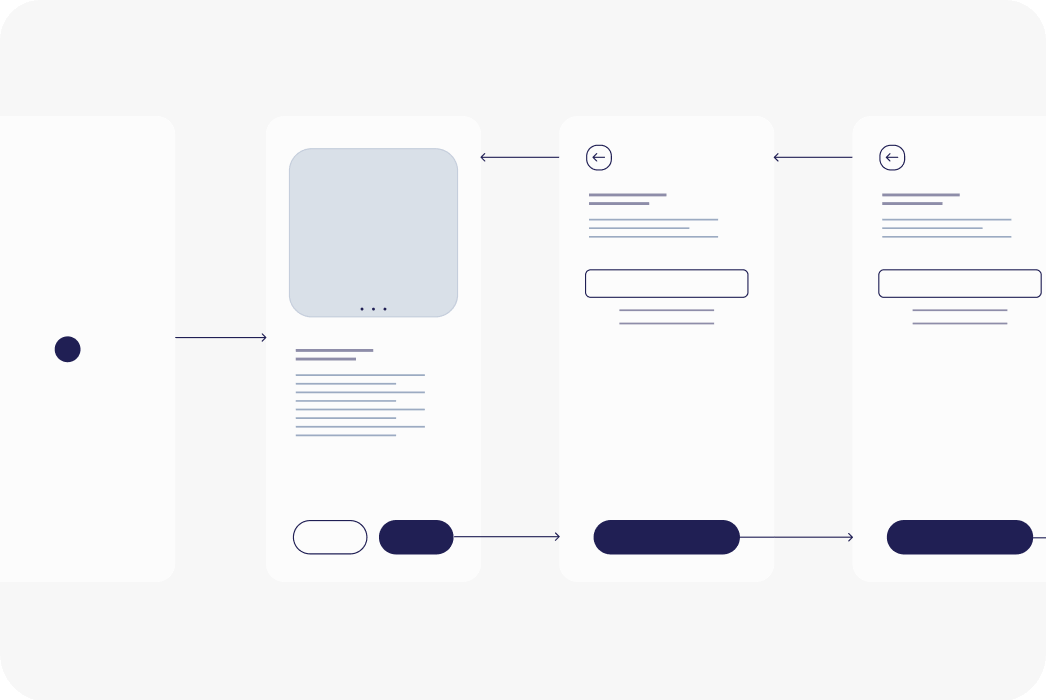 Prototyping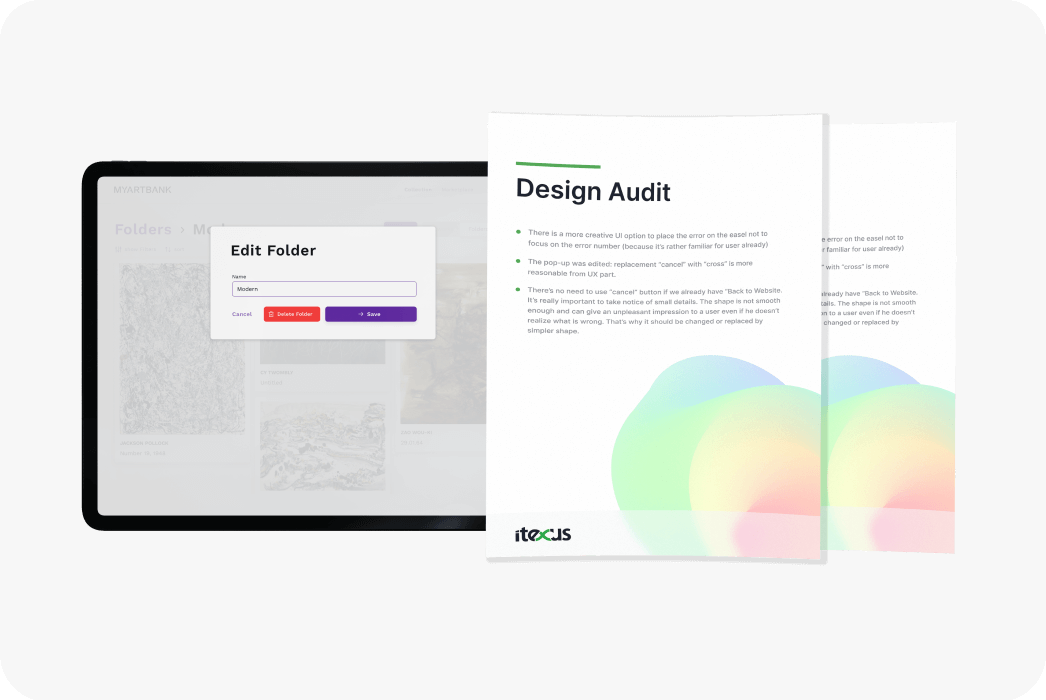 Audit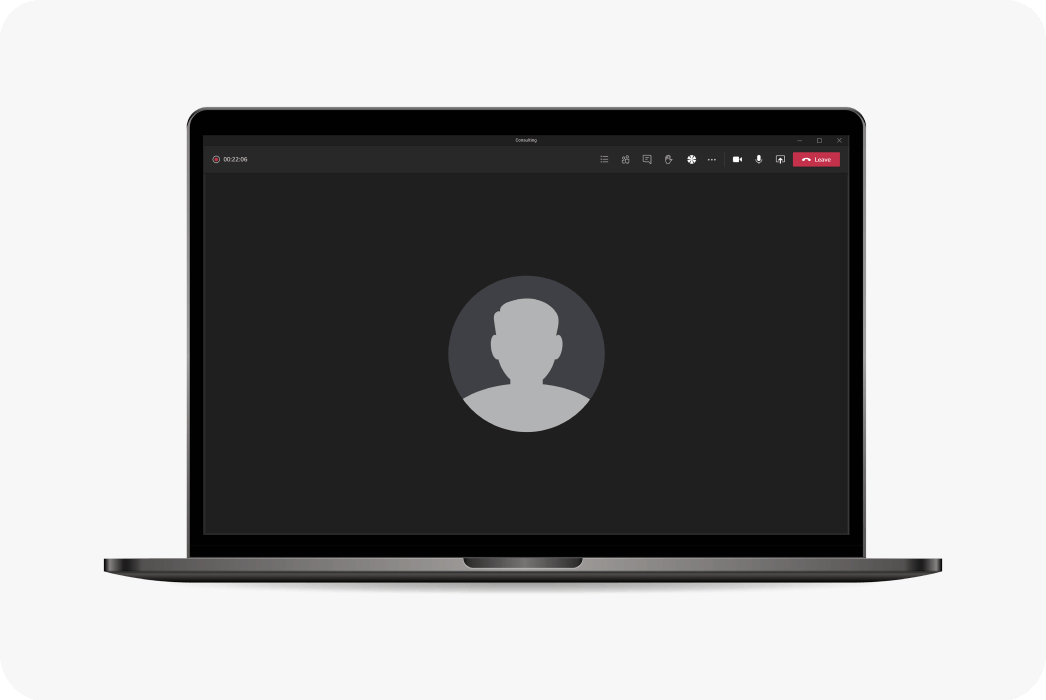 Consulting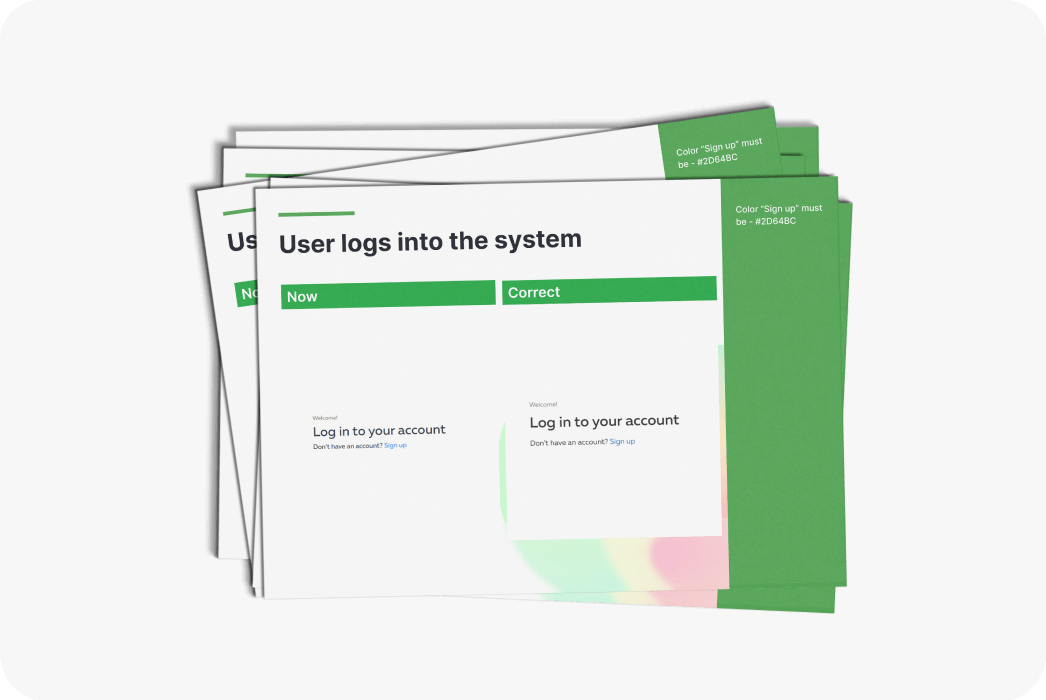 Design QA
Mobile apps design
Web design – websites and web apps
Full-circle branding design 
Graphic design
Visual design concept
Prototyping
Audit
Consulting
Design QA
UI/UX design agency for banking and fintech
More than 200 successful design projects for the financial services industry
Retail, corporate, conversational, and core banking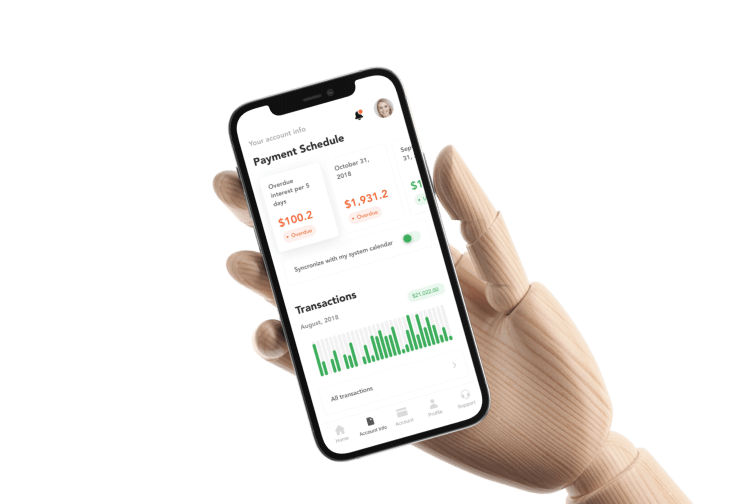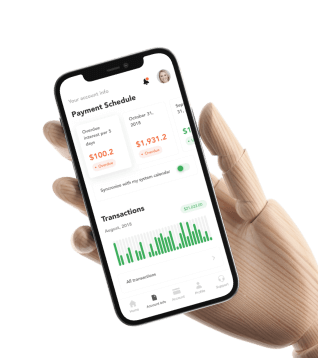 Online payments & money transfer platforms
Wealth management & investment solutions
Trading platforms and bots
Digital lending & alternative financing, loan origination software
Personal finance management (PFM) apps
Billing & invoicing platforms
Examples of design
A sleek, clean UI for a complex use case
When it comes to UX design financial services, it's crucial to display data in an easily understandable format so that users can grasp the essence by swiftly glancing at the screen. At Itexus, we know how to make complex information digestible and strike a balance between convenience, clarity, and visual appeal.
Read the case study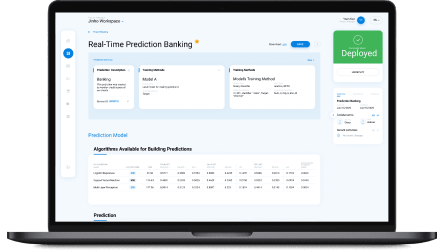 Personalized yet equally frictionless experience for all user segments
Whoever we design for, we ensure uncompromised usability based on a customer-centric approach. Regardless of your users' background and tech-savviness, we guarantee they will appreciate the intuitiveness and accessibility of your solution.
Read the case study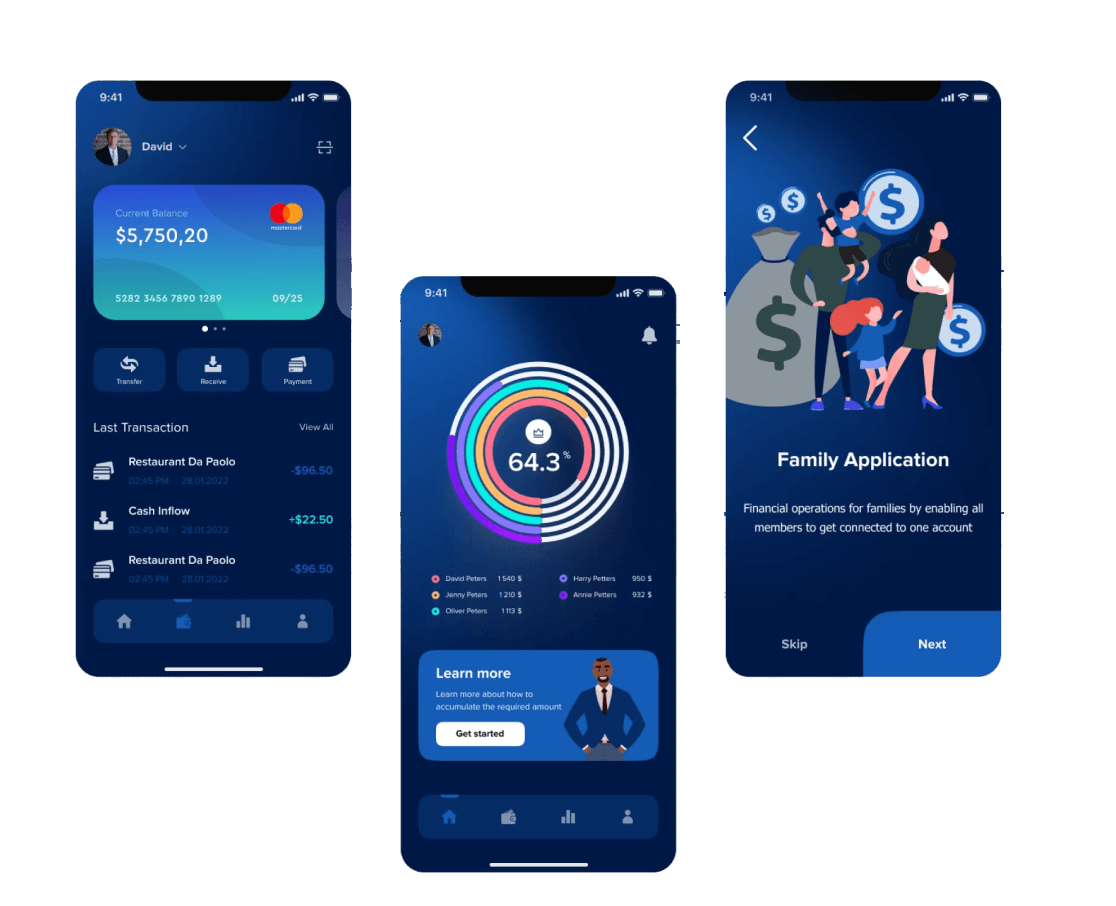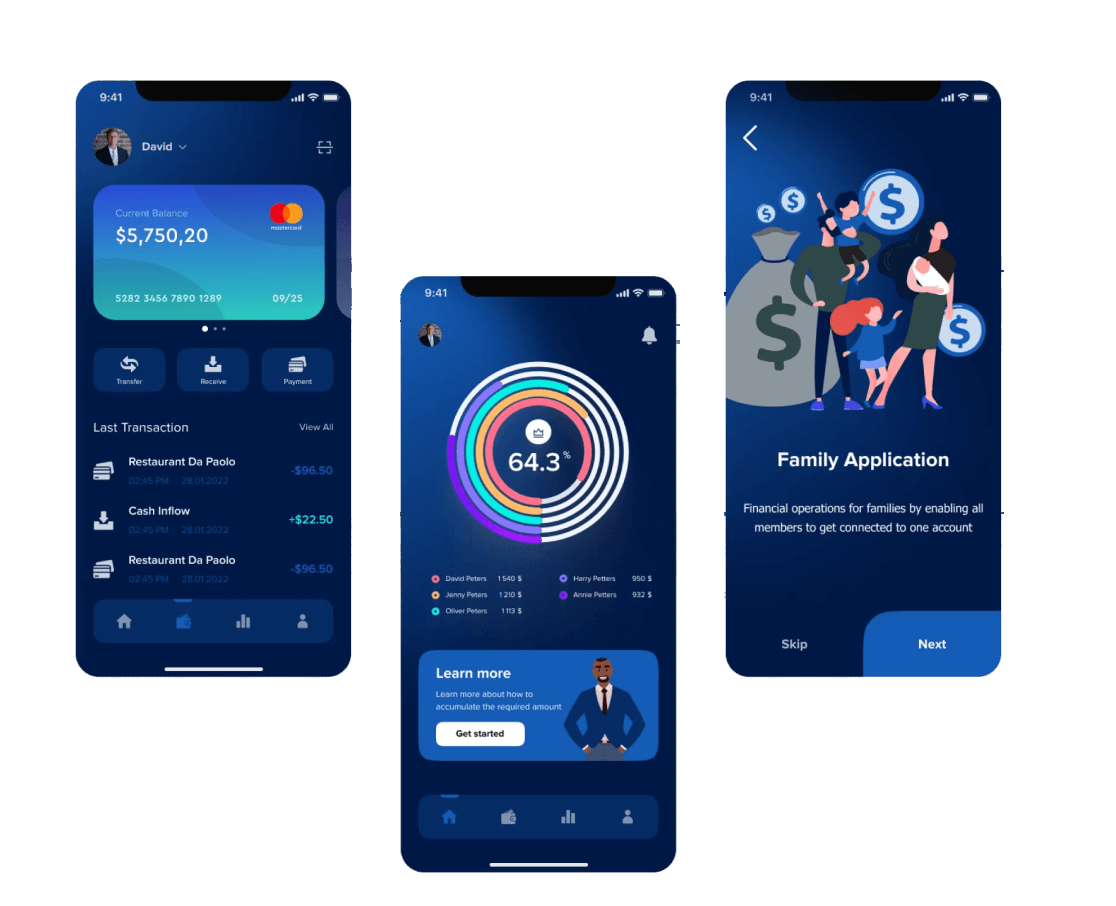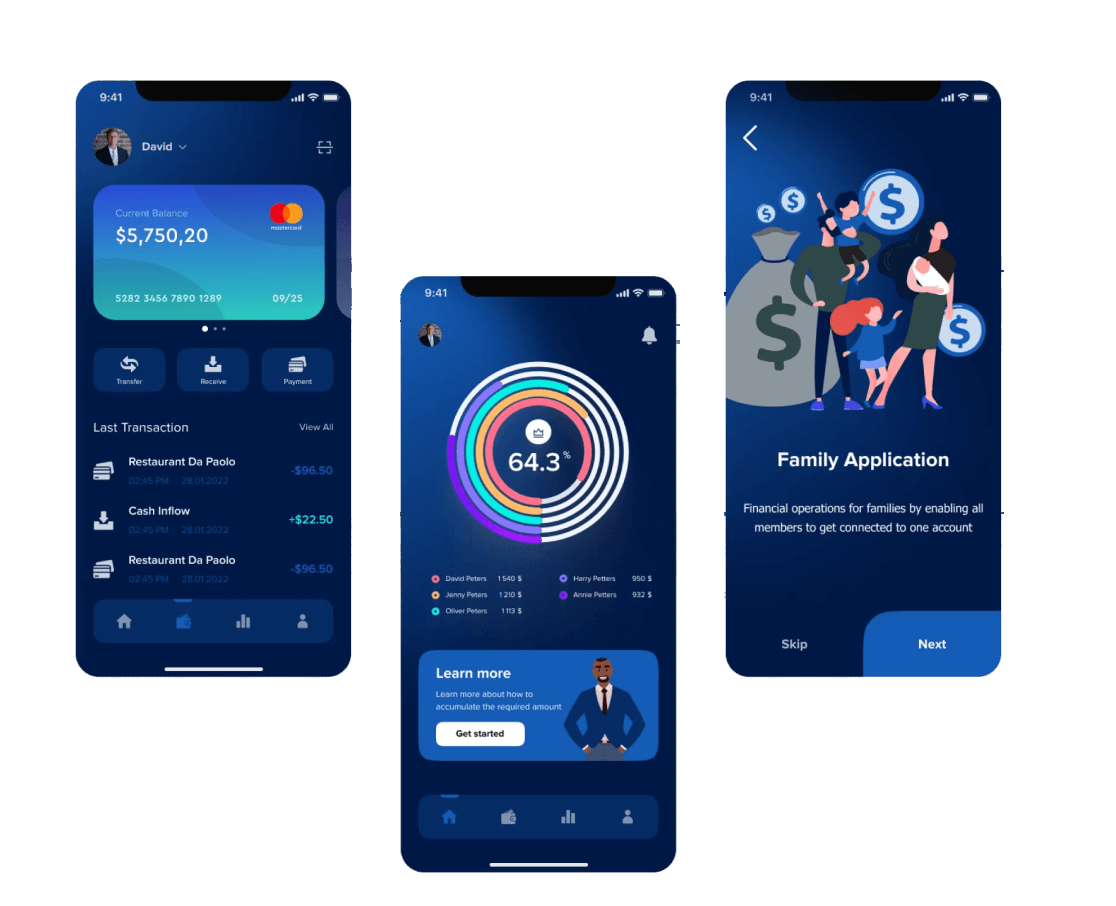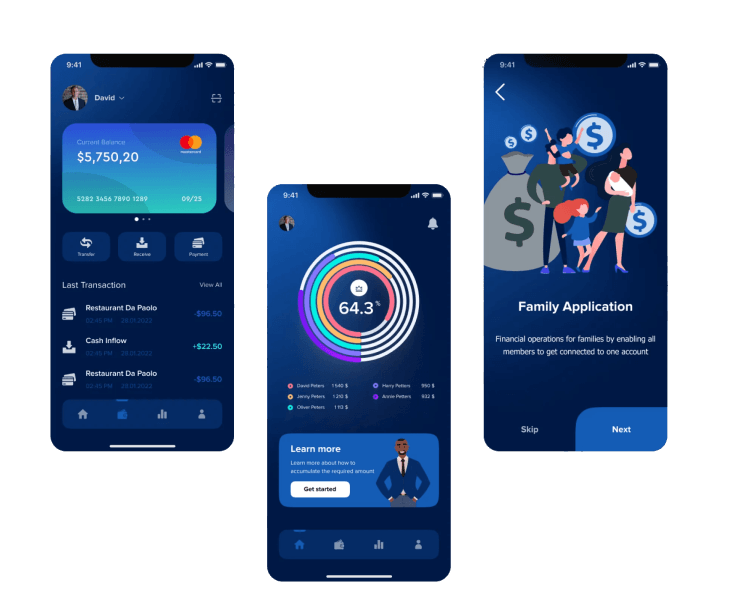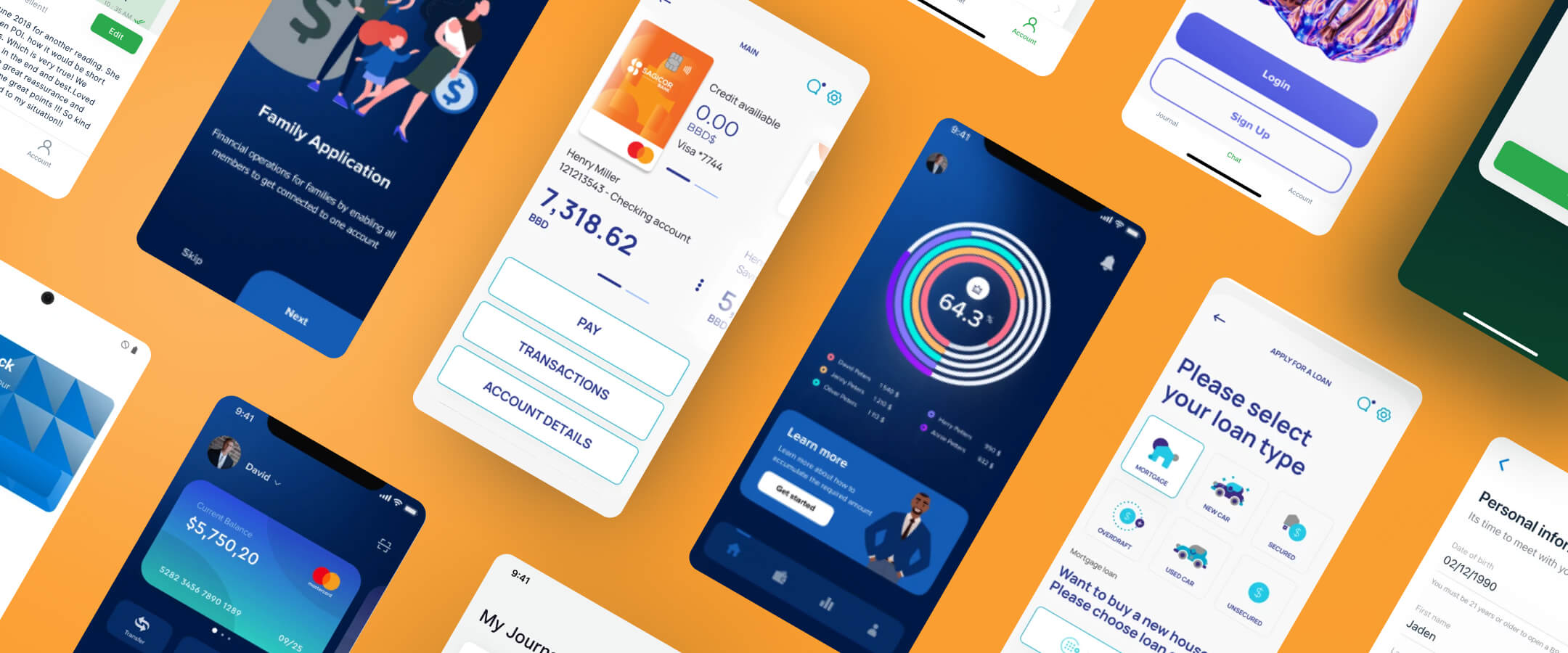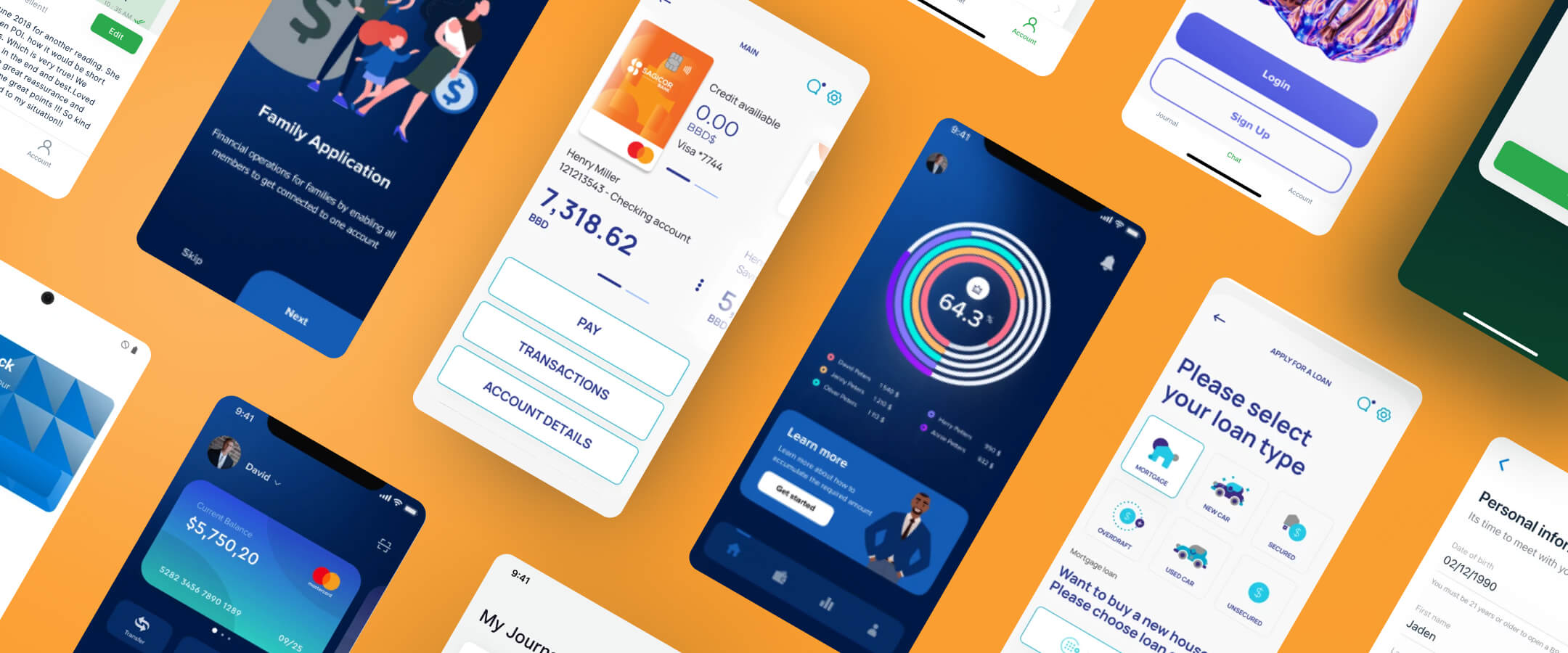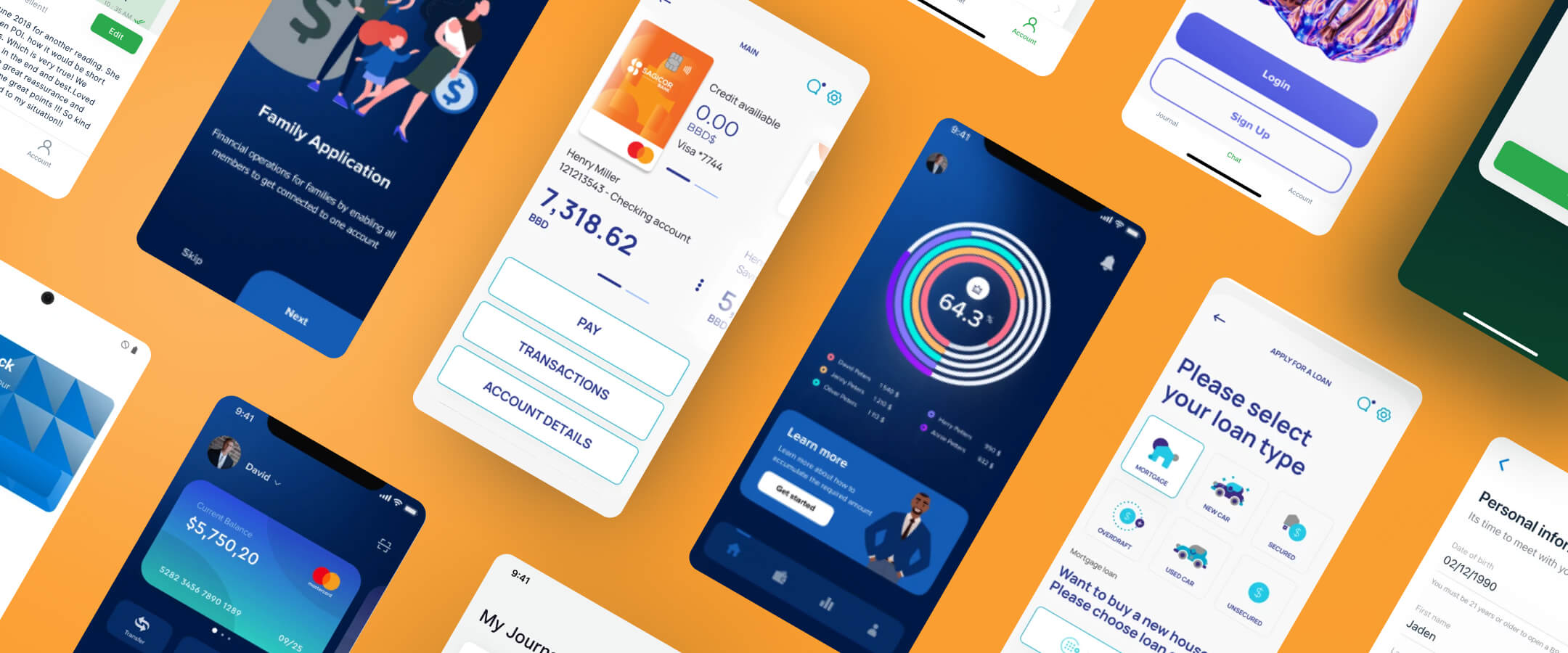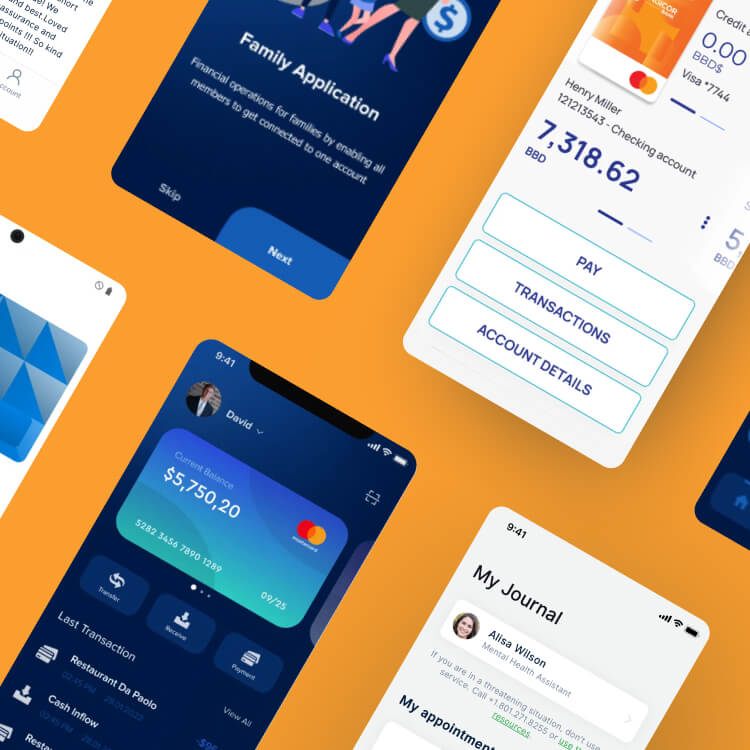 Design process
At every step of the process, we at our financial design studio work closely with you to ensure our high-performance design workflows accomplish everything you're aiming for – and more.
Discovery workshop
The first step is to learn the details about your project, vision, and business goals. During the discovery workshop, we gather all the information on your product, target audience, and their needs, and explore the existing assets if there are any (marketing materials, research, etc.). 
1
Research and analysis
Once we have comprehensive information on your project, we proceed to the research and analysis phase. We create your users' personas, explore and identify their needs and pain points, and create user stories. Then we conduct a market analysis to investigate your competitors, spot user scenarios, and pick up best practices to implement them. Then we prioritize the ideas and set the groundwork.
2
Prototyping
With the outcomes obtained from the previous step, we will outline the screens map and user flow and create wireframes and a lo-fi prototype. At this step, we validate, test, and refine the ideas, identify and mitigate potential issues, and ensure that the final product will meet the needs and expectations – both yours and your users. 
3
UI design
We turn the tested and refined prototype into a beautiful, understandable, and responsive interface that meets the industry's standards and speaks your brand message and values. Now, you can take your high-fidelity prototype for a test drive and assess whether it meets your expectations. If you're happy with the result, we prepare the layouts for the front-end development including typography styles, reusable blocks, auto layouts, color schemes, grids, animation and micro-animation, and UI kit or design system.
4
Design QA & Documentation
We test the deployed design in production to make sure that padding, font sizes, responsive design, elements, etc. are implemented correctly and that you get a pixel-perfect output. We also transfer you the UI kit with reusable elements and comprehensive guidelines on how to use them correctly.
5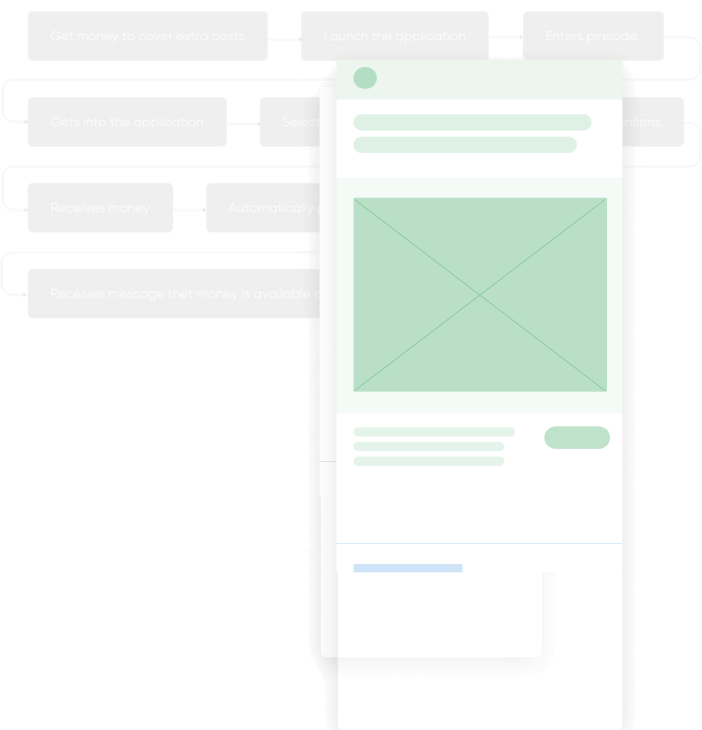 It's all about the impact
Everything we do is intended to bring value – to your product, business, and users. 
Value for Product
Enhanced engagement
Higher conversion rates
Increased user adoption
Established trust
Uniqueness
Value for User
Goals accomplishment with minimal effort
Increased productivity and faster task completion
Better accessibility
Higher satisfaction
Seamless and enjoyable digital experience
Value for Business
Strong brand identity
Goal-driven UX strategy
Customer loyalty
Lower support costs
Competitive edge
Our design principles
We do not just create visually appealing interfaces – we deliver highly strategic, well-executed, and creative design solutions. Over the years of providing UI/UX financial services, we shaped, tested, and extracted 4 principles that allow us to deliver results that exceed your expectations.
Validity, not guesswork
Designing based on guesswork is shots in the dark. As a UI/UX design agency for banking and fintech, we create efficient designs that meet users' needs, that's why we invest in research and focus on validity.
Open and transparent communication
Integrity and transparency lead to better collaboration, improved feedback, and a more successful outcome and prevent misunderstandings or delays that could impact the project timeline or budget.
Collaboration
Great results do not arise by themselves. They emerge when our skills and experience meet your vision and inspiration.
User-centricity
We put your customer at the center of the design process – just as if they were ours – to create solutions that resonate with them and establish trust and loyalty.
Clients' Testimonials & Awards
They're a great group of developers who really understand the reality of business.
Itexus excelled at both experimental AI and sprint-oriented UI/UX tasks. Itexus did strong project management work, too, a necessity in such a complicated project.
The assigned team was easy to work with and they are especially strong collaborators and communicators. They demonstrated flexibility, professionalism, and trust in everything they did, and completed the work on time and budget.
Itexus' work positions the business well for an imminent launch. They excel at managing their team, presenting frequent product demos to ensure that the project is aligned with development goals. An affordable price structure coupled with remarkable technical skill makes them an attractive partner.