Personal Finance Assistant App
An intelligent money management system designed to help users make proactive and rational decisions on their finances.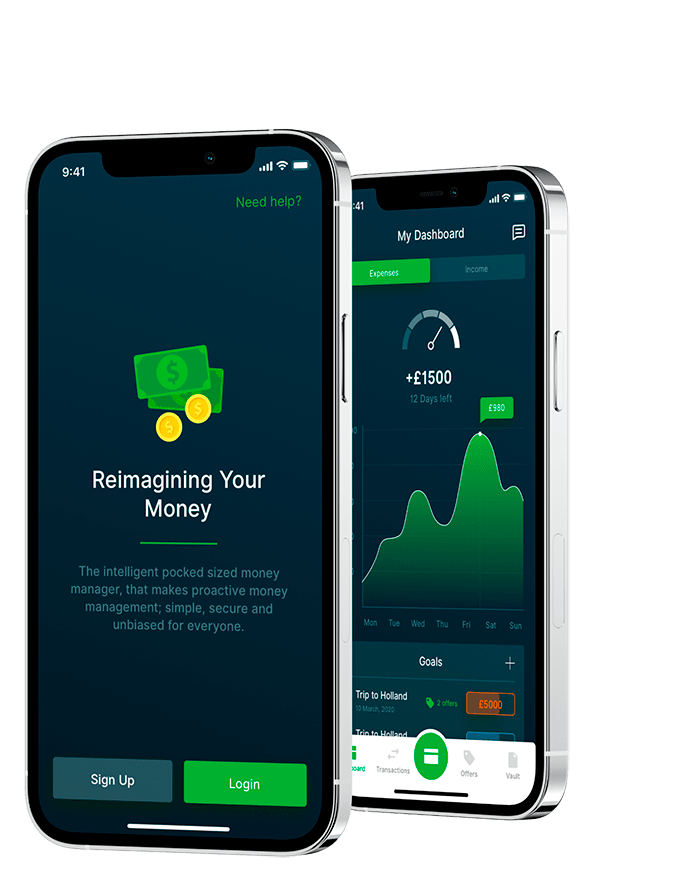 How It All Started
The customer wanted to create an app that would function as an intelligent money management system to help users make proactive and rational decisions on their finances. The system's target audience is millennials who often struggle to keep track of their regular spendings.
The application takes advantage of Machine Learning and Artificial Intelligence technologies in FinTech to predict future budget distribution by analyzing users' spending record to better manage their current finances.
Solution
Money saving app
Project Team
1 PM, 1 BA, 1 iOS developer, 1 BE developer, 1 QA
Features
The app is integrated with the APIs of Truelayer which gives access to the financial data of the major banks across the U.S. and the U.K. There is no need to create a separate integration with every single bank;
The system is able to analyze, systematize and categorize the data about user's earnings and spendings across a certain period of time and display the respective results in the form of graphs and charts;
The user is able to see the amount of money that was earned and spent across a certain period of time;
The app suggests the best services its users may take advantage of. The latter can also switch from one internet provider to another or move the necessary amount of money from their savings account to the credit card with just a single tap;
The app has an integrated ML Engine designed to analyze the user's spendings based on the financial data over the past 6 months and provide them with some useful insights of how the current well-being can be improved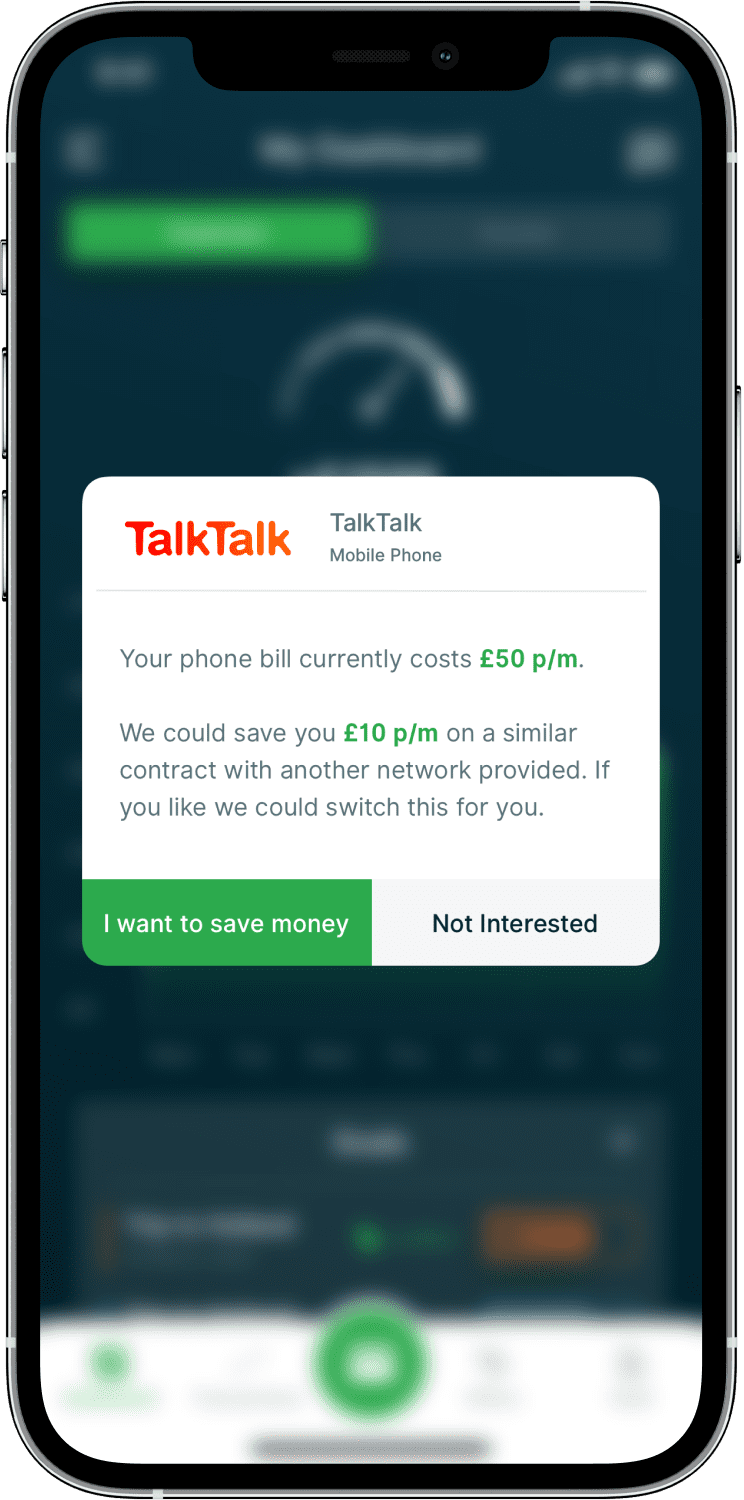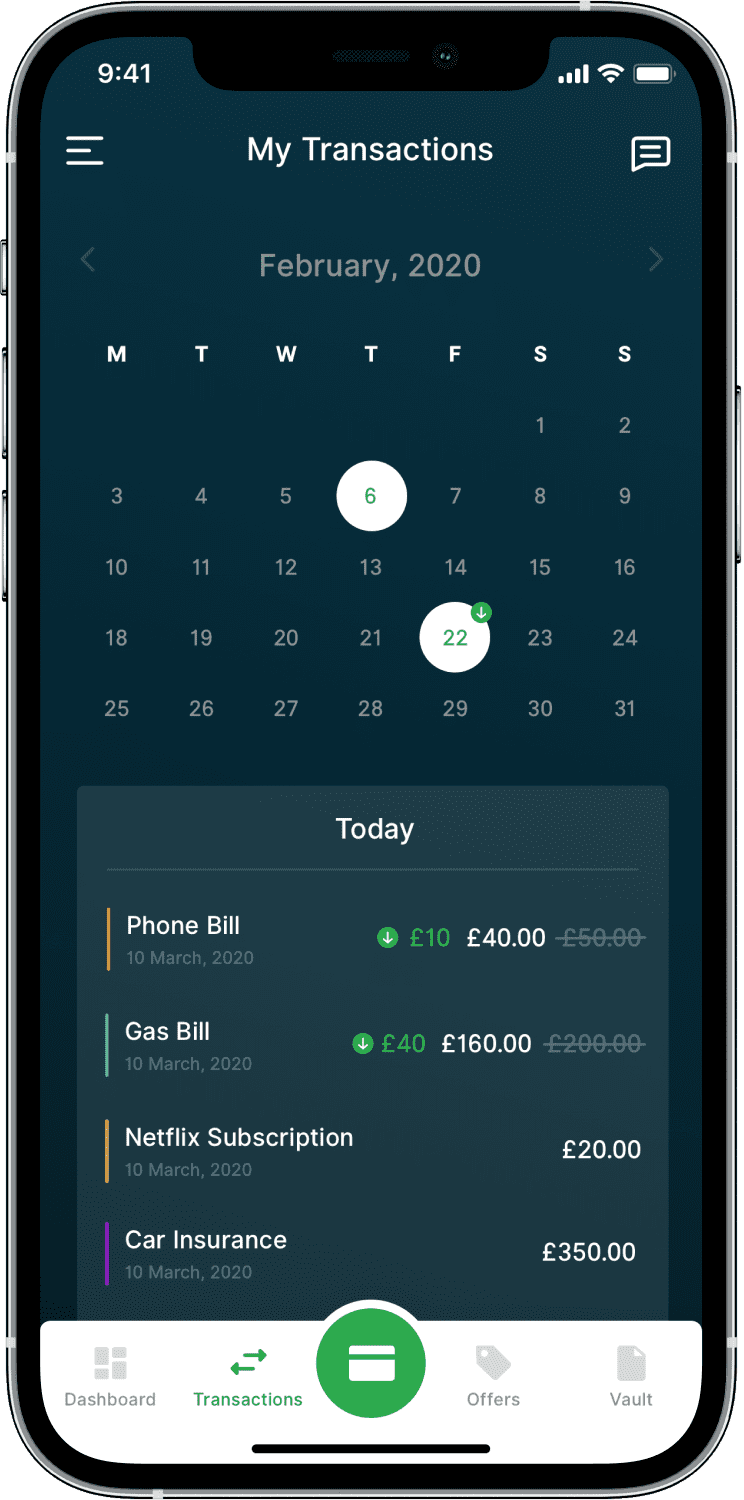 Development Work
The work was organized using the Agile development model and the Scrum framework. We have split the development into bi-weekly sprints with new features and product demos coming at the end of each stage. The client communicated with the team via Slack and Skype. We also used Git as a code repository.
The whole development process was divided into 3 main stages:
At the 1st stage, the system was expected to be able to calculate the so-called smart balance which are the user's remaining finances adjusted for forthcoming spending until the next payday;
At the 2nd stage of the development process, it was expected that an app would be able to analyze the user's current spendings and offer better alternatives of how its regular budget can be spent;
The 3rd stage was characterized by the system being able to offer its users a possibility of setting a target on saving a specific sum of money and provide some useful tips on how it can be achieved.
Wealth Management Platform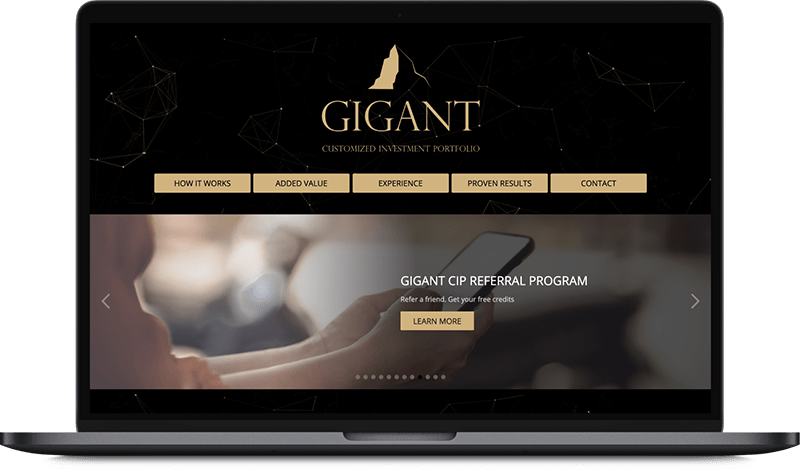 Wealth Management Platform
Wealth management platform connecting investors with a professional wealth-advisory company, allowing investors to answer a questionnaire and receive either a recommended model portfolio or a custom-tailored individual portfolio, that is further monitored, rebalanced and adjusted by a professional wealth-adviser based on the changing market conditions and client's goals.
Bot Answering Machine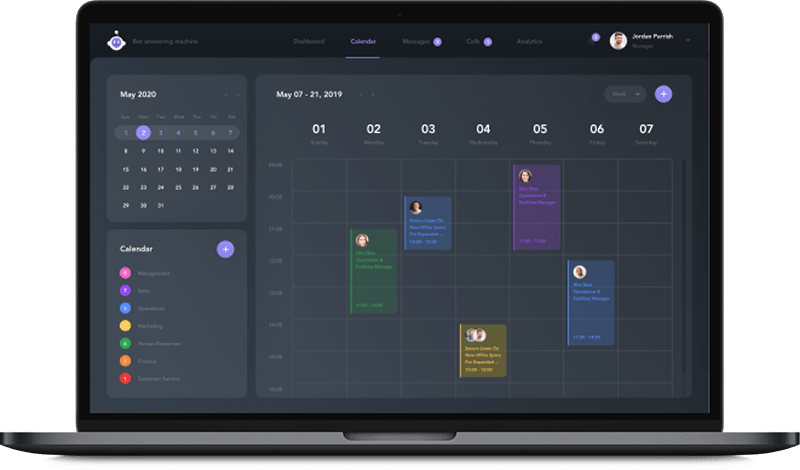 Bot Answering Machine
Healthcare
Machine Learning
Natural Language Processing
Artificial Intelligence
The system allows a business to train its own chatbot that will be able to answer phone calls, greet user over the phone/sms, provide information about a client's services and also help a user to schedule an appointment based on the available time slots. The application is HIPAA-compliant and has emergency calls scripts. There is also a dashboard where clients are able to create, configure and train very own conversational agent.
AI-based Financial Data Management Platform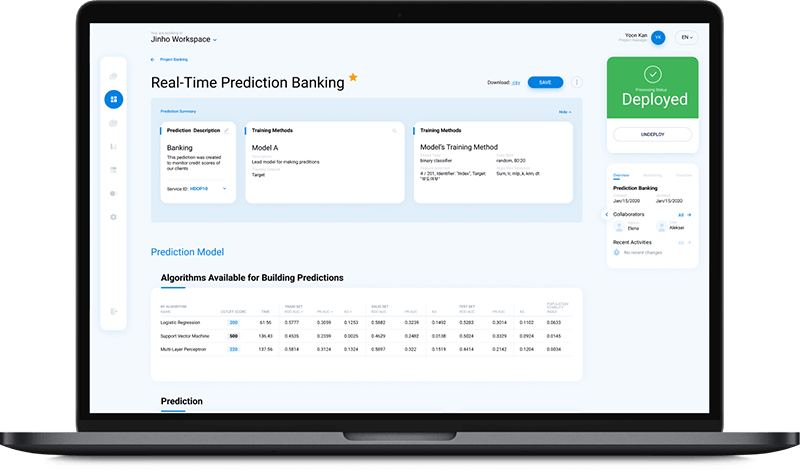 AI-based Financial Data Management Platform
The platform automates key-decision making process with AI-based predictive modules reflecting the credit cycles. This financial platform is equipped with rich data streaming, processing, and reporting capabilities to provide real-time on-demand data.
Credit Scoring SaaS App for Financial Organizations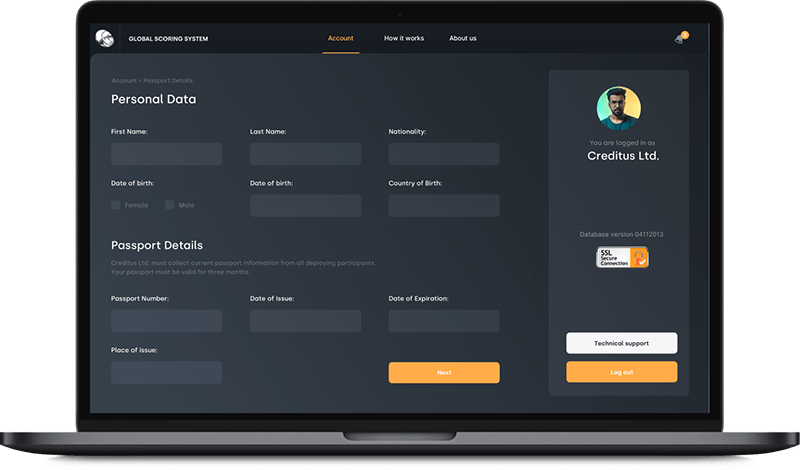 Credit Scoring SaaS App for Financial Organizations
Fintech
Credit Scoring
Machine Learning
The system is a SaaS platform allowing the client to evaluate solvency and reliability of the potential borrowers using statistical methods of analysis of the historical and nontraditional data sources such as social network profiles and others. It allows the client to upload his normalized and anonymized database of previous loans data, build mathematical models and calculate the credit score of the future potential borrowers entering their data through the system's web interface.
Algorithmic Intraday Stock Trading System – Stock Trading Bot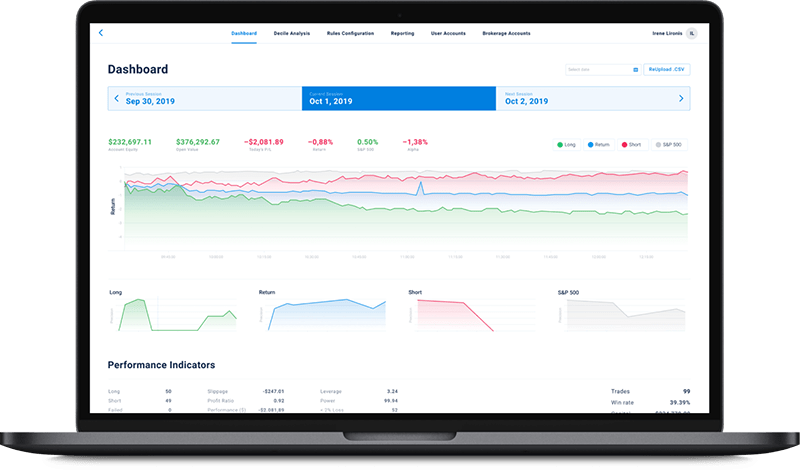 Algorithmic Intraday Stock Trading System – Stock Trading Bot
Machine learning can automatically create and refresh an algorithm for solving a complex problem based on a large volume of data. It's not necessary to search for business-important patterns. Instead, a team of qualified professionals should prepare the right data set for training and automate the entire data processing and application process. But at the same time, it is very important to ensure the quality of data and continuous quality control of algorithms.
Money Saving and Personal Finance Assistant App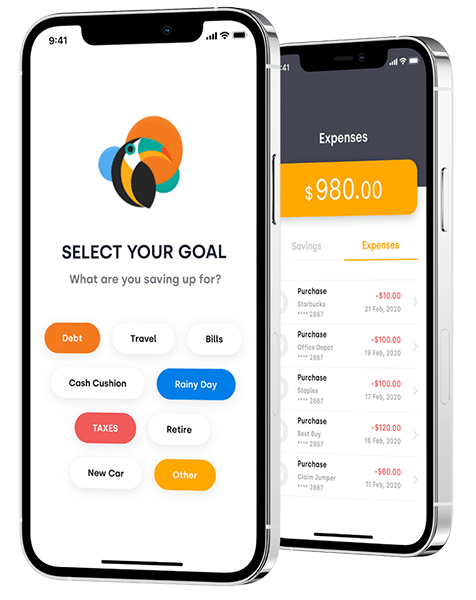 Money Saving and Personal Finance Assistant App
A money saving app that enables users to track spendings and monitor balances of linked credit cards and bank accounts, plan their finances, and automatically transfer money to savings or brokerage accounts. The app helps develop healthy financial habits with gamification features and supports viral marketing with social functionality.
Mobile Banking App for Migrants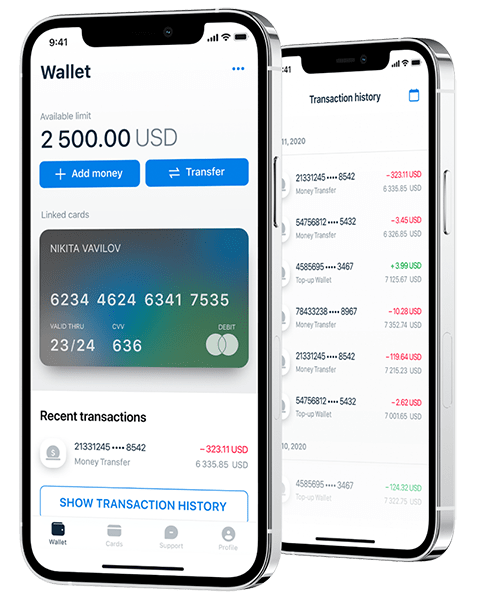 Mobile Banking App for Migrants
A mobile banking app for migrants designed to facilitate monetary transactions like financial help to families, getting paychecks early, microloans, etc.
Contact Form
Drop us a line and we'll get back to you shortly.
x
Something went wrong!
Try one more time!
The Itexus Team