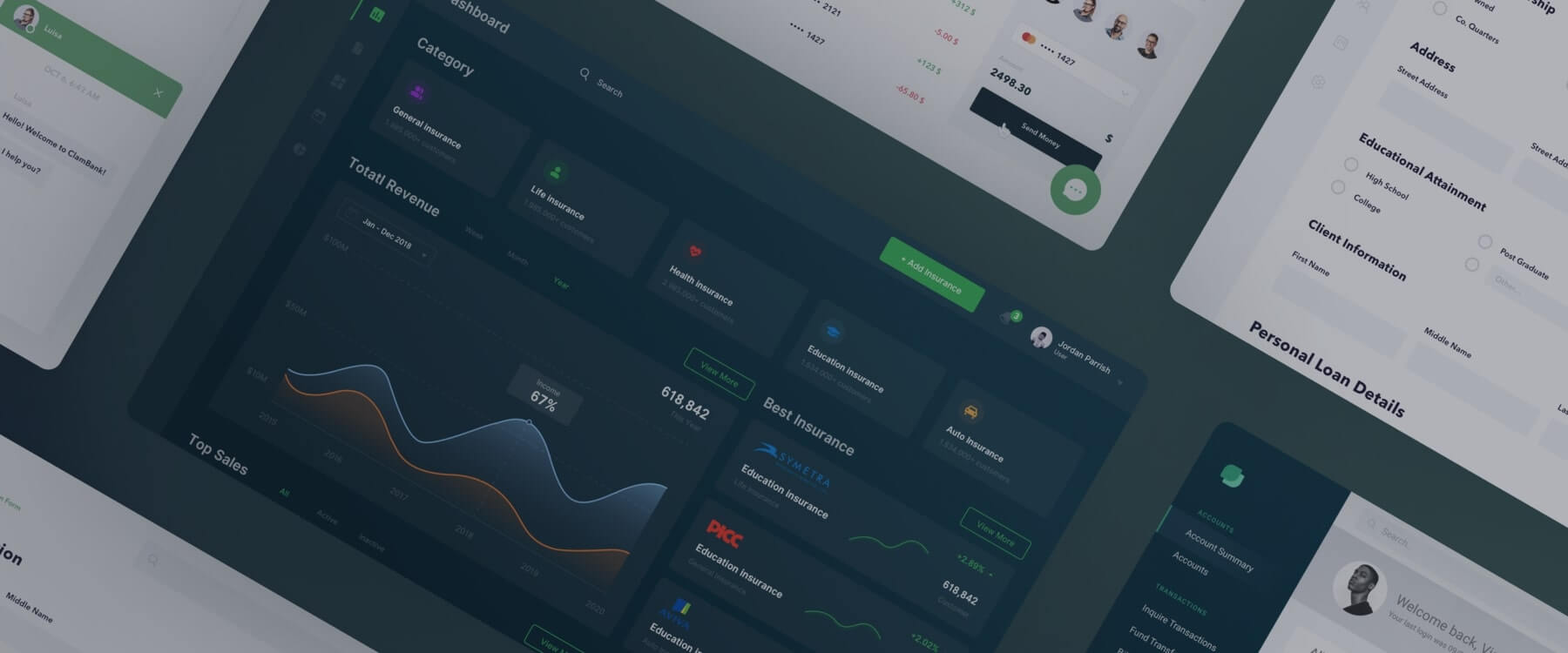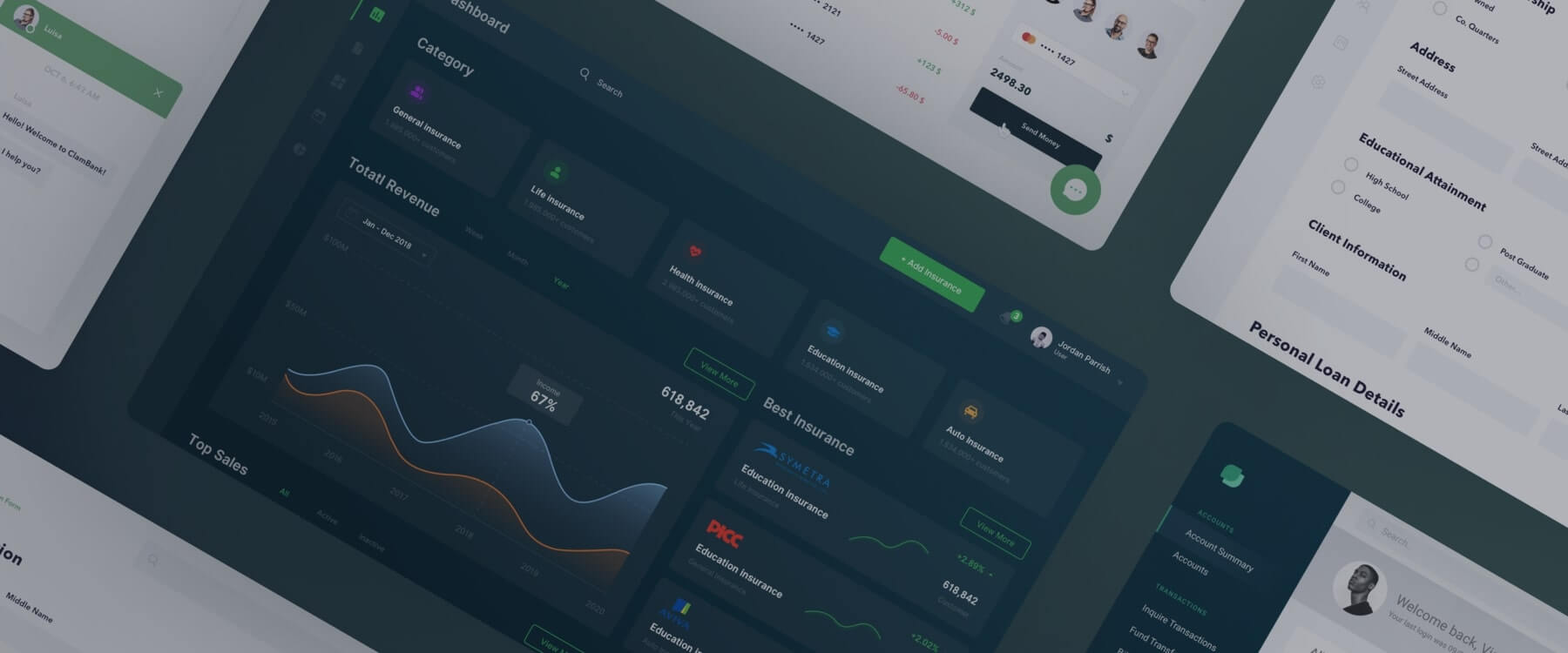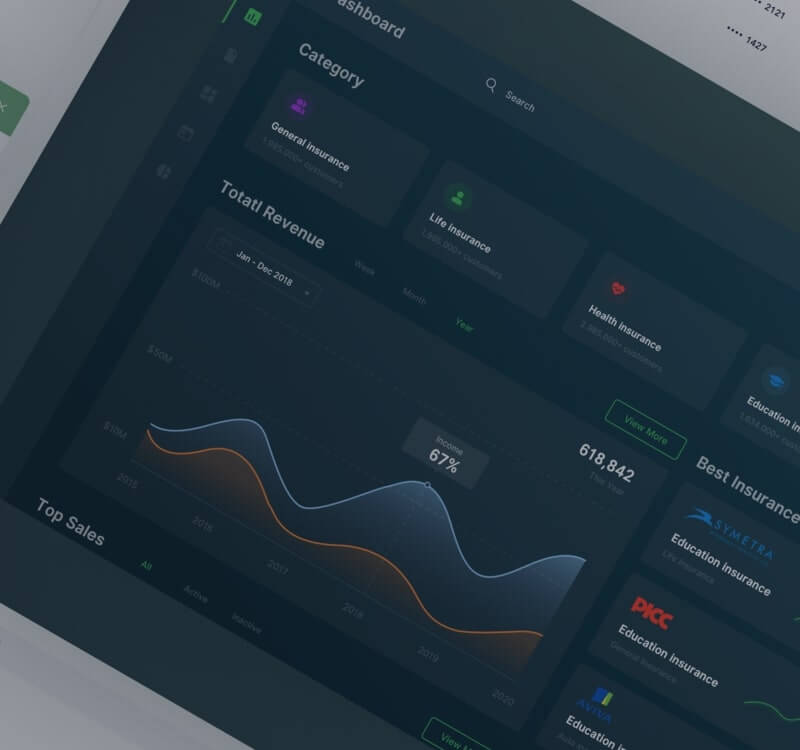 Discovery Phase as a Service in Software Development
Ensure the success of your software development project by giving it a good start.
The discovery phase is the research and planning stage that serves the purpose of the complete preparation for the development phase. Its main objective is to gather essential information about the project, specify requirements, determine the scope of work, check assumptions, design the solution architecture, define the product roadmap, and accurately estimate development time and costs.
Main Goals & Team Composition
In-depth immersion into the project to deliver the best possible solution.
Primary goals:
Define the project goals, scope, functionality, and priorities
Discover risks, constraints, and dependencies of the project
Design the solution architecture
Estimate development efforts, required resources, and create a project plan with clear milestones and delivery dates
Team:
Business Analyst
Project Manager
Solution Architect
UI/UX designer
Web & Mobile developers
Industry experts (e.g., fintech, healthcare, insurance, etc.)
When is a Project Discovery Phase Needed?
Running a discovery phase helps to anticipate and mitigate risks, increases chances to attract investments, and boosts development efficiency. But there are some points when the discovery stage is not simply beneficial but of crucial importance for the project's success.
Regulated environment or new regulations
Persistent problems in the company
Project Discovery Phase Steps
Communication on the client's vision and needs
After receiving your inquiry our project coordinator reaches out to define your goals, needs, and target audience and clarifies your requirements.
2
Prioritizing the feature set
We'll divide all features into must-have, would-have, and could-have feature groups. It will give the client a general idea of the potential costs and help to decide what features to be implemented first to reduce time-to-market, test hypotheses, and start getting traction quickly.
3
Risk mitigation plan
At this point, we identify project bottlenecks and forecast potential challenges. It would help us to get ready to deal with them ahead and meet deadlines.
4
Collecting project requirements
At this stage, we scrutinize all available business documentation and domain specialties to elicit, analyze, and document functional and non-functional requirements and create software requirements specifications.
5
Building a clickable prototype
Our UX/UI designers create a design concept that meets your current needs – from a simple mood board or a set of main screens to a clickable prototype. It is needed to visualize the product structure and make sure you get what you expect. Upon your request, we can also make a product demo video with a voiceover.
6
Defining priorities and estimating the project scope
To reduce time-to-market, complete the project within the budget, and meet deadlines, we estimate the project scope and define the top priorities.
7
Designing the project roadmap
We create a comprehensive roadmap that will help to articulate the project's goals at each milestone and deliver the most important functionality first.
8
Providing the client with the discovery phase documents
9
Discovery Phase Deliverables
Vision and Scope documents
SRS (Software requirements specification document)
Software Architecture Document (SAD)
UX/UI design and a clickable prototype of your future product
Detailed work breakdown structure, workload and cost estimate, and a project plan
Reasons to Choose Itexus
Quality & Security
Security and quality are crucial to us and we are fully dedicated to securing business processes and delivering high-quality products.
Certified In-house Specialists
We have 90+ talented in-house specialists in different departments with proven achievements and certificates in the professional domains.
Workflow & Billing Transparency
Milestone tracking, regular reports and adherence to the best project management practices help us make the development, communication and billing flows transparent and clear.
Flexible Approach
We stick to an agile methodology that allows us to cope with some obstacles, decrease risks and satisfy clients' expectations.
Trustworthy Company
Operating globally and providing software development services over 6 years we proved ourselves as a trustworthy company backed by our clients' reviews on Clutch.
Extensive Startup Experience
We know all the nuances and can help our clients avoid many difficulties other startup owners face. We definitely know how to convert a rough idea into successful live product.
FAQ on Project Discovery Phase as a Service
Clients' Testimonials & Awards
They're a great group of developers who really understand the reality of business.
Itexus excelled at both experimental AI and sprint-oriented UI/UX tasks. Itexus did strong project management work, too, a necessity in such a complicated project.
The assigned team was easy to work with and they are especially strong collaborators and communicators. They demonstrated flexibility, professionalism, and trust in everything they did, and completed the work on time and budget.
Itexus' work positions the business well for an imminent launch. They excel at managing their team, presenting frequent product demos to ensure that the project is aligned with development goals. An affordable price structure coupled with remarkable technical skill makes them an attractive partner.