If we ask ourselves what value numerous fintech companies bring to end customers, the answer will likely be speedy transactions. That's true because nowadays the overriding argument for the digitization of all spheres of our life is instant or near-instant access to enormous amounts of data. But do we get anything out of this data, does it improve our quality of life? To answer this let's imagine someone is constantly receiving data through podcasts, video streaming services, and news channels, will they benefit from it? The only condition under which a person benefits from any kind of information is that it is targeted.
The same applies to financial organizations. Not to be overflowed with financial information that might be irrelevant to your business processes, fintech startups, and small and midsize businesses should partner with proven, best-in-class financial data aggregation platforms to stay far ahead of their competitors in terms of service quality and customer satisfaction. One such company that provides high-quality, consumer-permissioned data to invigorate business processes is Finicity. Let's discuss the company in more detail and get to know what makes it so special.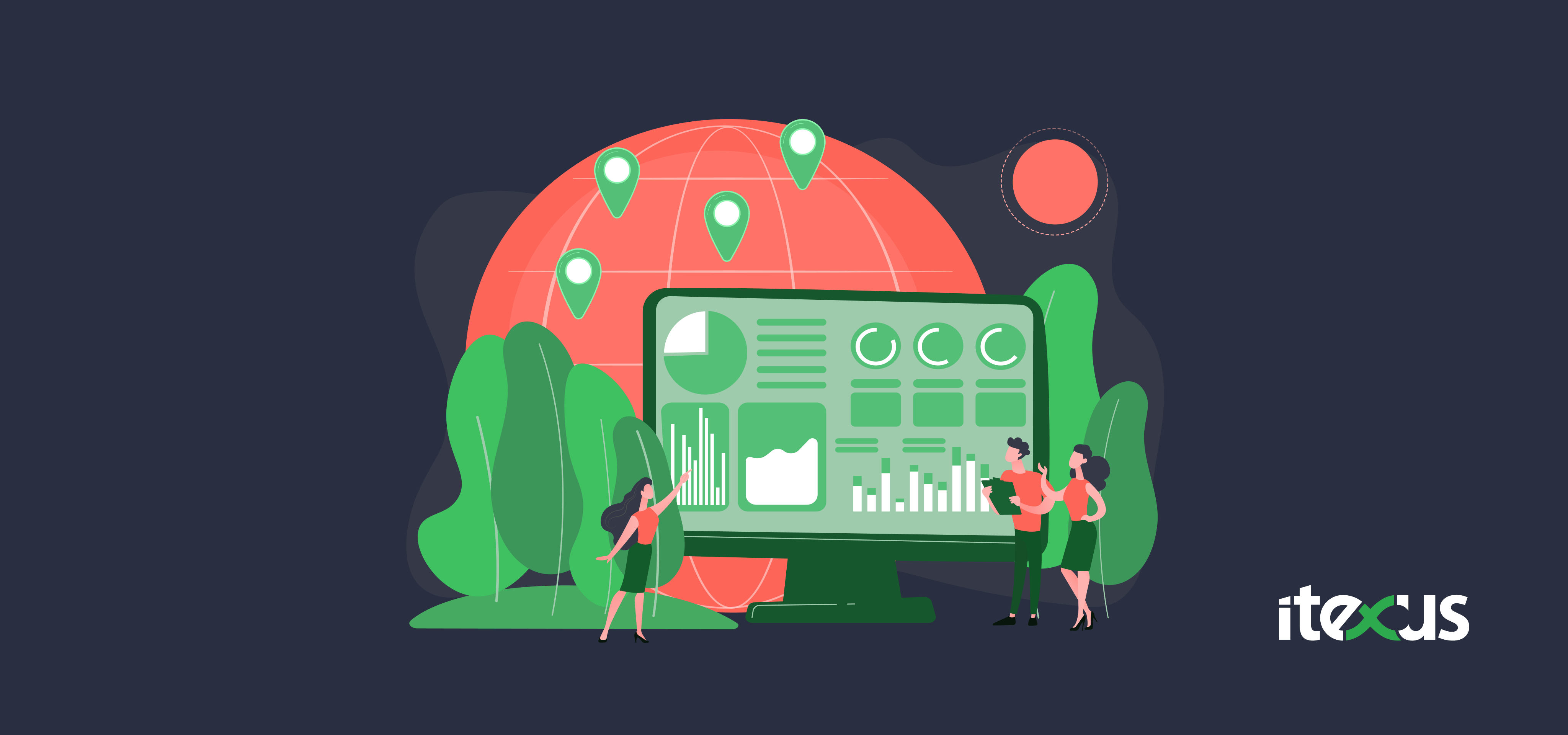 What is Finicity?
Finicity is an American company headquartered in Utah that was founded more than 20 years ago as a personal finance management agency that helped people save money and improve their financial health. Later on, it started growing and connecting with banks and other financial institutions across the U.S. to support real-time, lightning-fast payments. By 2015, it had connected more than 10,000 banks and now covers 95% of all financial institutions in the United States. By acquiring advanced, powerful technologies, Finicity managed to grow into one of the largest North American data aggregation services, having hands-on encryption, AI, and ML to provide the data required to fuel fintech services and apps, bringing benefits to their customers.
In 2020, Finicity was acquired by Mastercard, which positively impacted the company's performance and increased its value among other data aggregation platforms.
What is Finicity Open Banking Platform?
It's impossible nowadays for any fintech company or startup to increase its efficiency and gain market weight without an improved customer experience. One of the ways to do this is to unleash the power of data for individuals, the data generated while paying bills, making purchases, budgeting, saving for college, etc. fintech companies, in turn, armed with the right data from banks (via data aggregators like Finicity), could propose best-in-class financial solutions to improve the financial health of end consumers and help them make smart financial decisions.
Finicity's open banking platform enables end-users of fintech solutions to employ, own, access, and easily share financial data in a highly secure and protected environment.
Finicity and other key players in the open financial market are operating consumer-permissioned data. In addition, the latest cutting-edge technologies allow customers to opt-in to cash transactions or cash patrol, checks, etc., to get a more accurate picture of financial flows in real-time, which could be used to improve customers' credit scores, obtain better credit terms, and facilitate loan origination.
Finicity open banking platform, along with other open banking platform providers, located in the heart of the new financial system, is advocating for inclusiveness which drastically improves customer financial well-being and brings many benefits to startups and companies adopting it.
Finicity Open Banking Platform core principles 
Finicity Connect grants authorization and provides access to the Finicity open banking platform. It downloads all relevant data from users' accounts and offers powerful analytics. Through Finicity Connect, customers view their account information, apply for loans, request reports on financial transactions, and send electronic payments. Let's dig into what makes Finicity open banking platform and Finicity Connect safe and powerful.
✔️ Security
Is Finicity safe? Finicity financial services apply powerful technologies to protect user data. They heavily use encryption and follow strict security processes similar to those used by banks and other financial institutions. All data is stored in AES256bit encryption format, in addition to their backend encryption systems. Machine learning is used to detect and block suspicious system activity. The Finicity open banking platform is SOC2, Type 2 certified. When third-party providers connect to the Finicity platform, tokenization integration occurs. It means that user credentials are converted into a secure "'token". This helps protect customers' data because tokenization does not allow third-party vendors to store passwords and usernames.
✔️ Reliability
The best way to integrate fintech solutions with the Finicity open banking platform is via Finicity API to create a robust connection – as opposed to "screen-scraping" where any change to the customer's digital interface could result in a disconnect. Integrating services via API provides a direct connection where sensitive customer data is transferred accurately, quickly, and, most importantly, securely.
Any questions? Drop us a line.
Use cases of Finicity integration
Finicity APIs help financial organizations harness the power of new technologies to deliver high-quality services to end-users in various fintech areas:
1. Personal finance management
Finicity API provides a real-time view of your categorized financial data. Up to 2 years of account history is provided in detailed charts and other visual representations. Finicity statement is a digital statement aggregation tool that is FCRA compliant and meets the requirements for credit decisions.
2. Loan analysis
Finicity provides accurate financial data to lending institutions at lightning speed when analyzing customers' income history for the last 2 years. Finicity applies data intelligence and offers a variety of identified income streams, including PayPal and perhaps cryptocurrencies in the future, as Finicity CEO Steve Smith claimed in his interview with Insider Intelligence. In addition, Finicity also offers employment verification in seconds.
3. Expense reporting
In addition to debit, credit, and balance analytics, Finicity also enables cash flow analyses through powerful technology. Better insight into customer spending takes into account all income and expense streams, increasing the chances of a better option for auto, mortgage, SMB, and personal loans.
4. Banking
Finicity's innovative verification tool provides instant account balance and account holder information. It greatly improves bank payments and AHS transfers, P2P money transfers and account opening, government disbursements, and funding source verification for investment and wallet accounts.
5. Insurance
In the insurance sector, Finicity's capabilities can be used for risk assessment and fraud prevention. Insurers use Finicity's data to gain insights into policyholders' financial behavior, detect identity fraud, verify claims, streamline underwriting, and issue policies faster. Additionally, insurers can engage customers through financial wellness programs and offer tailored policies, resulting in a more loyal customer base and data-driven decision-making for claims and pricing.
6. Wealth management
Finicity's integration into wealth management services enables financial advisors and clients to make informed decisions about investments, financial planning, and risk management. It offers a comprehensive view of investment portfolios, real-time updates, and goal tracking, allowing clients to stay on track with their financial goals. By utilizing Finicity's data, wealth management companies can provide insights into portfolio diversification, risk assessment, tax optimization, and asset verification, enhancing the overall financial experience for individuals and organizations.
Summary
Integration with the Finicity online banking platform helps organizations, individuals, and corporate customers to make better financial decisions. Finicity open banking platform prioritizes customers by putting them in control of their financial data and advocating for financial inclusion and financial literacy. With the right software development company on your side, the integration with Finicity API is smooth and effortless.
If you would like to learn how you can benefit from integration with the Finicity platform, send us a note, and our representatives will get back to you as soon as possible.
By Itexus Team