Digital Finance is an umbrella term to describe the new disruptive technologies and their impact on the financial and banking industries. It embeds multiple applications, solutions, business processes, and models transforming the traditional way of payments and other financial operations. On the way to making fintech agile enough to meet the growing expectations of the customers, multiple startups sprout like mushrooms after the summer rain. Marqeta is one of such magical mushrooms and knowing which side of it to bite to keep growing exponentially is a vital question for any business.
Marqeta is a cloud-based open platform API that is revolutionizing the transaction procession and card issuing processes. The technology behind it allows Marqeta to provide its customers with payment card products, omitting interactions with traditional banks and other financial institutions.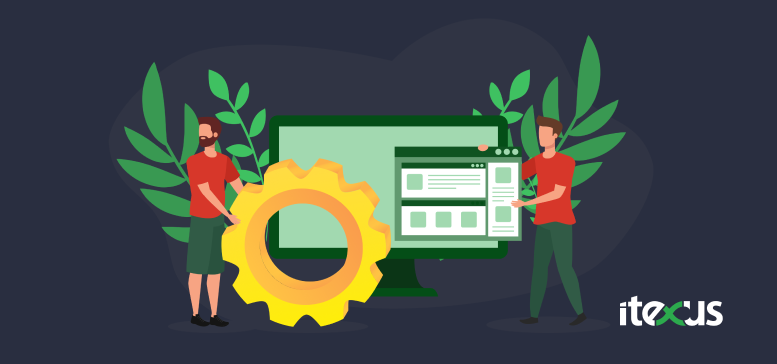 How Does Marqeta Work?
Marqeta helps businesses issue, create, and deploy physical and virtual payment cards. The company runs a usage-based model when they earn money by charging customers a 0.2% fee for any transaction, which is less than Visa which is taking 0.24%, or Square charging its customers 0.80%. The shift to online payments and the rapid growth of e-commerce we are witnessing right now contribute to the growth of such companies as Marqeta.
Over the last decade banking payment acceptance rate increased and was subjected to several innovations while the issuing card processes remained mostly unchanged. Let's take the USA as an example, it has around 300 acquiring financial institutions, which could accept payments while there are approximately 200 issuer processors globally only. That's why when digital finances started taking over, non-financial institutions offering instant transactions and online payment operations found it hard to rely on legacy card-issuing infrastructure providing limited card functionality. This is how Marqeta API integration became the middleman between fintechs and traditional banking. The back-end technology they provide fuels financial operations while the company works with banks to process payment transactions.
What Is Modern Card Issuing?
The legacy traditional card issuing systems have been around since the 1960s and proclaimed themselves to be reliable and well-protected institutions but the world of technologies is rapidly changing. What once was cutting-edge, has become outmoded and clunky. These outdated issuer processors lack the growth space and resources to satisfy the requirements of nowadays customers, which are the need for real-time payments, enhanced fraud and security management, new payment option integrations, reduced time to market, and support innovations. Modern card issuing providers offer fintech businesses the required tooling to eliminate the aforementioned limitations.
Benefits Marqeta Brings to Fintech Solutions
Personalization. Marqeta card issuing platform comes in the form of flexible APIs manageable enough to offer space for innovation and customization. Some reports claim that companies could reach up to 15% of revenue through increased personalization.
Facilitated Wallet Integration. Marqeta technology enables instant issuing for both physical and virtual cards. The cloud platform provides fintech startups and organizations with the options of seamless card integration into digital wallets as well as enhanced scalability.
Authorization. Marqeta's open API integration technology helps to authorize all payment transactions against the set criteria and customize the card spending based on profile risks, location, and currencies used.
Fraud and Security Management. Marqeta found a way to enhance the security of fintech products and increased end-users' data protection. It provides dynamic spend controls, enables single-use card issuing, and uses tokenization to replace the card's sensitive data (CVV, PAN, date of expiry) with the surrogate data.
Time to Market Reduction. Marqeta integration significantly cuts time to market. It provides much space for rapid prototyping and easy application of large-scale changes if needed. Processes that used to take a year could be performed nów within a few weeks.
Leading Use Cases
On-Demand Services
The lockdown of 2020 brought to the market numerous on-demand delivery companies. Mostly they are connected to food delivery: grocery doorstep drop-off, cafe delivery services, etc. One of the examples is Instacard which is an app intermediary between drivers who get to the shop, make grocery shopping, and deliver it and people and the ones who płace delivery orders. Once a person who is ordering confirms the payment, the other person who will be delivering receives a confirmation, and a real-life notification, and Marqeta issues a virtual card enabling instant payment. With Marqeta API integration in-demand providers can verify the data of the transaction: purchased amount, time of order, restaurant/shop name, etc. Modern card issuing helps on-demand services create a solid payment experience and trust in their products.
Buy Now, Pay Later
The buy Now, Pay Later option is getting very popular and lets you buy things you like without affecting your credit card history. One example of a Buy Now, Pay Later company is Klarna. Having adopted Marqeta API and modern card issuing technology they let clients visit the online shop or make in-store payments given that they could pay over time. Klarna suggests several payment options: pay in 4 payments, pay in 30 days, and monthly financing. Marqeta helps such companies seamlessly onboard new clients and enable their payments through one-time used virtual cards. When the purchase is initiated, a card is instantly created and a standard point-of-sale system accepts it. After a quick check of the transaction data, the program confirms a successful purchase, and then the other part of the financing is authorized.
Expense Management
Corporate expense management has never been an easy task for businesses, not to mention the duration of time for new employee banking cards being issued. Marqeta managed to disrupt this old, stodgy system which historically has been a pain point for businesses. Marqeta not only offers virtual cards that onboard employees immediately and let them start spending while waiting for a physical card in the envelope but also provide a robust and flexible platform for spend control and transaction approval with several roles of access. One of Marqeta's clients is JPMorgan, which managed to add Marqeta virtual cards to employees' mobile wallets and activate them through Samsung Pay or Apple Pay. Marqeta platform provides a high level of customization and lets its customers set limits on employees' cards. For example a limit of $1500 for airlines and $300 for cafes and restaurants per month.
Financial Services and Digital Banking
Modern financial operations are expected to be digital-led and seamless. Personal banking is nowadays predominantly done online or via mobile apps. Marqeta provides financial institutions with an open API to build debit and credit cards and create unique payment experiences through unprecedented flexibility and custom controls. Thus, gig workers may be immediately paid, loans disbursed, card reward structure adjusted based on monthly spending habits, and the APR instantly lowered, etc. One of Marqeta's clients' is Branch, a challenger bank partnering with employers. Square, a mobile payment app and card reader provider is another partner, processing up to 60% of Marqeta transactions.
E-marketplaces
When we talk about modern e-marketplaces it's worth realizing that such e-marketplace empires like Expedia or Wayfair are just an interface for multiple smaller suppliers and this is where traditional payment and banking experience could be complicated. Modern card issuing helps to make payment transfers through one-time virtual cards and seller cards, depending on the size of the e-marketplace platform. Smaller places benefit from seller cards issued by Marqeta which are available within seconds. Bigger marketplaces operating online and through point-of-sale systems fuel customers' payment transactions through virtual cards enabling instant payment. Also, Marqeta injects metadata into payment transactions which help marketplaces to reconcile them with order numbers and suppliers.
Any questions? Drop us a line.
Hiring Developers for Marqeta Integration
Though Marqeta's open API helps to connect financial solutions to the global payment systems through their pre-built cloud platform it needs a skilled team for the required adjustments and integrations. Moreover, Marqeta never comes alone, it acts as a middleman provider among other middlemen, and based on the needs of your business you might need more than Marqeta API integration only. Let's focus on who could be the best match for your company in terms of Marqeta integration.
Itexus
Itexus is a well-established fintech software development company delivering to its customers best-in-class payment solutions, B2B transaction platforms, and digital wallets as well as providing the required integrations and the deployment of these solutions to the cloud infrastructure. The company is endorsed for robust development, flexibility, and compliance with industry standards as well as high safety levels, cybersecurity, and users' sensitive data protection. Itexus advocates for a customer-centric approach and provides the best-in-class specialists for your projects, who could provide all-inclusive Marqeta integration consulting. Any idea brought to the company is wrapped and delivered to the potential customer in the form of an MVP and a detailed explanation of how to bring your product to the markets faster and more cost-efficiently.
Diceus
Diceus is a fintech software development company that specializes in the development of feature-rich, scalable, and secure solutions for financial and non-financial institutions of all sizes. The company is known for the delivery of successful and engaging customer experiences. Also, they put extra attention to software security, ensuring the application of encryption and cryptography in addition to various fraud prevention mechanisms. Diceus is particularly praised for its strong UI/UX testing team and its high standard of quality assurance.
Apadmi
Apadmi is a full-service fintech agency committed to the production of digital solutions which are capable of enriching end-users financial experience. The company promotes a transparent and communicative approach to its customers throughout the whole cycle of product development. Its development team is highly skilled in modern technologies including AI, crypto encryption, serverless architecture, and native cybersecurity. Apadmi offers their customers reasonable payment solution development costs and walks together with the customer through all development stages: starting from ideation and finishing with the product launch.
Summary
There is no doubt that modern card issuing platforms are extremely valuable assets for the digital finance sector. Based on the recent study from Juniper Research, a payment market expert, the annual number of cards issued digitally will surpass 1.3 billion by 2027, which reflects a strong interest in the new way customers access and replace payment cards. If you need Marqeta for banking or Marqeta integration consultation, because this modern card issuing platform comes along with a bunch of other payment infrastructure key players, you need to partner with a skilled fintech development agency to make sure that the Marqeta integration into your production infrastructure is completely frictionless.
If you have an idea for a project, want to test our Marqeta developers' skills, or discuss any other fintech software integration, let us know.
By Itexus Team