In the fast-paced digital world, a well-designed website can make all the difference. With so many financial institutions competing for customers' attention, a memorable, visually appealing, and easy-to-navigate website is crucial. A great financial website attracts potential customers and establishes trust and credibility with existing ones.
This article explores best practices for creating a successful financial website design. From the user interface to compliance and security, we will cover all the essential elements that make a financial website fulfill its purpose and stand out from the competition. We'll also feature some of the industry's top design agencies with a proven track record of creating exceptional financial websites.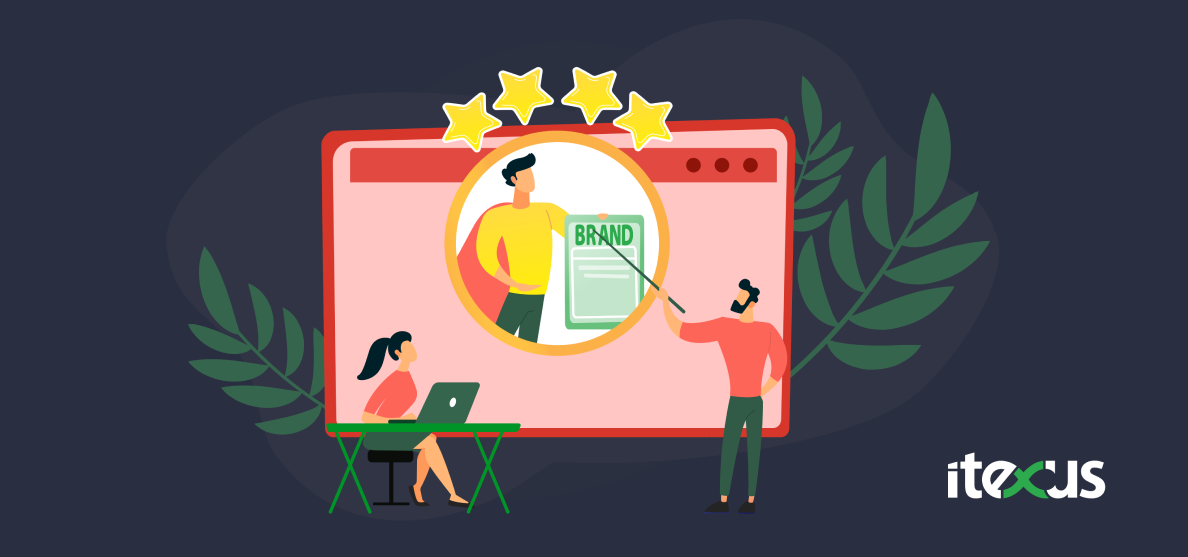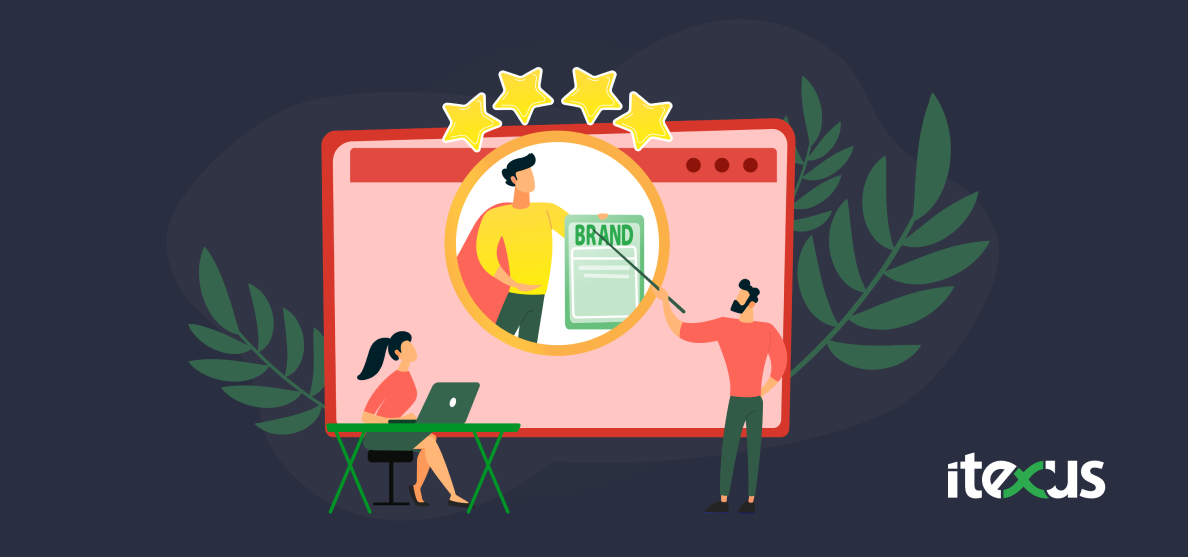 Financial Website Design Best Practices
Whether you are a financial institution looking to revamp your website or a designer seeking inspiration, this article is the ultimate guide to web design for financial services. Let's start with the time-tested best practices for designing websites for the financial industry.
🧩 User Interface
Regarding financial website design, the user interface (UI) is the cornerstone of a successful online presence. A well-designed UI can greatly enhance the user experience, making it effortless for visitors to navigate and find the information they need. Here are some best practices for creating a stunning and effective UI.
• Simplicity
The power of simplicity is often underestimated in financial services website design, but it is a key element in creating a user-friendly interface. A cluttered or confusing appearance can be frustrating and make visitors abandon the site. By keeping the financial website design simple and straightforward, you ensure that users are more engaged and likely to stay on the page longer. What's more important, they can perform their task with no extra effort, which positively affects their experience.
• Consistency
A consistent layout and branding across all website pages create a unified experience for the user and reinforce the brand's identity. This contributes to trust and credibility with potential customers.
• White space, color, and fonts
Proper use of white space, color, and fonts can greatly enhance the website's visual perception and readability. White space helps create a clean and uncluttered layout, while a carefully chosen color palette emphasizes the brand's identity. Font choices also affect the digestibility of the information.
• Visual content
Images and graphics can be powerful tools for engaging users and communicating complex information in a simple manner. When used properly, visual content boosts user engagement. However, use these elements judiciously, as overuse can be distracting and negatively impact the user experience preventing conversions.
Moving on from theory, save the table of UI elements, their goals, best practices, and sources for further use in financial web site design.
UI Element
Goal in Financial Websites Design
Best Practice
Sources
Color Palette
Establish the brand identity and create a cohesive design.
Use a limited color palette that complements the financial institution's branding and makes a visual hierarchy.
Consider using shades of blue, green, and gray to convey trust and stability.
Color Mind and Color Hunt
Fonts
Enhance readability and establish visual hierarchy.
Use legible, web-safe fonts that complement the brand's image and create hierarchy through size, weight, and color.
Consider using serif fonts for headings and sans-serif fonts for body text.
Google Fonts, Typekit
Mockups/Wireframes
Plan and visualize website structure and content.
Create wireframes or mockups to plan the website layout and content before diving into financial website design.
Use financial website design templates and customize them to fit the institution's specific needs.
Figma, and Sketch
Navigation
Guide visitors through the website and make it easy to find information.
Use clear, concise labels for menu items and group related pages in dropdown menus or submenus.
Consider using a megamenu for large financial institutions with many products and services.
Nielsen Norman Group, UX Collective
Images/Graphics
Add visual interest and enhance user experience.
Use high-quality images and graphics relevant to the content to evoke desired emotions or actions.
Consider using images of people to create a personal connection with visitors.
Unsplash, Pexels
Forms
Collect user information and encourage conversions.
Use simple, clear forms with only essential fields and prominent call-to-action buttons.
Consider using pre-filled forms and autofill to speed up the process for returning visitors.
UX Design, HubSpot
Responsive Design
Optimize the website for various devices and screen sizes.
Use responsive financial website design to ensure the website displays correctly on desktops, tablets, and smartphones.
Consider using a mobile-first design to prioritize the user experience on smaller screens.
Google Developers and Smashing Magazine
Compliance and Security
Meet regulatory requirements and ensure user data protection
Display a privacy policy and terms of service. Adhere to industry regulations such as GDPR and PCI DSS.
Use HTTPS and SSL certificates to encrypt user data.
TrustArc, GDPR.eu
These are just a few examples of UI elements and best practices for financial website design. There are many other elements and practices to consider, but this table can be a starting point for designers looking to create a successful and user-friendly financial website.
🧩 Features
A winning website design financial is more than just an online presence. It's a tool that can help financial institutions build strong relationships with their customers and positively impact their bottom line. However, the website must be functional and easy to use to achieve this.
One of the essential elements of website functionality is user-friendly, intuitive navigation. Visitors should be able to easily find the information they need without feeling overwhelmed or confused by complex menus and options. A well-designed navigation system helps create a seamless and enjoyable user experience, increasing engagement and conversion rates.
Another critical aspect of functionality is accessibility and responsiveness. In today's digital age, people increasingly access websites on their mobile devices. Therefore, financial websites must be optimized for smartphones and tablets and compatible with different screen sizes. By making the website accessible from anywhere and on any device, institutions can ensure that their customers have a positive experience, regardless of how they prefer to interact with the resource.
🧩 Content
Creating compelling and engaging content helps convey the brand message clearly, as well as to establish the credibility and authority of the brand. Content also plays a critical role in attracting and retaining customers. Here are some content essentials to consider.
• Language
Using clear and concise language engages visitors and conveys complex information in a simple and digestible manner. The language should be easy to understand, and any technical terms should be explained simply. Your tone of voice in financial services web design should also reflect the brand's personality, whether it's serious and professional or friendly and approachable. Needless to say, that tone of voice depends entirely on your target audience.
• SEO strategy
By optimizing content for keywords and phrases that potential customers are searching for, financial institutions can increase their visibility in search engine results pages (SERPs) and attract more website traffic. This, in turn, can lead to increased conversion rates proving excellent web design financial services. To maximize the benefits of SEO, it is important to work with an experienced SEO agency in Austin or any other location. An SEO agency can provide specialized knowledge and expertise in optimizing website content, conducting keyword research, and implementing effective SEO techniques tailored to the financial services industry.
• Smart linking
Linking to relevant pages is an excellent way to keep visitors engaged and exploring the website. By linking to related content, financial institutions can provide visitors with a more comprehensive understanding of their products and services and establish themselves as an authority in their industry. It also positively affects the average duration session – the higher this metric is, the more chances search engines will consider your content as relevant and show it to people more often.
🧩 Conversion path
A financial website aims to drive conversions, whether signing up for a newsletter, filling out a contact form, or purchasing. To achieve this, creating a clear and compelling conversion path is a way to guide visitors toward taking action to boost financial services web site design.
• Lead forms
Registration forms, contact forms, or lead generation forms are an integral part of any conversion path. They help collect valuable customer information, such as email addresses or phone numbers, which can be used to nurture leads, build relationships, or gain some actionable insights about your audience. Making these forms easy to find and fill out will maximize conversion rates.
• Call-to-action buttons
Clear and compelling call-to-action (CTA) buttons guide visitors toward taking action. These buttons should be prominent, easy to find, and use persuasive language to encourage visitors to take the desired action. Using contrasting colors to make the CTA buttons stand out and draw attention is always a good idea.
🧩 Compliance and security
Compliance and security are among the primary considerations when designing a website in the financial industry. Customers need to know for sure that their personal and financial information is secure and that the institution is adhering to industry regulations.
• Privacy policy and terms of service
A comprehensive privacy policy and terms of service protect both the institution and the customer. These policies should clearly outline how the institution collects, uses, and protects customer data. Make sure these documents are readable and accessible to visitors. Besides, allow customers to opt out of data collection or request that their data be deleted.
• Adherence to industry regulations
The financial industry is highly regulated, and institutions must adhere to industry-specific rules and guidelines. This includes compliance with data protection regulations such as GDPR or CCPA and adherence to financial industry regulations such as FINRA or SEC. Keep it in mind when designing your site.
• Disclosure of important information
Customers need to know they can trust the financial institution they are working with. Therefore, disclosing important information, such as the institution's history, financial standing, and customer feedback, is inevitable. Disclose any potential risks associated with financial products or services and applicable fees or charges.
Top Designers to Hire
If you're looking for a top-notch designer to hire for your next financial website project, look no further! In this list, we've compiled a list of some of the reputable agencies showing the best financial services websites designs. So without further ado, let's dive into the list and see who made the cut!
Itexus is your ideal partner in developing a financially-focused website that looks great and functions even better. With a team of experienced designers specializing in finance, they are dedicated to providing customized financial solutions that meet your business's unique needs and objectives.
At Itexus, professionals understand the importance of security and compliance. That is why the company prioritizes safety in every step of the site-building process, ensuring that it is protected against cyber threats and fully compliant with relevant regulations.
Lollypop Design Studio
Lollypop Design has worked with various clients in multiple industries (e.g., finance, healthcare, education, etc,), including startups, SMBs, and large enterprises. Their focus on design innovation and attention to detail has earned them recognition as one of the leading global UI/UX design agencies.
Brolik
Talented marketers, designers, and developers work together to create custom financial solutions. With a focus on data-driven strategies, Brolik helps businesses optimize their online presence and drive measurable results. From website design and development to SEO, social media marketing, content creation, and more, Brolik has the expertise and experience to help businesses grow and thrive digitally.
AVX Digital
Whether B2B or B2C, AVX Digital emphasizes the importance of building relationships with brands and consumers to make a lasting impact on customer acquisition. Establishing a foundation of trust, dependability, and a positive reputation can increase leads and promote long-term, sustainable growth for financial institutions.
Adwivo
What sets Adwivo apart is its focus on creativity and innovation in website design financial services. They work closely with each client to create unique designs that reflect their brand identity and stand out in a crowded market. By combining design expertise with a deep understanding of each client's business goals, Adwivo helps businesses establish a strong visual presence and make a lasting impact on their audience.
Summary
Having a well-designed website is a must for any financial company. Businesses can attract and retain customers and build trust in their brands by following the best practices outlined in this article, including creating a user-friendly, easily-navigated user interface, prioritizing security and compliance, and optimizing pages for search engines.
Looking for financial website design? We'd be happy to create one for you. Contact us to learn how we can help.
By Itexus Team