Credit Scoring SaaS App for Financial Organizations
The platform allows users to evaluate solvency and reliability of the potential borrowers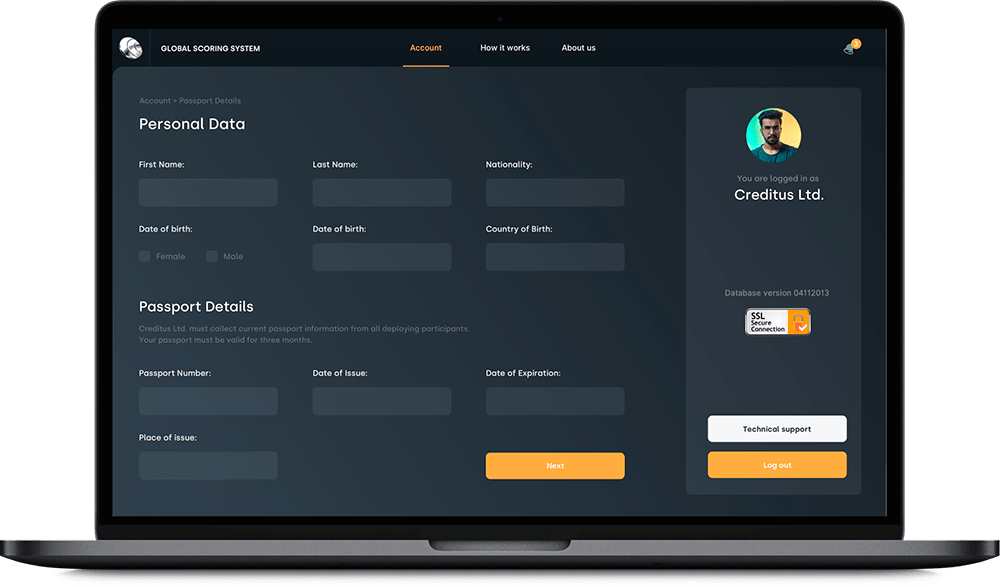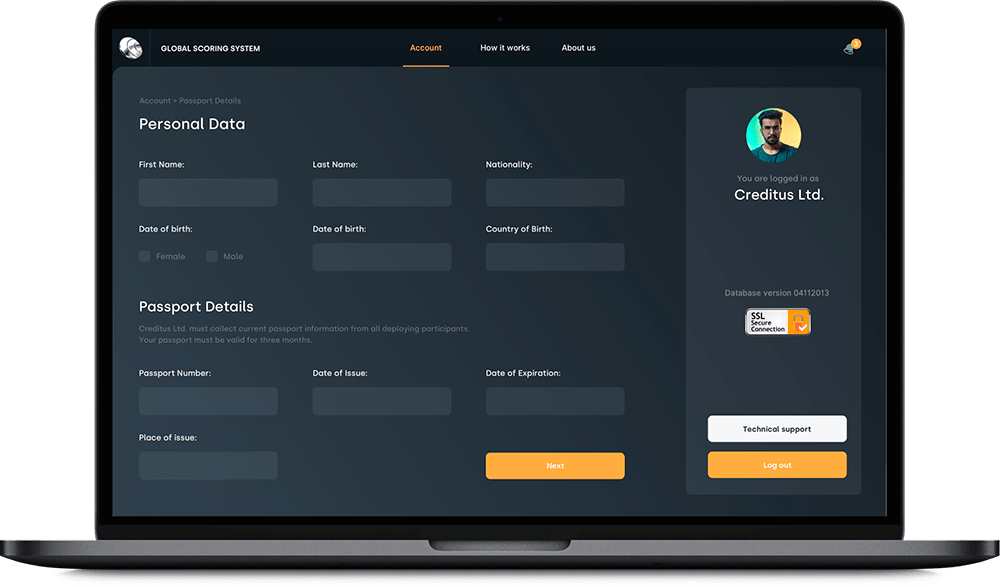 The system is a SaaS platform allowing the client to evaluate solvency and reliability of the potential borrowers using statistical methods of analysis of the historical and nontraditional data sources such as social network profiles and others.
It allows the client to upload his normalized and anonymized database of previous loans data, build mathematical models and calculate the credit score of the future potential borrowers entering their data through the system's web interface.
Engagement model
Time & Materials
Project Team
2 developers, 1 QA Engineer, 1 PhD mathematician-consultant part time
System Architecture Highlights
Statistical module providing a web services API to various clients such as a website or end client's software
Web site interacting with the statistical module through the web services
The system can be uses on a SaaS module or can be installed on customer's servers.
The statistical module can be operated through the web interface or can be integrated with customer's software.
The SaaS system is capable of handling large volumes of data and high computational load through horizontal scalability
Neural Network, Logistic Regression and Decision tree mathematical algorithms or credit scoring are implemented
How it Started
The client is a startup company that is providing credit scoring services using non-traditional data sources to various financial organizations, Banks and Micro financial institutions in the first place. The client contacted Itexus looking for a financial technology partner to implement the core product and become a local services partner to them.
Development Work
Key aspects of the development process:
Short two-week iterations and deliveries of product increment versions at the end of each iteration
Continuous integration, nightly builds, automatic execution of unit and integration tests
Regular code tests by the architect and automatic code analysis using Sonar (http://www.sonarqube.org/)
Algorithmic Intraday Stock Trading System – Stock Trading Bot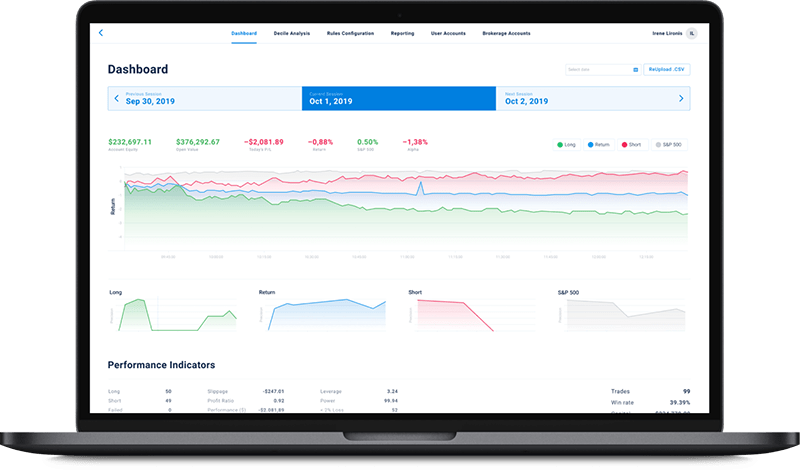 Algorithmic Intraday Stock Trading System – Stock Trading Bot
Machine learning can automatically create and refresh an algorithm for solving a complex problem based on a large volume of data. It's not necessary to search for business-important patterns. Instead, a team of qualified professionals should prepare the right data set for training and automate the entire data processing and application process. But at the same time, it is very important to ensure the quality of data and continuous quality control of algorithms.
App for Getting Instant Loans / Online Lending Platform for Small Businesses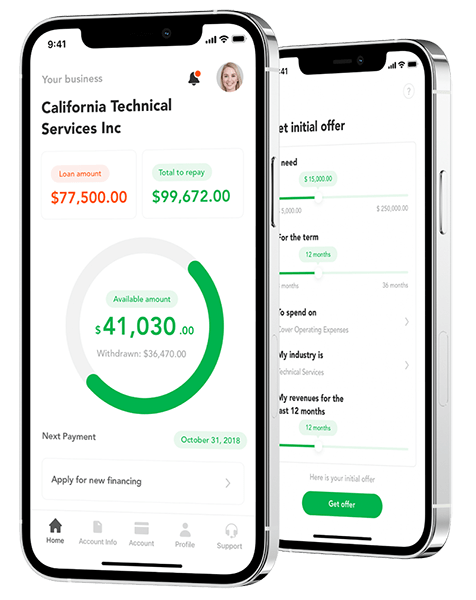 App for Getting Instant Loans / Online Lending Platform for Small Businesses
Fintech
Credit Scoring
Machine Learning
Digital lending platform with a mobile app client fully automating the loan process from origination, online loan application, KYC, credit scoring, underwriting, payments, reporting, and bad deal management. Featuring a custom AI analytics & scoring engine, virtual credit cards, and integration with major credit reporting agencies and a bank accounts aggregation platform.
Wealth Management Platform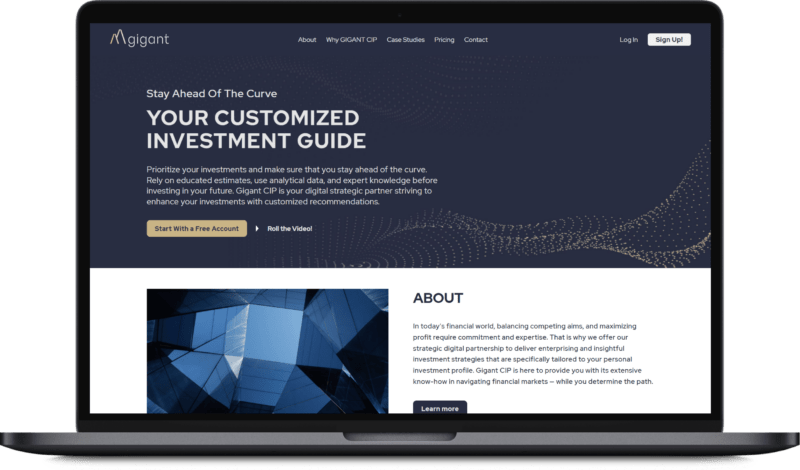 Wealth Management Platform
Wealth management platform connecting investors with a professional wealth-advisory company, allowing investors to answer a questionnaire and receive either a recommended model portfolio or a custom-tailored individual portfolio, that is further monitored, rebalanced and adjusted by a professional wealth-adviser based on the changing market conditions and client's goals.
Mobile Banking App for Migrants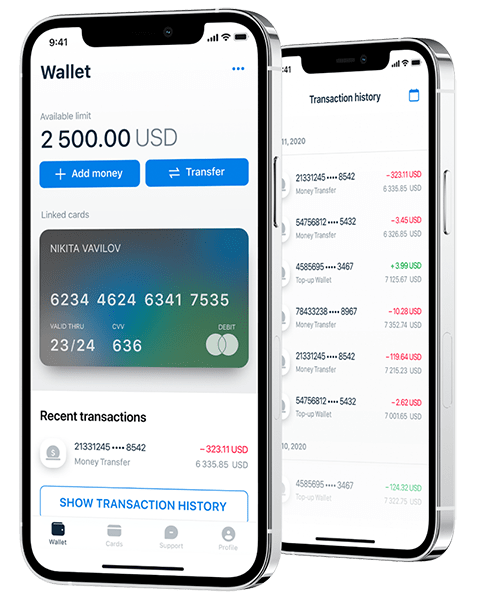 Mobile Banking App for Migrants
A mobile banking app for migrants designed to facilitate monetary transactions like financial help to families, getting paychecks early, microloans, etc.
Stock Trading Signals Platform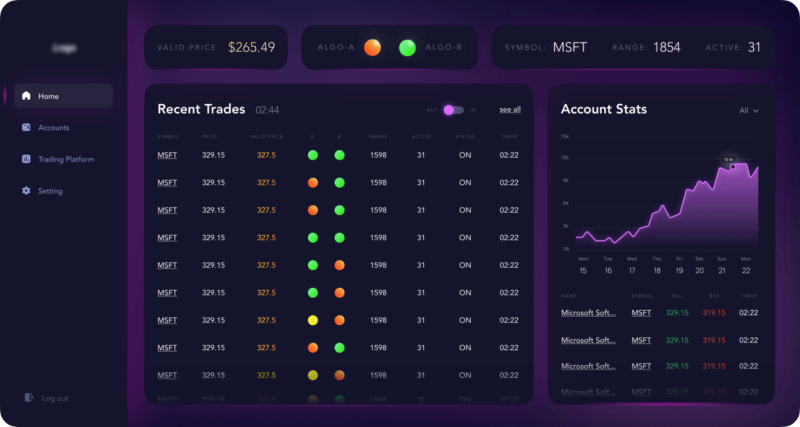 Stock Trading Signals Platform
Intelligent investment assistant that performs technical analysis for a number of stocks, automatically tracks multiple indicators on stock exchanges, and generates buy/sell and risk signals for a human trader.
Claims Management System for Evaluating Hospital Bills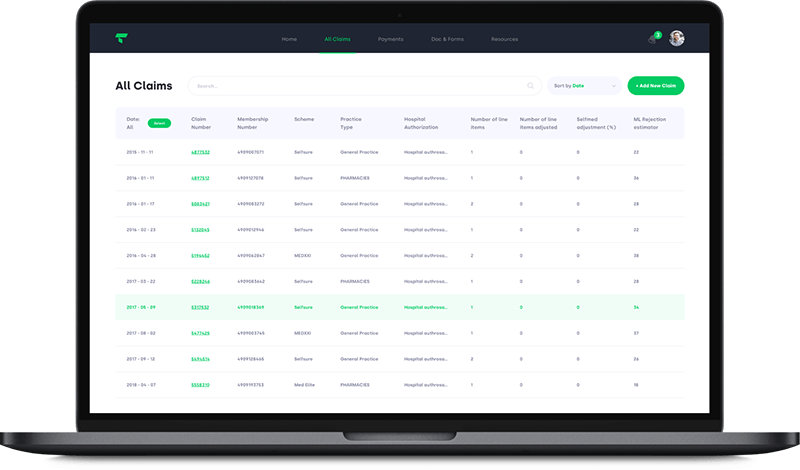 Claims Management System for Evaluating Hospital Bills
Insurance
Healthcare
Machine Learning
The healthcare claims management system is a web app that helps medical insurance auditors making a judgment on the claims issued by the medical aid providers. It reduces the costs of claims auditing process and fraudulent risks or human mistakes with the help of machine learning algorithms.
Stock Trading Bot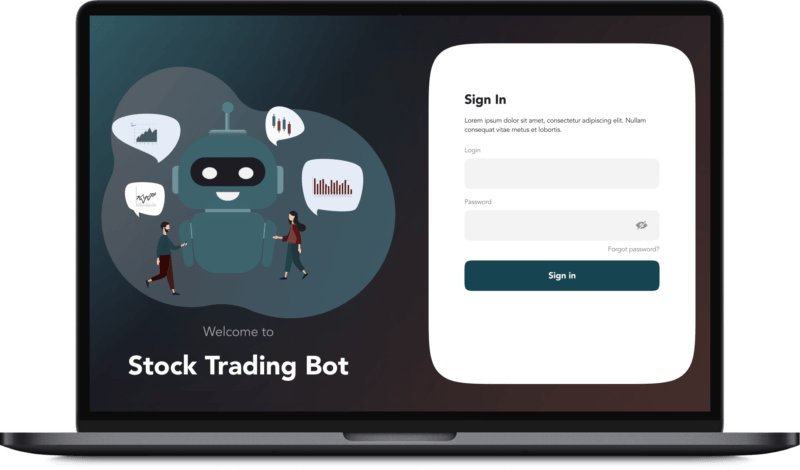 Stock Trading Bot
A cloud-based trading bot that automatically trades stocks per intraday scalping strategy following pre-configured buy and sell rules.
Contact Form
Drop us a line and we'll get back to you shortly.
For Quick Inquiries
Offices
Australia
Level 20,109 Pitt Street, Sydney, NSW, 2000
x
Something went wrong!
Try one more time!
The Itexus Team