According to Straits Research, the global IT outsourcing market was valued at $528 billion in 2021 and is expected to reach $781 billion before the decade is out. Cutting costs and streamlined access to talent are the two primary reasons that prompt businesses to outsource their IT needs. Dedicated team outsourcing is one of the most popular models, as it's directed at the strategic and integrated partnership between businesses.
In this article, we'll guide you through the dedicated team hiring process. We'll talk about when and why you may need it, how to hire remote staff and manage the team, and what mistakes to avoid.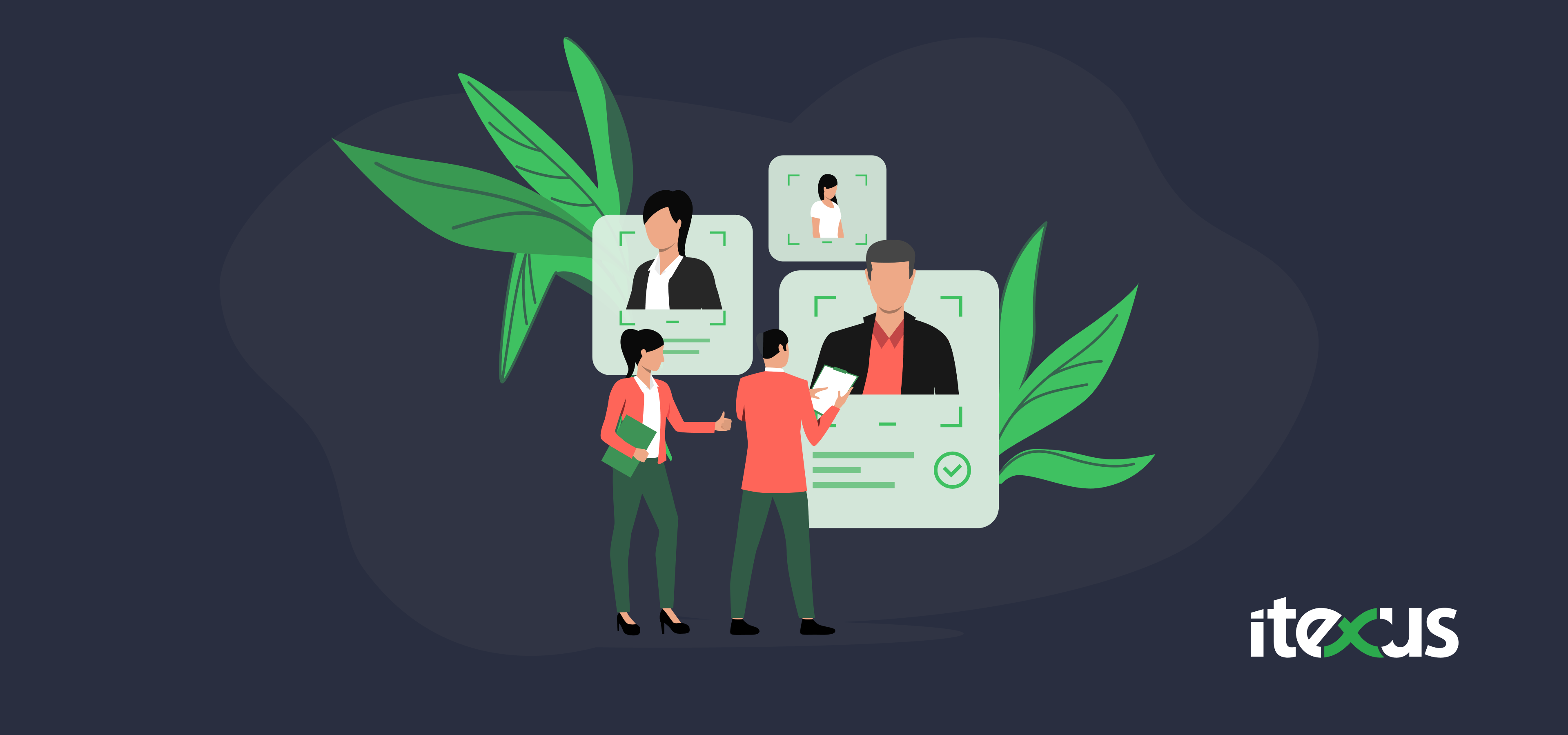 What is a Dedicated Software Development Team?
A dedicated software development team, or team augmentation, is an outsourcing model allowing you to enjoy robust software while leaving production and maintenance to a team of experts. A client company pays the outsourcing software development vendor to bring on board the dedicated development team to satisfy demands for developing web/mobile applications.
If We Could Name One Killer Advantage of a Dedicated Team Model, What Will That Be?
A dedicated development team focuses on one project. It considerably speeds up development and streamlines the result without compromising quality. Immersing in the project, the team goes deep into the intricacies of your business and gets familiar with your corporate culture, values, practices, management style, and policies. This holistic approach allows an offshore dedicated team to generate ideas that will give your business a competitive edge.
Why Do You Need a Dedicated Software Development Team?
Access to a pool of skilled resources
The technology stack capabilities of an in-house software development team are limited by the number of people that have been hired. The need for more technological capabilities raises the necessity to hire new talent. This is often easier said than done. Going through the entire recruitment process, shortlisting candidates, interviewing them, and finally having them join the team wastes valuable time that could have been spent on improving the technology stack. In general, full-time employees place more strain on the finances of your company. This can be mitigated by hiring offshore developers in place.
A dedicated development team increases the scalability of your project since you can tell the service provider what resources you need and they can immediately assign people from their extensive pool to your project.
Cost-saving
Dedicated developers are paid on the actual number of hours or days that they work on your project, this is a more cost-effective solution. If your project needs change, you can easily scale up or down with considerably less time and financial burden.
Generally, you also have a better idea of how much the resources for a particular project are going to cost you.
What's more, no equipment investment is required. If you have a special software development project, you'll need to provide your in-house team of developers with new equipment. This means a significant investment would be required even before work on the new project starts. This will not be a concern for you with a dedicated software development team, which is already fully equipped with the right software tools and hardware. Salaries, insurance, administration, and other costs are also on the vendor's side.
Increased reliability and efficiency
The outsourcing market is highly competitive. So, to retain and attract clients, dedicated team service providers have to offer efficient and reliable service. Even if you have an in-house team, hiring a dedicated development team is reasonable. First of all, you'll quickly fill the skill gap. Secondly, your in-house team will be able to work on their ongoing tasks without having to juggle them with new projects.
When Do You Need a Dedicated Software Development Team?
How to understand what projects require the assistance of a dedicated development team? There are three main reasons to go for this outsourcing model:
1. Time frames
You have no time to staff your own team.
2. Budget limitations
If you are a small business or a start-up, you can't afford to hire in-house developers.
3. Direct management
You want to get full control over the specialists you hire.
Whichever may be the case, make sure to have ready a good recruitment strategy or outsource your hiring process to hiring experts at RemotePad to find top talents that have the necessary experience and will fit your company.
Where to Find and Hire a Dedicated Software Development Team?
Location
The average hourly rate of a software developer in the USA is $150. Let's make it a benchmark for comparing other hourly rates.
• Eastern Europe
The region is famous for its professional skills and expertise, and the developers from this region are considered as the most demanded on the market.
The average hourly rate is $35 (ranging from 25 to 50 dollars).
Countries: Ukraine and Belarus (lower costs); Poland, Hungary, Bulgaria, Romania, and the Balkan countries (higher costs).
• Central, Western, and Northern Europe
Developers from these regions gained their indisputable reputation over the years. However, the huge demand for developers and the high costs of living have caused higher average rates for team augmentation services close to $50-$100 per hour.
Countries: Great Britain, France, Germany, Ireland, Czech Republic, etc.
• Asia
Sometimes dedicated development teams from the Asian region are less qualified than those from Europe. However, the average rate for this region is $25 which is the lowest in the list.
Countries: India and China.
Platforms with Companies' Ratings
The first thing that comes to mind is just Google. Yet, you might be overwhelmed with results. To narrow down your search, go through:
• B2B portals like Clutch
• Freelance platforms like Upwork
• GitHub or StackOverflow
Any questions? Drop us a line.
Steps to Follow Before Hiring a Dedicated Development Software Team
Do the Market Research
Search for the companies that have the required expertise. Pay attention to the provider's track record, whether it previously has worked with the clients in your industry, and if it has a big enough talent pool to support all of the requirements for your project.
Take a Look at the Provider's Reviews
The platforms like Clutch and GoodFirms display clients' reviews. You have to study the customers' feedback to avoid mistakes. Take into account the verified customers' feedback.
Explore the Portfolio
Every reliable vendor has to have a portfolio of previous works. You can look through the released tech products or projects they are working on at the company's website. Studying the company's portfolio, you can find projects similar to yours proving the relevance of their experience. Ask them for the details to be sure.
Protect Your Data
Sign an NDA (Non-Disclosure Agreement) before discussing the project. It covers such aspects of the development process as the procedure of data collection, transfer, and access.
What's more, software development companies should follow the EU General Data Protection Regulation (GDPR).
Check the Company's Transparency
You can manage the team with the help of a hired project manager or do it yourself. In both cases, you need to use project management tools to make the process transparent.
Utilizing project management software, you can see the progress. The most popular tools for tracking are:
Dedicated Team Onboarding Process
When the contract and NDA are signed, it's time to put into the picture the dedicated team with the help of the onboarding process:
Describe the business context
Explain your strategy, goals, target users, strengths, and weaknesses. Thus you ensure the new team will work keeping an eye on your company's goal.
Share all the necessary project documentation
Dedicated team members should have access to all the resources they will need to hit the ground running. The backlog, the technical documentation, and the code repository are the most important ones.
Organize meetings with all the people working on a project
There is less tension and rivalry when people know each other by sight. Besides, regular meetings help to ensure everyone involved in the project is on the same page.
How To Manage a Remote Software Development Dedicated Team
Here are simple tips on how to do that smoothly:
Schedule calls
Gather the team via a call or video conferencing and ask each member:
• What did you do yesterday/the previous week? What has been done so far?
• Are there any bottlenecks?
• What are the plans for tomorrow/next week?
Daily meetings keep everyone up to date.
Establish work procedures
The feedback of a product owner is what guides the remote dedicated teams. All questions have to be answered and all issues are covered if you want your product to meet your expectations.
Give feedback
The feedback of a product owner is what guides the remote dedicated teams. All questions have to be answered and all issues are covered if you want your product to meet your expectations.
Use user-friendly tools
| | |
| --- | --- |
| Task management | Kantree, Jira, Redmine, Twoodo, Wrike, Worksection, Taskworld, TeamGantt, Fusioo, Eylean Board, Trello, Avaza |
| Document collaboration | Google Drive, Bit.ai |
| Team communication | Skype, Slack, SocialChorus, UberConference, Microsoft Teams, Zoom |
What Can Go Wrong with a Dedicated Team?
Here are the main challenges you may face with team augmentation.
Finding the right team
Finding the right team members with the required skills, expertise, and experience can be challenging if you operate in a competitive market such as finance or if the required skills are in high demand.
Communication bottlenecks
There may be language barriers or different time zones. Also, the dedicated software development team may have a different work culture than the company, which can make integrating the team into the company's processes and workflows a challenge. Choose flexible international companies that can offer teams that fit you not only in terms of technical skills, but also in terms of communication and cultural aspects.
Failing to maintain a product strategy
The feeling of detachment may result in losing focus. To keep everyone in the loop, it's important for a product owner or a manager to make sure what the dedicated team is doing aligns with the product strategy. It's also advisable to implement additional quality control measures to ensure that the software developed by the dedicated team meets the company's standards and requirements.
Trouble staying agile
If you notice that your dedicated team is not adaptable enough to changing requirements, pay attention to giving detailed feedback and keep calls regular.
Overall, you should carefully consider these challenges when choosing a dedicated software development team and work closely with the team to ensure everyone is aligned with the project goals.
Summary
Apart from all the benefits that come along with hiring a dedicated software development team, there are also challenges that you will face – from finding the right team to establishing efficient collaboration processes. At Itexus, we've been delivering software solutions for our clients across numerous industries for years and know how to eliminate those challenges. We gained the experience, expertise, and flexibility which allow our specialists to fit into any team and reinforce any project.
Whether you're looking to set up a software development department or scale up your in-house team, we've got you covered:
• We have fixed rates for single developers and dedicated teams.
• Monthly transparent billing based on the logged hours.
• We sign NDA and provide easily-cancellable contracts at your convenience.
Contact us if you have the questions uncovered in this post. Our dedicated software development team is ready for a quick start.
By Itexus Team