Digital onboarding is an important component of a bank's digital strategy, as it helps to enhance customer acquisition, reduce costs, and improve the customer experience. Its primary goal is to onboard customers remotely through digital channels without the need for face-to-face interactions. Today, the feature is no more a fancy add-on but a necessity for most customers – in the post-pandemic reality, they expect a 100% digital experience and tend to abandon the application once a bank offers to proceed offline.
Few modern banks offer a fully-remote onboarding due to security concerns and hesitance towards new approaches to treat sensitive data. However, the audience is ready for advancement. Signicat's survey shows the willingness of the prevailing generations to operate with their digital identities across services, devices, and countries. More than 40% of consumers expect their biometrical data, such as fingerprints, to be widely used in ten years' perspective.
A steady demand for digital onboarding is just one of the reasons to have it perfectly set up. Keep reading to learn why banks benefit from offering digital onboarding and how to build in and set up the process successfully.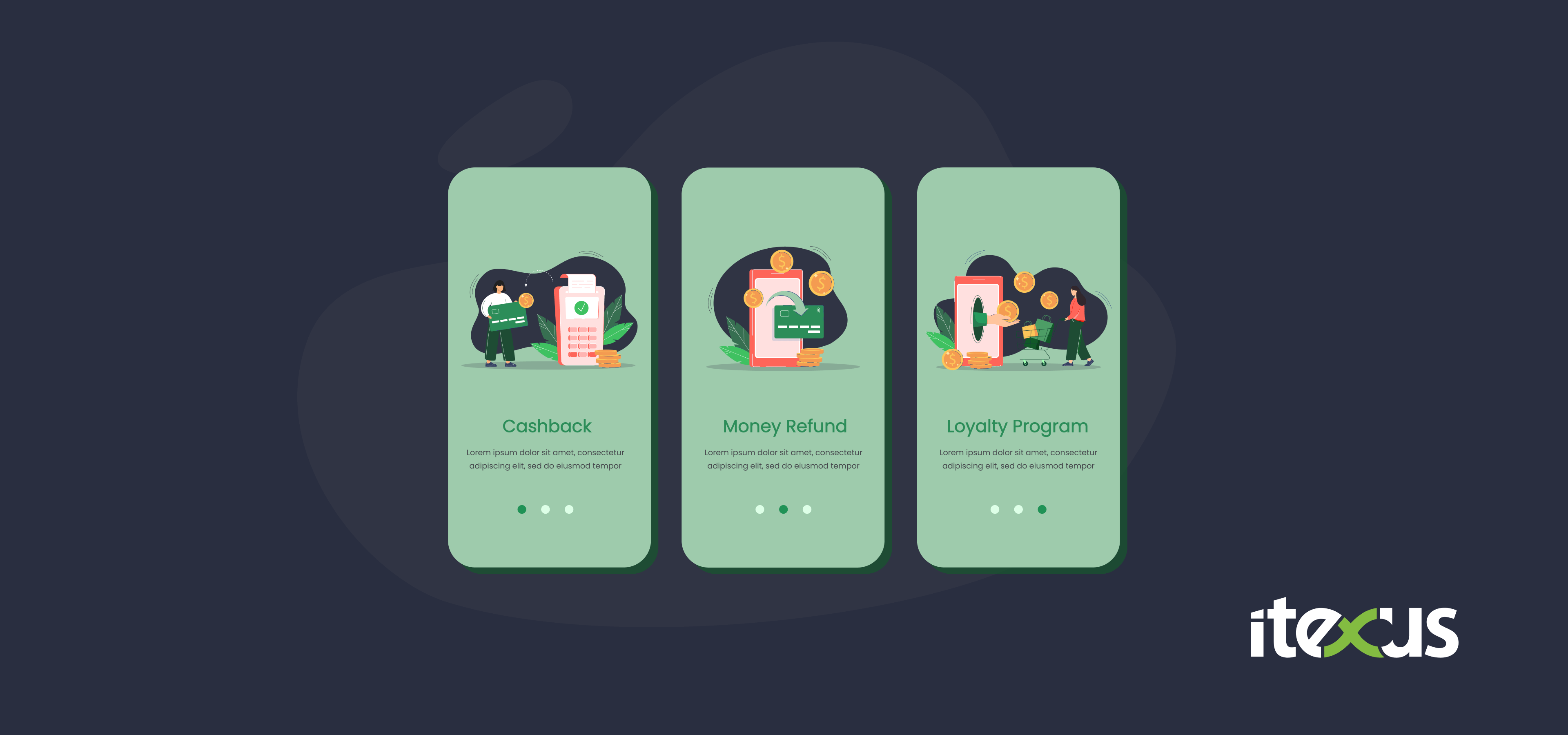 Benefits of Digital Onboarding for Banks
Digitalization is a new norm for all industries. Once an urgent and messy must, it has proved cost-effective and innovative. Many banks across the globe close their branches after major automation efforts and re-direct valuable resources to more creative activities.
Based on the automation of the behind-the-scene bureaucracy, digital onboarding for financial services brings the following benefits:
• Tangible savings time- and money-wise;
• Better customer experience;
• Improved operation efficiency;
• Enhanced security;
• Compliance with regulatory requirements.
Contrary to common beliefs, digital processes are secure. Digitized data is less likely to suffer from physical damage or human errors, typical for the traditional offline process. Even more, cybersecurity measures at many levels protect the customer- and bank-side data to minimize the risk of leaks or malicious data use.
From a business perspective, when going fully digital, banks reduce their onboarding costs on average by $120 per acquired customer, according to Oliver Wyman. Leaving mundane tasks aside, employees report better job satisfaction, while customers fulfill their expectations for the one-click application and stay with a bank for the longer term.
So, what does it take to implement flawless digital customer onboarding in banking?
6 Steps to Building in a Digital Onboarding Process
Implementing digital onboarding may sound sophisticated. However, it only requires an experienced team and a thorough process establishment like any other change. Follow these six steps to successfully integrate digital onboarding into the existing bank's infrastructure.
Conduct a needs assessment
The latest industry reports and internal customer research are excellent sources of inspiration. Following the needs assessment procedure, the correct conclusions will help build the most appealing user interface and minimize onboarding abandonment rates. You will likely develop the draft or final design of the future digital onboarding flow at this stage.
Most common needs assessment methods encounter:
• Surveys of the target audience. It is critical to segment the audience by demographics since Gen-Z makes up to 30% of the audience and leads the trends in demand. Another well-proven approach is jobs-to-be-done – it allows you to segment the audience based on the tasks they need to complete with the help of your solution.
• Expert consulting. Software development teams specialized in fintech apps are the primary source of the best-practice implementation of digital customer onboarding.
• Direct requests from the target audience. Customer feedback is the greatest source of inspiration. They frequently leave valuable hints in online chats, forums, and phone calls. Hence, make sure support logs are carefully recorded and stored and analyze the content of communication channels to understand what customers need.
• Focus groups. Like surveys, focus groups need to include the right audience that makes final decisions in purchasing a product or service.
• Market reports. Agencies that explore digital are the most relevant sources of recent statistics up to the feature level.
• Observation. Picking several competitor apps offering digital onboarding and observing how users go through it will show the pitfalls to consider before implementation.
Set goals and success metrics
Setting up both business and app goals is a good idea. Success metrics for assessing the onboarding implementation success may look like this:
• New account applications and activations;
• Transactions and revenues by channel (digital vs. offline);
• Return on investment;
• Customer retention rate;
• Net promoter score.
These metrics show how digital onboarding in banking affects customer success and overall business performance. Tracking and comparing metrics before and after digital automated onboarding implementation is critical.
Web and mobile analytics, in turn, will keep you aware of the user experience, engagement, and app performance. App performance metrics may include launch and load times, error rates, or cross-device performance. Usually, support teams have extensive standardized checklists to track these.
On the other hand, user experience and engagement metrics are unique and eloquent about newly-implemented digital onboarding. It is vital to assess a new version of the flow with the following:
• Online banking logins;
• Login frequency (daily, weekly, and monthly);
• Average session duration;
• Digital onboarding abandonment rate;
• Time to purchase;
• Average revenue per user.
Identify technology solutions
Once mockups are ready, it is time to pick relevant, modern, and optimal technological solutions. While the general stack (frontend and backend) needs to be compatible with the existing system and is highly individual, any onboarding process requires a decent level of user-centricity. Users should not leave the screen to perform any actions outside the flow.
Even the most straightforward onboarding flow encounters many backstage processes, such as e-signature, customer verification, legal compliance check, fake document recognition, and more. You may opt for a fully-custom development or pick an off-the-shelf digital onboarding solution for banks available for integration into any system.
The customer onboarding platforms stay compliant with the dynamic regulatory changes, offer essential connections to the data sources for verification, and provide AI-driven intelligent digital onboarding.
The most common digital onboarding software features include the following:
• Government ID verification;
• Biometric-based authentication;
• Fraud prevention (VPN usage or fake document detection);
• Real-time data extraction;
• E-signature and document management;
• Credit score evaluation.
Implement and test the onboarding process
Making onboarding digital with the right team is key. The teams with substantial fintech expertise typically lead the process from planning to support and optimization. They will find an optimal individual solution and set up success metrics monitoring described above.
Since such teams usually offer business analysts, designers, developers, and project leads, they care about both technical and business performance.
Provide training and support
Even though digital transformation relieves mundane paperwork for employees, any change needs management. Responsible employees must know the new configurations to provide relevant onboarding for products and services.
Training and constant support through the change will prevent employee turnover and help them adapt and reach job satisfaction. With digital onboarding financial services, managers can conduct a quick risk assessment, assign documents needed for the product or service activation, approve or decline received documents, and easily and securely access customer data anytime.
Continuously evaluate and optimize the process
Unfortunately, thorough planning is not a magic pill for successful digital onboarding. Poor implementation leads to the reverse effect. On average, customers report three main reasons why they abandon digital onboarding:
• Complicated and confusing user experience;
• Too long application flow (more than 20 minutes);
• Being required to bring documents to the branch.
The latter is the reason why customers decide to quit onboarding instantly and switch to banks that offer more convenient options. Tracking success metrics regarding customer satisfaction will help solve all the issues mentioned.
Any questions? Drop us a line.
Key Features of a Successful Digital Onboarding Process
Poor onboarding leads to customer frustration and abandonment, increased operational costs, compliance and security risks, and reputation damage. Learn what features make up a successful digital onboarding.
Customer-centric approach & simplicity
Historically, customers dictate the direction of the business. We may think about many digitalization-driven trends, but simplicity is by far the most noticeable. It is unnecessary to build screaming designs and vivid branding when it comes to finances. What banking apps need to do is help users perform operations smoothly. Time-saving is the priority of today's users, and cumbersome apps will not survive.
Clear and concise user interface
Distractions-free user interface keeps customers goal-oriented. The primary goal of any app is the final conversion or purchase (product/service activation). Any extra elements will only postpone the event.
Robust security
Banking apps must opt for solutions, ensuring all security measures are in place. They include two- or multi-factor authentication, biometrics authentication, audit trail, secure infrastructure and processes, unexpected activity alerts, and more. The same rigor should apply to employee-facing apps, since most banks will supply staff with multiple software solutions, and so user access reviews (UAR) are useful in ensuring security. Following UAR best practices is a must in this context.
Personalization
Consolidation of processes is a way to personalize onboarding. However, more features are available that make customers feel their bank knows precisely what they need. Segmentation is the right option in this case. Banking apps may offer pre-configured onboarding paths by asking to pick the purpose of ordering a product or service.
Another great feature is dynamically generated text based on what users have stated so far. It shows that the app keeps up with the user's context.
Summary
Banks need to make their onboarding digital to stay competitive. Tech generations expect a time-efficient service, and many banks already bring it to the table. It is now the right time to plan digital client onboarding for the whole product and service range.
If you need help figuring out where to start and how to plan digital onboarding integration into the existing infrastructure, feel free to contact us for a comprehensive consultation!
By Itexus Team