Accounting Platform with Crypto Assets
Itexus has developed a web platform that simplifies payments and accounting for global businesses that operate with crypto assets.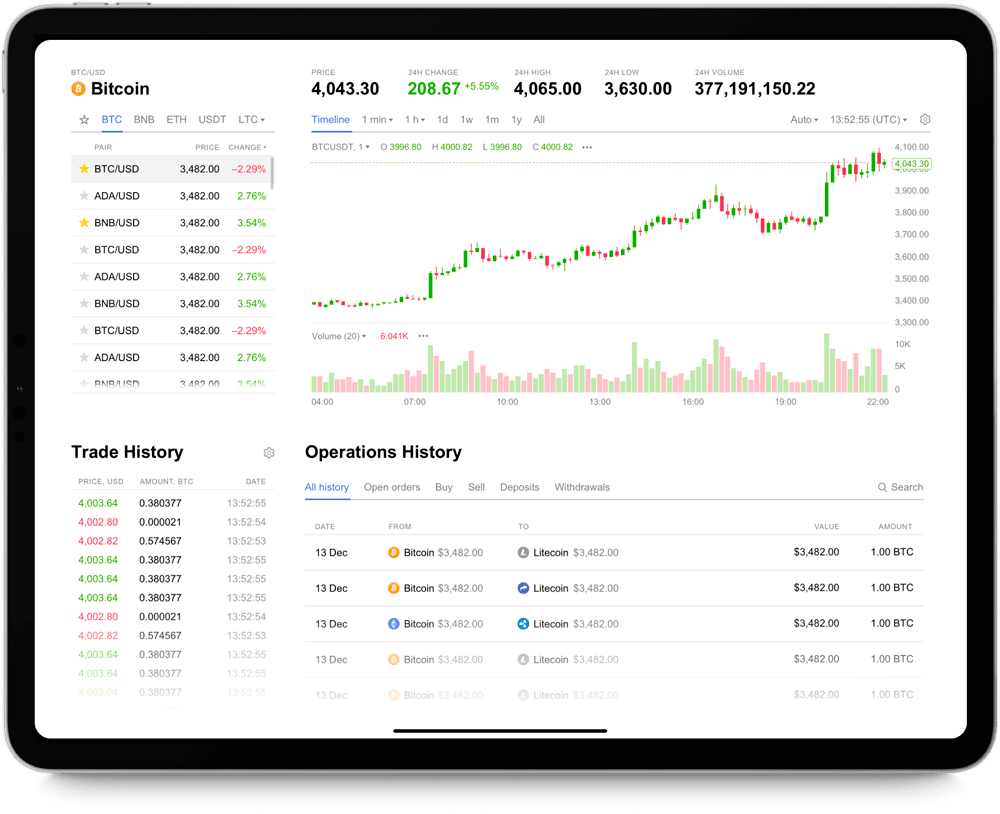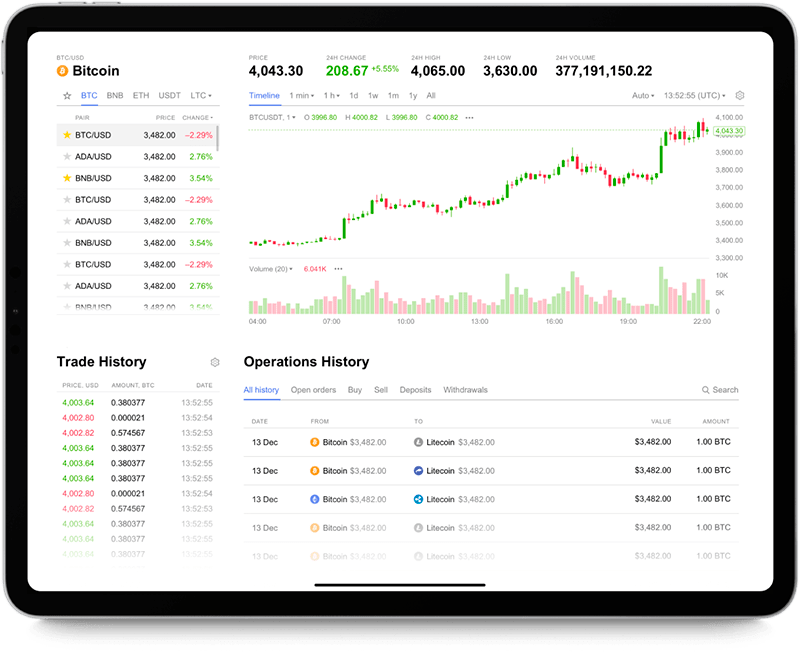 A full-fledged crypto accounting software platform, which retrieves data from exchanges, wallets, and other cryptocurrency platforms, computes the profits, losses, and income from a user's investing activity, calculates gains and losses, and generates the necessary tax reports.
Engagement model
Time & Materials
Effort and Duration
October 2019 – January 2020
Solution
Crypto accounting software
Project Team
1 Project Manager, 1 Business Analyst, 2 Backend developers, 1 DevOps, 1 Tech Lead
Project's Background
Given various scenarios for a crypto asset ownership change (buying/selling, trading/exchanging, mining, and so on) and different types of tax liability for each, it is not always clear what taxes are to be paid and how to calculate it. However, every single sale of a bitcoin or any other cryptocurrency – whether it was for crypto or for dollars – needs to be reported to the IRS. The Internal Revenue Service has published a draft 1040 tax form, where the very first question reads: "At any time during 2020, did you receive, sell, send, exchange, or otherwise acquire any financial interest in any virtual currency?"
Our customer is a US-based Fintech company which sees its mission in providing their clients who use multiple payment methods (crypto payments, credit cards, ACH, and wire transfers) with a robust tool to calculate their cost basis with no extra effort.
To make the platform calculate crypto taxes correctly, our client needed a service that would retrieve a user's crypto transactions from the crypto data providers: wallets (BTC,ETH), exchanges (Coinbase, Binance, Bitfinex), and payment processors (BitPay, GloBee, CoinPayment), categorize the incoming digital assets, calculate cost basis and gain/loss for each asset balance reducing transaction, and store the calculated output in the customer's database for reporting.
Building such an integrated web service requires deep knowledge of crypto assets and crypto basis accounting methods. Moreover, as work on the project was in full swing, the client needed a tech partner with proven development expertise and excellent project management practice. Impressed by Itexus portfolio of global projects in FinTech and digital asset management, the customer engaged our team into the project.
Functionality Overview
The Itexus team of a backend developer, a DevOps engineer, a project manager, and a Fintech business analyst covered the full range of the backend service development, from programming algorithms to testing and further enhancement.
Our Fintech software company developed a Python-based script relying on the following business logic:
The service receives a request from the platform to calculate the cost basis for every transaction reducing a crypto asset balance owned by a specific user and the resulting gain or loss.
It connects to the platform's Firestore database to retrieve all of the user's crypto transactions and transaction metadata (including spot price and classification).
The service applies custom smart matching algorithms, developed and implemented by our team, that group the crypto transactions by asset (BTC, ETH, etc).
For each asset, the tool performs the following steps:

Determines the cost basis for each outgoing transaction using the FIFO (First in First Out) calculation method, which remains a default standard in the USA. That is, the first assets that have been purchased will be the first assets that will be disposed of.
Determines the gain/loss for each outgoing transaction. This is done by subtracting the cost basis from the selling price.
Determines whether the gain/loss is long term or short term. Long-term capital gains tax rate varies between 0% and 20% (plus additional state taxes), while short term gains are taxed at a maximum ordinary income tax rate.

The framework stores its calculation output in the Firestore database where the spot price data and other metadata is kept.
Once the work on designing the service callable through a Google function was finished, our team passed it to the client's frontend development team who integrated the service into the platform's architecture. Now the tool uses the information generated by the framework to display tax calculation data and sync it with the user's accounting system.
Results & Future Plans
Our specialists have managed to add extra value to the client's accounting software by implementing crypto asset classification into different categories and smart calculation of income taxation.
The platform has been successfully launched, and now is showing a great potential as an ultimate platform that simplifies payments and accounting for global businesses. The platform is still growing and now it's even more than just a crypto accounting tool, but it's invoicing, payment and accounting software in one that helps businesses get paid faster and more transparently, with dramatically lower fees.
One-Page Website for a Wealth Management Platform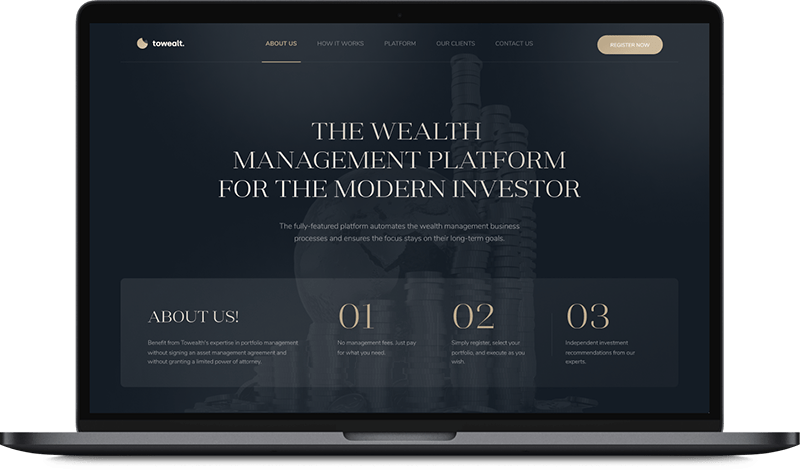 One-Page Website for a Wealth Management Platform
Fintech
Website development
One-page website designed to build brand awareness and attract a loyal audience before the platform release.
App for Paying Student Loans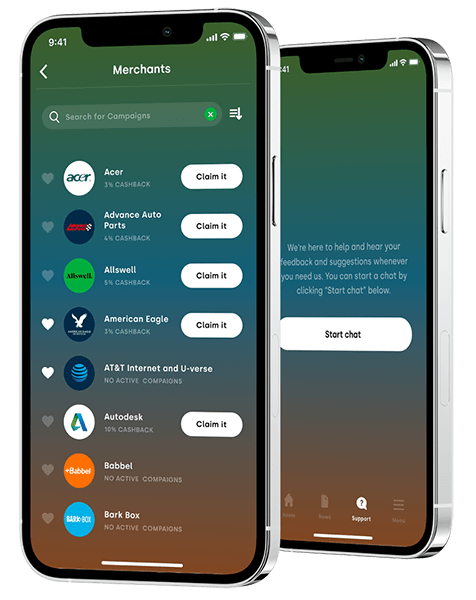 App for Paying Student Loans
The app allows students to claim special deals from merchants and use cashback from their spending to pay their student loans. The app also allows transferring the cashback money to other fellow students to help them later in reaching their financial goals.
Mobile Bank Transfer App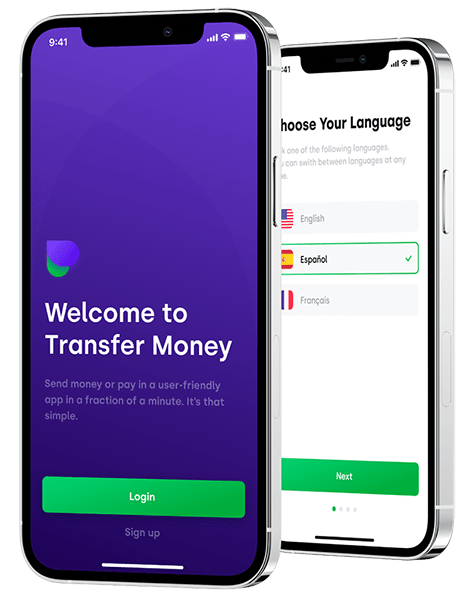 Mobile Bank Transfer App
Mobile app-to-bank transfer solution enabling its users to send money from US-issued bank cards to Nigerian bank accounts when money debited from senders' cards instantly enters bank accounts in Nigeria. The app also allows paying bills internationally.
Credit Scoring SaaS App for Financial Organizations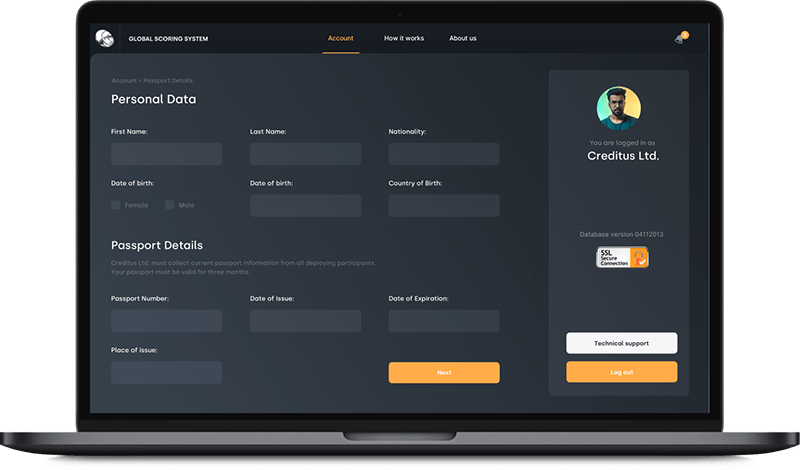 Credit Scoring SaaS App for Financial Organizations
Fintech
Credit Scoring
Machine Learning
The system is a SaaS platform allowing the client to evaluate solvency and reliability of the potential borrowers using statistical methods of analysis of the historical and nontraditional data sources such as social network profiles and others. It allows the client to upload his normalized and anonymized database of previous loans data, build mathematical models and calculate the credit score of the future potential borrowers entering their data through the system's web interface.
Design for Mobile Banking App for Migrants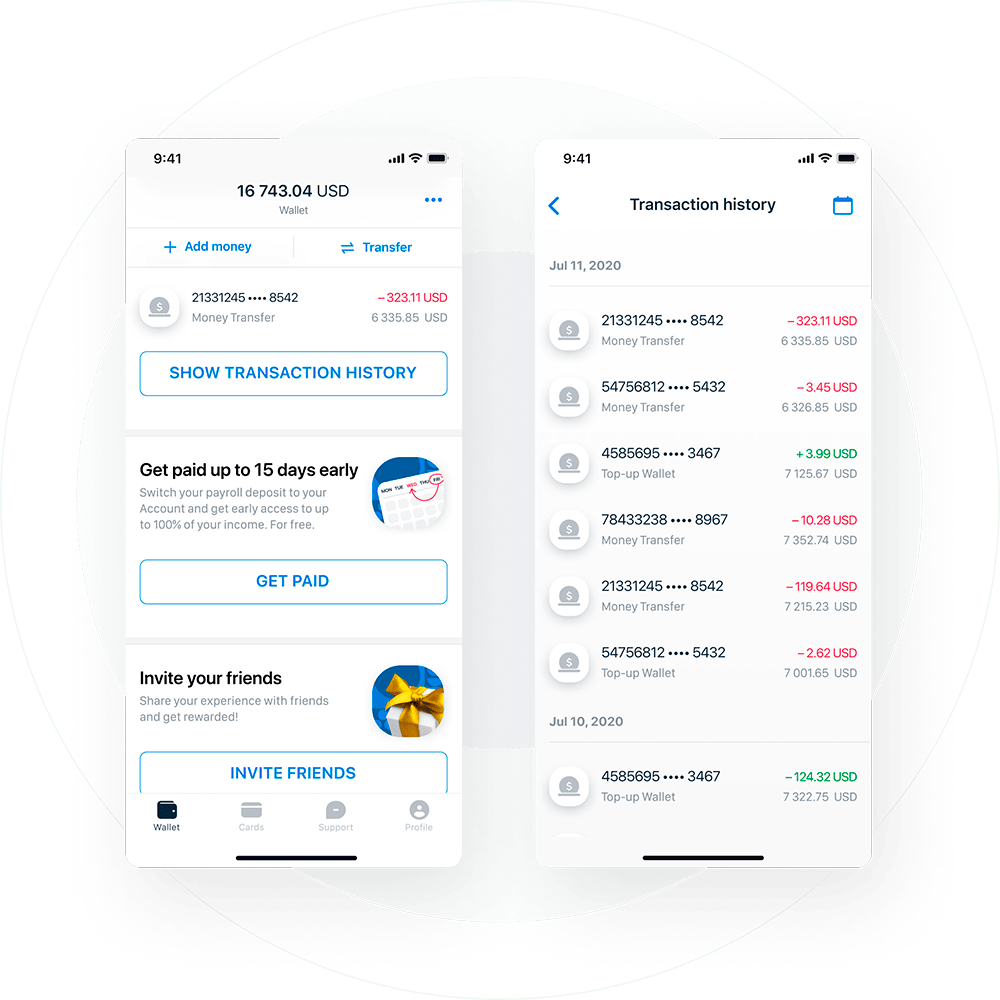 Design for Mobile Banking App for Migrants
Itexus was assigned to craft a neobank solution intended to serve the needs of a certain US banks' audience segment – migrants. The app was expected to facilitate monetary transactions like financial help to families, getting paychecks early, microloans, etc.
Developing a fintech solution implies addressing certain design challenges owing to the industry specifics. In this case study, we cover the design phase of the solution development.
Wealth Management Platform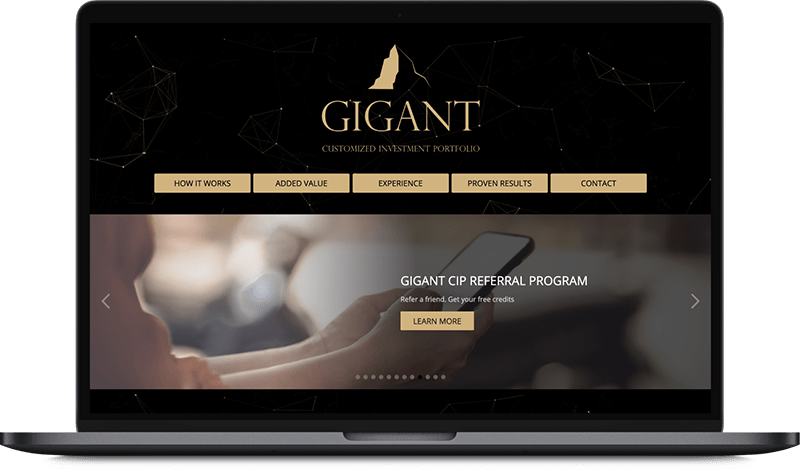 Wealth Management Platform
Wealth management platform connecting investors with a professional wealth-advisory company, allowing investors to answer a questionnaire and receive either a recommended model portfolio or a custom-tailored individual portfolio, that is further monitored, rebalanced and adjusted by a professional wealth-adviser based on the changing market conditions and client's goals.
Money Saving and Personal Finance Assistant App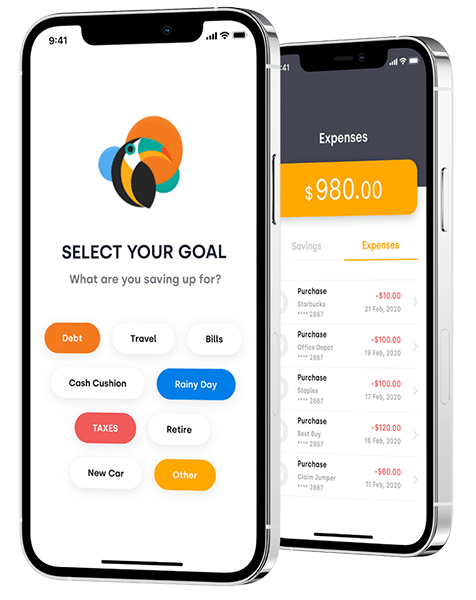 Money Saving and Personal Finance Assistant App
A money saving app that enables users to track spendings and monitor balances of linked credit cards and bank accounts, plan their finances, and automatically transfer money to savings or brokerage accounts. The app helps develop healthy financial habits with gamification features and supports viral marketing with social functionality.
Contact Form
Drop us a line and we'll get back to you shortly.
For Quick Inquiries
Offices
Australia
Level 20,109 Pitt Street, Sydney, NSW, 2000
Belarus
20a Internacionalnaya Street Minsk 220037
x
Something went wrong!
Try one more time!
The Itexus Team