App for Paying Student Loans
The app allows students to claim special deals from merchants and use cashback from their spending to pay their student loans.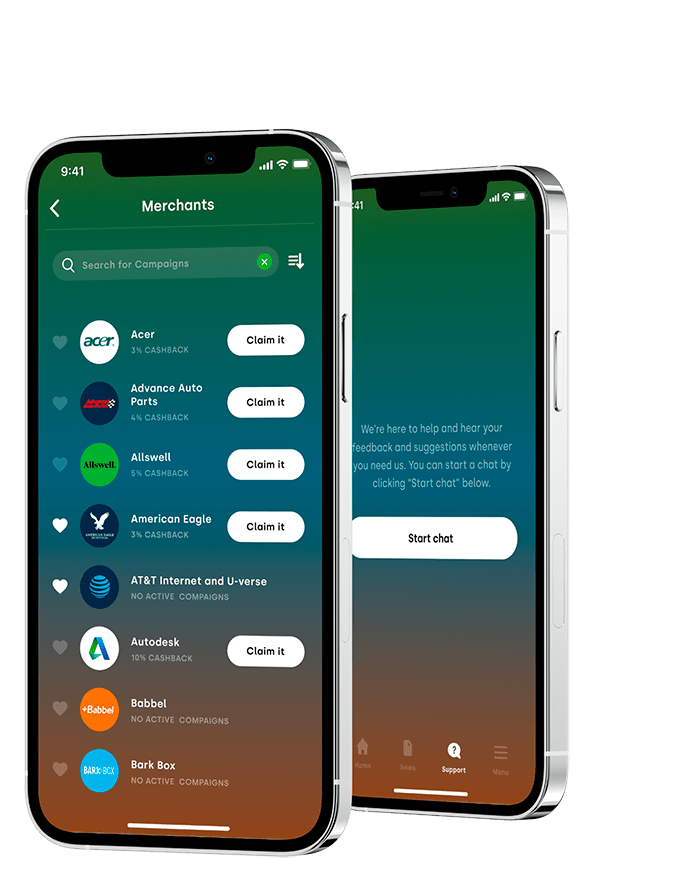 How It All Started
A FinTech startup got in touch with us with an idea of creating an app that would allow students who often owe tens of thousands of dollars to pay off their loans faster by aggregating cashback money from merchant deals and transferring it into their personal student loan accounts. Later on, our team and the client made a decision that the system should be further extended by introducing new services such as sending money to other app users and transferring it to their savings accounts.
In order to start using the respective services, a user would need to download the app, sign in to with their bank account, review and claim available special deals, and finally use their credit cards directly at the checkout and receive the cashback. All the other operations will be performed by the app.
Project Duration
6 months
Project Team
1 PM, 1 BA, 1 iOS developer, 1 Android developer, 1 BE developer, 1 QA
Features
The system helps students to pay off their student loans by giving them access to numerous merchant deals and transfer cashback money to their student loan accounts;
Users without existing student loans can help others in repaying their loads or simply save up their reward money;
or simply save up their reward money;
The app helps merchants in keeping their existing customers and attracting the new ones;
The system includes account aggregation and payment processing services.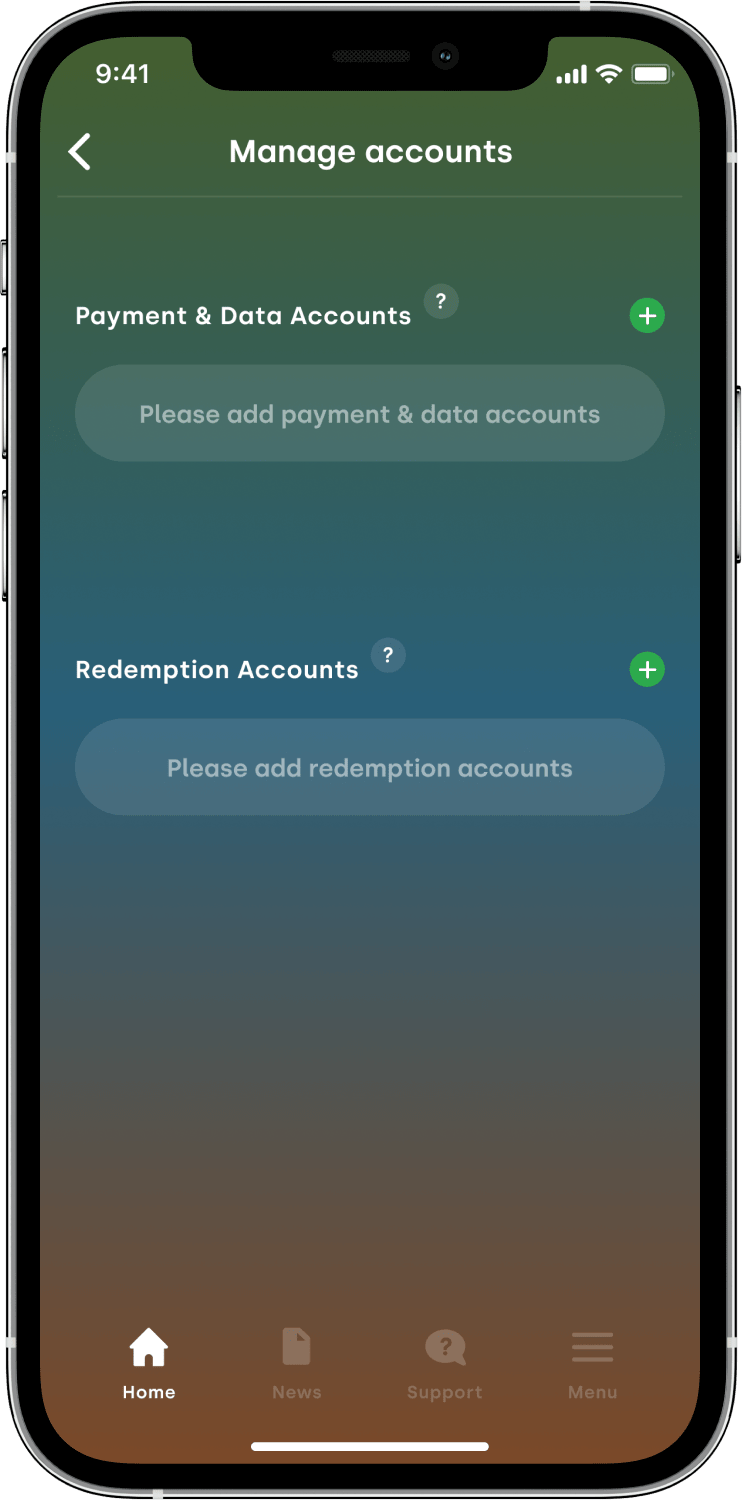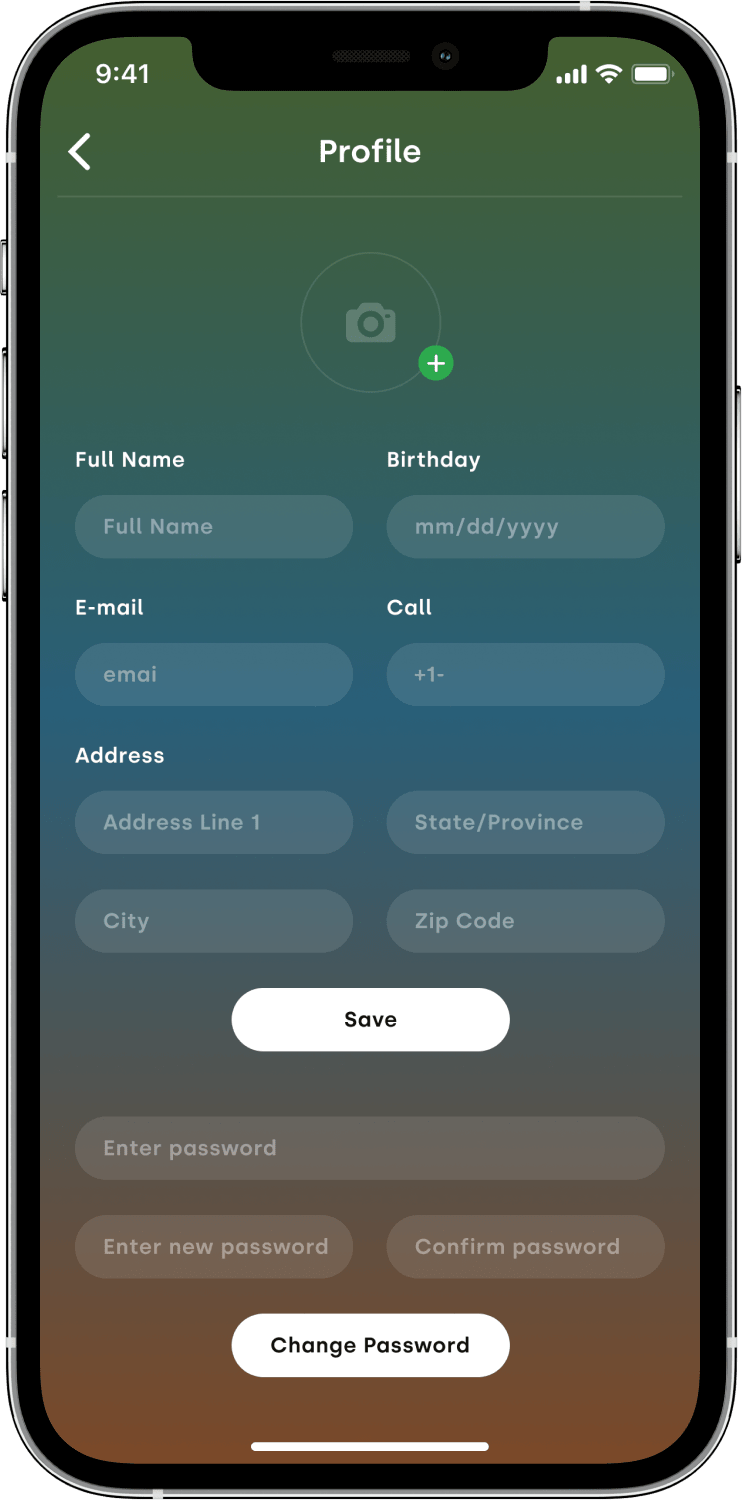 Third-Party Integrations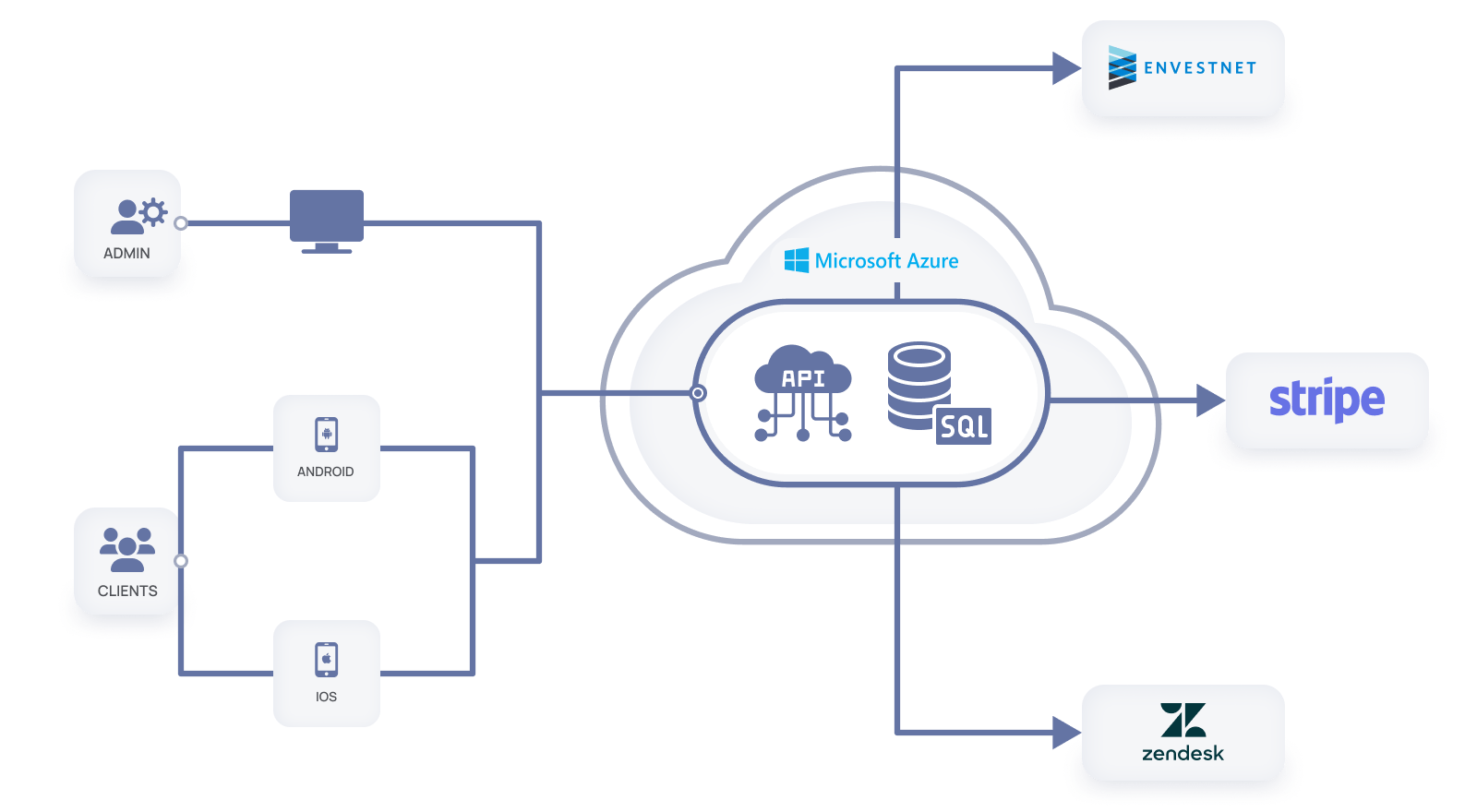 Yodlee is a service that allows users to see their credit card, bank, investment, email, etc. on one screen.
ZenDesk is a service that provides customizable tools for building customer service portals and online communities, and allows you to manage all conversations in the app.
Stripe is a payment service provider that accepts credit cards, digital wallets, and many other payment methods.
Development Work
The work was organized using the Agile development model and the Scrum framework. We have split the development into bi-weekly sprints with new features and product demos coming at the end of each stage. The client communicated with the team via Slack and Skype. We also used Git as a code repository.
Algorithmic Intraday Stock Trading System – Stock Trading Bot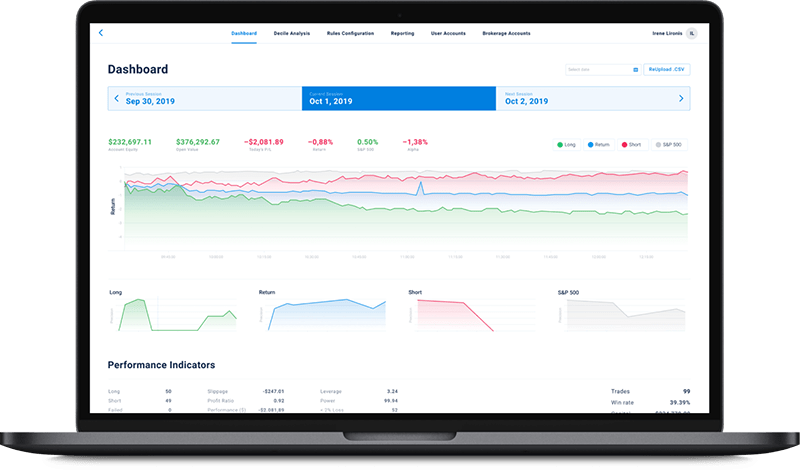 Algorithmic Intraday Stock Trading System – Stock Trading Bot
Machine learning can automatically create and refresh an algorithm for solving a complex problem based on a large volume of data. It's not necessary to search for business-important patterns. Instead, a team of qualified professionals should prepare the right data set for training and automate the entire data processing and application process. But at the same time, it is very important to ensure the quality of data and continuous quality control of algorithms.
App for Getting Instant Loans / Online Lending Platform for Small Businesses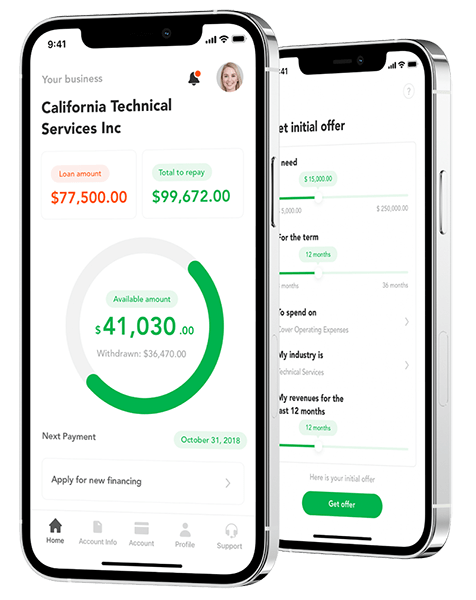 App for Getting Instant Loans / Online Lending Platform for Small Businesses
Fintech
Credit Scoring
Machine Learning
Digital lending platform with a mobile app client fully automating the loan process from origination, online loan application, KYC, credit scoring, underwriting, payments, reporting, and bad deal management. Featuring a custom AI analytics & scoring engine, virtual credit cards, and integration with major credit reporting agencies and a bank accounts aggregation platform.
Wealth Management Platform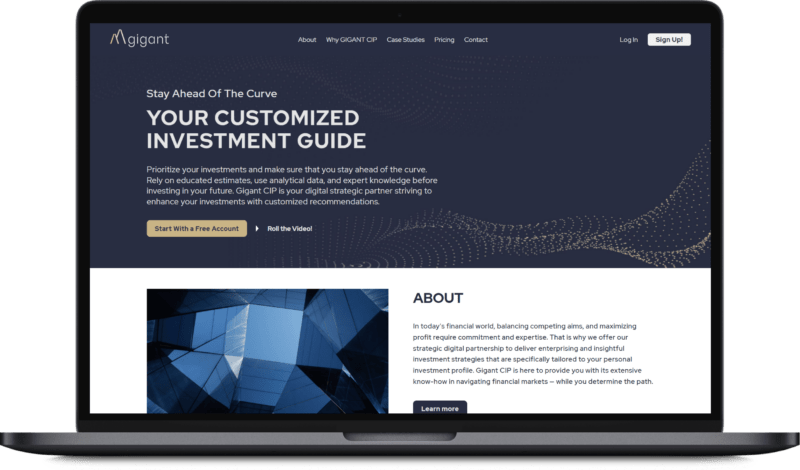 Wealth Management Platform
Wealth management platform connecting investors with a professional wealth-advisory company, allowing investors to answer a questionnaire and receive either a recommended model portfolio or a custom-tailored individual portfolio, that is further monitored, rebalanced and adjusted by a professional wealth-adviser based on the changing market conditions and client's goals.
Mobile Banking App for Migrants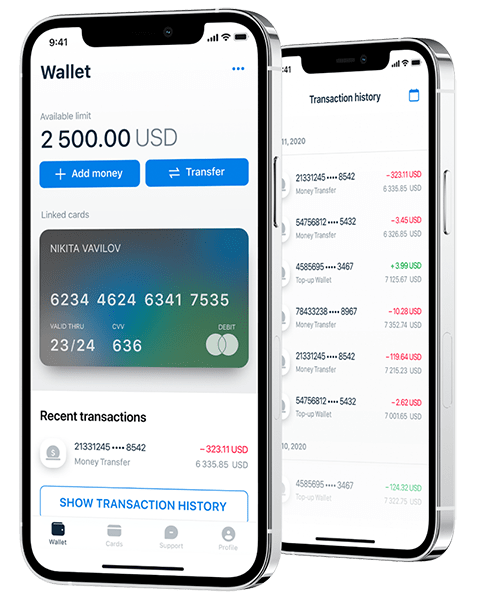 Mobile Banking App for Migrants
A mobile banking app for migrants designed to facilitate monetary transactions like financial help to families, getting paychecks early, microloans, etc.
Stock Trading Signals Platform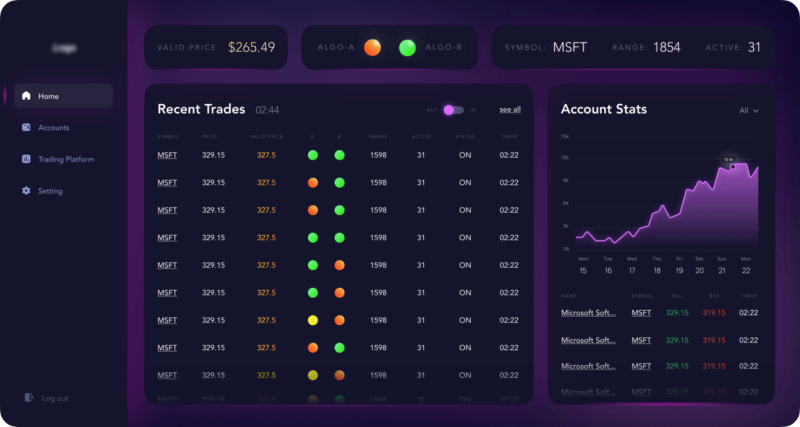 Stock Trading Signals Platform
Intelligent investment assistant that performs technical analysis for a number of stocks, automatically tracks multiple indicators on stock exchanges, and generates buy/sell and risk signals for a human trader.
Stock Trading Bot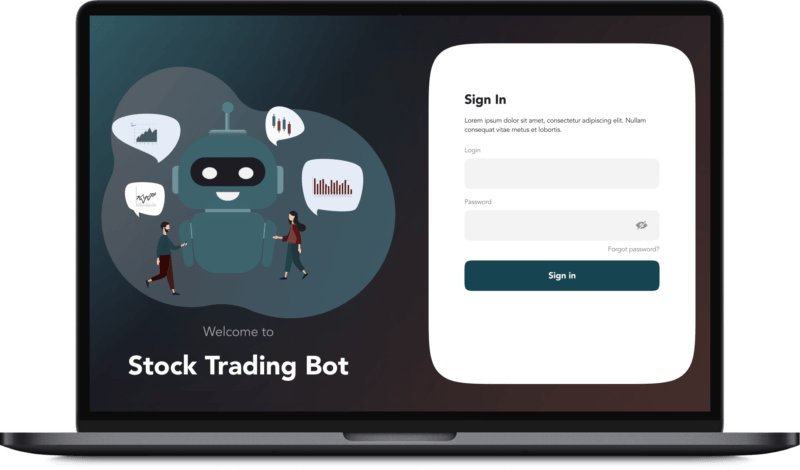 Stock Trading Bot
A cloud-based trading bot that automatically trades stocks per intraday scalping strategy following pre-configured buy and sell rules.
Automated Stock Trading Platform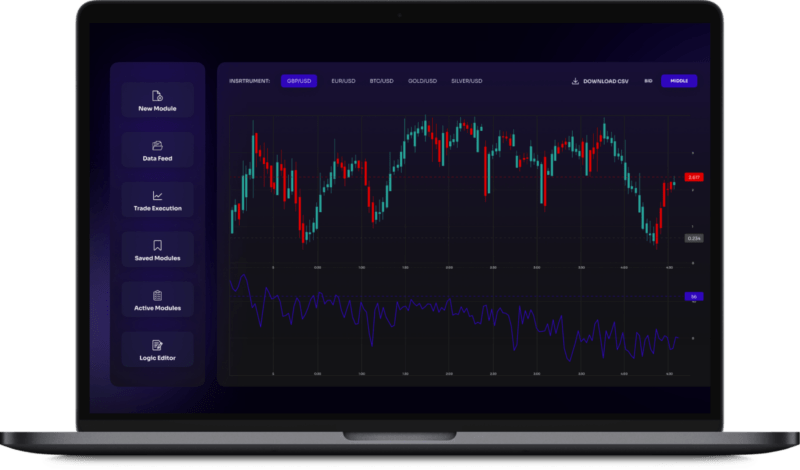 Automated Stock Trading Platform
An automated real-time trading system that allows administrators to configure trading strategies based on various technical indicators, and investors to invest their money in the selected strategy.
Contact Form
Drop us a line and we'll get back to you shortly.
For Quick Inquiries
Offices
Australia
Level 20,109 Pitt Street, Sydney, NSW, 2000
x
Something went wrong!
Try one more time!
The Itexus Team