Child Development Milestones Tracking App
A baby module for a pregnancy planning & monitoring app that helps new parents to track and monitor the baby's growth and development, as well as to get all necessary medical checks and vaccinations in a timely manner.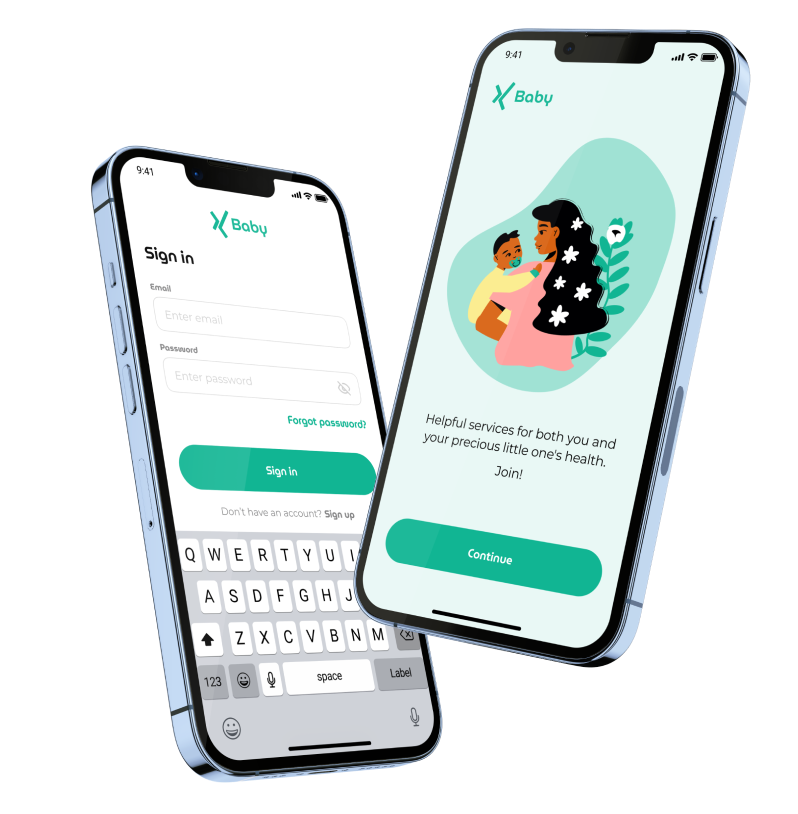 About the client
Our client is the owner of a telehealth mobile app for pregnancy planning and tracking.
Engagement model
Time & Material
Solution
Child development milestones tracking app
Effort and duration
7 months
Client request
The client has a pregnancy planning and tracking application available for iOS and Android platforms, which was implemented by another team. However, the client was unhappy with the collaboration and decided to look for another contractor to add a new module. This module would allow for monitoring and tracking the growth and development of the child after birth. The client turned to Itexus as a reliable technical partner with hands-on experience in creating software solutions for the telehealth industry.
Project team
1 Project Manager, 1 Business Analyst, 1 System Architect, 1 UI/UX Designer, 1 Tech Lead, 2 iOS Developers, 2 Android Developers, 2 Web Developers, 1 QA Engineer
Target audience
The application's new module is designed for parents who have recently given birth and want to monitor their child's development. The app is specifically intended for the U.S. market.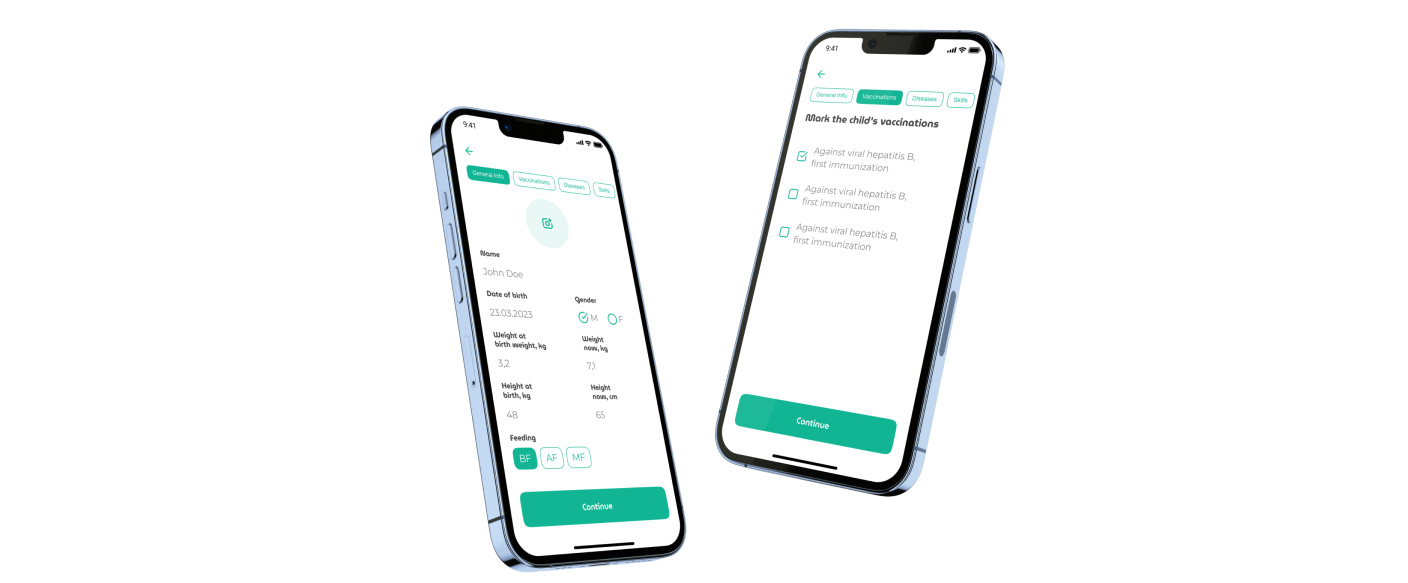 Solution overview
The implemented module allows users to create a profile for their baby and access a wealth of information on the child's development through checklists and guides. It encompasses the following features:
Baby profile includes the child's date of birth and basic information such as name, height/weight, and other parameters.

Development graphs and checklists allow users to track their child's progress and milestones. Users can mark each achievement their child reaches, such as holding their head up, focusing their eyes, rolling over, sitting up, crawling, etc., and compare their progress to the average developmental milestones for their age.

Baby development calendar allows users to track their baby's growth and weight through graphs. The height and weight of the child can also be manually entered and updated through the profile. The system automatically updates the data fields in the profile with the current values when the user changes the height and weight graphs with new values.

Baby feeding table is updated based on the baby's age. Users can mark the feeding schedule to indicate how much food the baby ate and during which period. Until a certain age, the table shows the amount of milk or formula, followed by complementary foods.

The medical examination calendar and vaccination schedule enable users to track the medical examinations and vaccinations required for a child during a specific period of their life, using system reminders. Users can mark events related to vaccinations and examinations, and attach various file types (PDF, docx, doc, jpeg, jpg, png, etc.) to the events they create. The application automatically recalculates the schedule of future vaccinations and examinations based on the actual dates of previous ones.

Push notifications to remind about upcoming examinations and vaccinations.

Baby album allows users to upload photos of their babies to an album, create a slideshow set to music, and save it to their mobile device.

Express tests allow the user to evaluate the properties of the baby's nervous system, cognitive control, and focus using implemented functionality.

Physiotherapy guide for babies, containing expert advice to support their motor development and overall well-being.
Our team has also improved the admin module that was already implemented. We have added the ability to enter information for checklists, guides, vaccination calendars, medical examination calendars, diseases, and feeding tables.
Third-party integrations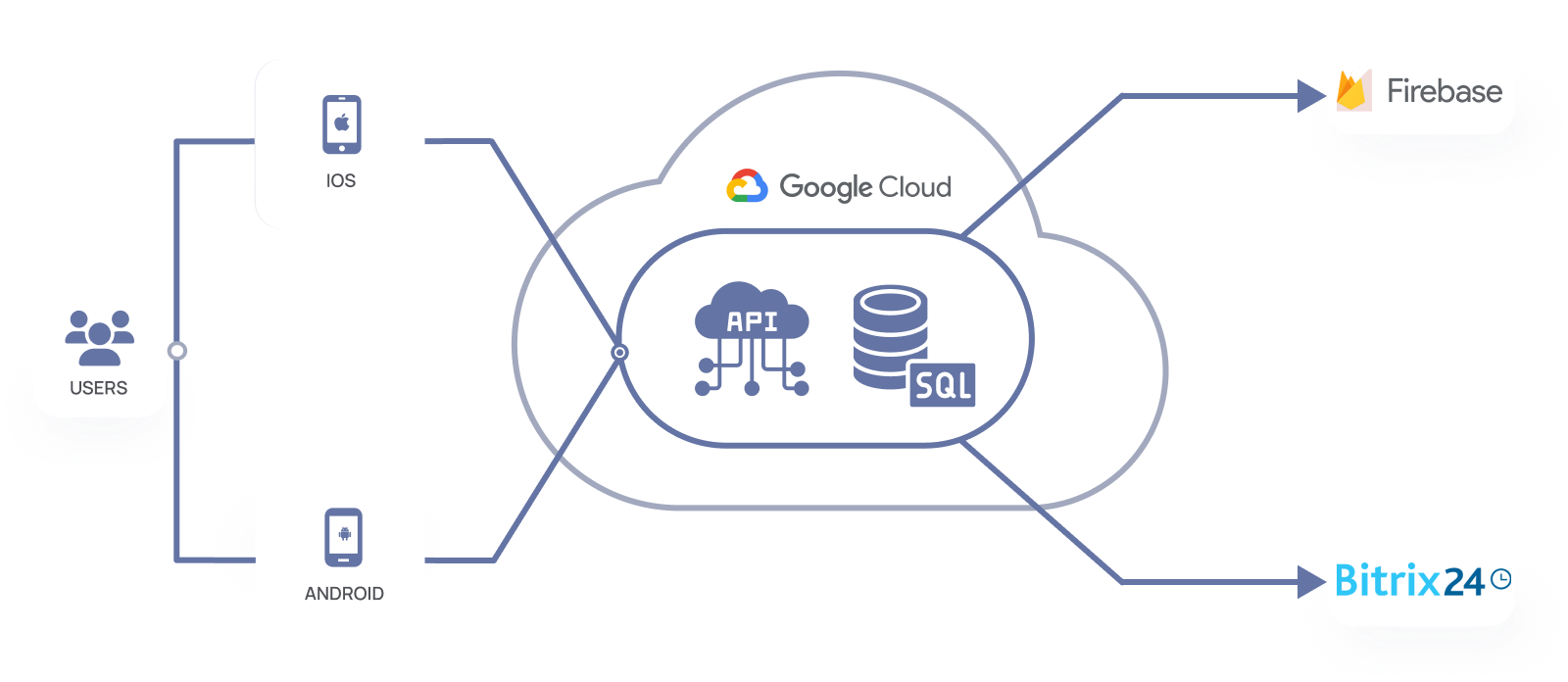 Firebase Analytics is used to enable data-driven decisions and efficient marketing management.
Bitrix24 is a customer relation management system integrated to enable express tests.
Project approach
During development, we adhered to the Scrum methodology, which involved regular delivery of intermediate versions, openness to changes in requirements, process transparency, and active cooperation with the client. This helped us improve the product and reduce delivery times. We combined best practices from agile and traditional development methodologies:
transparent management of project timeline and budget;

regular delivery and demo sessions of the product to the client, along with feedback collection and necessary improvements;

clear and comprehensive documentation of project requirements;

decomposing tasks into smaller pieces that can be completed within an estimated time frame of 16-24 hours to improve manageability and make it easier to track progress;

quality control and code review for each task.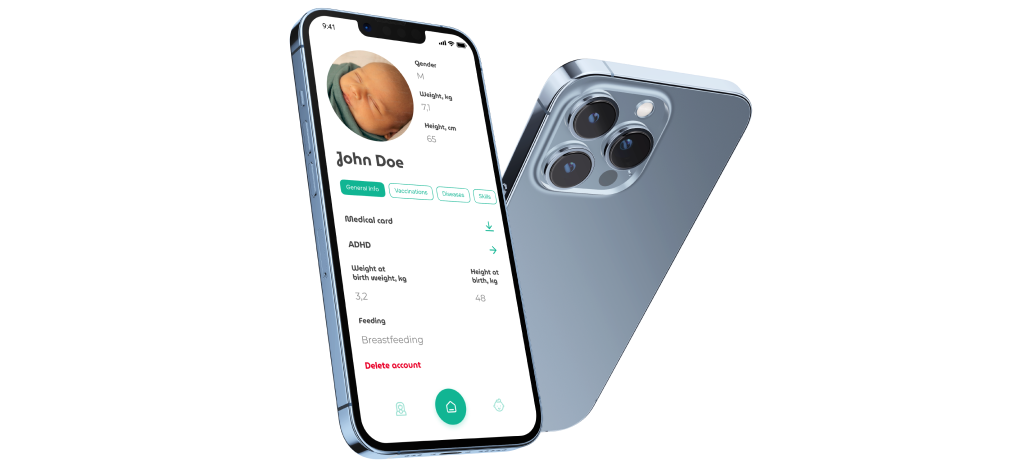 Results
In just 7 months, the cross-functional team at Itexus delivered a new module that met all of the client's requirements, timeline, and budget. This module enables the monitoring and tracking of a child's growth and development after birth. With this new module, our client can now implement a more efficient customer retention strategy and reach a wider audience.
Looking for a trustworthy and skilled tech partner to give your project a lift? Contact us to find out how we can help.
Contact Form
Drop us a line and we'll get back to you shortly.
For Quick Inquiries
Offices
Poland
Żurawia 6/12/lok 766, 00-503 Warszawa, Poland