Document Management System
A user-friendly dashboard which can always be accessed from anywhere using a web browser.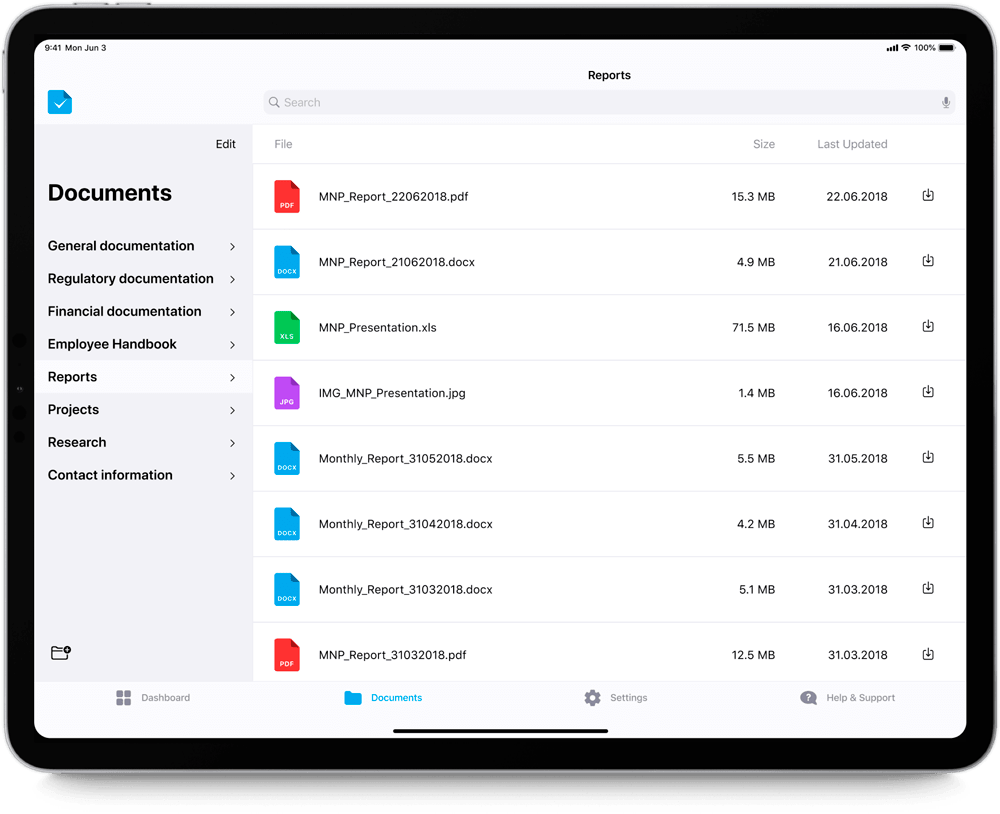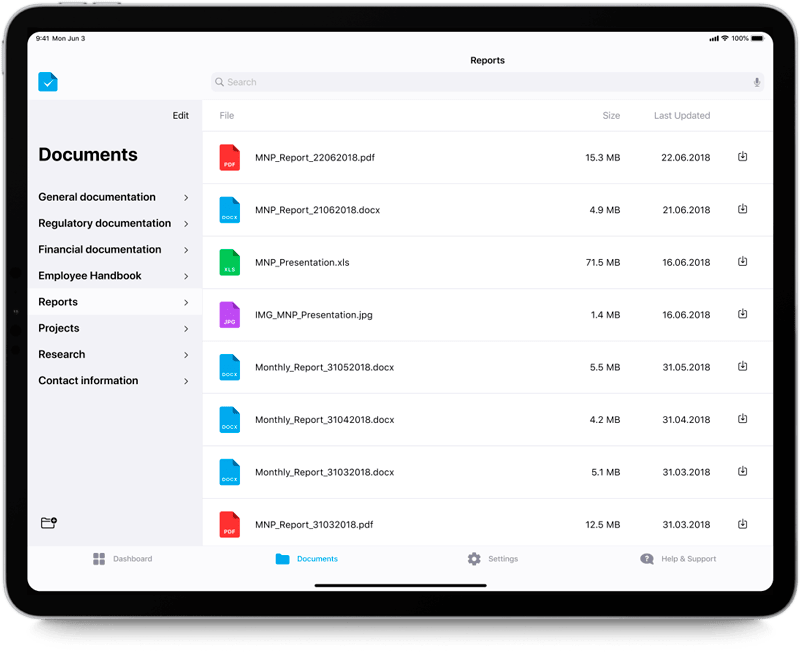 It is a Document Management System in which the importance of version control, classification and the accessibility of information such as drawings, certificates and procedures, is evident. Moreover, the system facilitates extensive collaboration between parties because everyone has access to the same central document management system from their own work station.
It can also be linked easily to once existing document management system.
DMS combines the automatic creation of searchable files with a clear classification system that can be adjusted and tweaked according to your own demands. All files are stored at a single location after which files can be retrieved on a tablet using our DMS mobile app.
Engagement model
Time & Materials
Project Team
2 .NET developers, 1 iOS developer, 1 Android developer
The key qualities of the System:
project members don't have to rely on their own accuracy to check a document version and each member is informed about the latest document changes automatically
DMS provides daily backups of all revisions
data will never be lost so that the overall process of document change can be tracked more efficient.
How it Started
The way in which documents are classified, significantly determines the effectiveness of a document management system. Tracking changes and versions of documents in an unstructured digital archive is a difficult task, especially if those documents pile up steadily over the years. A hard copy archive increases the risk of information loss or incomplete documentation infinitely.
The system our team has worked out was created to overcome all the above-described difficulties. It is a full-service document management system, organized to store, order and classify all sorts of documentation for companies that deal with large amounts of technical documentation and want to integrate or compile them into one comprehensive management system.
Features
Web:
Efficient document management from any location;
keeping technical documentation accurate and ordered independent of any team composition, work station or location;
improved cooperation due to real-time notifications;
automatic document classification and version control;
can be linked to once own document management system;
can be used on a tablet or smartphone using the mobile app.
Mobile:
Implementation features:
downloaduploadupdate files asynchronously;
build-in video player;
build-in PDF redactorviewer;
geolocation (locate device, locate and download documents nearby, mark device position and documents on map, multiple layers support);
html web pages viewer;
handling of the device and network state changes.
HR Management Platform for the Construction Industry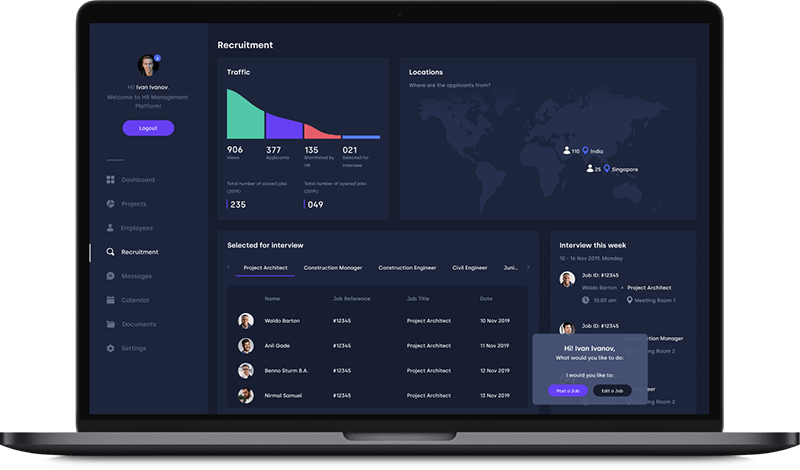 HR Management Platform for the Construction Industry
A custom industry-specific HR platform covers full-cycle recruitment, onboarding, and report generation management. The solution is based on a complex user access control (UAC) and features a multi-layer system of user roles and user types. The platform automates the hiring process, reduces time-to-fill, and cuts down on total recruitment costs.
Energy Resources Consumption Management System for Enterprises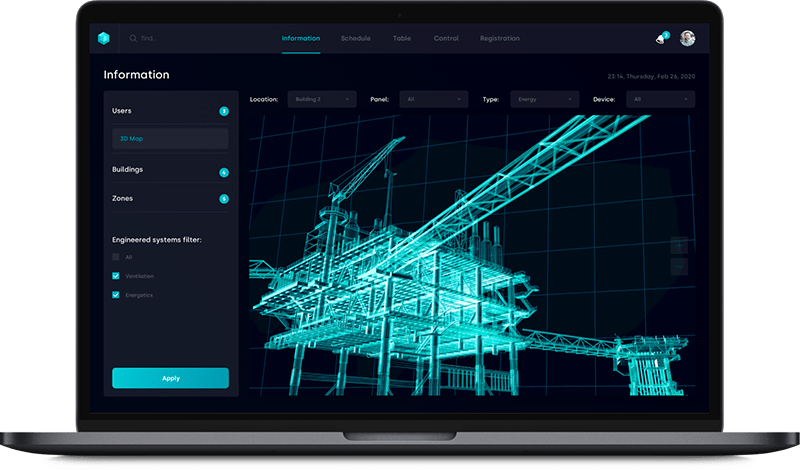 Energy Resources Consumption Management System for Enterprises
The system enables to monitor the flow rate and cost of consumed resources (heating, electricity, gas, water) in enterprises, buildings and geographically distributed objects (a group of buildings, region, city), efficiently select suppliers and rates depending on actual and planned consumption. It also allows regulating daily consumption both in manual and automatic modes with the aim of minimizing costs.
Contact Form
Drop us a line and we'll get back to you shortly.
For Quick Inquiries
Offices
Australia
Level 20,109 Pitt Street, Sydney, NSW, 2000
x
Something went wrong!
Try one more time!
The Itexus Team