With the increasing demand for cashless, convenient, and secure payment solutions, mobile payment apps have gained widespread popularity. In 2021, mobile transaction volume reached $1.7 billion, with over two billion people using mobile payments. And the sector is expected to continue growing in the future driven by the rise of e-commerce and mobile devices.
To this end, investing in a mobile payment app can be a great business opportunity. However, it requires solid technical skills, as well as a deep understanding of all fintech software development ins and outs.
Have an idea for a mobile payment app? To help you choose the right tech partner, we have compiled a list of the top 10 mobile payment companies known for delivering innovative and reliable payment solutions. Check them out to find the right mobile payment app development partner for your needs.
Itexus is a recognized fintech development company that has delivered a multitude of payment solutions, including mobile payments, B2B transaction platforms, and digital wallets. The company is known for flexibility, robust development processes, and talented specialists, and their apps – for smooth transactions and superior user experience. The company ensures data privacy, cybersecurity, and compliance with industry-specific standards.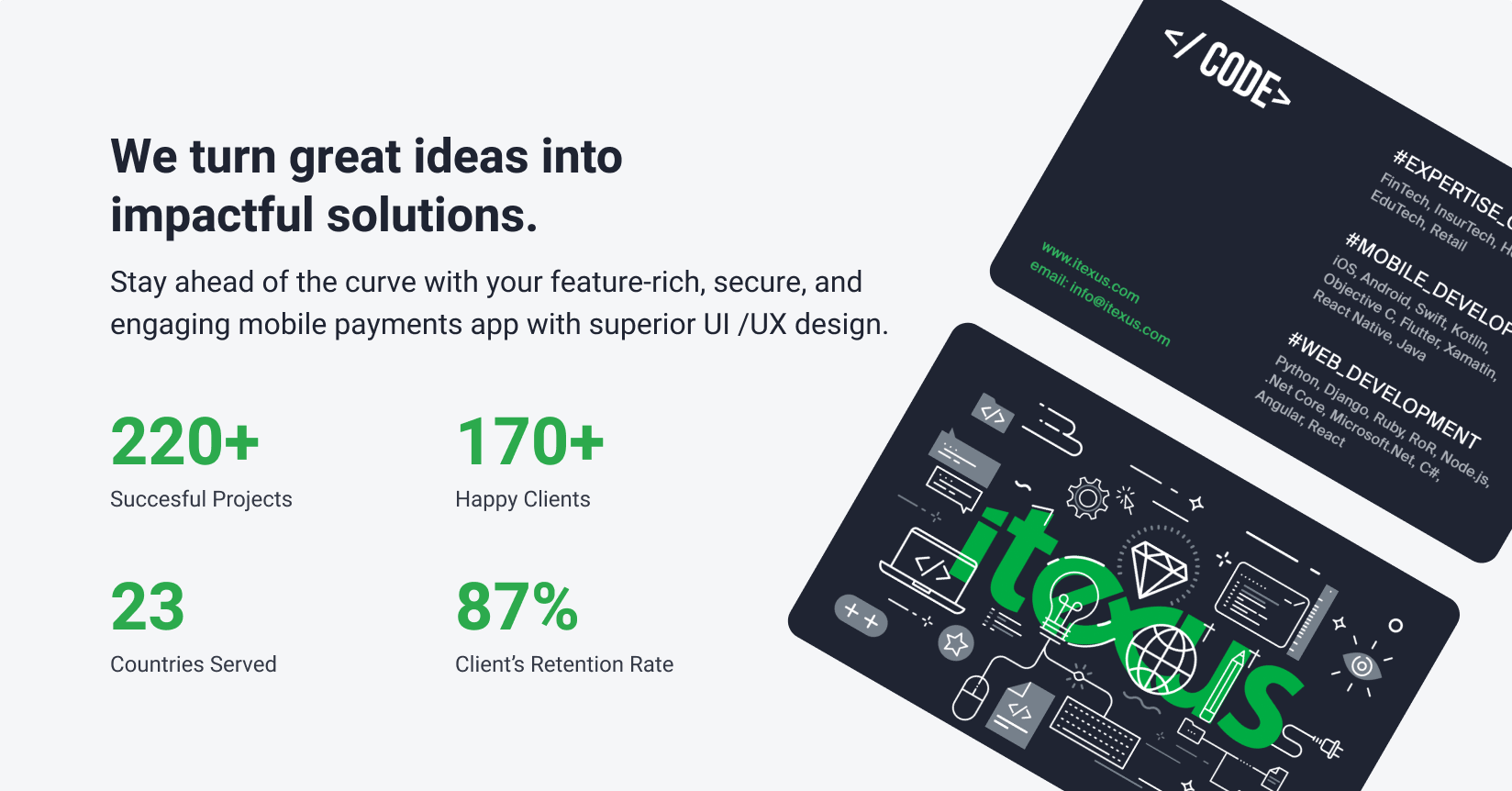 2. LITSLINK
When it comes to top mobile payment companies, USA organization deserves special attention. LITSLINK, a U.S.-based firm, positions itself as one of the leading market players for web and mobile app development. The team offers full-cycle software development tailored to their clients' business goals. You will be accompanied by a team of experts, experienced project managers, and developers who are very responsive to your feedback and are doing their best to support you.
3. Digis
Digis is one of top mobile payment companies that specializes in creating innovative and secure payment solutions for businesses and consumers. With a team of experienced developers and designers, Digis provides custom-made mobile payment apps that meet the unique needs of each client. The company's goal is to simplify the payment process for users, making it faster and more convenient, while also ensuring the highest level of security for all transactions.
4. Webamboos
The Webamboos' founders believe that most tech products should have two values – be useful for the end customer and be built in a reliable way. That is why they carefully consider every client request: they plan the launch strategy, be it a start-up or a big corporation, and start implementing it step-by-step. Their clients appreciate bug-free solutions, delivered on time.
5. SISGAIN
With a team of experienced developers and designers on board, SISGAIN builds user-friendly and secure mobile payment apps. The company is known for its commitment to innovation, security, and customer satisfaction – it's a trusted partner for businesses looking to integrate mobile payments into their operations.
Any questions? Drop us a line.
6. Dalmet Technologies LLC
Combining its founders' experience in engineering and the private sector, Dalmet Technologies is on a mission to deliver the most effective solutions to those interested in web and mobile app development. Their unusual mix of expertise allows Dalmet to work with a wide range of niches and implement solutions in many sectors, starting with non-profits and ending with government agencies. Dalmet focuses on thoroughly understanding the client's request and designing a custom solution that will best bring results and solve the tasks outlined.
7. UMM Digital
UMM Digital is another internationally recognized firm. The company delivers payment solutions to businesses and individuals all over the world. The key to their success lies in their team, which strives to engage in active communication with the client and gain valuable insights that help to design the most effective solution based on business needs. UMM Digital provides a wide range of services like strategy definition, product development, and campaign optimization.
8. NG Logic
NG Logic team not only provides their clients with high-quality products but also helps to integrate them into the operational processes. As one of top mobile payment companies, NG Logic is proven to be skilled in designing and building mobile apps. As for its technological expertise, it spans several platforms, languages, and databases.
9. Pseudocode
Pseudocode is a software development company that specializes in creating custom applications and software solutions. They offer a wide range of services, including mobile application development, web development, and enterprise software development. With a focus on delivering high-quality, scalable, and secure solutions, Pseudocode is dedicated to helping businesses achieve their digital goals and drive growth.
10. White Widget
The White Widget's team has expertise in hundreds of open-source technologies, excels in frameworks, adopts a lean approach to development, and deploys customized solutions for each client. They deliver solutions that offer high levels of consistency in quality, performance, and security.
Itexus Experience in Mobile Payment App Development
Since its inception, Itexus has delivered multiple scalable, secure, and user-friendly payment solutions to clients. Check out a couple of our recent payment app projects.
Mobile Bank Transfer App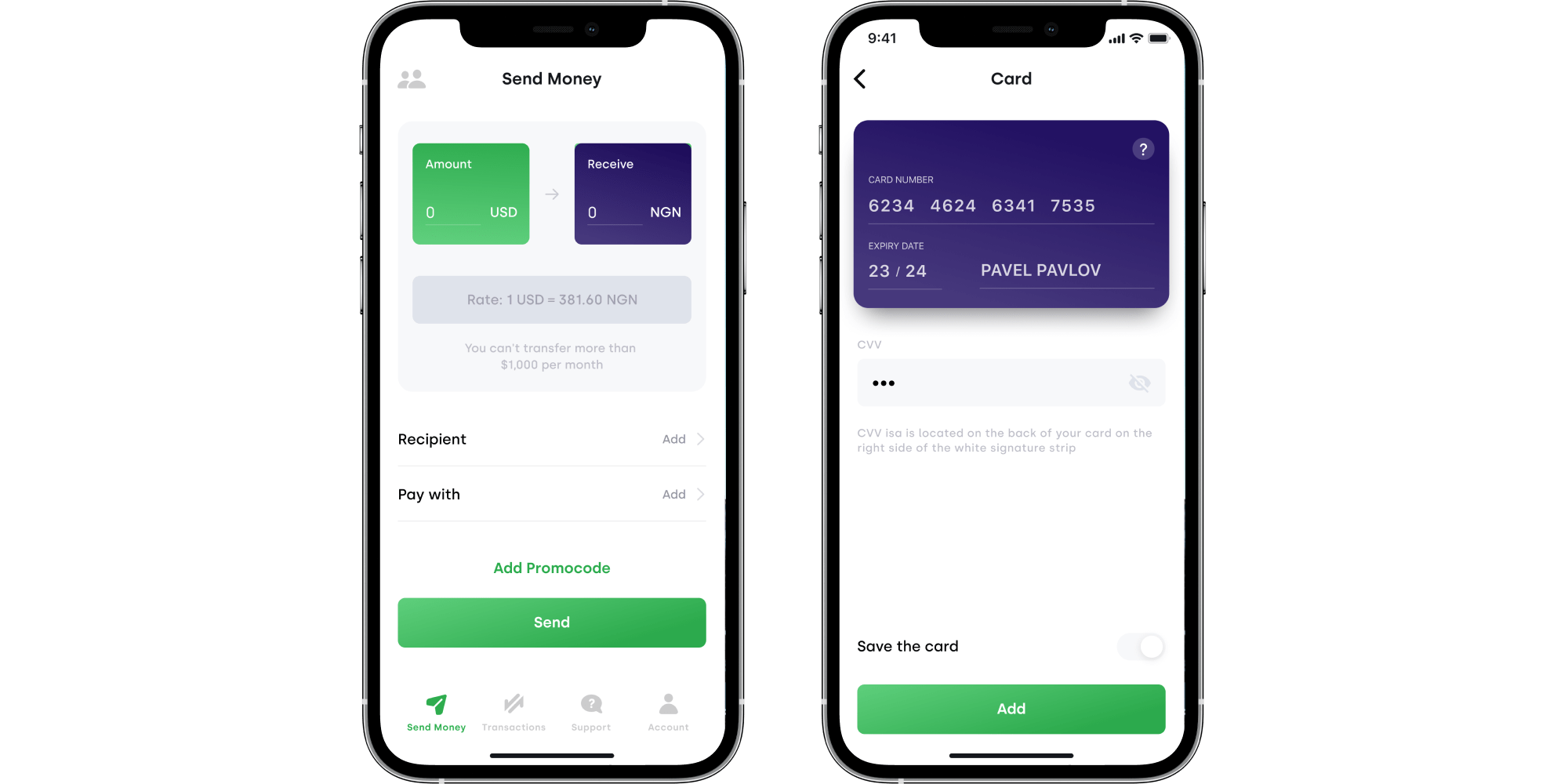 Itexus delivered a mobile app-to-bank payment solution to a U.S.-based fintech startup. The app allows its users to transfer money from U.S.-issued bank cards to Nigerian bank accounts, pay bills in Nigeria (e.g., utilities, phone bills, etc.), and link several U.S. bank cards to one account. It has a multilingual interface (English, Spanish, and French) and is integrated with two payment service providers and a robust KYC verification system.
To learn more about the project, read the case study.
Mobile E-Wallet Application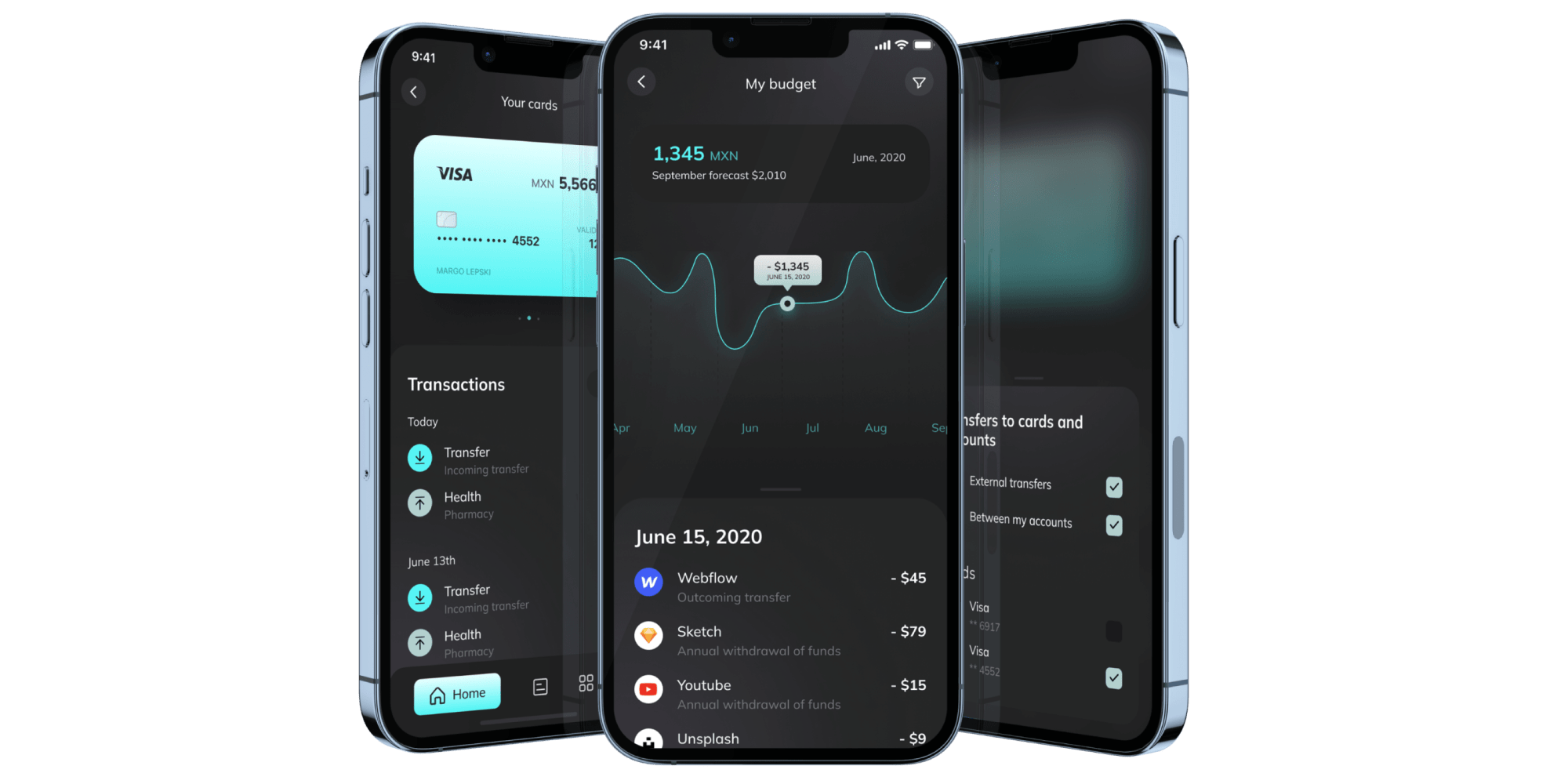 The multifunctional digital wallet solution delivered by our team enables users to connect credit and debit cards to their wallet accounts through banking partners and manage their assets cost-effectively and effortlessly going over the heads of traditional banking. We engineered digital wallet mobile apps for Android and iOS as well as a web app for the Admin panel. The solution is empowered with facilitated KYC and 2FA authentication, money transfer function, account recharge, bill payment, money withdrawal, QR code, virtual card payments, report generation, currency conversion, and other functionality.
To learn more about the project, please read the case study.
Summary
Developing a good mobile payment app requires careful consideration of several key factors – security, user experience, scalability, legal requirements, and more. To this end, it's advisable to outsource your project to a reliable tech partner with proper fintech development expertise and top talents on board. At Itexus, we have both – years of financial software development and a skilled and experienced team. Have an idea for a payment app? Contact us to find out how we can help.
By Itexus Team