Microfinance aims to provide financial services to unemployed or low-income individuals, as well as those who lack access to traditional banking. The global microfinance market was estimated at $178.84 billion in 2020 and is expected to reach $496.9 billion by 2030.
The growth in popularity of microfinance can be attributed to its flexibility, speed, and convenience. Borrowers can easily install an MFI app, provide the necessary information, and apply for a loan.
According to KPMG reports, the advent of MFI solutions has given the microfinance market the ability to conduct significantly more transactions at a lower cost, not to mention the other benefits for both lenders and borrowers. Read on to learn how to develop an efficient MFI app to reduce operating costs, automate and streamline business processes, and improve the borrower experience.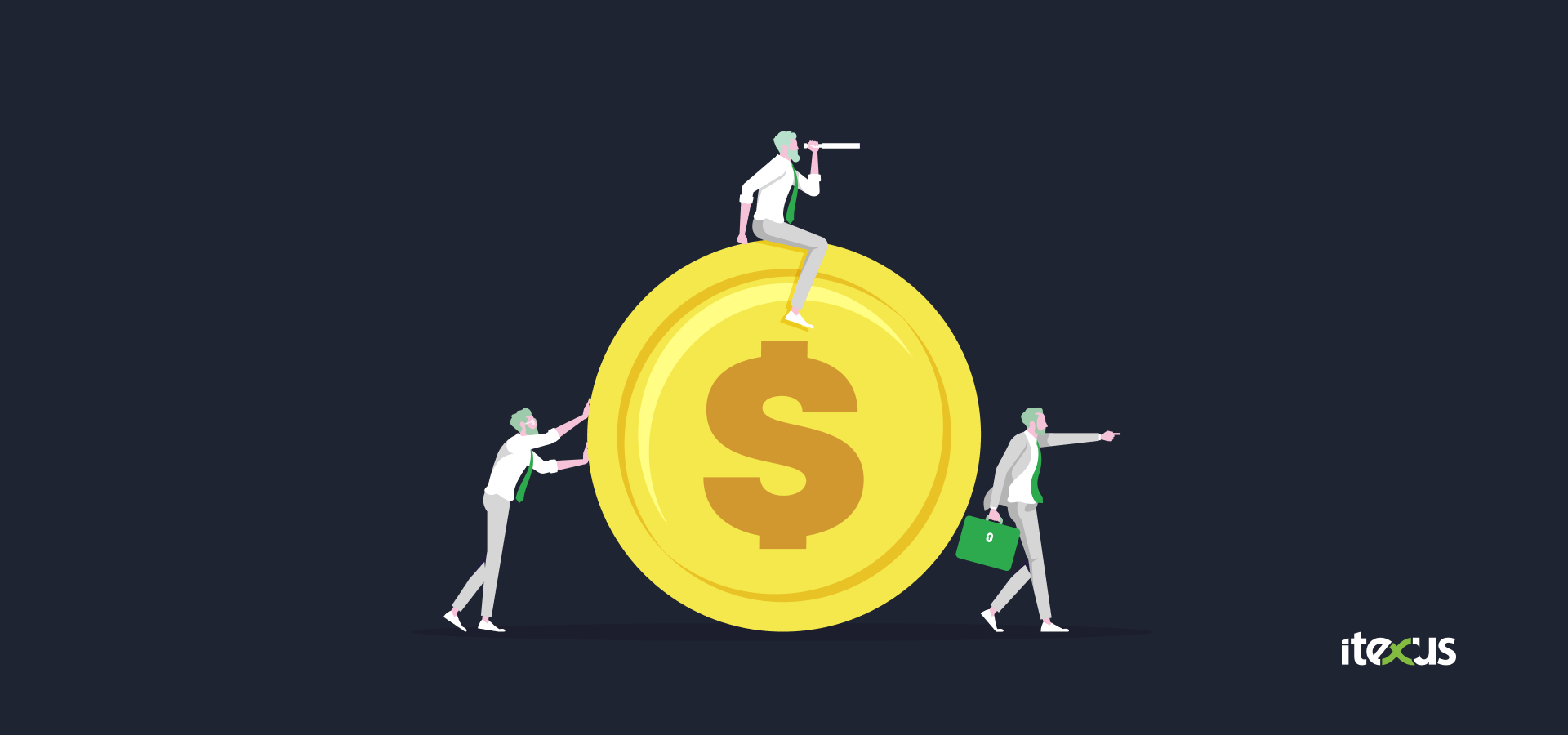 Benefits of a microfinance platform
Specialized microfinance software provides maximum value for microcredit businesses through the following benefits.
Reduced operating costs
MFI software can greatly reduce costs for financial institutions by automating the entire loan life cycle, including origination, underwriting, servicing, reporting, collection, and compliance.
Reduced risks
A strong lending platform powered by AI can assist you in managing risk and reducing the costs of cash transit and storage through automated electronic disbursement and payment gateway integration. Specialized MFI solutions provide the highest level of risk management via advanced credit scoring, which can be tailored to your needs in a custom MFI app to minimize risks and accurately distribute loans to appropriate borrowers.
Wider reach of financial products
MFI software enables you to grow your business by broadening your range of services and reaching out to more borrowers through the data collected in your system. User data is an excellent source of insights into your target audience, allowing you to identify opportunities for growth, enhance customer outreach, provide a tailored experience, and streamline customer acquisition.
Simplified compliance
MFI software simplifies compliance with advanced reporting and analytics. You can set up document audits, KYC and AML checks, and other procedures based on the specifics of your business and the legal requirements of your target market.
Enhanced security
Working with sensitive data and processing payments involves several issues such as data privacy and fraud prevention. To enhance security on multiple levels, appropriate MFI solutions implement best practices and integrate leading third-party providers during the development phase. They also eliminate the human factor on the user side by using advanced authorization and verification methods.
Any questions? Drop us a line.
Must-have features of MFI lending software
In the following, we address the basic features of an efficient microfinance solution.
Digital loan origination and underwriting
Quick loan origination and underwriting are key features of any MFI platform. Therefore, it's crucial that borrowers receive their loans in streamlined and convenient ways. Efficiency in loan origination and underwriting provides compelling benefits for your micro-credit business, including reducing error rates and processing times, ensuring process consistency, and increasing the return on investment for each approved application.
Customer analytics
Customer analytics helps improve borrowers' experience by collecting, categorizing, and analyzing their data. This provides actionable insights into borrower needs, pain points, and expectations, allowing you to customize your offerings and services accordingly. Moreover, user data gives you an overall view of your business processes, enabling you to identify weaknesses and areas for improvement.
Accounting management
To effectively manage your MFI lending software, it's essential to have an accounting management system in place. This system should be able to handle various accounting tasks, such as managing charts of accounts, automated or manual journal entries, financial activity mapping, tax configurations, fund source allocation, accrual, and other accounting issues. With an accounting management system, you can save time and money, increase financial transparency, eliminate errors, access real-time data, and make informed decisions based on data.
Reporting & dashboards
Comprehensive reporting functionality highlights areas that need immediate attention and enables microcredit institutions to consolidate key performance indicators and accounting in real-time. Visualization makes data easier to digest, simplifies the demanding loan process, and ensures that all borrower information is accurately captured.
Compliance
Like other financial services companies, MFIs are required to comply with regulatory requirements that are relevant to their target market. Typically, borrowers must pass Know Your Customer (KYC) and Anti-Money Laundering (AML) checks. Therefore, your platform needs to be integrated with third-party vendors that can perform the necessary checks and screenings.
Strong cybersecurity strategy
The financial industry places increased demands on software security because it deals with sensitive user data. Therefore, it is important to ensure the highest level of cybersecurity and protect your MFI lending software from potential threats. Common methods for achieving this include encryption, multi-factor authentication, and role-based access control.
Pay-as-you-go model
A fixed interest rate is simple to comprehend and execute, but it does not provide a competitive edge. On the other hand, the pay-as-you-go method involves a flexible interest rate that is contingent upon the level of expenditure. This approach offers a range of advantages – it reduces the expense of acquiring borrowers, permits higher fees to be charged for high consumption, and enables scalability in the long term.
Challenges in micro-finance software development
Technology and infrastructure in the target regions
This includes limited internet connectivity, outdated hardware and devices, and possible power supply issues. Micro-finance institutions often operate in regions with poor internet connectivity, making it a challenge to provide quality services. To address this, optimize your software for low-bandwidth environments, and ensure compatibility with various devices, including older ones with limited processing power and storage. Also, consider creating offline capabilities to ensure uninterrupted functionality during power outages.
Integration with existing systems
Integrating your new micro-finance software with existing systems can be challenging if those systems are outdated. It's also important to consider interoperability standards carefully, especially when integrating with third-party applications and services such as payment gateways and credit bureaus.
Data security and privacy in vulnerable environments
Ensuring data security and privacy can be challenging in the micro-finance sector due to factors unique to the industry and the environments in which it operates. This includes the abovementioned outdated technology infrastructure, such as unreliable internet connectivity and old hardware, and integration with legacy systems. To safeguard data, the software should integrate the following measures: strong and secure authentication mechanisms, role-based access control, industry-standard encryption protocols like SSL/TLS to protect data during transmission over networks, regular data backups, a fraud detection and prevention strategy, and a comprehensive incident response and disaster recovery plan.
Summary
Microfinance platforms can greatly improve your company's performance. They offer accurate borrower scoring, customizable parameters, flexibility, enhanced cybersecurity, and a better borrower experience. However, developing MFI lending software requires specific industry knowledge and technical expertise. At Itexus, we have both. Since 2013, we have been helping financial service companies get closer to their customers with robust, secure, and user-friendly software solutions. Have an idea for an MFI solution? Contact us to get started.
By Itexus Team