Design for International Money Transfer App
Leverage Itexus profound expertise to create a strong design solution for your business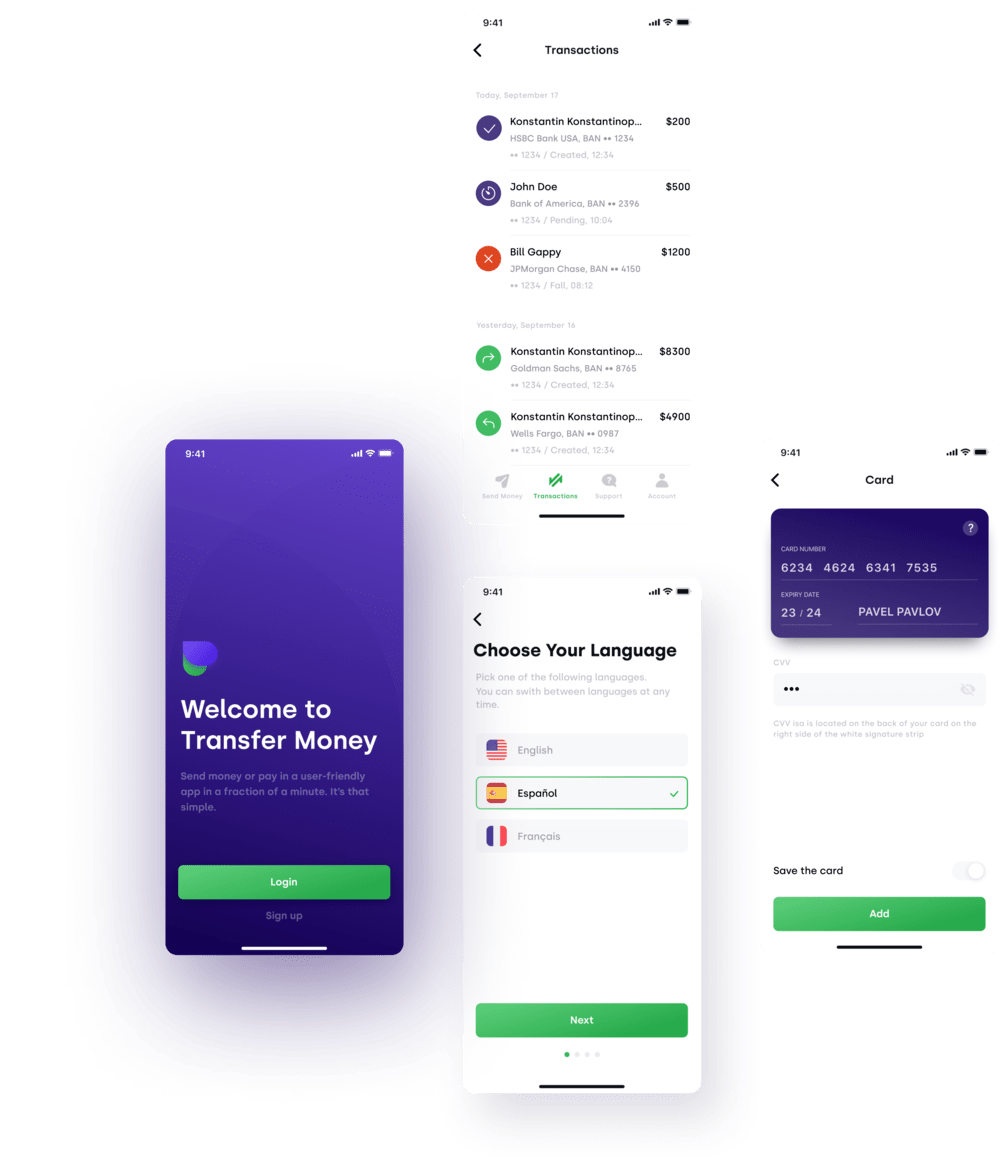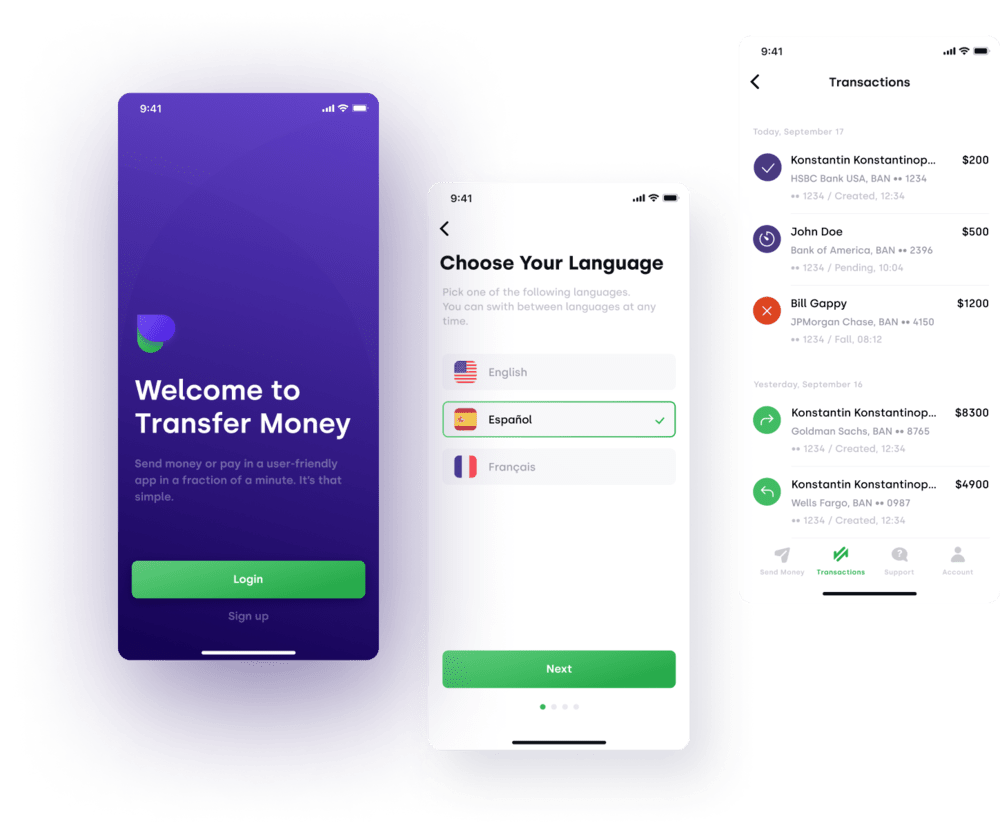 Description
Itexus was entrusted to develop a mobile application that would enable its users to send money from US-issued bank cards to African countries. The app is designed to facilitate international transactions and payments from the US for non-residents. At the current phase, the target country for transfers is Nigeria, but our Client plans to increase the geography.
Project scope
Itexus was assigned to run the whole cycle of the app creation. The project started off with the discovery phase which was needed to capture and formalize the vision of the future solution, define the scope of work, and agree on major third-party providers (payment gateways and KYC providers).
At the current stage, our experts are engaged in requirements elicitation and documentation, design engineering, coding, testing. At the moment, the project is on its development phase, thus maintenance and support will be the next step.
In this case study, we focus on the work our Design Team has done. To learn all other details about the project, please refer to the original case study.
Design Process
Discovery
Technology consulting
R&D
Business analysis
Implementation
Information architecture
User flows
Wireframing
Mockups design
Testing of the design solutions
Launch and maintenance
Documentation
Employees training
New features development
Support
Highlights
Discovery
During the discovery phase the Designer communicated with the Business Analyst on the requirements, investigated similar apps' interfaces, and proposed a concept of the future solution. The concept was reviewed by the Business Analyst and the Product Owner.
Implementation
As soon as the concept was approved, the Designer got down to working on application screens according to the prioritized user stories to be developed. Completing work on a screen, the Designer then provides it to the Product Owner for approval. Thus each user story is completed with design and approved by the Product Owner.
Launch and Maintenance
Currently, the project is in its development phase after which we'll get down to support and maintenance.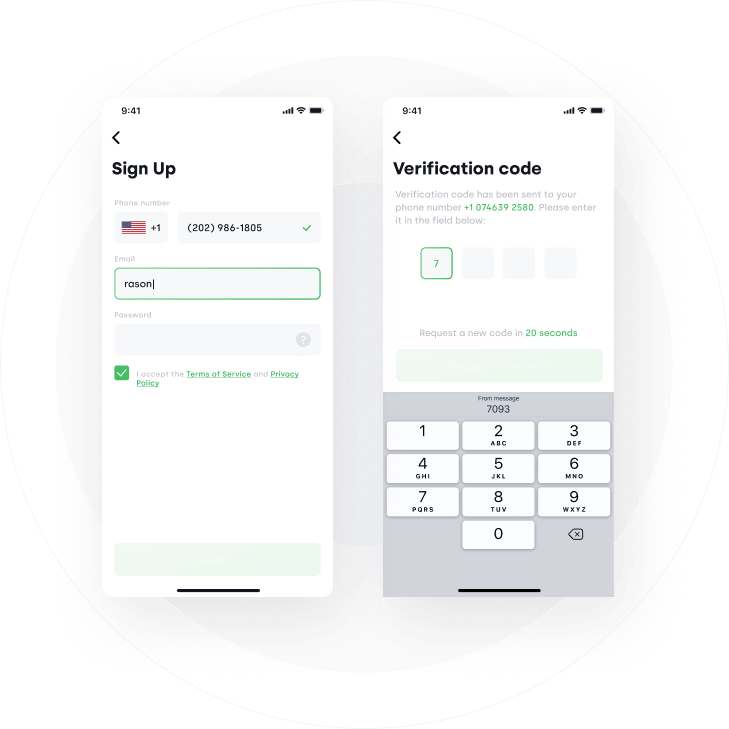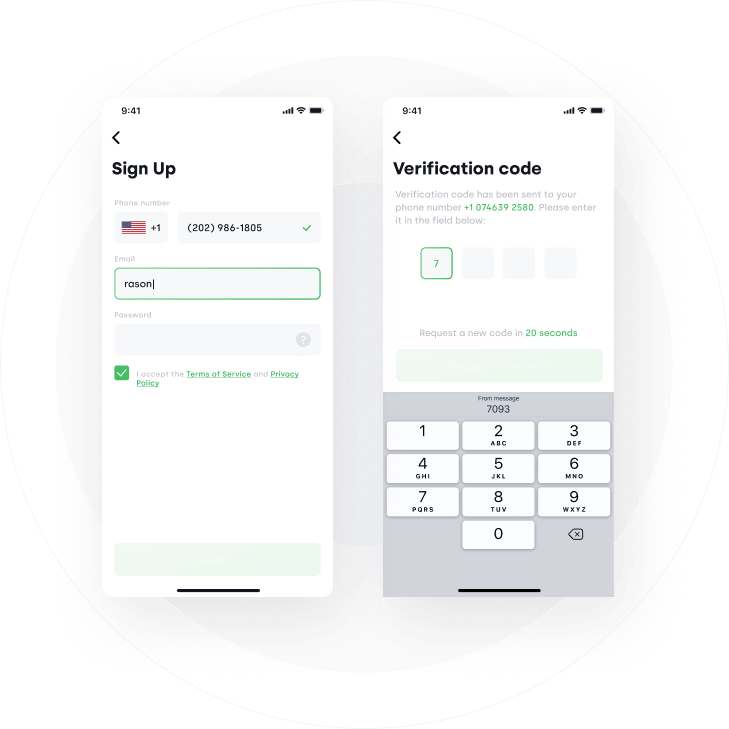 Project Design Challenges
The principal challenge in terms of design was due to the absence of a clear vision of the future solution from the Client. So our Designer had to go an extra mile investigating similar apps and gathering references to share them with the Client and get a general idea on what the app should look like.
Results
When it comes to designing a fintech solution, the user experience it will provide is crucial for the project's success on the market. Our Client wanted to make sure the design we had created would meet all users' needs, so they conducted usability testing with target audience representatives to see how they would interact with the prototype. The research revealed that our specialists had picked the right UX and UI directions so the Client was fully satisfied with the results and impressed with our Design Teams' expertise.
Currently, our Development Team is putting the finishing touches on the app, it will be available in app stores soon.
AI-Powered Financial Analysis and Recommendation System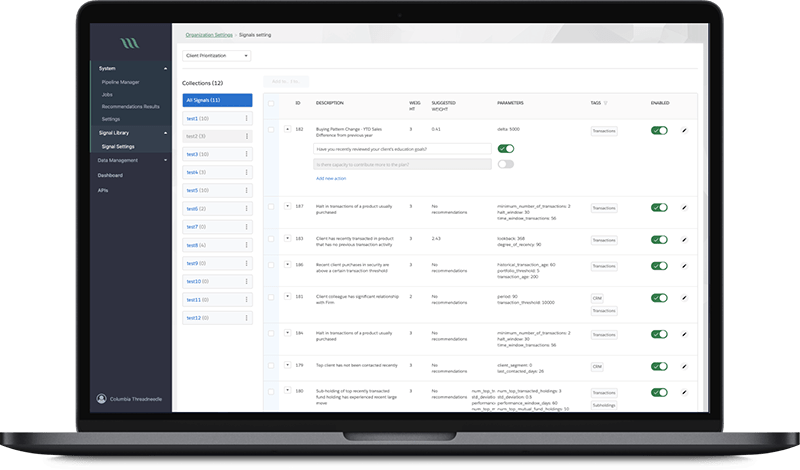 AI-Powered Financial Analysis and Recommendation System
The system uses machine learning techniques to process various content feeds in real-time and boost productivity of a financial analyst or a client relationship manager in such domains as wealth management, commercial banking, fund distribution.
Algorithmic Intraday Stock Trading System – Stock Trading Bot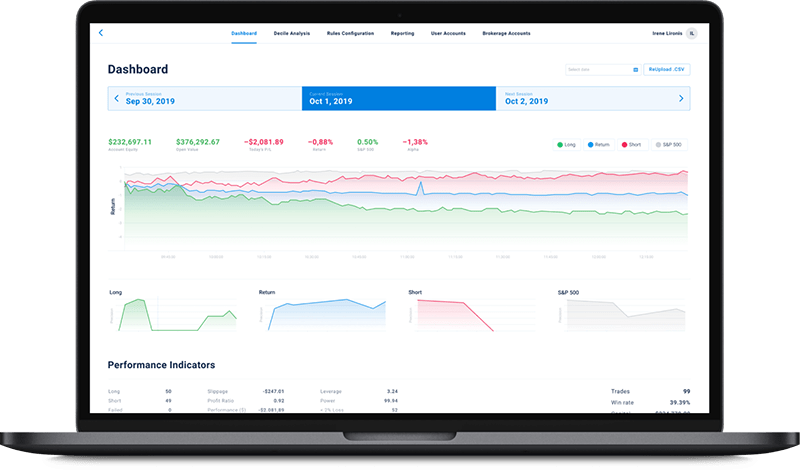 Algorithmic Intraday Stock Trading System – Stock Trading Bot
Machine learning can automatically create and refresh an algorithm for solving a complex problem based on a large volume of data. It's not necessary to search for business-important patterns. Instead, a team of qualified professionals should prepare the right data set for training and automate the entire data processing and application process. But at the same time, it is very important to ensure the quality of data and continuous quality control of algorithms.
App for Getting Instant Loans / Online Lending Platform for Small Businesses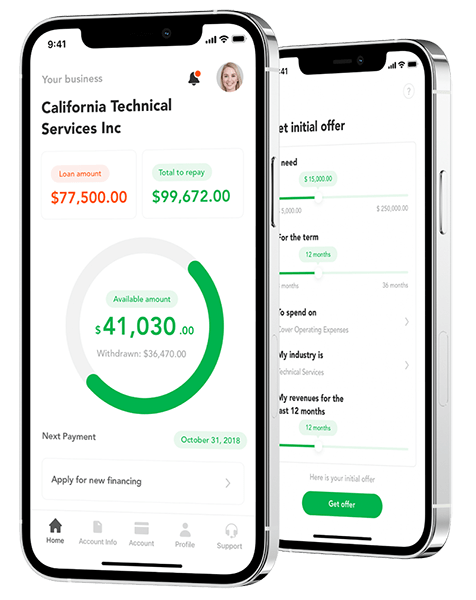 App for Getting Instant Loans / Online Lending Platform for Small Businesses
Fintech
ML/AI
Credit Scoring
Digital lending platform with a mobile app client fully automating the loan process from origination, online loan application, KYC, credit scoring, underwriting, payments, reporting, and bad deal management. Featuring a custom AI analytics & scoring engine, virtual credit cards, and integration with major credit reporting agencies and a bank accounts aggregation platform.
Wealth Management Platform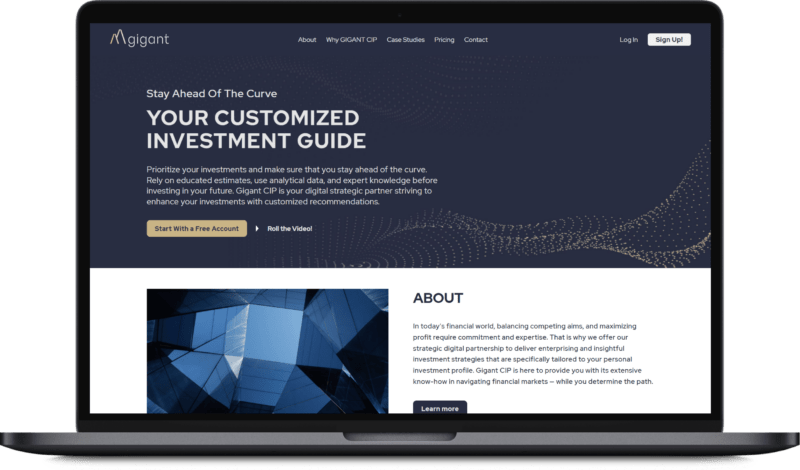 Wealth Management Platform
Wealth management platform connecting investors with a professional wealth-advisory company, allowing investors to answer a questionnaire and receive either a recommended model portfolio or a custom-tailored individual portfolio, that is further monitored, rebalanced and adjusted by a professional wealth-adviser based on the changing market conditions and client's goals.
Mobile Banking App for Migrants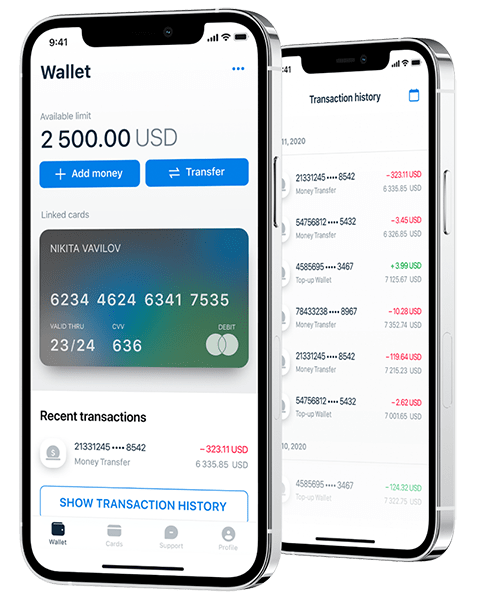 Mobile Banking App for Migrants
A mobile banking app for migrants designed to facilitate monetary transactions like financial help to families, getting paychecks early, microloans, etc.
Stock Trading Signals Platform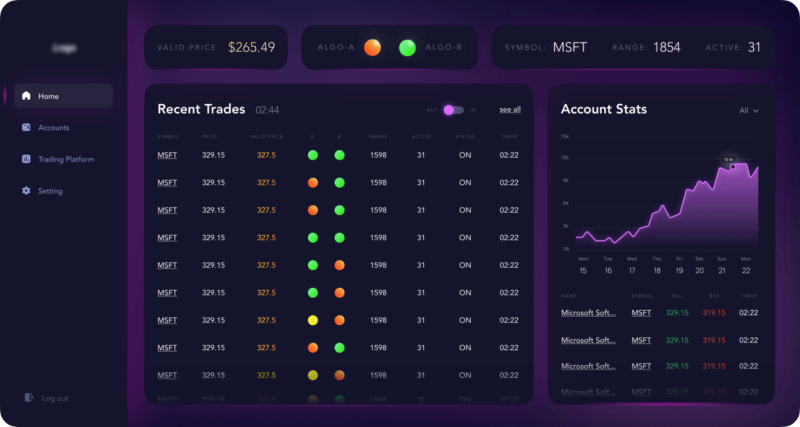 Stock Trading Signals Platform
Intelligent investment assistant that performs technical analysis for a number of stocks, automatically tracks multiple indicators on stock exchanges, and generates buy/sell and risk signals for a human trader.
Stock Trading Bot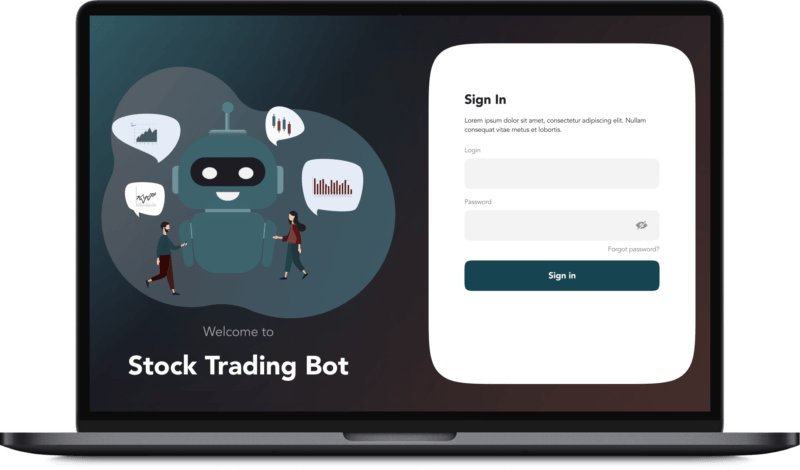 Stock Trading Bot
A cloud-based trading bot that automatically trades stocks per intraday scalping strategy following pre-configured buy and sell rules.
Automated Stock Trading Platform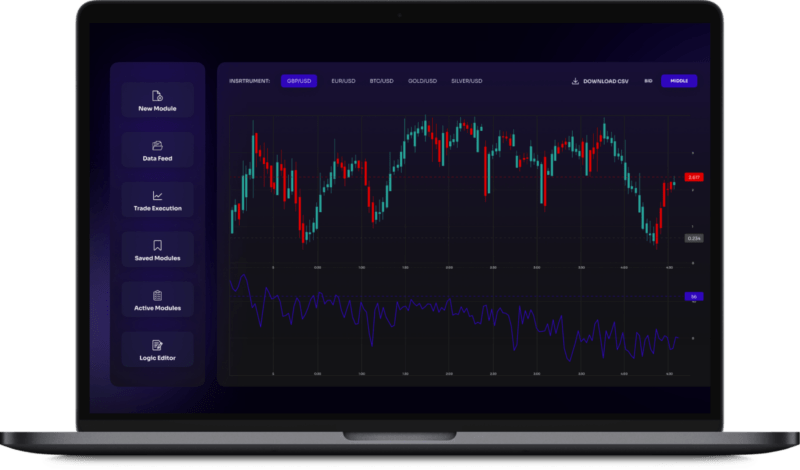 Automated Stock Trading Platform
An automated real-time trading system that allows administrators to configure trading strategies based on various technical indicators, and investors to invest their money in the selected strategy.
Contact Form
Drop us a line and we'll get back to you shortly.
For Quick Inquiries
Offices
Australia
Level 20,109 Pitt Street, Sydney, NSW, 2000
x
Something went wrong!
Try one more time!
The Itexus Team