Devops solution for AI-based financial Recommendation System
Due to the complexity and tough security requirements of AI-based financial recommendation and analytic system Itexus DevOps team made great efforts to setup processes automation and migrate the system between different cloud platforms.
About the Project
The client is a FinTech startup developing an AI-powered financial analysis and recommendation system for the stock market and wealth management domain. The product is used by tier 1 banks and asset management companies.
The system processes various data feeds such as CRM data, news, documentation archives, client portfolios, and transactions and stock market data and recommends news and documents relevant to the client and his portfolio and helps prioritize the clients according to the stock market events.
DevOps Solution Highlights
Due to the enterprise nature of the project, its complexity, 5+ years duration, security requirements, cloud independence during its course we had to cope with a very wide range of DevOps tasks on all major cloud platforms.
Engagement model
Time & Materials
Solution
Machine Learning, NLP, Enterprise
Effort and Duration
5+ years
Process Automation
The complexity of the system, the necessity to support and update multiple versions for different clients required full automation of the development and deployment processes with strict version control and release management. During the development process our team successfully completed the following DevOps tasks:
Setup Continuous Integration and Continuous Delivery (CI/CD) pipeline for Python applications with Jenkins supplemented with automated Unit and Service level tests
Setup automated code quality analysis check as part of the CI process using Veracode
Moved all infrastructure to Docker containers
Setup Database cluster manager
Setup site-to-site VPN access for the distributed development team
Implement an automated monitoring system based on Sentry. The development team received automated alerts of any issues (peak memory/cpu usage, data processing delays, errors, service unavailability etc) happening with the production instance.
Codified the Infrastructure with Terraform (Infrastructure as a code approach)
As a result of the automation, the team could release new software versions much faster, of much better quality, without errors caused by human factors and could significantly reduce the time and money spent on integration/deployment and testing activities.
Migrations Between Cloud Providers
Major cloud providers have startup support programs providing their cloud infrastructure for free for the first 1 or 2 years. Our client could obtain such credits from AWS, Google Cloud, IBM Cloud and Microsoft Azure and he didn't have to pay a dime for his development infrastructure for 5 years. However this required the development team to keep the system cloud-agnostic and once in 1-2 years migrate up to 30 servers and data (Dev, QA and Production environments) from AWS to Google Cloud, from Google Cloud to IBM Cloud and from IBM Cloud to Microsoft Azure.
We used Docker, Ansible, Cloud Formation to perform this migration.
On-Premises Installation for Enterprise Clients
Enterprise clients required that the system is installed in their own cloud and installation and support is handed over to their own DevOps team. Access to the production environment for our team was restricted. We created an Installation guide, Ansible Playbook, and Cloud Formation Template allowing the clients to automatically create all infrastructure and install the system and subsequent updates without involving our engineers. We also conducted a few training sessions with screen sharing to train the customer's DevOps team to use the installation scripts.
All highlights of the project and the development process are described here.
Wealth Management Platform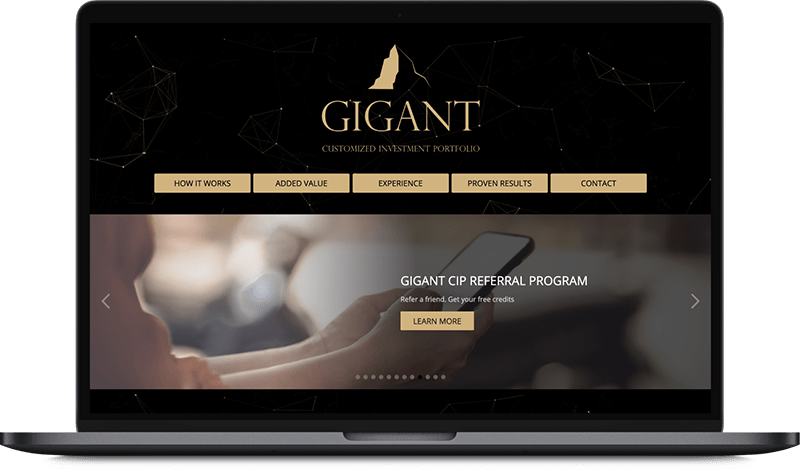 Wealth Management Platform
Wealth management platform connecting investors with a professional wealth-advisory company, allowing investors to answer a questionnaire and receive either a recommended model portfolio or a custom-tailored individual portfolio, that is further monitored, rebalanced and adjusted by a professional wealth-adviser based on the changing market conditions and client's goals.
Mobile Banking App for Migrants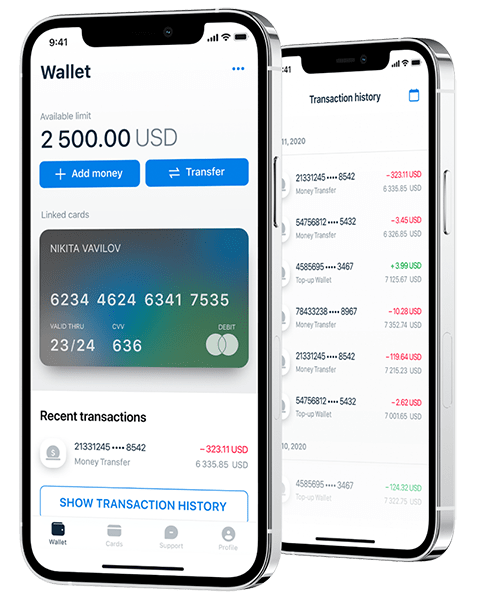 Mobile Banking App for Migrants
A mobile banking app for migrants designed to facilitate monetary transactions like financial help to families, getting paychecks early, microloans, etc.
Design for Finance Data Management Platform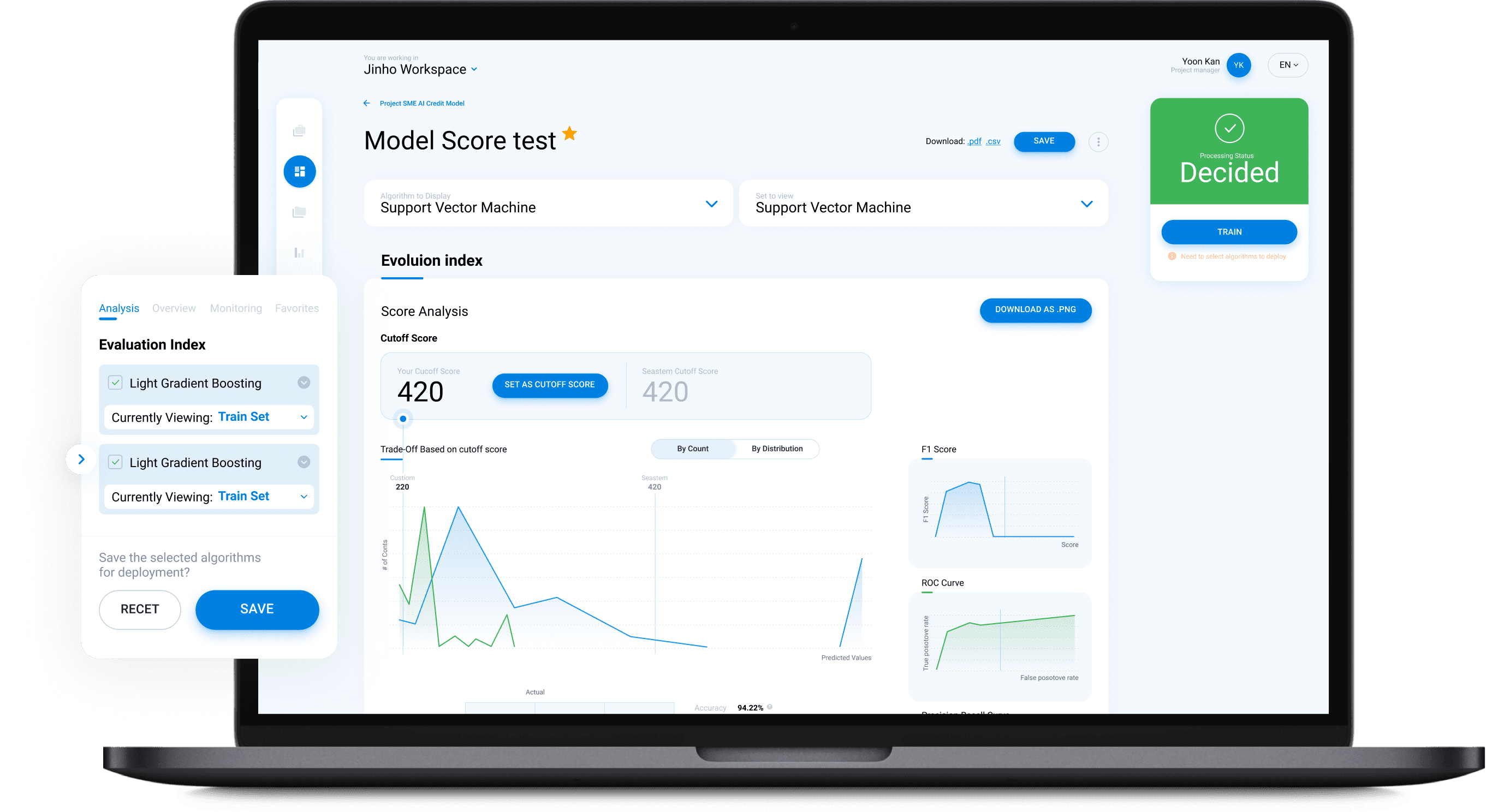 Design for Finance Data Management Platform
Fintech
Artificial Intelligence
A web app for people working in the financial sector to create analytical models. The app uses AI-based predictive modules reflecting the credit cycles to automate decision-making in Finance. Unlike the traditional statistical approach when making one analytic model takes 2-3 months, the application enables users to build, test, and deploy multiple predictive financial models within just a few clicks.
Mobile Bank Transfer App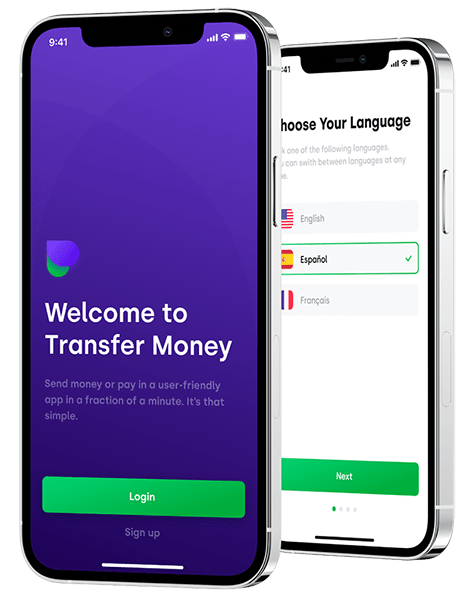 Mobile Bank Transfer App
Mobile app-to-bank transfer solution enabling its users to send money from US-issued bank cards to Nigerian bank accounts when money debited from senders' cards instantly enters bank accounts in Nigeria. The app also allows paying bills internationally.
Credit Scoring SaaS App for Financial Organizations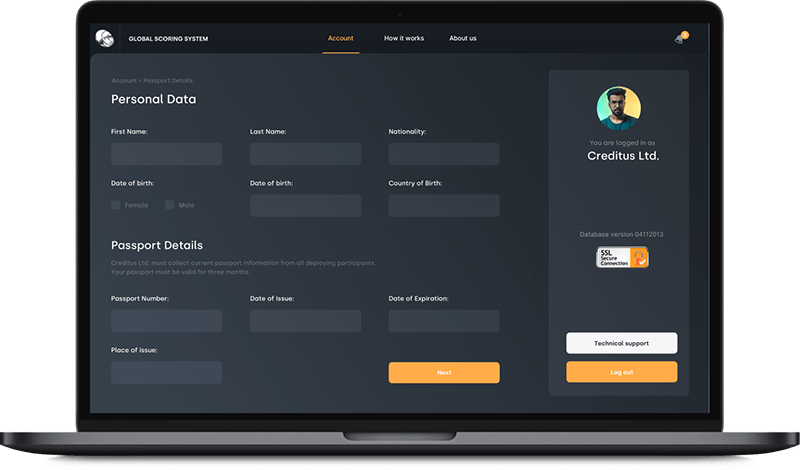 Credit Scoring SaaS App for Financial Organizations
Fintech
Credit Scoring
Machine Learning
The system is a SaaS platform allowing the client to evaluate solvency and reliability of the potential borrowers using statistical methods of analysis of the historical and nontraditional data sources such as social network profiles and others. It allows the client to upload his normalized and anonymized database of previous loans data, build mathematical models and calculate the credit score of the future potential borrowers entering their data through the system's web interface.
AI-Powered Financial Analysis and Recommendation System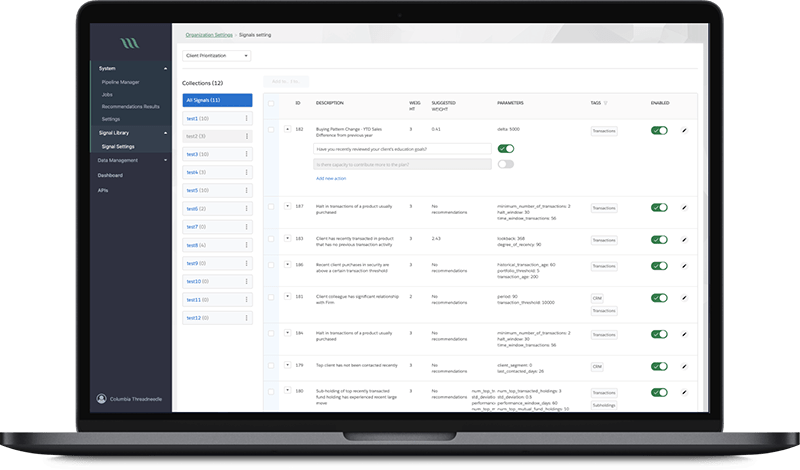 AI-Powered Financial Analysis and Recommendation System
Fintech
Machine Learning
Natural Language Processing
Data Science
Artificial Intelligence
The system uses machine learning techniques to process various content feeds in real-time and boost productivity of a financial analyst or a client relationship manager in such domains as wealth management, commercial banking, fund distribution.
App for Getting Instant Loans / Online Lending Platform for Small Businesses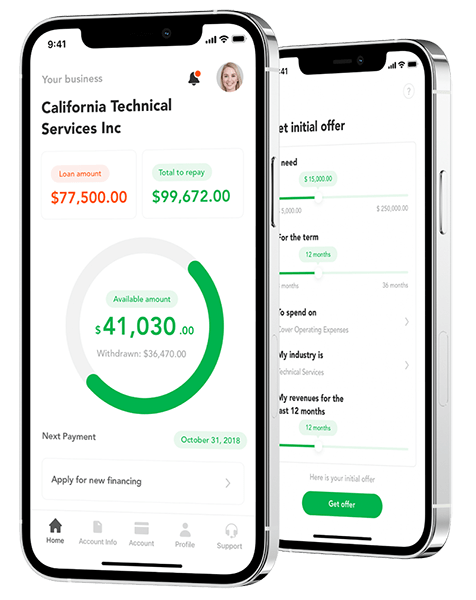 App for Getting Instant Loans / Online Lending Platform for Small Businesses
Fintech
Credit Scoring
Machine Learning
Digital lending platform with a mobile app client fully automating the loan process from origination, online loan application, KYC, credit scoring, underwriting, payments, reporting, and bad deal management. Featuring a custom AI analytics & scoring engine, virtual credit cards, and integration with major credit reporting agencies and a bank accounts aggregation platform.
Contact Form
Drop us a line and we'll get back to you shortly.
For Quick Inquiries
Offices
Australia
Level 20,109 Pitt Street, Sydney, NSW, 2000
Belarus
20a Internacionalnaya Street Minsk 220037
x
Something went wrong!
Try one more time!
The Itexus Team