One-Page Website for a Wealth Management Platform
One-page website designed to build brand awareness and attract a loyal audience before the platform release.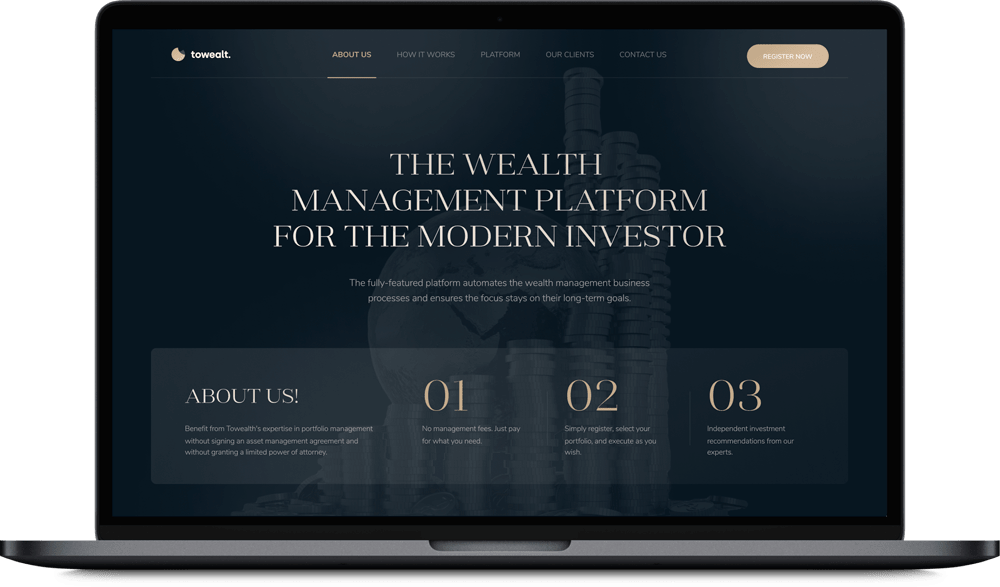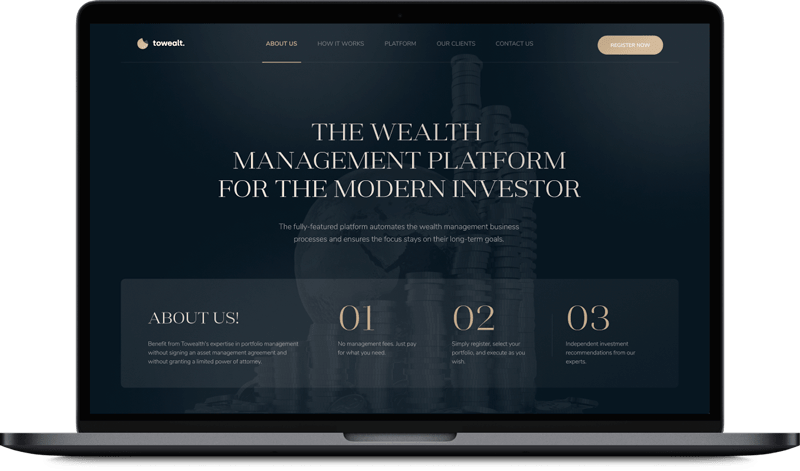 About the client
The client is a well-established wealth-advisory and asset-management company. For this company, Itexus developed a wealth management platform that connects investors with wealth-advisers.
Client's Request
The client wanted to collect data for marketing activities and make the target audience anticipating the platform launch. To fulfill the client's business objectives, we proposed to deploy a one-page website.
Engagement model
Time & Materials
Effort and Duration
60 hours
Solution
One-page website
Project Team
1 Designer, 1 Developer, 1 UX-Copywriter, 1 QA Tester
Target Audience
The platform is designed for people who need wealth management services. Therefore the same people are the target audience of the one-page site.
These people are high and middle income earners, knowledgeable in the financial field. They have high requirements for the quality of the services they pay for, and they want to make data-driven decisions.
Project Challenges
Crafting a website that would make the right impression on such a demanding audience was quite challenging itself. Besides, we needed to make these people anticipate the platform launch and convince them to share their data in the contact form. Yet designing a trustworthy and visually appealing website wasn't the only challenge we faced.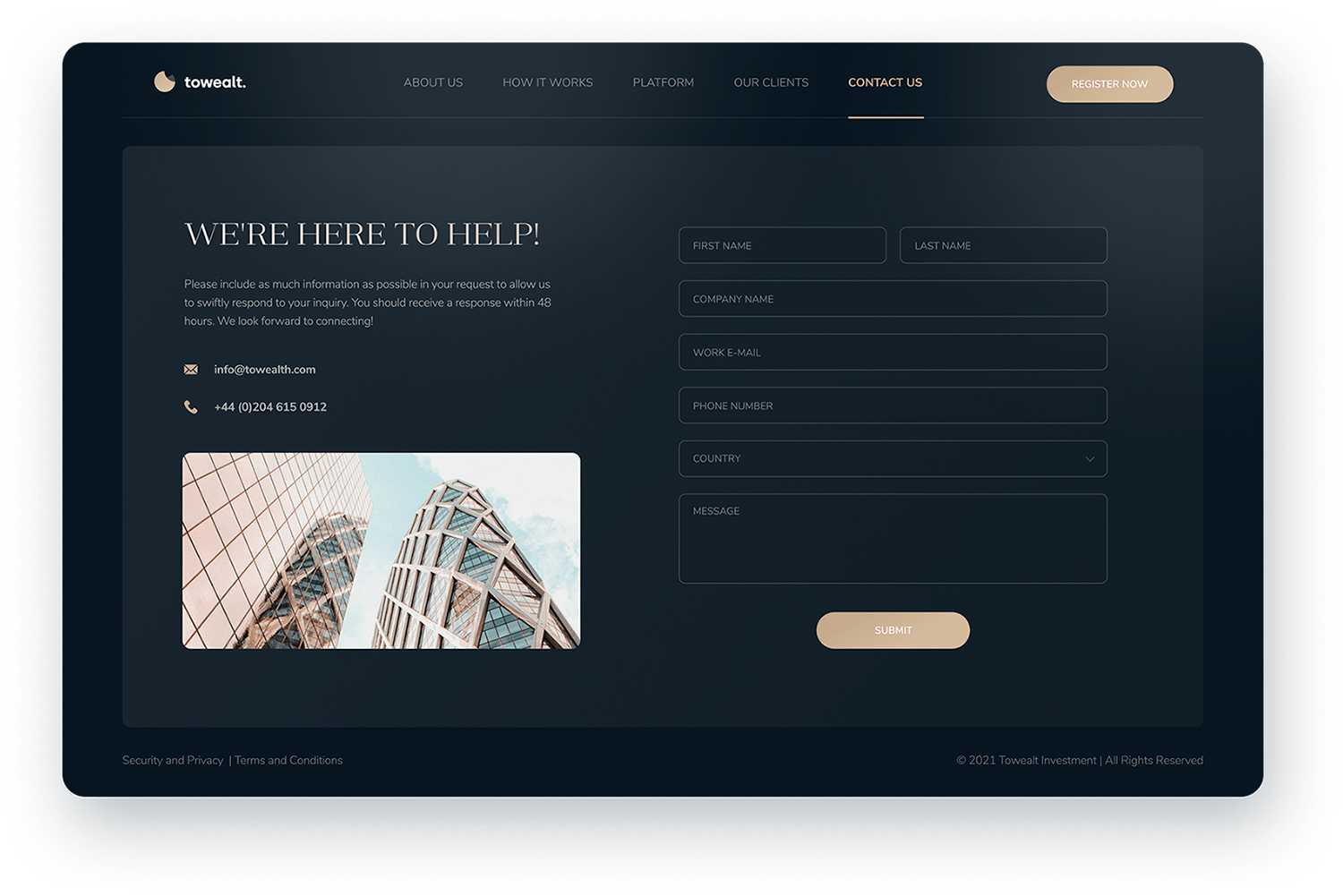 The client required a multi-language website available in English, German, French, and Italian languages. We adapted the content and made it automatically displayed in the language defined by the visitor's browser.
Another challenge was to scale the website across all devices given that it was multi-language. The point was that the same text in, say, the English and the German languages requires different space. Our QA specialist extensively tested the site to make sure all elements display correctly on all devices regardless of the language.
Solution overview
The one-page website we deployed for our client performs the following functions:
Collects visitors' data for marketing activities;
Describes the platform, its features, and advantages;
Demonstrates proven portfolio management results;
Provides customers testimonials;
Offers participating in the referral program;
Contains T&C, Disclaimer, and Privacy Policy documents;
Provides links to the company's social media accounts;
Explains how the platform works in a one-minute video;
Contains the contact form;
Development process
We got down to creating the site when the platform was in its development phase. It took 1 designer, 1 developer, 1 UX-copywriter, and 60 human hours to design and deploy the website.
Results & Future Plans
By the time the platform was launched, about 14,000 people had filled out the contact form. This provided our client with deeper insights into their audience and helped to adjust their marketing strategy based on the received data. Now when the platform is successfully launched, the site's essential intents are to represent it on the web and help it gain new users..
Need a one-page website for your application? Contact us to discuss how we can best serve your needs.
Contact Form
Drop us a line and we'll get back to you shortly.
For Quick Inquiries
Offices
Poland
Żurawia 6/12/lok 766, 00-503 Warszawa, Poland