Platform for Building & Improving Credit Score
A platform that enables young people with no credit history to build and improve their credit scores, and helps develop financial literacy.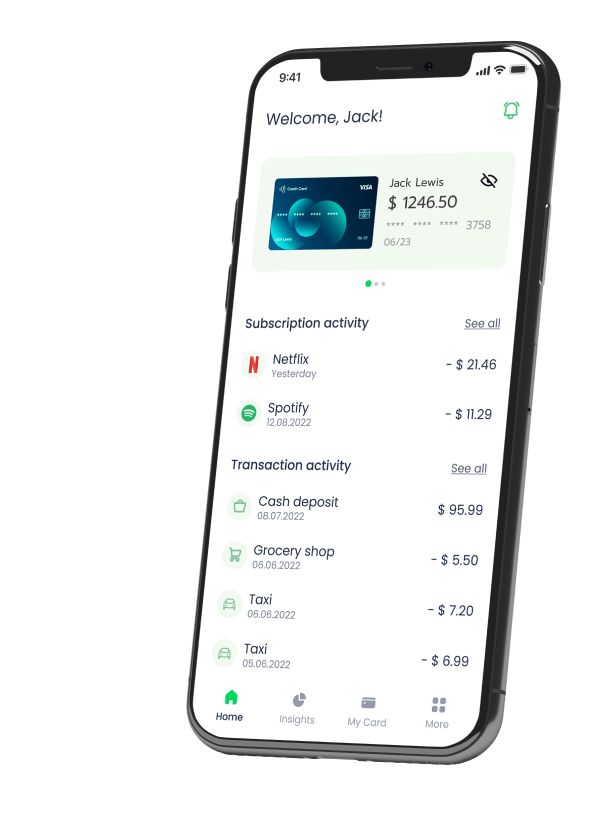 About the client
Our client is a U.S.-based fintech startup founded by young people facing various challenges when it comes to building credit scores.
Solution
Discovery phase
Effort & duration
4 months
Engagement model
Time & materials
Project background
Young people with little or no credit history face challenges in obtaining loans and credit. Existing methods for building a credit score are often inadequate or unavailable. A poor or bad credit range also leads to limited financial capability, which in turn brings higher interest rates and fewer loan options. In addition, the new generation often lacks financial knowledge about building and maintaining wealth. For this reason, our client decided to create a platform that would facilitate and accelerate the building and development of credit ranges.
Project team
Project Coordinator, Project Manager, Business Analyst, Tech Lead, UI/UX Designer
Target audience
The solution is aimed at young people who want to conveniently build, improve and keep track of their credit score and increase their financial literacy.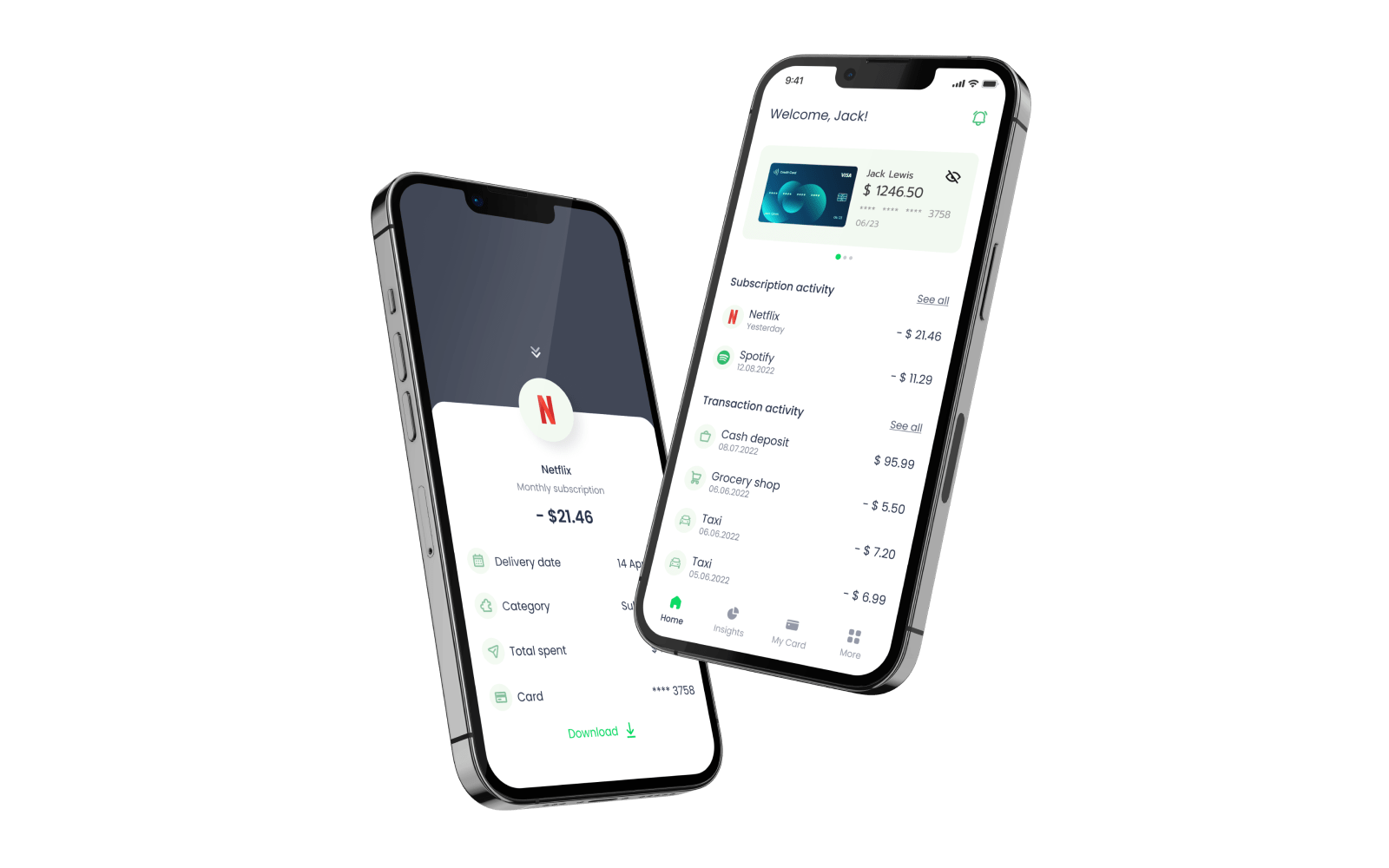 Solution overview
In short, the platform aims to instantly improve users' credit scores by logging personal recurring payments (e.g., subscriptions or rent) as credit history. There are three modules: a mobile client app, a web-based admin panel, and a landing page.
Mobile client app
In the mobile client application, users can link their bank accounts, check their expenses, and pay and keep track of recurring bills while building their credit history. Here are the features for this module:
Authorization and authentication sub-module allows users to sign up, create accounts, log in, receive and enter one-time passwords, enter personal information, link bank accounts, pass KYC checks, etc.
The homepage includes a dashboard, virtual cards, and credit score.
The income and expenses tab includes statistics and an understandable graph.
Bank account management allows users to connect and disconnect bank accounts, enter bank account credentials, etc.
Account data management includes passwords, subscription plan, notifications, personal data management, etc.
Virtual card management allows users to create a virtual card, view general information, account balance, and payment history.
The financial data management sub-module allows users to view and filter the list of transactions and their details, search the transaction, view upcoming payments, etc.).
The help center contains articles that can be viewed and filtered, also users can ask questions.
Admin panel
The admin panel enables the management of internal processes through user administration and business performance management. The following functions are provided:
Authorization & authentication
Customer relationship management sub-module, where the admin can view the list of customers, search for customers and view their details.
Business performance management dashboard where the admin can view the system and business statistics for the selected period.
The help center contains a list of help articles that can be managed by the admin.
Landing page
The visitor module is implemented as a landing page designed specifically for marketing or promotional purposes. It provides information about the application, the company, contacts, etc.
Third-party integrations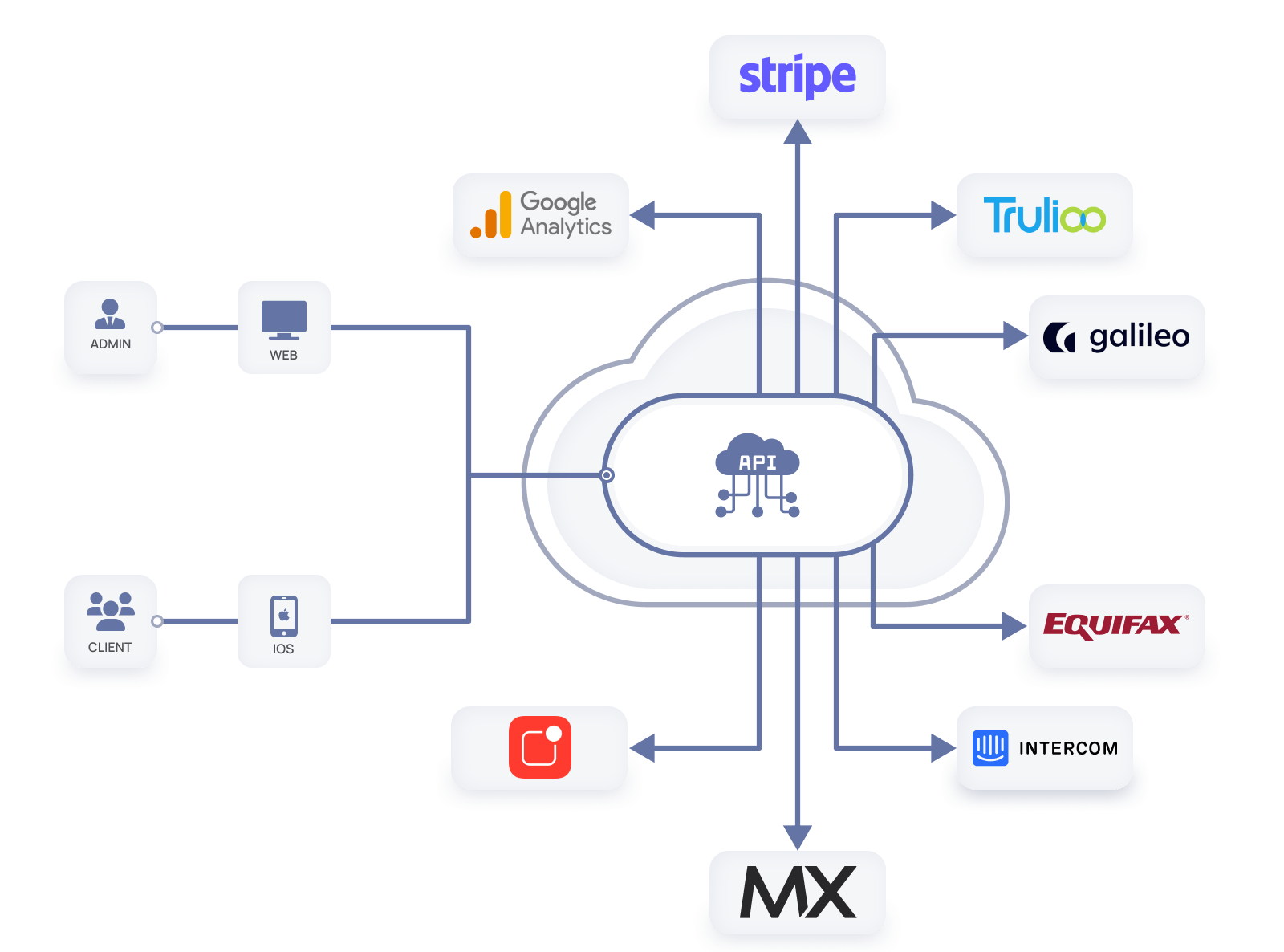 Stripe is a payment services provider that lets merchants accept credit and debit cards or other payments.
Trulioo automates the online identity verification process KYC/AML compliance while providing a frictionless onboarding experience.
Galileo is used for virtual card issuing and making payments.
Equifax is used for getting credit score information.
Intercom provides the ability to manage articles of the help center.
MX Technologies verifies user identities using a bank data technology stack aggregator and provides access to transactions' details.
Apple Push Notification service allows approved third-party apps installed on Apple devices to send push notifications.
Google Analytics is an analytics service that allows to measure traffic and engagement across websites and apps.
Project approach
The discovery phase lasted 4 months from the beginning to the delivery of the last artifact. The main purpose of the discovery phase was to formulate and clarify the requirements and to create the artifacts that our client will use to raise funds for project implementation. Here are the outcomes of the discovery phase:
Work breakdown structure (WBS) document with an accurate estimate of all functions.

Vision and scope document with a clear definition of the project scope and a comprehensive description of potential risks (e.g., risks in promoting the solution, risks in integrating vendors, etc.) and ways to address them.

Software architecture document describing the architecture of the solution and the tech stack.

A clickable prototype to visualize the idea for the platform and present it to investors.
Technical solution highlights
This is the architecture diagram of the future solution explaining how it is expected to be organized and works.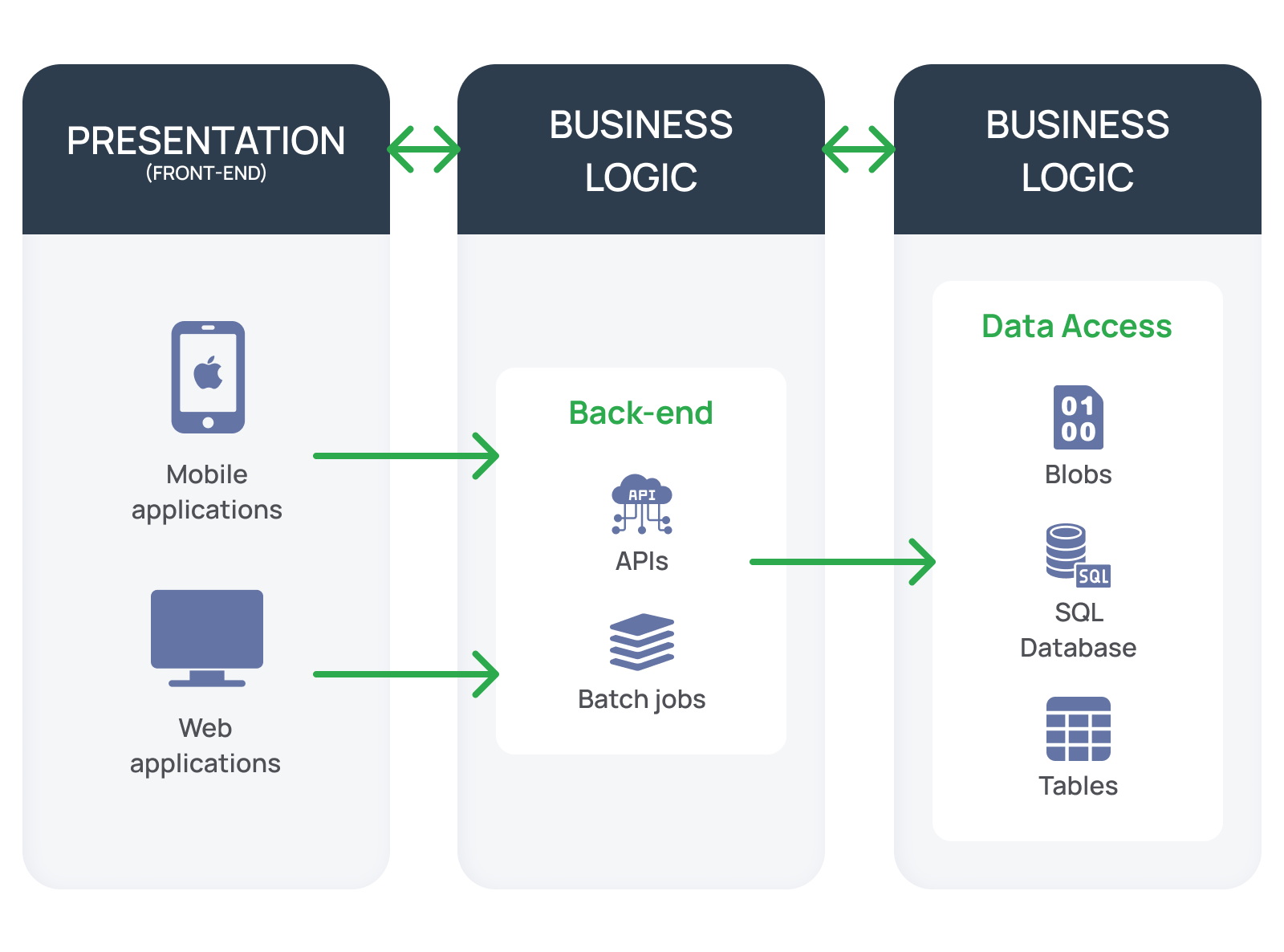 Results & future plans
With all the above artifacts in hand, the client is all set for fundraising. After receiving the investment, the client will return to us to begin the development phase.
Looking for an investor and need help preparing for the pitch? We'll be happy to conduct a discovery phase for you. Contact us to give your project the right start.
Contact Form
Drop us a line and we'll get back to you shortly.
For Quick Inquiries
Offices
Poland
Żurawia 6/12/lok 766, 00-503 Warszawa, Poland