Creating a digital banking solution from scratch requires a significant investment of both time and money. In contrast, white-label solutions allow for quick launch in the most resource-efficient manner, not to mention lower costs, multiple customization options, and other benefits.
In this article, we'll take a closer look at white-label digital banking solutions – how they work and why they can be a great alternative to custom development. We'll also discuss the benefits of using this type of software, and explore some of the essential features to look for when selecting a white-label digital banking solution.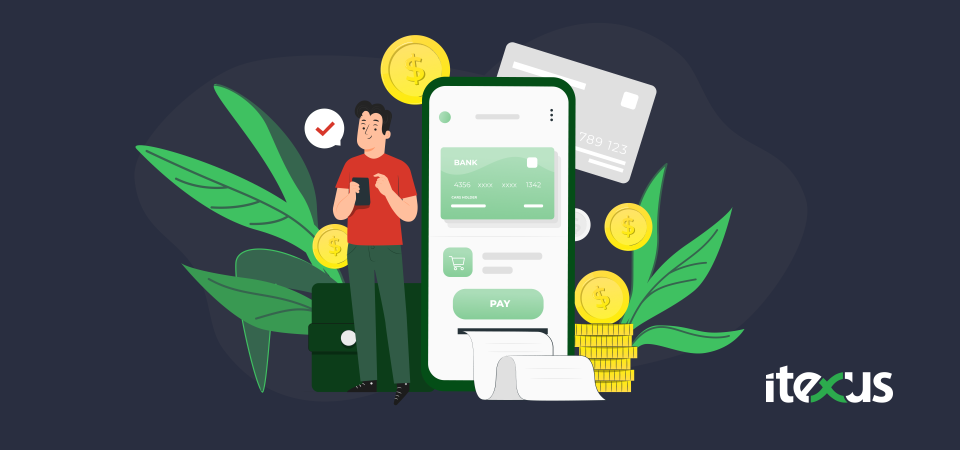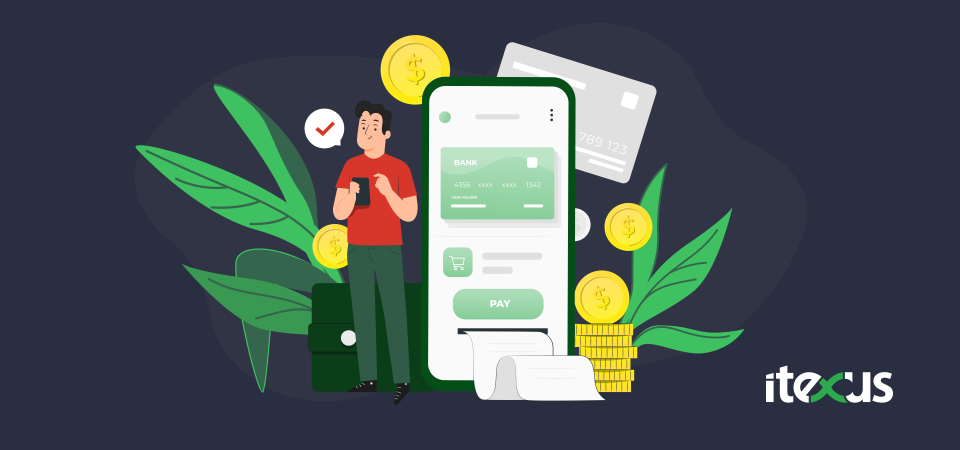 Factors driving the need for white label banking
In today's dynamic environment, businesses must be agile and responsive to market demands to succeed. Time-to-market is often a crucial factor that affects the product's success. White-label solutions can help businesses accelerate their time-to-market by offering a pre-built platform that can be quickly customized and launched under their brand. This frees up resources that would otherwise be spent on developing a solution from scratch, allowing businesses to focus on marketing and customer acquisition.
Another factor driving the demand for white-label solutions is feasibility. Developing a custom app from scratch to test a niche and validate hypotheses increases the cost of errors or failure. White-label apps provide an affordable way to test and validate ideas, gather client feedback, and identify areas for further product development.
There is also a scenario where a company creates an app for its specific needs and then sells its source code to other organizations. This allows the company to partially or completely recover development costs and even earn additional revenue.
How does white-label banking work?
In a nutshell, the process of setting up a white label mobile banking app for use under a company's brand involves purchasing software, customizing it, and presenting it to clients. Here's how it works in the banking industry:
a company develops a white-label digital banking app and offers it on the market (or develops an app for its own needs and then sells its source code);
a bank purchases the software and rebrands it to fit its own identity and brand guidelines. Depending on the app, the buyer can customize visual elements or add advanced features upon request;
the bank introduces the app to its client under its own brand.
The buyer can either pay a one-time fee for the source code and use the app for its lifetime with no additional costs, or opt for a subscription model and pay a certain amount each month/year – it depends on the conditions offered by the app provider.
Advantages of white label banking solutions
The growing interest in such products is explained by the benefits that all market participants can leverage. By choosing white label banking software, companies can enjoy:
reduced costs;
faster time to market;
customized products that can be offered under their own branding;
scalability and flexibility;
access to industry and technical expertise;
actionable insights into the customers based on data gathered and processed in the app.
As for users, they get access to financial services, personalized banking experience and tailored offers, a convenient way to manage their finances, and other benefits of digital banking.
White-label banking development process
If a bank opts for using white-label banking instead of custom software development, the setup process will be as follows:
Customization. The chosen white-label banking platform will be customized and branded to maintain visual consistency and convey the brand's message.
Integration: Developers can integrate the app with various third-party tools and services based on specific business needs. Note that this will incur additional costs.
Testing. The solution will be thoroughly tested to detect and fix any bugs before the product launch.
Launch. Next, the app will be launched – now you can market it to your target audience.
Support and maintenance. After launching the platform, it is necessary to monitor its performance, eliminate any possible technical issues, and promptly update the white-label banking app. This task can be delegated either to the vendor or to the bank's in-house tech team if one exists.
Key features to look for in white-label digital banking software
The functionality of the app depends entirely on a company's business needs and goals. However, there are some common features to look for when choosing a white label fintech solution:
Security. When building white-label banking software or any digital product for the finance market, it's important to prioritize security. If you're choosing a white-label banking app, ensure that strong security measures are implemented, such as two-factor authentication (2FA), SSL encryption, data encryption, secure storage and transmission of user credentials, regular security audits and testing, fraud detection and prevention systems, session management and timeout controls, regular software updates and patches to address security vulnerabilities, etc.
Scalability. A white label banking platform should be able to grow together with the business, as well as to support additional services and products when it is required. One way to ensure that a solution can handle large traffic is to opt for an application built using a microservices architecture. In this architecture, the application is broken down into smaller services that can be developed and deployed independently of one another.
Compliance. In order to comply with Anti-Money Laundering regulations, the app must have a robust Know Your Customer (KYC) process.
Branding and Customization. Last but not least, explore the app's customization options. The wider the range of options available, the more opportunities banks have to provide tailored and consistent brand experiences for their customers.
Any questions? Drop us a line.
Benefits of using custom solutions
While there are multiple benefits that go along with a white-label app, there are cases where it may not be an option. In these instances, choosing custom development provides the following benefits:
A more tailored solution to meet the unique needs of a specific organization;
Advanced features and functionality that are not available in white-label software;
Greater control over security and data privacy;
Seamless integration with existing systems and infrastructure.
This list could be extended further, but to maximize the benefits of custom banking software development, it is important to work with fintech specialists who have an impeccable reputation, deep knowledge of the financial industry, and strong technical skills.
Examples of successful white-label banking apps
If you're considering developing your own white-label banking app, take a look at some successful examples of white-label digital banking solutions to get inspiration for your project.
Crasulla. This white label banking solution covers the needs of any business planning to launch an e-wallet, neobank, or fintech solution. It offers key features such as online payment processing tools, reporting tools, and security features. It also provides functionality for card issuing and management.
Solaris Bank. This banking as a service white label product is provided by a tech firm with a German banking license. All banking services offered can be directly integrated into users' platforms. The vendor promises a high level of flexibility in building digital banking products and fast time-to-market.
RapidPay. This is a white label mobile wallet payment software that can be branded and customized based on business needs. It has received high praise for its KYC/AML compliance, instant peer-to-peer transactions, multi-currency support, and cross-border payment tools.
Rehive. This provider offers customizable digital wallets and payment solutions. Their mobile and web wallets can support both fiat and crypto assets. The target audience for this white-label software includes fintech startups, small businesses, and marketplaces.
Future of white label banking
White labeling is becoming increasingly popular as businesses seek to expand their reach without the expense and time commitment of building their own apps. This trend is expected to continue, with more fintech startups and traditional financial institutions turning to white-label solutions to offer a range of financial products and services to their customers.
The white-label banking apps industry is expected to increasingly adopt AI and machine learning algorithms. This will enable banking processes automation and a more data-driven decision-making process for businesses and provide personalized and efficient services for customers.
Summary
White-label solutions are a cost-effective alternative to custom software development. They let businesses offer their products and services under their own brand names while taking advantage of scalability, flexibility, and industry expertise. By using white-label banking software, companies can quickly adapt to changing customer needs and focus on marketing and customer acquisition. White-label banking solutions offer a competitive edge by providing a pre-built platform that can be quickly customized and launched under their brand.
At Itexus, we have deep financial domain knowledge, sharp technical skills, and solid experience in building software for banks and non-banking financial organizations. Whether you want to build a custom banking app from scratch, develop your own white-label solution, or need help with adopting an existing one, we've got you covered. Drop us a line to find out how we can help.
By Itexus Team