IoT App Assistant for Smart Swimming Goggles
We have built an app companion to Instabeat's groundbreaking accessory for swimming goggles.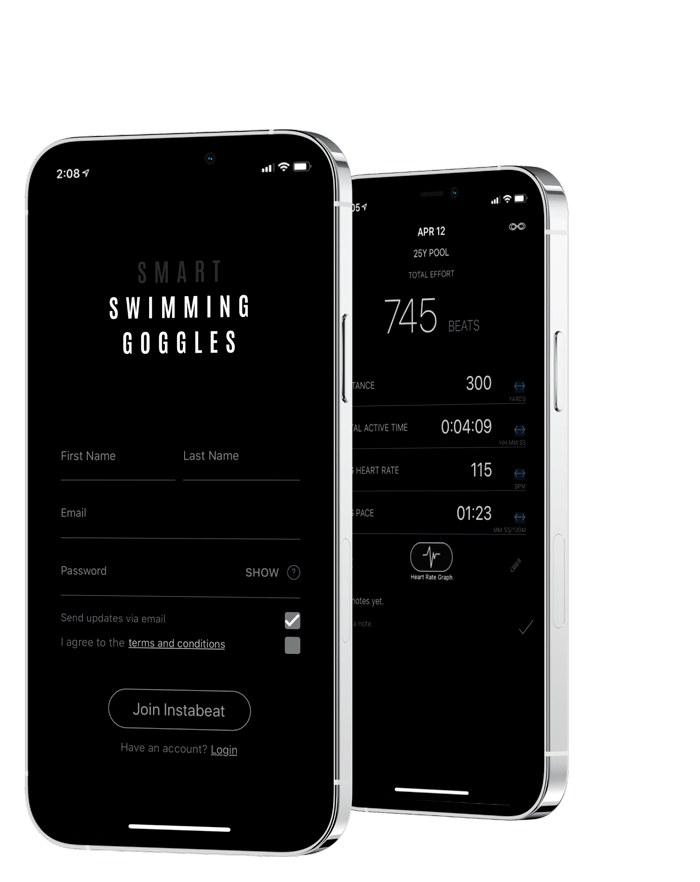 The device monitors the heart rate, calories, laps and turns during the swim and instantly syncs with the mobile app via Bluetooth.
Users can track their progress over time with their personal dashboard.
Solution
Mobile Application
Project Team
2 iOS developers, 1 PM, 1 QA Engineer
Development Work
The work was organized using the Agile development model and Scrum framework. We split the development into 2-week sprints with a presentation of the new features at the end of each stage. Unified QA team was assigned to the project from the very beginning. The client communicated with the team in Slack and Skype, we also used Git as a code repository.
Contact Form
Drop us a line and we'll get back to you shortly.
For Quick Inquiries
Offices
Poland
Żurawia 6/12/lok 766, 00-503 Warszawa, Poland