Energy Resources Consumption Management System for Enterprises
The system enables to monitor the flow rate and cost of consumed resources (heating, electricity, gas, water) in enterprises, buildings and geographically distributed objects (a group of buildings, region, city), efficiently select suppliers and rates depending on actual and planned consumption. It also allows regulating daily consumption both in manual and automatic modes with the aim of minimizing costs.
Features
Solution receives information from multiple sensors and meters installed in customer's objects in real-time, stores it for further analysis, compares results with the rules configured for the object in the system, and sends back the control commands to controllers – either to reduce or increase the power or consumption, turn off or on the devices.
The system consists of the following modules:
Module of data collection from "zone" devices
Module of automated rules-based data analysis and control commands generation
Business Intelligence Module for manual data analysis in various dimensions, time periods and graphical views
3D visualization module for displaying of devices on the 3D models of objects and buildings
Google Maps integration module for displaying the geographically distributed objects on a map and navigating to particular objects and devices
Administration Module for managing objects, zones, buildings, sensors, rates, analysis rules, control commands and data archive rules
Emulation module, the set of emulators implementing a variety of communication protocols used by end devices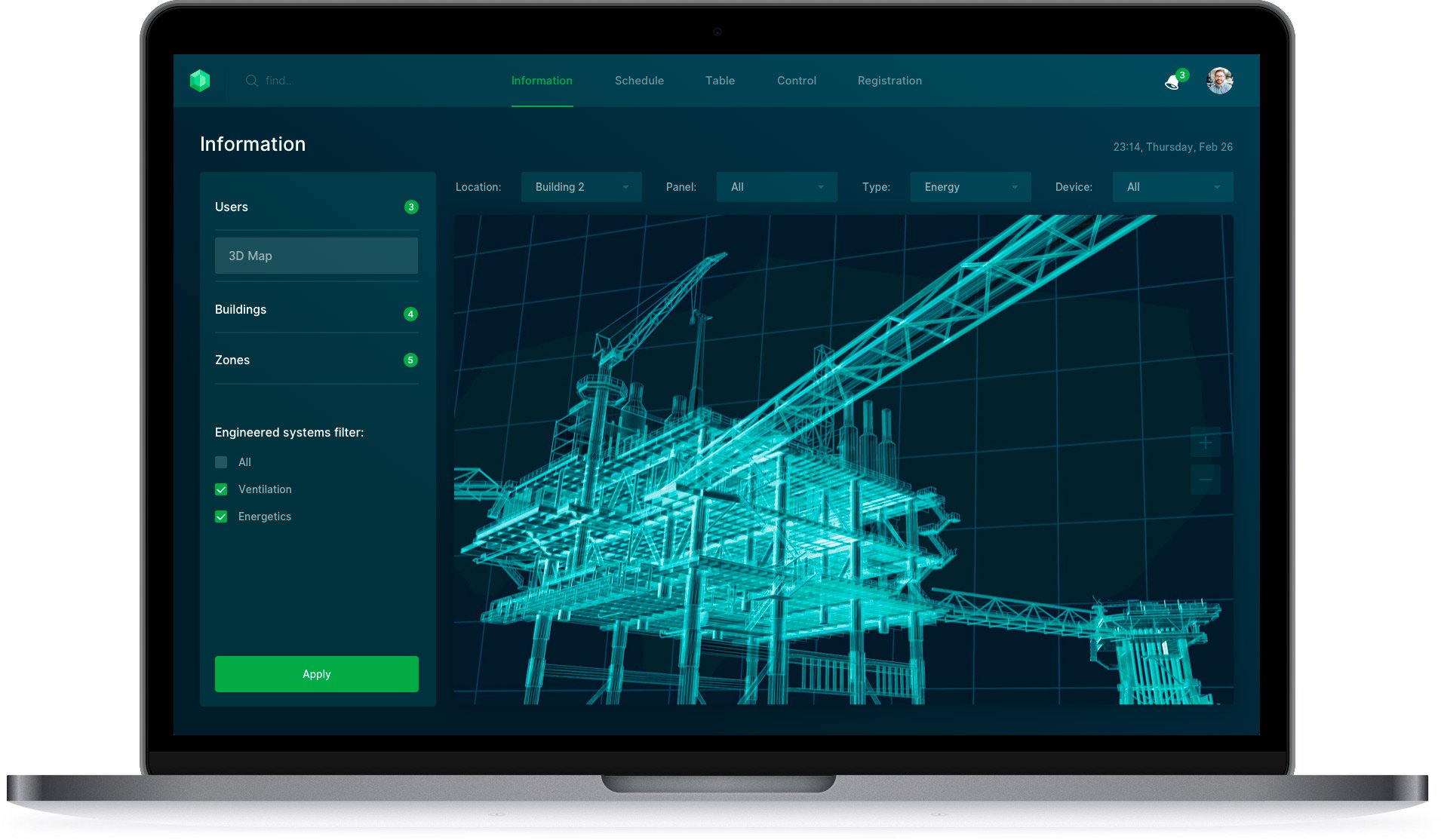 How it Started
The customer was looking for a long-time partner willing to adjust their working processes to the project requirements. Itexus was selected due to the following key factors:
Attention to the company's management, considering the project and cooperation as strategic for the company;
Experience level of developers that we could allocate to the project;
Flexibility of the development process organization, search, and involvement of scientists that could help to solve knowledge-intensive problems, full customer involvement into work – the customer worked together with the team in one room;
Resource management flexibility – the company has been able to retain key resources in the project during breaks – after the prototype development and between stages of getting funds, thus cutting down the knowledge transfer expenses;
Final price that was significantly lower than that of larger companies taking into account the level of developers
Development Work
The project started in November 2012. After a three-weeks fixed price analysis and design phase high level requirements and architecture were collected and documented. After that, the project was continued on time and materials and Scrum basis.
Key aspects of the development process:
Short two-week iterations and deliveries of product increment versions at the end of each iteration
Continuous integration, nightly builds, automatic execution of unit and integration tests
Collective work of the customer – owner of the project in the office with the project team
Regular code tests by the architect and automatic code analysis using Sonar
System Architecture Highlights
The possibility to process large volumes of data in real-time: up to 100,000 devices transmitting data once in several seconds
BigData – a necessity to store and process a large volume of information, the size of the database can reach hundreds of millions of records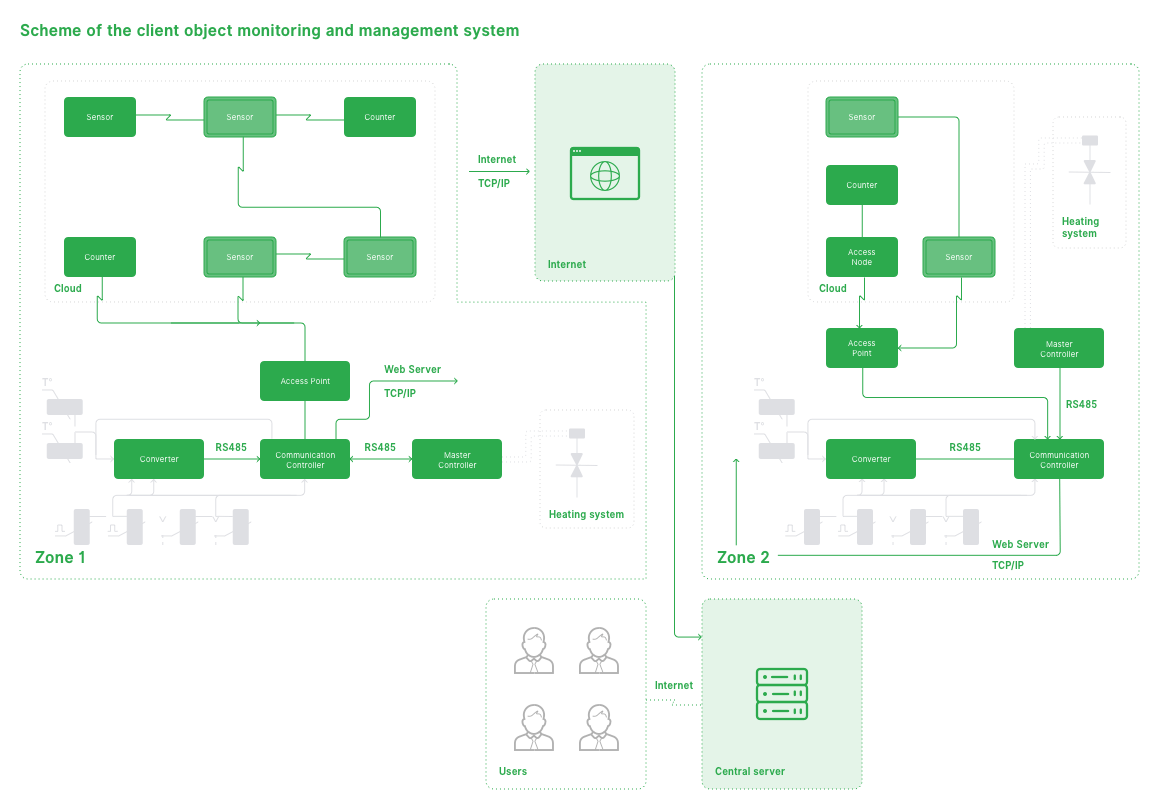 Technical Solution
The system was built using the following technologies:
C# .NET
Windows Azure
SQL Server Analysis and Reporting Services
Microsoft BI Technology Stack
Workload
The project took over 2 years to implement with the team of 8 people:
1 project manager
1 business analyst
1 QA engineer
4 developers
Augmented Reality and Image Recognition App for McDonald's
Investment Management Platform
Investment Management Platform
A private investor portal equipped with an automated aggregation of financial data and visualization tools, designed to provide a full overview of an investment portfolio, generate mid-year and year-end reports, and support secure integration with file hosting and reporting services.
Smart Contract Development for Cryptocurrency Investment Platform
Smart Contract Development for Cryptocurrency Investment Platform
The added functionality helps mitigate investment risks by encoding complex financial arrangements on the Ethereum blockchain. The delivered solution uses custom tokens for renting, making payments, and managing cryptocurrency portfolios.
Healthcare Claims Management System for Evaluating Hospital Bills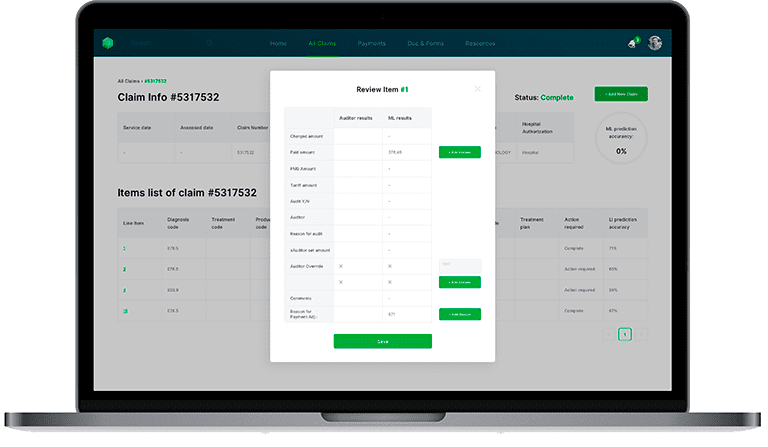 Healthcare Claims Management System for Evaluating Hospital Bills
Healthcare
Machine Learning
Insurance
The healthcare claims management system is a web app that helps medical insurance auditors making a judgment on the claims issued by the medical aid providers. It reduces the costs of claims auditing process and fraudulent risks or human mistakes with the help of machine learning algorithms.
Web & Mobile Pest Forecasting Application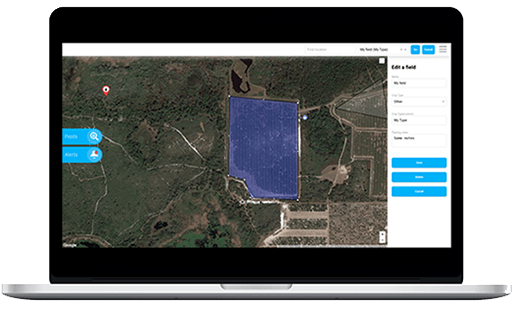 Web & Mobile Pest Forecasting Application
Web and mobile applications for farmers to take care of their yield crop, see predictions on pests, weather forecasts for a specific field, accept notifications on pest danger. This modern B2B platform in AgriTech sector is being developed for one of the largest research institutes in the USA. The users of the product are leading food production companies in North America and South America.
Augmented Reality and Image Recognition App for McDonald's
Augmented Reality and Image Recognition App for McDonald's
McDonalds' Augmented Reality app uses image recognition to give customers insight into McDonalds products.  After scanning any product, a customer can see which ingredients and processes are behind it.
Mobile App for Supporting Young Athletes

Mobile App for Supporting Young Athletes
This mobile app helps communities support their young athletes so they can grow, learn and thrive.
Bot Answering Machine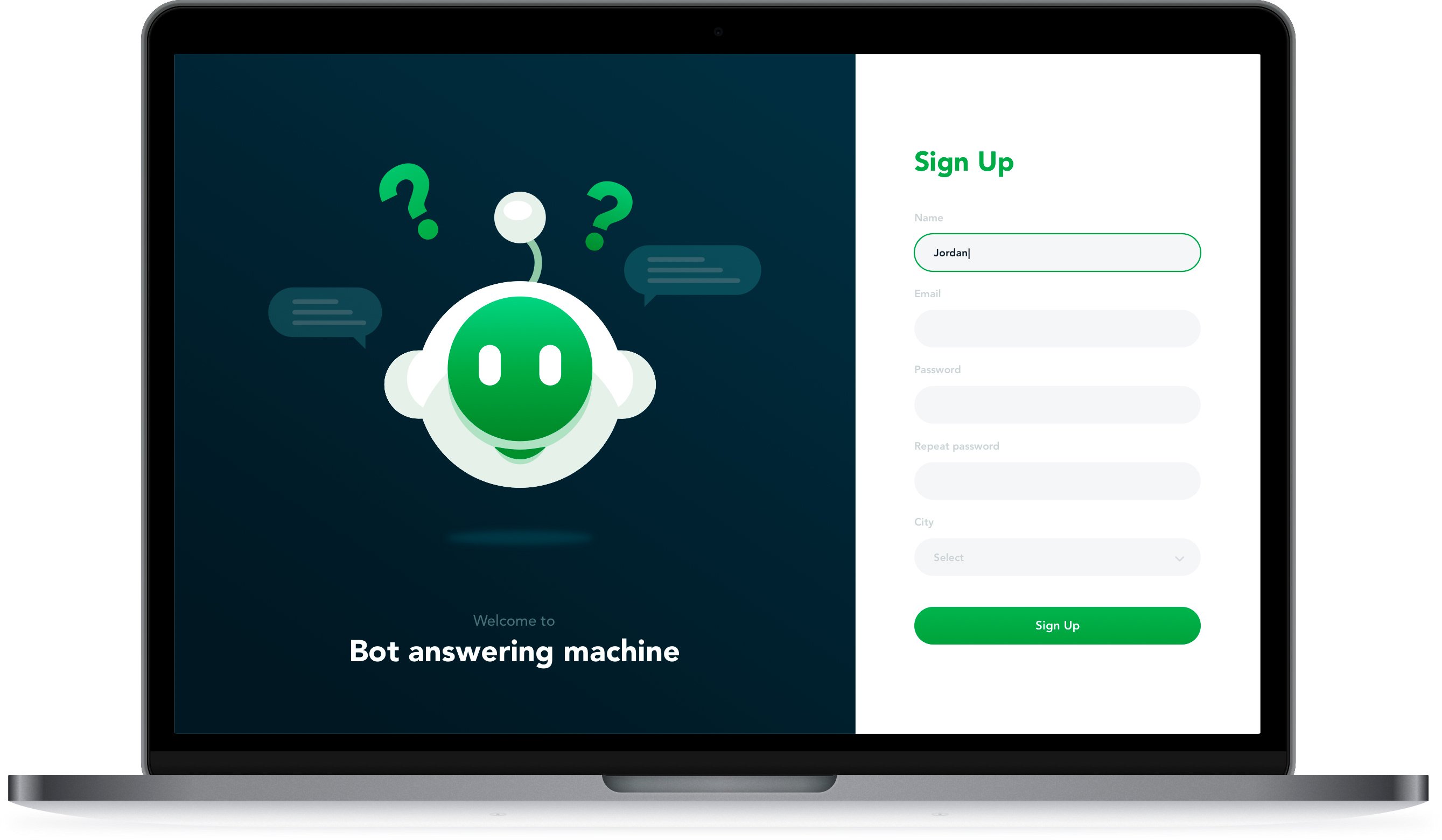 Bot Answering Machine
Healthcare
Machine Learning
Natural Language Processing
Artificial Intelligence
The system allows a business to train its own chatbot that will be able to answer phone calls, greet user over the phone/sms, provide information about a client's services and also help a user to schedule an appointment based on the available time slots. The application is HIPAA-compliant and has emergency calls scripts. There is also a dashboard where clients are able to create, configure and train very own conversational agent.
Contact Form
We keep all your project information safe and secure. Drop us a line and we'll get back to you shortly.
x
Something went wrong!
Try one more time!
The Itexus Team