Healthy App for Tracking Calories and Improving Eating Habits
This mobile app designed to be the all in one solution for improving the users' eating habits.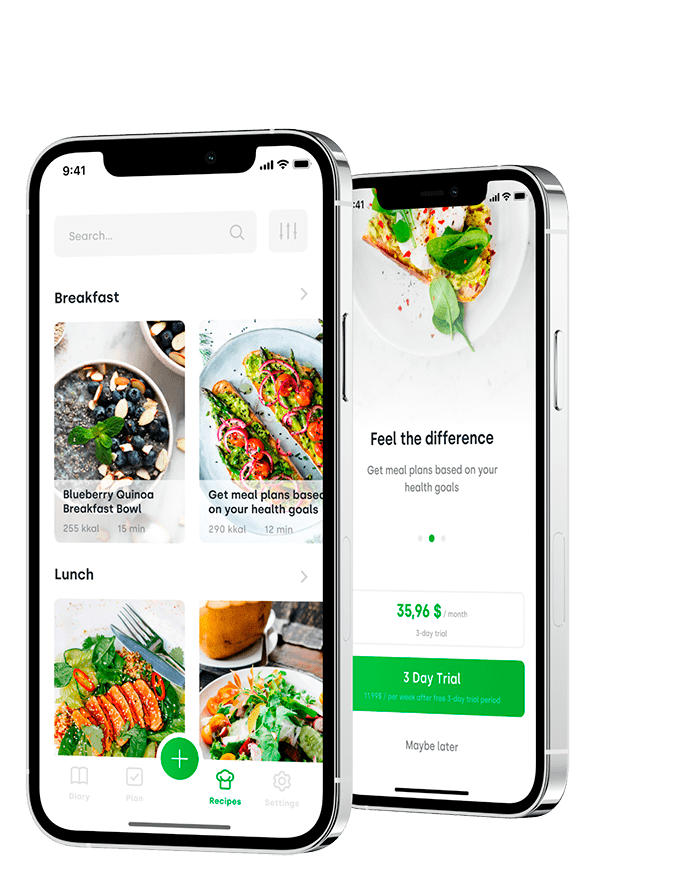 It is an essential tool for losing weight, building muscles and developing an effective diet plan. This healthy app is a simple way for users to reach their healthy eating goals.
It includes the possibility of using calorie tracker, macros calculator, carb & protein counter. In addition to that, many healthy recipes available within the app give users some additional insights into how to lose weight.
Effort and Duration
The project started in January 2018 and ended in July of the same year.
Project Team
1 Project Manager, 2 Flutter Developers, 1 Android developer, 1 QA Engineer (employed on the client's side).
Features
Helps users lose weight, build muscles and develop healthy habits
 Calculates calorie intake & macros including fat, carb and protein counter
 Plans and tracks the effectiveness of meal preparation activities
 Provides healthy tips and personalized diet in order to reach user's health goals
Contains information about healthy low carb and vegetarian recipes specifically designed to lose weight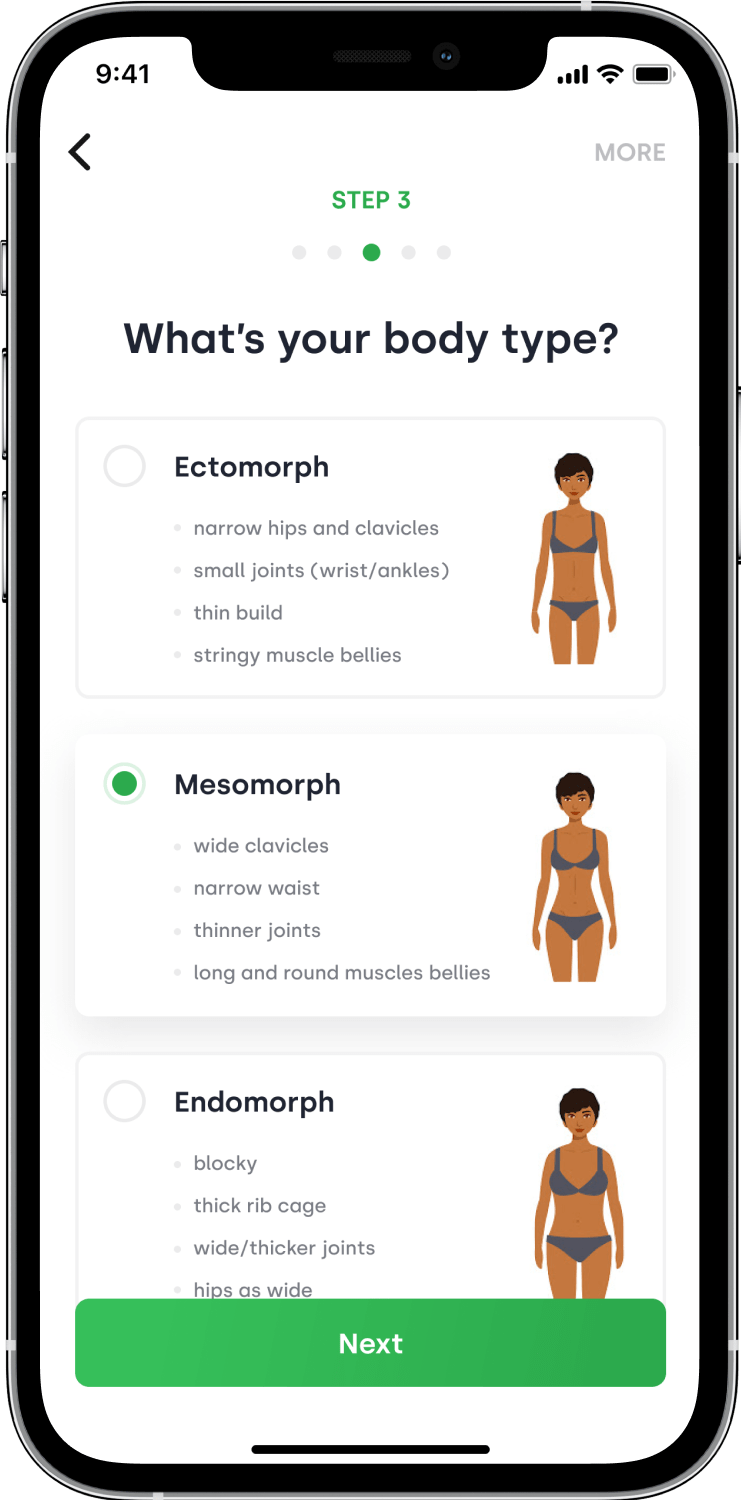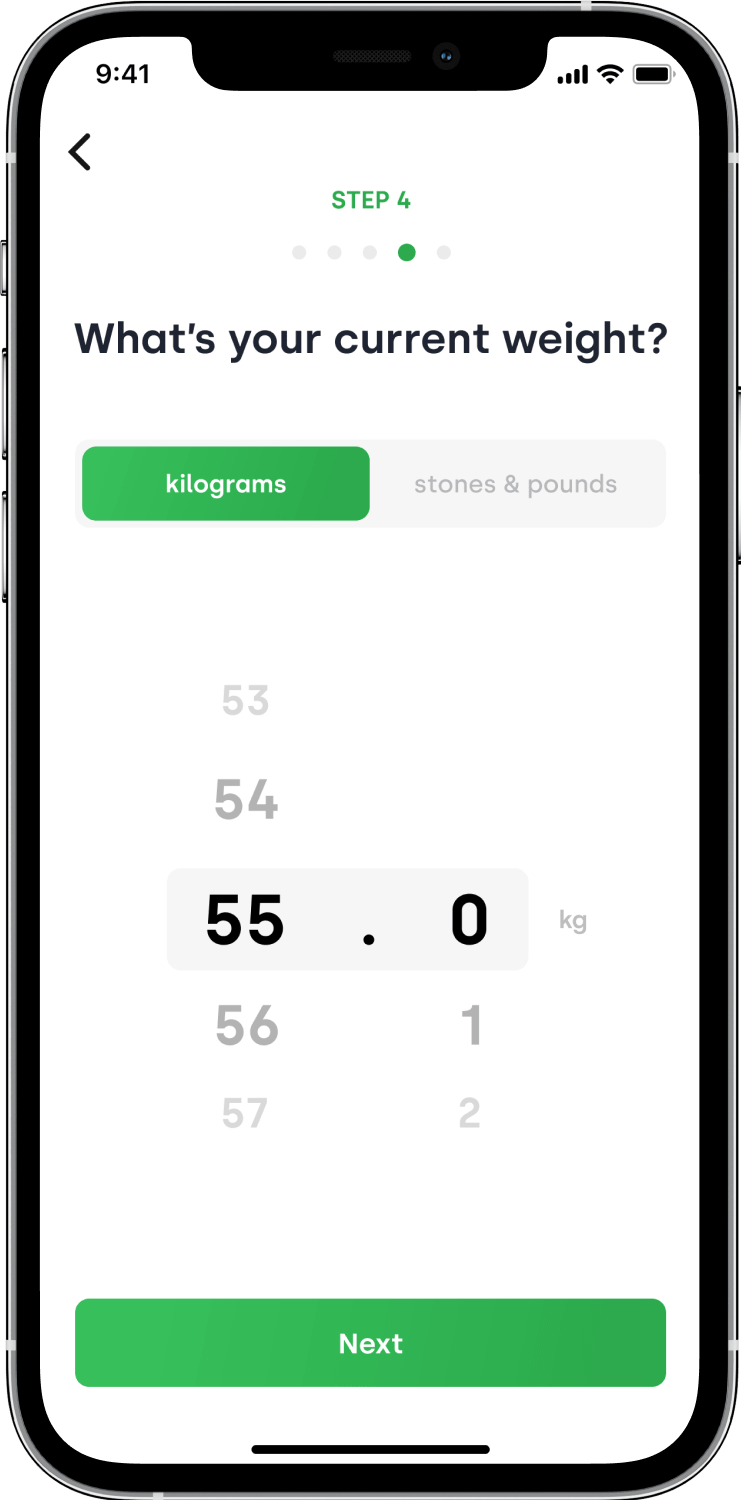 Development Work
Our development team acted as a contractor to our customers and was responsible for developing the app's UI for both iOS and Android platforms. The respective process was organized using the Agile development model and subdivided into respective 2-week sprints. The client provided us with all the necessary development documentation including the app's concept and design mockups as well as access to its backend via an API protocol. The latter part of the application was completely developed by another team.
The project started in January 2018 and ended in July of the same year.
Contact Form
Drop us a line and we'll get back to you shortly.
For Quick Inquiries
Offices
Poland
Żurawia 6/12/lok 766, 00-503 Warszawa, Poland