TeleMedicine Platform for Women's Mental Health
Itexus built a HIPAA compliant telemedicine platform targeted on women's mental health support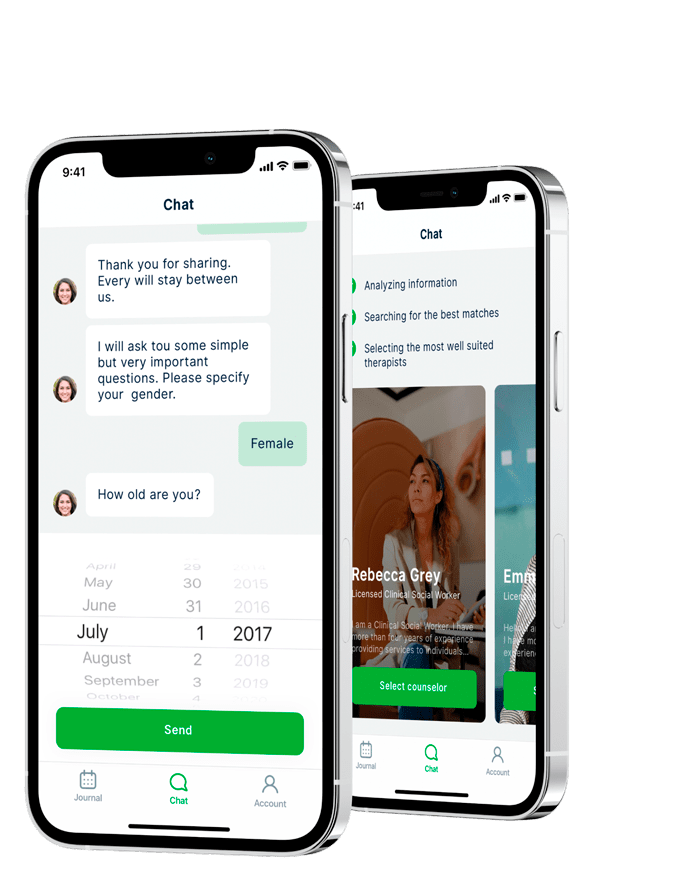 A telemedicine platform for women to access a therapist, approach a mentor for support or become a mentor for others, and talk to other women in a safe, stress-free, and supportive environment.
Engagement Model
Time & Materials
Effort & Duration
Ongoing, since January 2020
Solution
iOS app & web app for users, web app for therapists, web admin panel
Project Team
4 developers, 1 BA, 1 QA, 1 PM
About the Client
The client is an American entrepreneur with over 7+ years of experience building products in the tech field. He had launched a few successful startups, among which an e-reading app and a dating app, built a strong expertise in the tech market, and came up with an idea for another startup.
Client's Request
The client approached us to develop a marketplace that would connect therapists and people who need their help. The idea behind the marketplace was to enable people to take care of their mental health on the go and provide them with access to therapists on their fingertips. The client wanted to back up his idea with solid expertise in the telehealth industry, so he reached out to Itexus.
In January 2020, we got down to work, and by the end of March, we released an MVP called LifeHelp. But by early May, it became clear that the marketplace model didn't work for the project. The thing that remained unaddressed was that a person who needs a counselor's help wants not to search, read reviews, and make tough choices, but to get help from a professional right away.
So it was decided to focus on a certain audience segment and pivot the project to the subscription model. The idea was to pass the buck of selecting a counselor to the platform that was supposed to explore the user's needs, goals, and pain points via chat-bot and shortlist 3 specialists. These decisions became a major turning point for LifeHelp.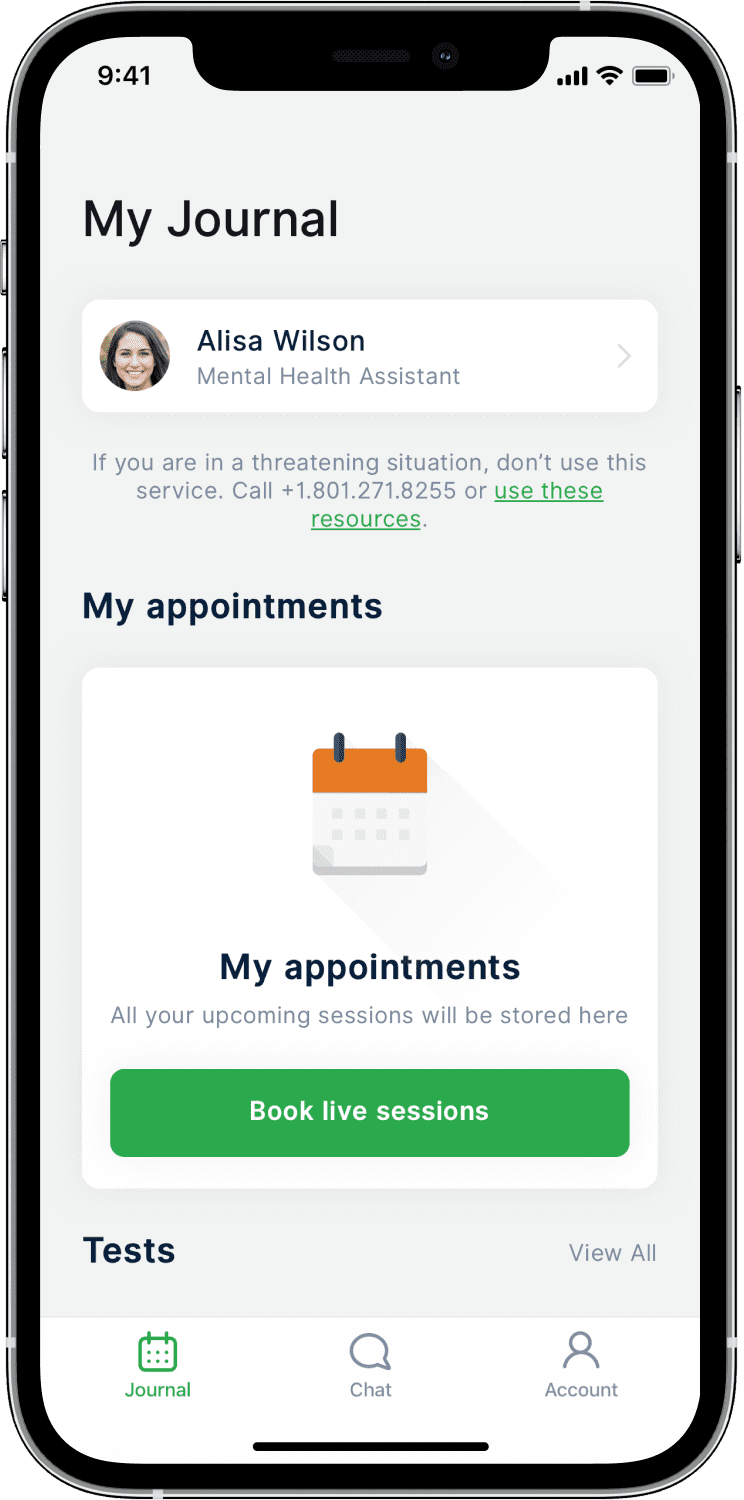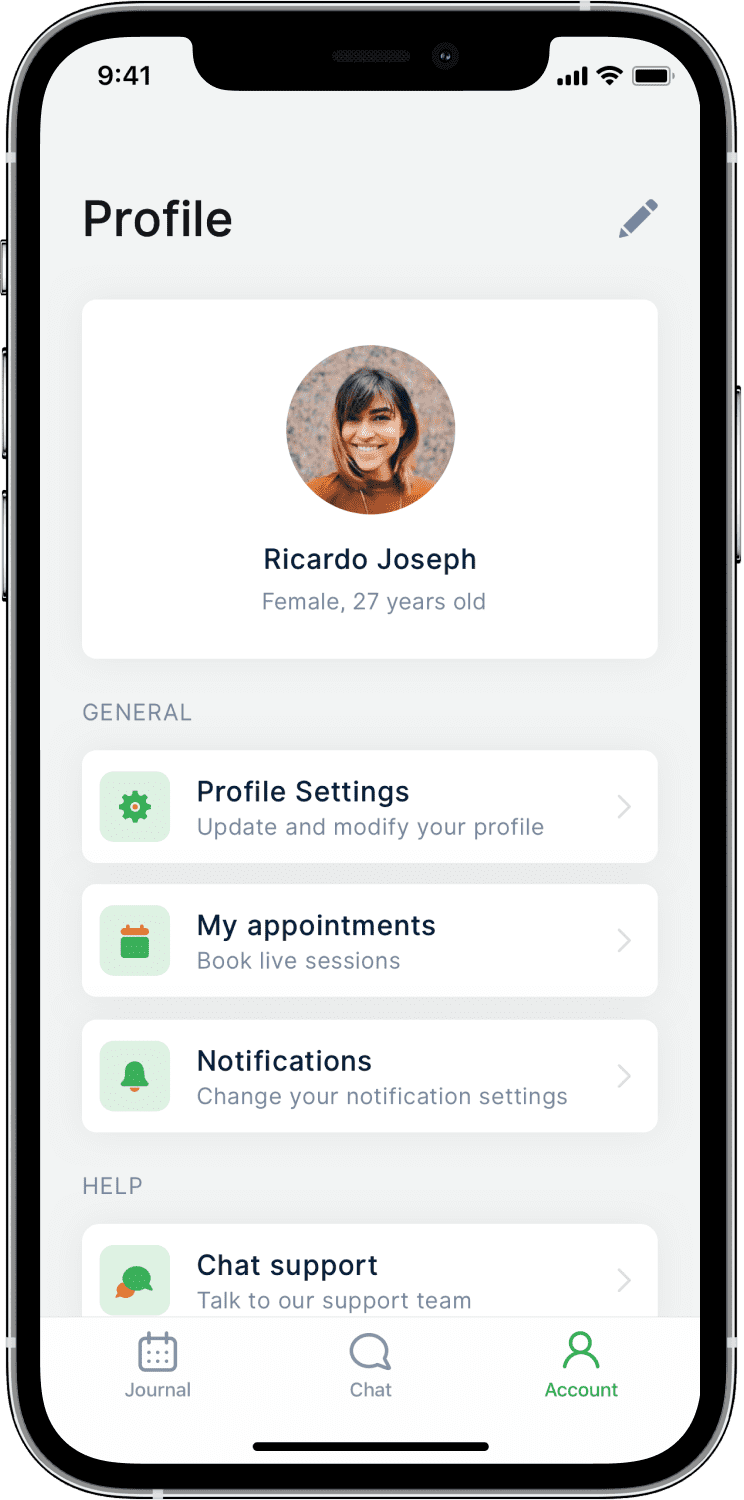 Target Audience
The platform is marketed as a product for women that helps them maintain mental health daily. Being a woman today means balancing between career, family, household, self-development, and many other aspects of life. Obviously, such race is the surest way to burnout, yet it is the way of millions of women.
In the pre-pandemic life, women had their own time for little rituals to maintain health. But in March 2020, a global lockdown began, and in these new conditions of the pandemic, social isolation, and remote work, women are no longer able to perform these rituals.
Staying engaged and fruitful is much harder when working from home, especially if there are kids or relatives, and the working day stretches from early morning to late night. Being socially isolated for months and feeling the lack of personal space and their own time, women find themselves under dreadful stress that triggers mental health conditions or exacerbates existing ones. In normal life, they would appoint a session with a therapist, but during the quarantine it's impossible.
As the primary goal, LifeHelp chose to create a comfortable, stress-free spot for women to share their problems and get help from a therapist, mentor, or supportive community of women who face similar issues.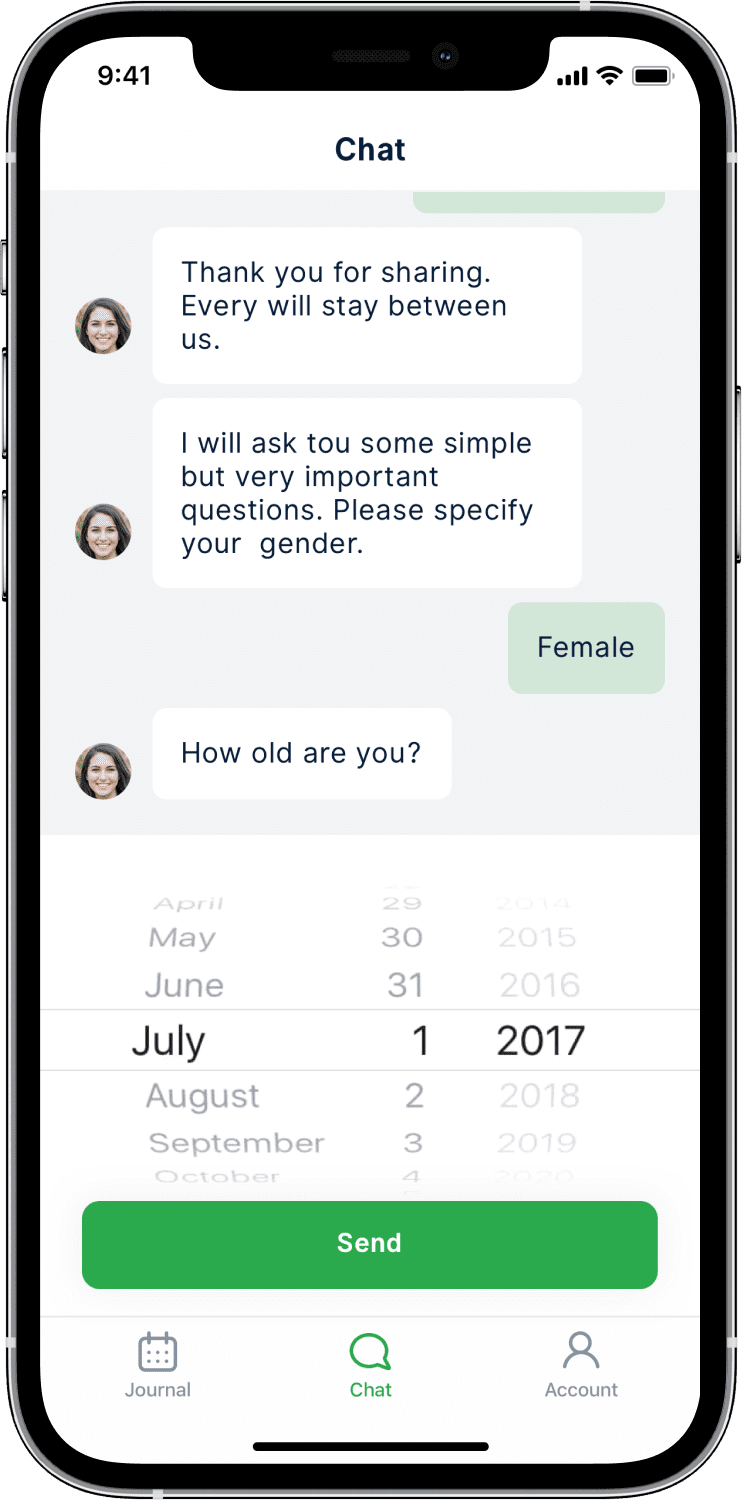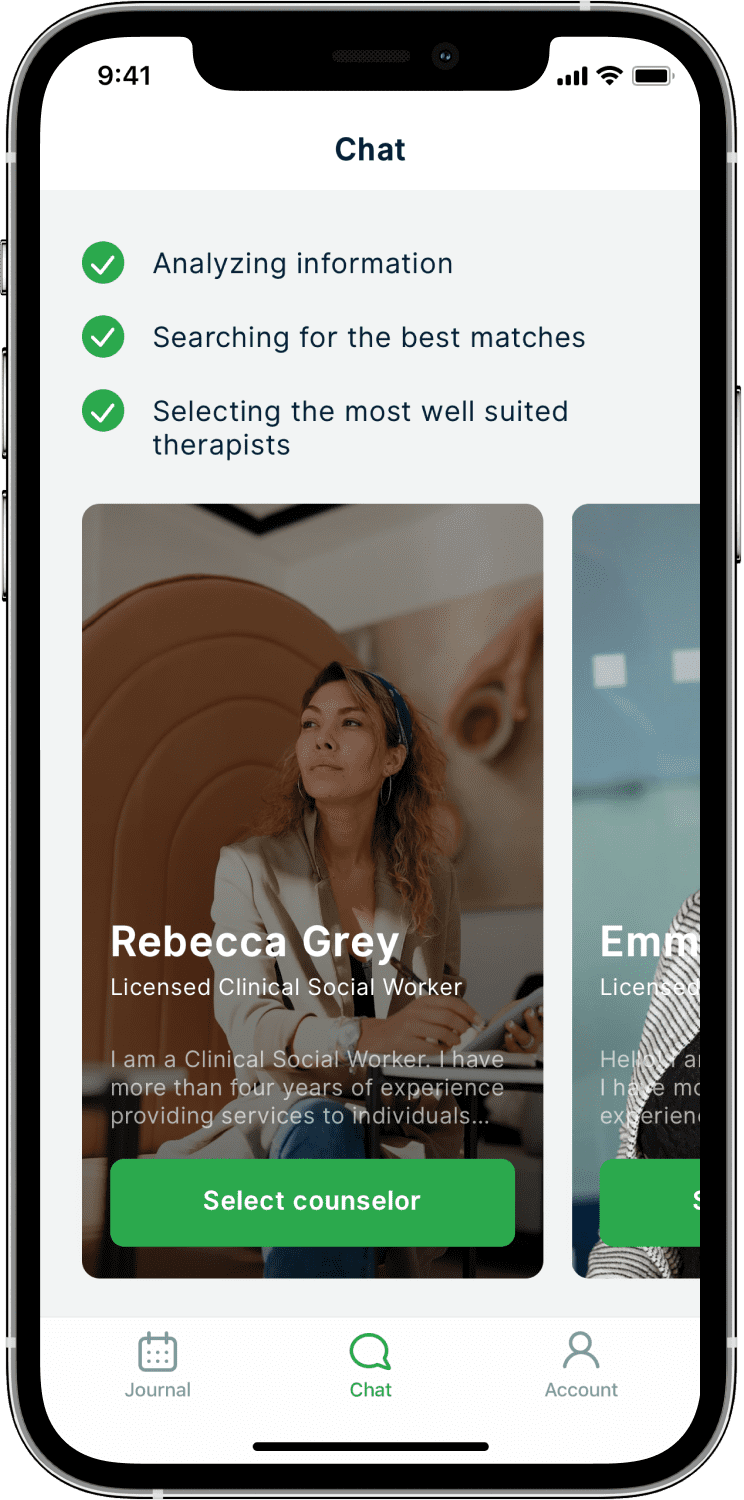 Project Challenges
After the MVP launch, we saw that platform visitors were leaving, and the bounce rate was too high to leave things as they were. We started exploring the problem and tried to put ourselves in the users' shoes to see the interaction with the platform from their perspective.
• Changing business model
We had to change the business model and reinvent the platform concept and structure from the scratch. Empathy to users was what helped us to come up with the idea of the subscription model when the platform assumes the part of users' responsibility and resolves their problem in the best way.

At the first ideation session, we clearly understood that we had chosen the wrong business strategy. It became obvious that a person who needs help simply can not take responsibility for another challenge like choosing a therapist. We were a bit frustrated by this discovery as we thought that the marketplace model would fit, and it was quite challenging to change our line of thinking and decide on a pivot.

• Settling the therapists' licenses issues
As the purpose of the LifeHelp was to deliver professional assistance for mental health, we needed to select experts in the field, verify their licenses and settle legal issues. Looking ahead, how over 40+ therapists work with the platform, and each of them meets LifeHelp's high standards.
• Getting HIPAA compliance certificate
Another challenge lies in the telehealth industry specifics. People want the data they share to be safe, especially when it comes to such sensitive data as mental health issues. So it was crucial to provide trouble-proof data security level, and we wanted to certificate the platform with HIPAA compliance which actually was a laborious and time-consuming process. Yet we went through it and proved LifeHelp's trustworthiness with the HIPAA compliance certificate.
Development Process
In January 2020, we started working on the marketplace, and in March, we released the MVP. After several weeks of testing, we decided to pivot to the subscription model. By the end of the summer, we released iOS and web applications and analyzed the product fit to the market, and the number of subscriptions in the first months after going live supported our hypothesis.
We started off by developing the block of access to counselors firstly because it is the most important both in terms of value for users and revenue. Currently, the project is attracting investments, and once the round is complete we will resume the development of the network and content blocks.
Technical Solution Highlights
The specifics of the telehealth industry in general and mental health, in particular, imposed certain obligations on us as developers. We value our clients' reputation high and want people who use the software we develop and their data to stay safe. So it was of crucial importance to protect the users' personal data so that they do not have concerns about the possible data leak, and provide them with trouble-free access to counselors' help.

Solution Overview
To make the telehealth solution perform as we wanted it to, we implemented the following blocks
Chatbot
To approach a therapist, a user has to sign up on the platform – either in the web or iOS app. After registration, users are requested to fill in a short questionnaire in the chatbot.
Based on the user's answers, the platform shortlists therapists so that the user only needs to select the appropriate one. Each counselor has his own profile, where all relevant information is available that will help the user make a choice.
Subscription Plans Screen and Payment Systems
Before approaching the selected therapist, users have to pay the subscription first, so after choosing a counselor they are redirected to the subscription plans screen.
The price depends on the amount of available live sessions with the doctor, so each user can choose rationally. To enable users to make safe and fast payments, we integrated Stripe and PayPal systems.
Chat with the Counselor
After the payment, users can reach out to the selected therapist in the live chat that is available 5 days a week regardless of the subscription plan. Chat was chosen as a form of interaction with a counselor because it is fast, convenient, and stress-free. Chat makes getting help available wherever the users are and doesn't require any special circumstances. And vice versa, for many people with exacerbated mental issues, live communication with anyone can be unbearable torture, and chatting with a counselor enables the user to get professional help staying in a safe and comfortable environment.
Live Sessions in the Video Chat
Live sessions are implemented in the format of video chats, so the users can get that experience of comforting themselves in the therapist's chair without leaving their own homes. For this feature, we integrated the third-party service Twilio, a communication API for voice and video. To appoint a session, a user needs to choose a free time slot in his therapist's schedule.
Admin Panel
All relevant information about therapists, users, and subscriptions, as well as statistics, is available in the admin panel.
Therapists Profiles
All counselors have personal professional profiles where they can fill in and update their data and manage their availability and schedule. Data on their patients is also available in the profiles, so counselors can review it and get prepared for the following session.
Network
Apart from sessions and chat with counselors, we wanted to enable women who have faced similar problems to communicate so that they can support each other, mentor, and seek mentoring. For this, we prototyped the network block.
Network block would enable women to gather in groups or private anonymous chats, where they can de-anonymize and get to know each other. Also, network block enables women to find a mentor – another woman who had similar challenges, successfully overcame them, and now wants to share her experience and help someone else.
Content
Another feature we can't wait to implement is the content block that would become a treasure trove of knowledge about mental health.
It would be a digital space where an in-house team of specialists in the field of mental health would create expert content specifically for the LifeHelp app, and the platform would select suitable content based on the user's personal data. We have high hopes that this block will help make women's lives better by allowing them to know more about their mental health, notice changes in their condition timely, better understand their needs, and learn how they can take care of themselves.
Results & Future Plans
The value of this solution is not only that the telehealth platform is in demand in the healthcare market, but also in its social mission. According to KFF, pandemic and related limitations and economic recession negatively affected many people's mental health. Now, when maintaining mental health is challenging as never before, the LifeHelp helps women take care of themselves until better times. LifeHelp is live and to get more information about this telehealth solution go here.
As soon as the startup gets funding, we will continue to work on the network and content blocks, making the platform and the lives of millions of women better.
Here at Itexus, we back up stellar ideas with our solid expertise in healthcare software development. Feel free to reach out to us if you need an experienced, trustworthy and enthusiastic partner that would help you make the world go round.
Online Negotiation Training Platform with Video Streaming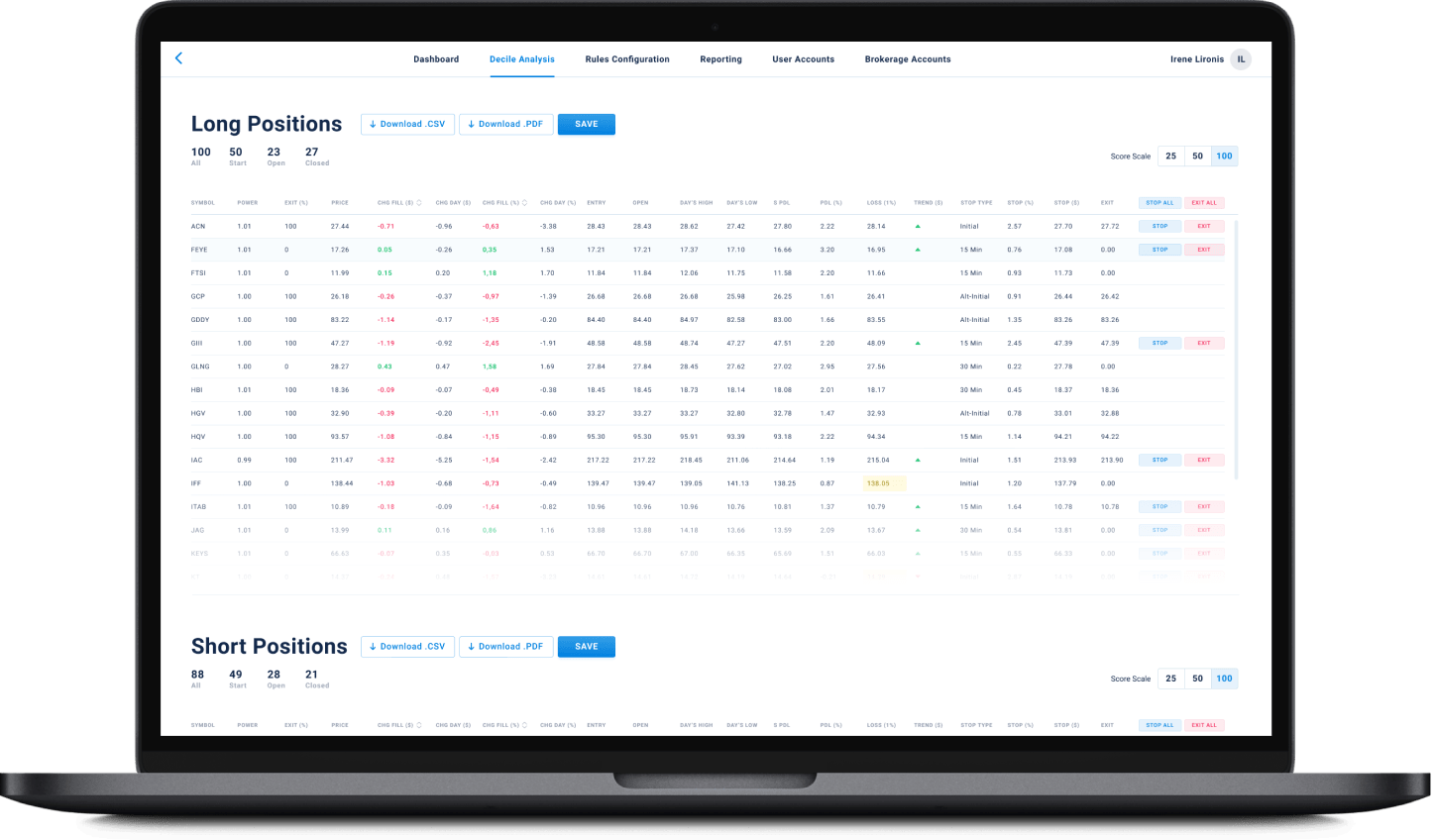 Online Negotiation Training Platform with Video Streaming
Online negotiation training platform with video streaming, coaching and gamification functionality – ratings, tournaments, prizes, different levels of practices and opponents.  It helps develop users' self-confidence and train different negotiation techniques while simulating real-life situations on the online training platform.
Bot Answering Machine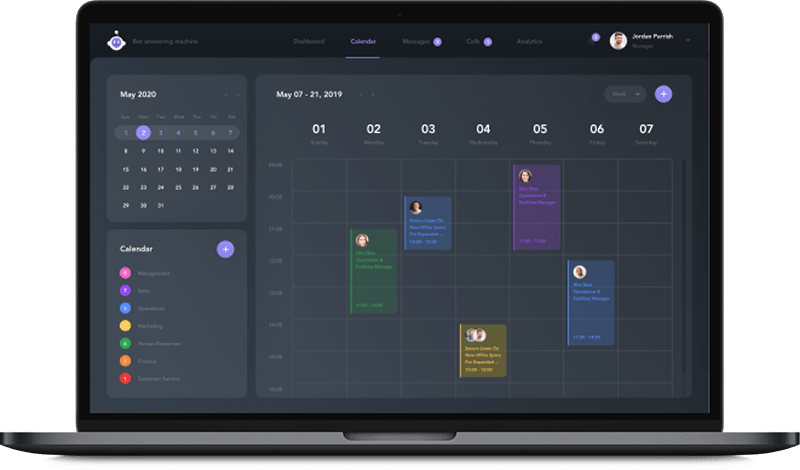 Bot Answering Machine
The system allows a business to train its own chatbot that will be able to answer phone calls, greet user over the phone/sms, provide information about a client's services and also help a user to schedule an appointment based on the available time slots. The application is HIPAA-compliant and has emergency calls scripts. There is also a dashboard where clients are able to create, configure and train very own conversational agent.
HR Platform for Candidates and Recruiters Matchmaking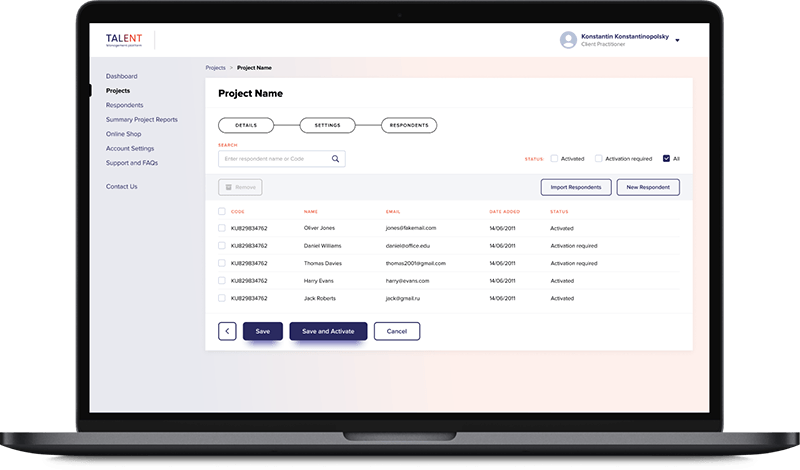 HR Platform for Candidates and Recruiters Matchmaking
This set of web and the mobile-based applications was designed to match candidates with suitable job vacancies. The matching process performed with the help of specified algorithms that can be altered by recruiters at any time.
Digital Insurance Marketplace with Recommender Engine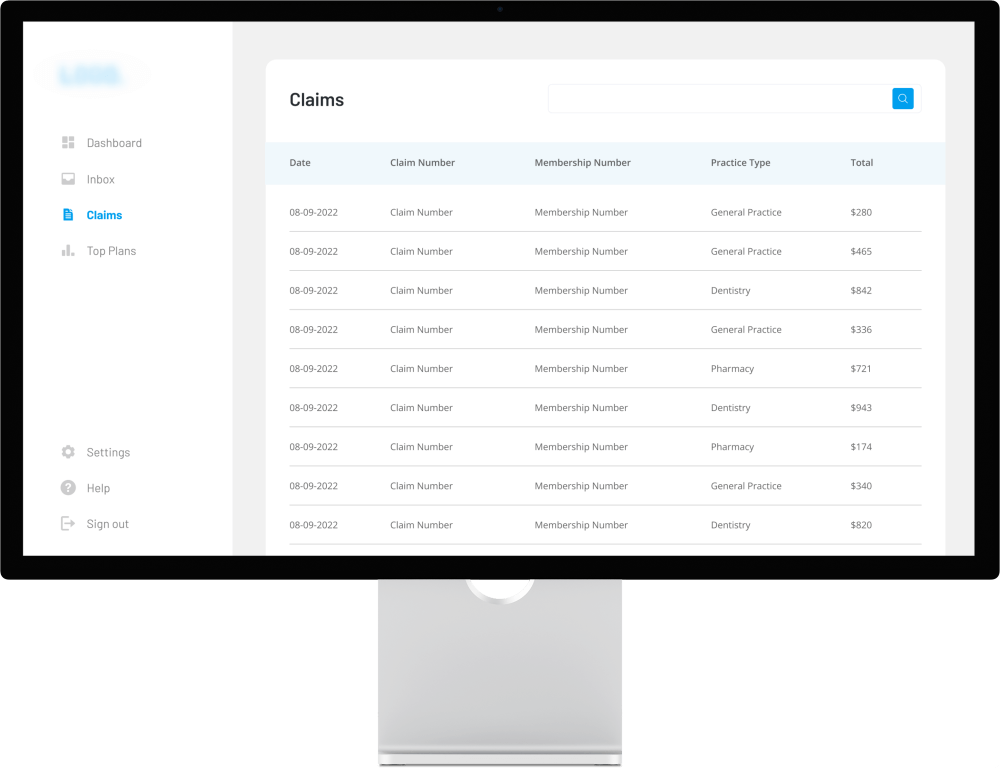 Digital Insurance Marketplace with Recommender Engine
Fintech
Insurance
Healthcare
Online marketplace that connects insurance brokers, insurance companies and the end customers. The definite feature of this marketplace is automation of information exchange and key business processes such as customer acquisition, underwriting and claims management. Featuring a recommender engine that is assessing client's information and suggesting the best fitting insurance plan.
Educational Mobile App for CanadaQBank MCCEE QBank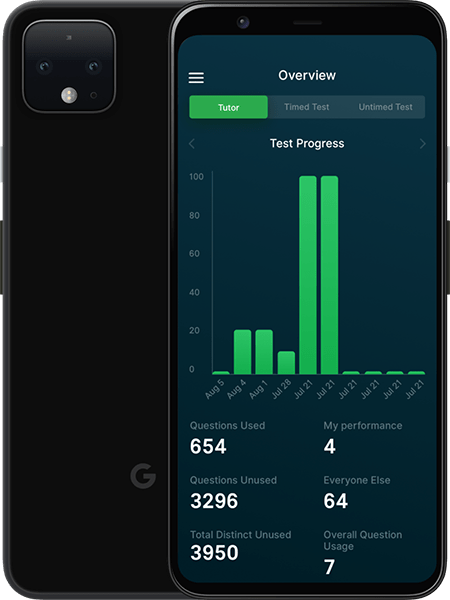 Educational Mobile App for CanadaQBank MCCEE QBank
Educational mobile app for the medical students. Allows to access synchronized CanadaQBank MCCEE question bank data across all platforms, makes possible for users to create a test with their customized level of difficulty/subjects, view test history, continue their next test/assess history from another device etc.
HR Management Platform for the Construction Industry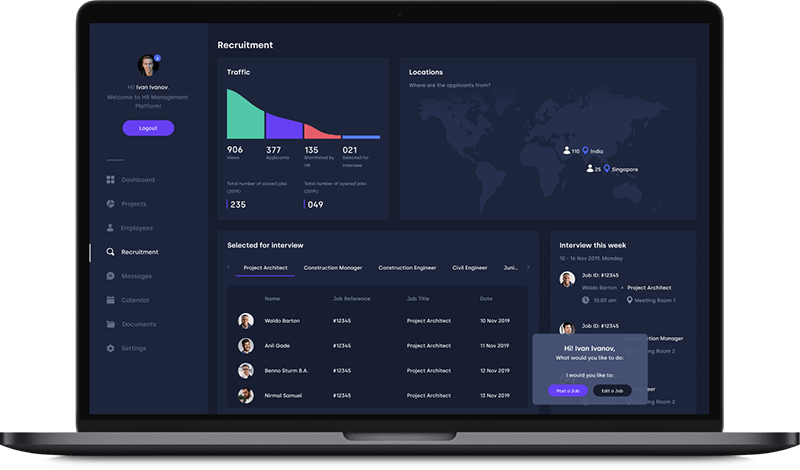 HR Management Platform for the Construction Industry
A custom industry-specific HR platform covers full-cycle recruitment, onboarding, and report generation management. The solution is based on a complex user access control (UAC) and features a multi-layer system of user roles and user types. The platform automates the hiring process, reduces time-to-fill, and cuts down on total recruitment costs.
Patient-centric Unified EHR/EMR Platform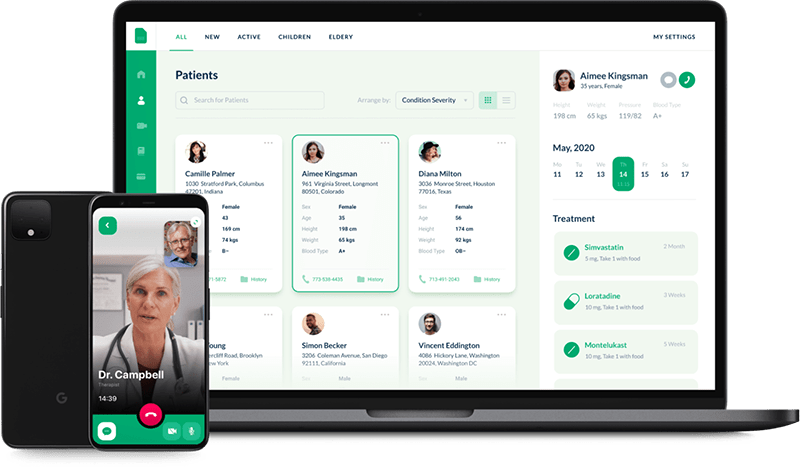 Patient-centric Unified EHR/EMR Platform
Patient-centric AI-based health record exchange platform that connects to hospital's patient management systems, assembles and securely stores users' health data. This platform allows the patient to own his personal health data and provide access to it other healthcare organizations on demand.
Contact Form
Drop us a line and we'll get back to you shortly.
For Quick Inquiries
Offices
Australia
Level 20,109 Pitt Street, Sydney, NSW, 2000
x
Something went wrong!
Try one more time!
The Itexus Team