Easy-cooking Mobile App with Recipes to Fit Your Diet
This app makes cooking easier by finding recipes that fit your diet based on the ingredients you have on hand. Also sends you reminders to use food up so you throw out less, and suggests recipes for meal plans and shopping so your kitchen goes on auto-pilot.
Features
Suggests recipes using what you have on hand
Custom tailors your diet to your needs
Reduces waste with reminders and by using up what you have
Sends suggestions for new, exciting recipes by famous chefs and bloggers from around the world
Effortlessly creates grocery lists in seconds
Filters recipes by cocktails, dinners, desserts, and more!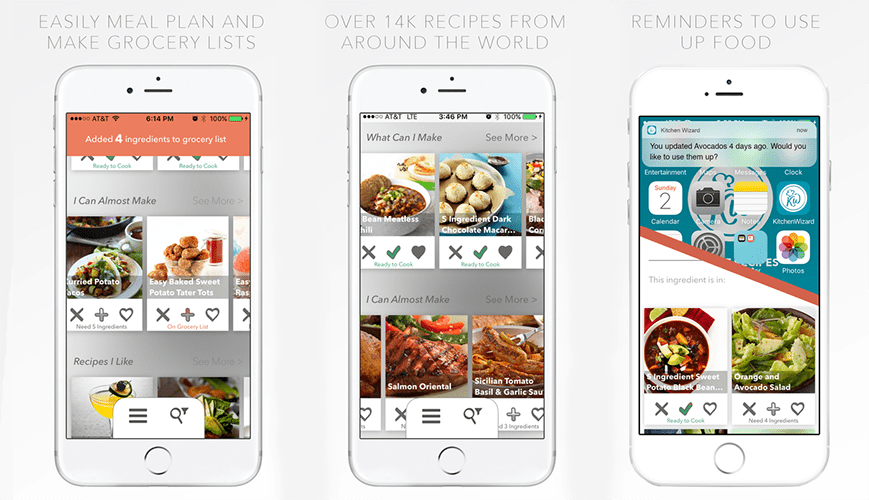 How it Started
The client intended to create a mobile app that would give users recipes with what they had in the fridge that matched their diet. He started the development with another team. The first released version contained less than 500 recipes, had a large amount of crashing issues and was overall slow. Our team needed to refactor and re-write old code as well as integrate it with more robust tools.
Technical Solution
The app was developed using the this tech stack:
Objective-C
Auto Layout
Custom views
REST API
MVC
Development Work
The work was organized using the Agile development model and Scrum framework. We split the development into 2-week sprints with a presentation of the new features at the end of each stage. Unified QA team was assigned to the project from the very beginning. The client communicated with the team in Slack and Skype, we also used Git as a code repository.
Workload
The project was delivered with the following team:
2 iOS developers
1 QA engineer
Contact Form
Drop us a line and we'll get back to you shortly.