Support of a Cloud-Based CMS Platform
Support & maintenance of a platform that allows users to quickly and easily create websites and generate more leads through content marketing.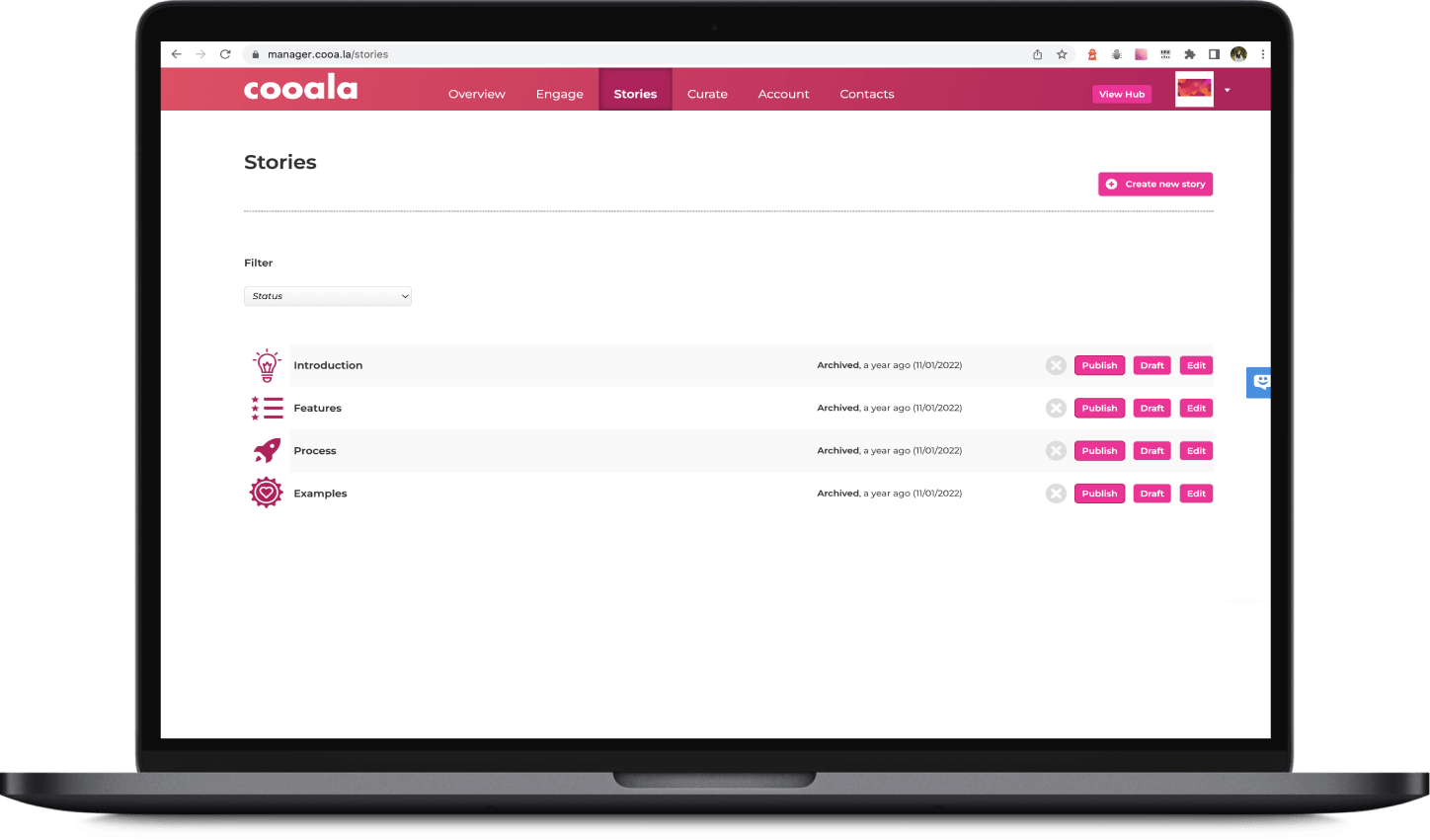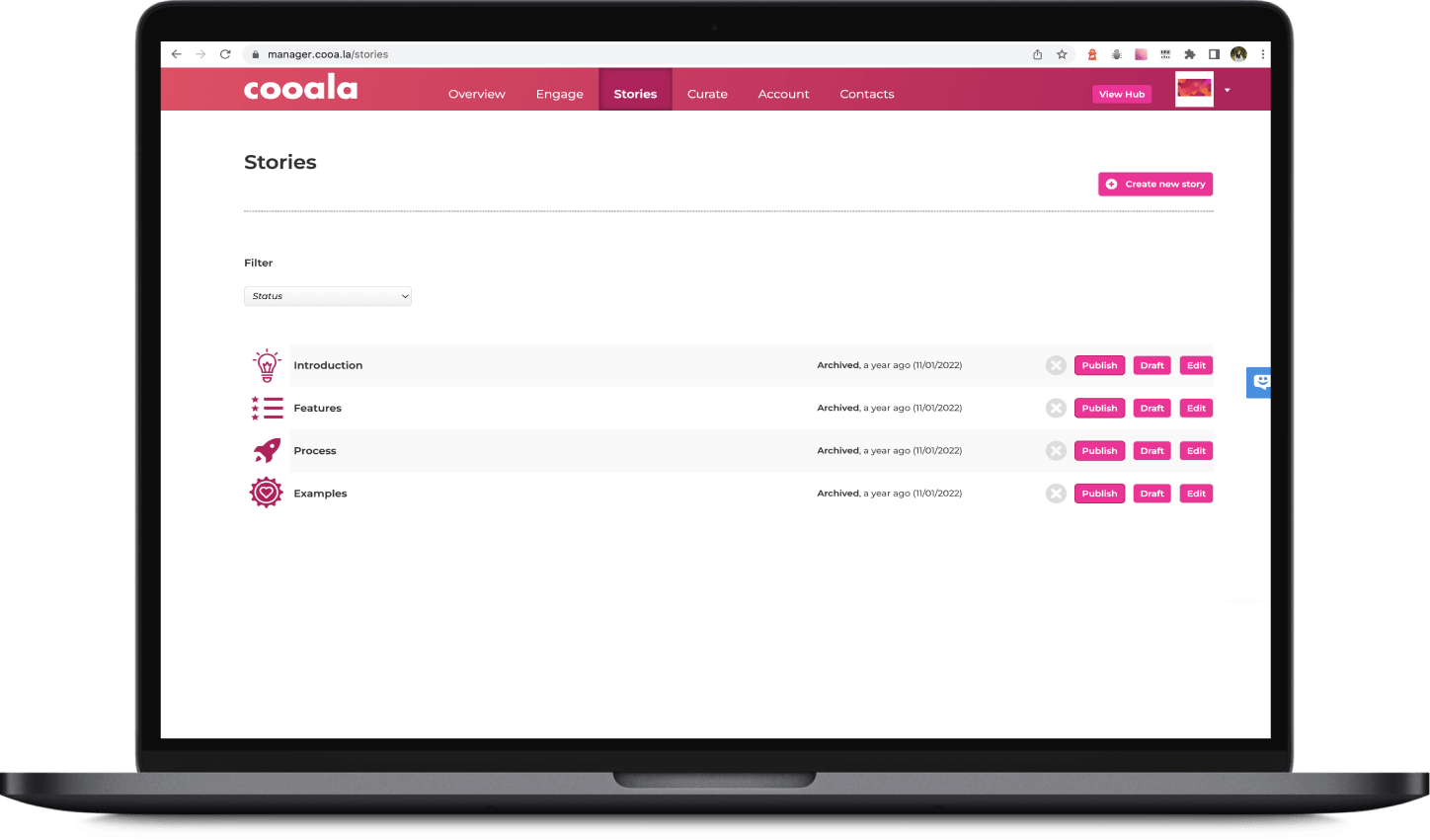 About the client
Our client is Mike Schwede, a digital strategist, founder of one of the biggest Swiss digital agencies, and lecturer at leading Swiss universities with over 20 years of digital marketing and business experience under his belt.
Engagement model
Time and material
Solution
Cloud-based CMS platform support & maintenance
Project background
Before this project started, we had already developed a customer persona tool for our client. He appreciated our technical expertise, well-established processes, and communication skills, and gave us his other product, Cooala, which had been developed by a different team, to support and maintain. Cooala is a web platform that allows businesses and individuals to quickly and easily create websites themselves without having to hire a development team.
Project team
1 Backend Developer, 3 Frontend Developers, 1 DevOps, 1 Project Manager, 1 QA
Target audience
​​The solution is aimed at individuals and companies of all sizes who want to have their own website without having to spend a lot of money on custom development and focus on content and lead generation rather than technical and design issues.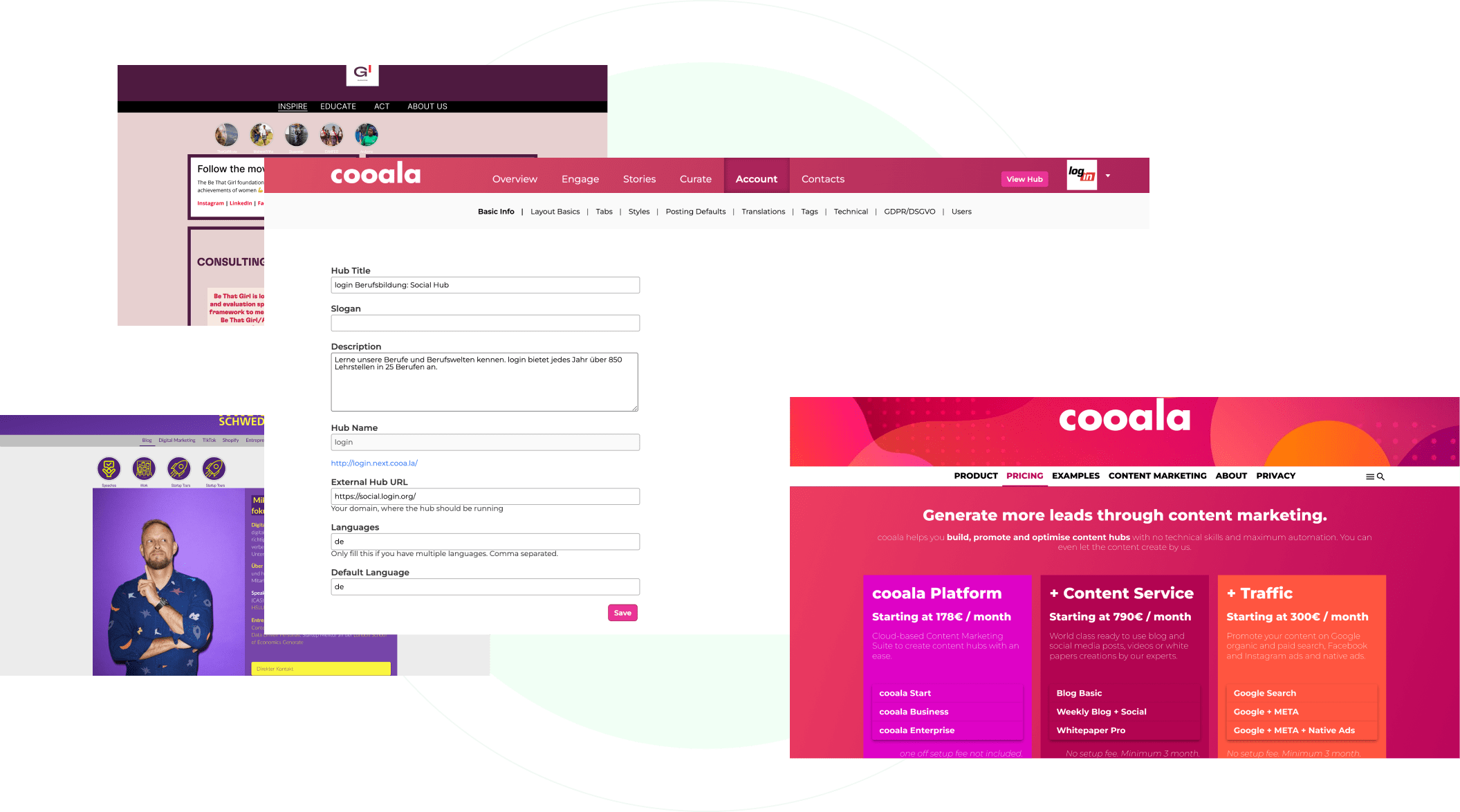 Solution overview
Cooala is a web platform that provides a user interface with tools to create, edit and publish content without the need to write code from scratch, enabling users to generate more leads through content marketing and track results in Google Analytics and Facebook. The platform is AWS Cloud-based and consists of two functional modules:
admin panel (where users can manage their hubs)

user hubs (websites)
To create a website on the platform, a user contacts an administrator who assigns them a hub.
Solution main features
Within the admin panel, users can access the following features:
create websites

manage the website information: its name, slogan, description, languages (default and additional languages for multilingual websites), etc.

set up the custom URL of the website

customize the website: set the number of tabs and their names, layouts, and various elements, choose a style and color scheme, add buttons for sharing posts on social media, create custom tags, enable and manage comments, etc.

manage content – add, edit, and delete blog posts, schedule publishing, create stories, share posts from Instagram and Facebook, etc.

newsletter setup

make contact forms GDPR compliant

add users who can manage the hub
Moreover, our client offers additional services to the users of the platform, such as content creation and promotion, SEO services, etc.
Third-party integrations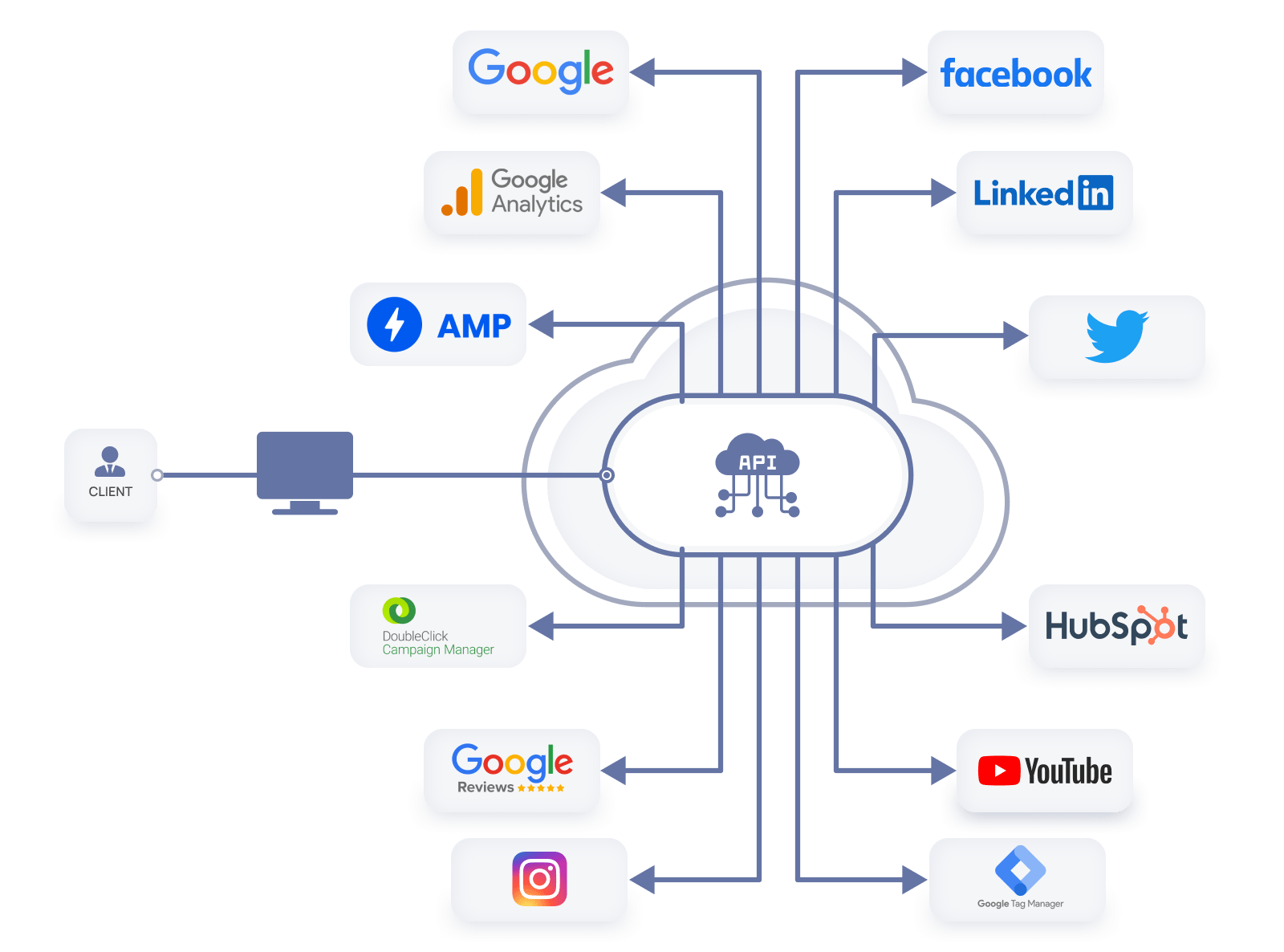 AMP Story is a technology that allows the creation of stories for the web.
Google Analytics 4 is an analytics service that lets users measure traffic and engagement across websites.
Google Search Console helps users to monitor and maintain their website's presence in Google Search results and troubleshoot issues.
Facebook Pixel collects data that helps track conversions from Facebook ads, optimize ads, and build targeted audiences for future ads.
LinkedIn Insight Tag allows the platform to keep track of visitors after they click through to the user's website.
Twitter Pixel is used for conversion tracking and allows the platform to measure the return on ad spend by tracking the actions visitors take after viewing or engaging with ads on Twitter.
HubSpot is a marketing, sales, and services platform that helps to attract visitors, convert leads and close & retain customers.
DoubleClick Floodlight is a system that lets users track and report conversions that come from ads users serve through DoubleClick.
Google Tag Manager is a tag management system that allows users to add and update custom tags for conversion tracking, website analytics, remarketing, and more.
YouTube offers the ability to get feeds related to videos, users, and playlists.
Google Reviews integration improves SEO performance and can increase traffic to your website.
Instagram integration connects all Instagram accounts linked to Facebook pages.
Project approach
As mentioned earlier, the project came to us when the platform had already been launched. Our main task is to support it, ensure timely updates, fix problems that arise, and implement new features according to the vision of our client.
Results & future plans
Our team ensures that the platform is always up-to-date and implements new features at the request of our client. Now we're considering the possibility of refactoring the code written by the previous team to clean it up and improve it.
Need a reliable technical partner to support your solution, improve it, or develop something from scratch? Contact us to find out how we can help you.
Contact Form
Drop us a line and we'll get back to you shortly.
For Quick Inquiries
Offices
Poland
Żurawia 6/12/lok 766, 00-503 Warszawa, Poland