Uber Like App for Cleaning Services
Vabra is an on-demand system for cleaning services. This Uber-style application makes your life simple: now you can order cleaning with just a few clicks!
Features
This on-demand application makes life simple: now you can schedule and order cleaning with just a few clicks. Our team was able to shorten time to the market and reduce the cost for the client by using an off-the-shelf solution.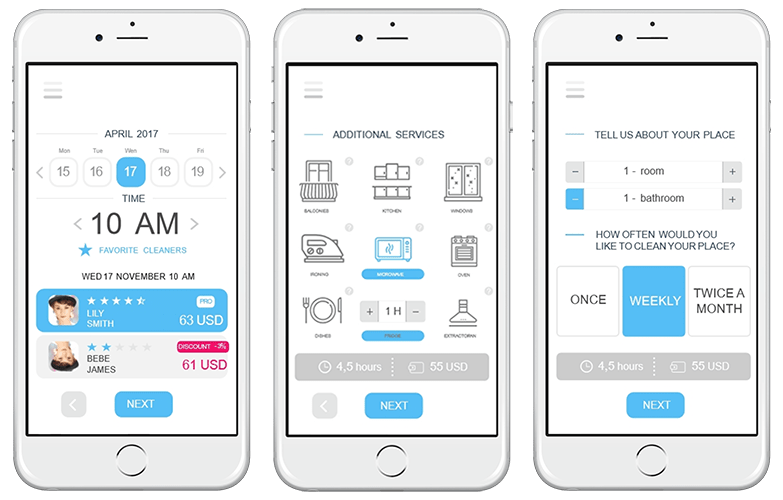 Technical Solution
The app was built using the following tech stack:
Visual Studio 2015
GIT
Xamarin.Forms
HockeyApp
Azure Notification Hub
Development Work
The work was organized using the Agile development model and Scrum framework. We split the development into 2-week sprints with a presentation of the new features at the end of each stage. Unified QA team was assigned to the project from the very beginning. The client communicated with the team in Slack and Skype, we also used Git as a code repository.
Contact Form
Drop us a line and we'll get back to you shortly.