The FinTech industry is growing steadily, and the market is flooded with financial service providers and fintech startups trying to meet customer needs and shape the future of finance.
In 2022, fintech startups received a total of $75.2 billion in funding, up 52% compared to 2020. To understand the speed of the industry growth, compare these numbers with amounts invested in financial products between 2015 and 2019.
There are plenty of financial solutions development companies helping these startups bring their ideas to life and develop new tech projects from scratch. As more companies enter the fintech industry, it can be difficult to navigate it and identify the key players in the six main areas: Banking, Payments, Investment and Financial Management, Insurance, Currency and Exchange, and Lending and Financing. To help you find a proper tech partner to implement your idea, we've compiled a list of the best fintech development companies – check them out.
We've Listed Top 10 FinTech Software Development Companies to Keep Track of in 2023
Since 2013, Itexus has been delivering superior fintech software for startups and midsize businesses. Trusted by over 170 clients, we develop advanced and scalable solutions for digital banking, wealth management, and investment, digital lending & alternative financing, online payments, personal finance management, regtech, insurtech, and other fintech sectors. Itexus offers a full range of fintech software development, UI/UX design, fintech consulting, DevOps, and other services to ensure superior end-user digital experience, data protection, and compliance with industry-specific standards.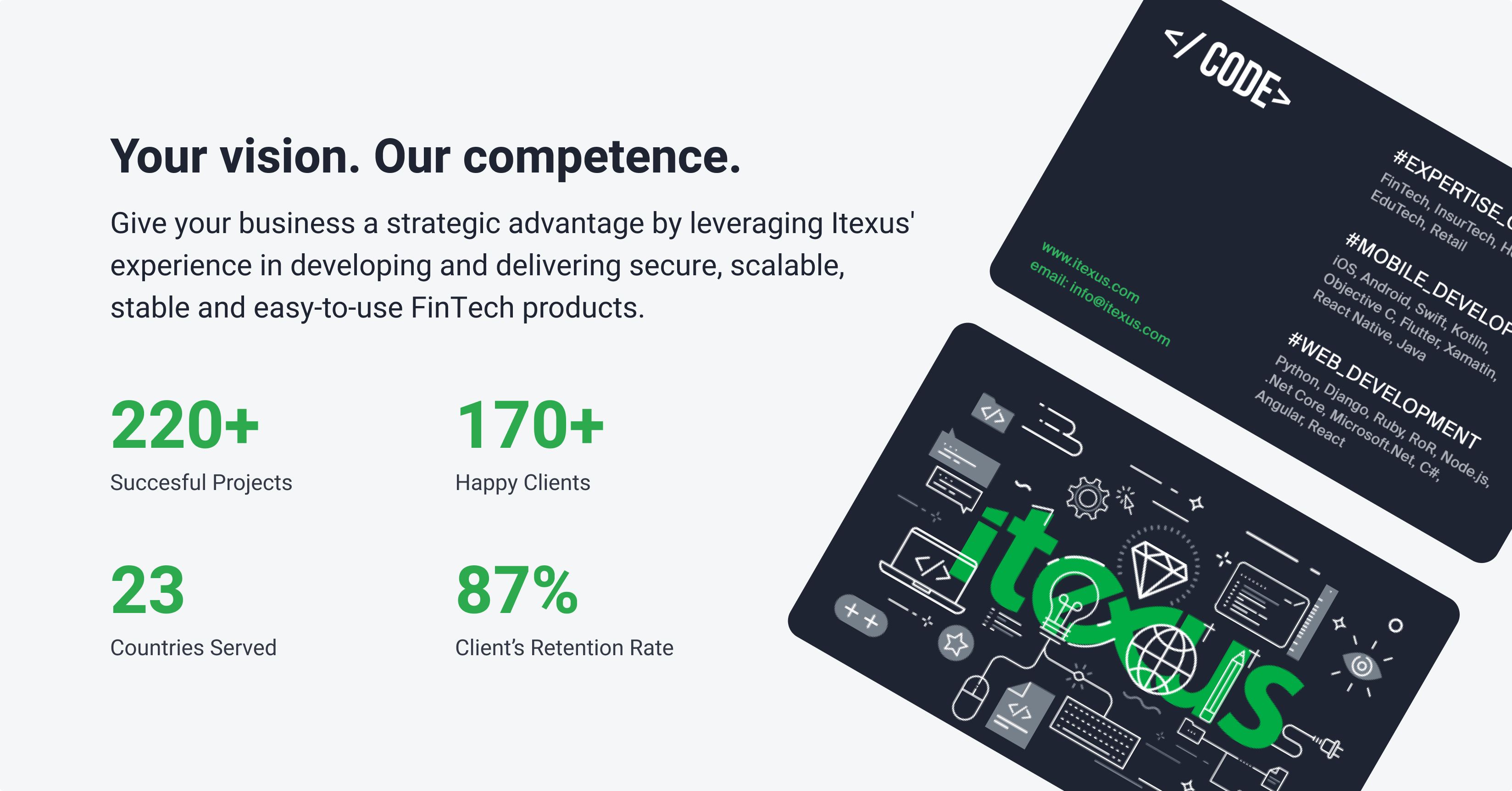 2. Bliss Applications
Bliss Applications is a fintech software development company with a proven track record in UX/UI Design, Mobile App and Web Dev, eCommerce, and IoT. Based in Portugal, they partner with companies and startups worldwide to build products applying a human-centered approach.
3. The Gnar Company
The Gnar Company is a Boston-based software consultancy possessing enterprise-level software engineering experience and deep product development expertise. The company designs and builds robust, reliable, and scalable software products.
4. itCraft
itCraft is a software house from Poland that delivers mobile and web applications for clients around the world. With over 100 employees on board, the company has completed more than 200 projects since its foundation in 2010.
5. millermedia7
millermedia7 is a full-service branding, software, UX, and digital strategy agency. With a tight-knit team of developers, designers, and strategists on board, the company delivers impactful products that elevate brands and enterprises.
6. Scalo
Scalo is a Poland-based fintech development company with a successful history of projects for such international banks and financial institutions as Santander, ING, Onet, Vodeno, Capgemini, etc. One of the specialties of this company apart from well-built software is that they advocate for quality customer support of any solutions they create.
7. Magora Systems
Magora Systems is a UK-based development company with more than 5 years of experience in the FinTech domain. The company specializes in taking concepts and bringing them to the market so that its clients can reach the widest audience with the highest-quality application available.
8. Logicify
Logicify is a software research-and-development company with a solid background in SaaS products for fintech and insurtech, among other industries. The company offers team-based full-cycle development, rescue missions, software quality assurance, and maintenance.
9. Selleo
Selleo designs and builds great fintech solutions. Product owners and CTOs in start-ups and SMEs craft their SaaS products or build their own cloud-based solutions with Selleo's team. They provide a wide spectrum of services to support clients throughout the entire life cycle of software development.
10. KitRUM
KitRUM provides custom software development services ensuring fast and smart results at every stage of your project. The company focuses on security, compliance, and regulation for financial technology companies and helps financial firms improve their software architectures and scale operations.
Any questions? Drop us a line.
How to Choose a Fintech Software Development Company
Another question is how to choose a vendor – what to take into consideration, what the key points are, and what to look for. Luckily, we have a list of some essential issues to take into consideration while searching for a financial software development company.
✅ Industry-Wise Expertise
For successful project delivery, it is advisable to look for a firm that has the relevant expertise in creating and launching financial solutions using the latest technologies and within various deployment ecosystems. Itexus' fintech expertise ranges from simple personal finance assistants, mobile payments, and lending apps to complex enterprise-grade financial applications.
Got an idea for a fintech solution and looking for a reliable tech partner to bring it to life? We've got you covered! Take a look at a couple of our recent projects – these are just a tiny part of the wide range of complex fintech solutions Itexus has been delivering since 2013, not to mention a multitude of mobile apps of all kinds.
✔️ Stock trading bot
We developed an algorithmic intraday stock trading system for a wealth management company with 20 years of experience and its own active stock trading strategy. The system allows investors to connect their brokerage accounts and configure a robot to automatically trade stocks from their accounts for a commission and subscription fee.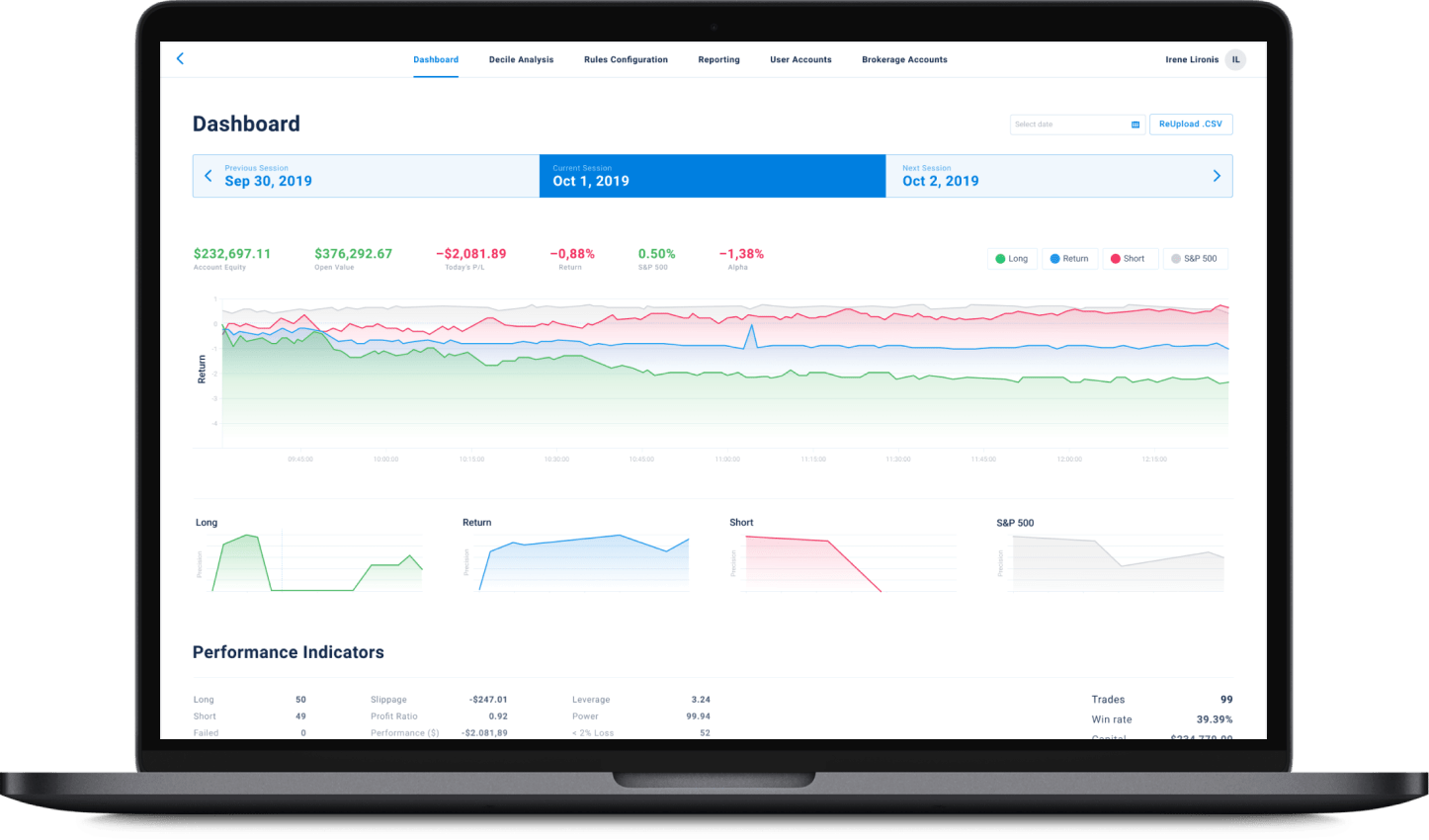 ✔️ AI-powered financial analysis and recommendation system
Another notable project we completed is a financial analysis and recommendation system that uses machine learning techniques to process various content feeds in real time. The solution is designed to increase the productivity of financial analysts or account managers in areas such as wealth management, commercial banking, and fund distribution.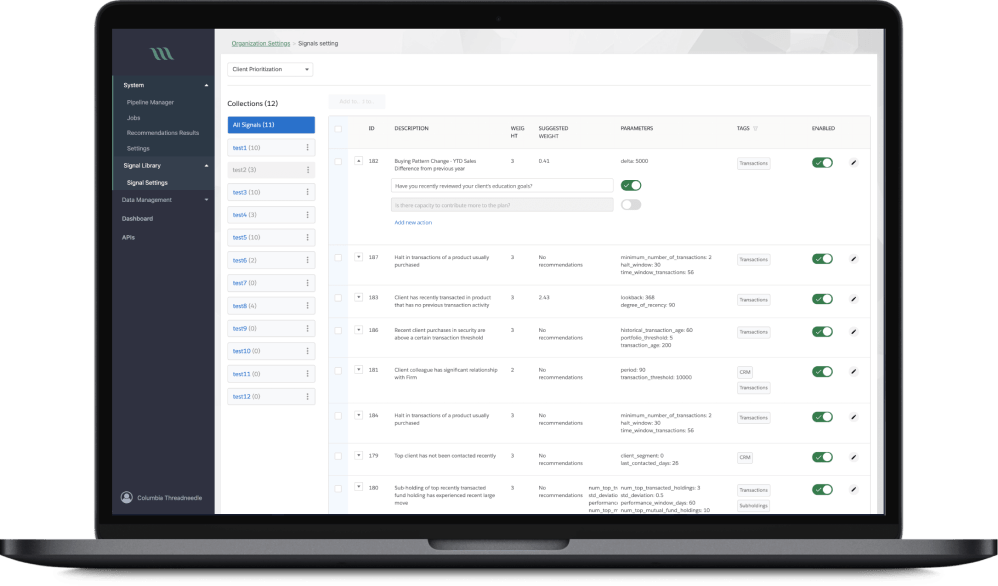 ✔️ Online lending platform
A fintech startup with decades of experience in the financial services industry approached us to develop an online lending platform for small businesses. The solution we delivered automates the entire lifecycle of a loan, online loan application, KYC, credit scoring, underwriting, payments, reporting, and bad deal management. It also features a custom AI analytics and scoring engine and is integrated with major credit reporting agencies and a bank account aggregation platform.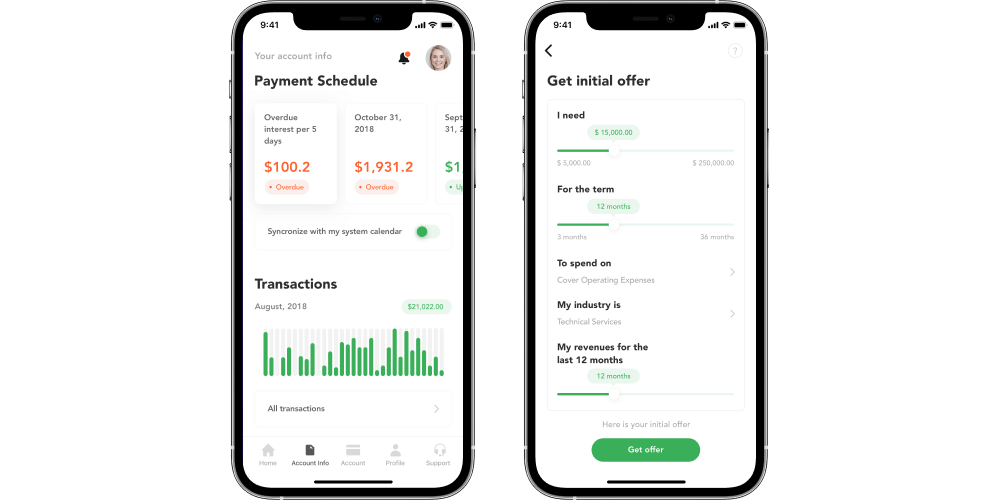 ✔️ Stock trading signals platform
For an investment company that specializes in active day trading on the stock market, we developed an intelligent investment assistant – stock trading signals platform. It automates technical analysis tasks and calculations according to the company's strategies for different asset classes. The delivered solution enabled the client's in-house trading team to identify investment opportunities faster, make decisions with fewer mistakes, and thus increase the company's trading profits.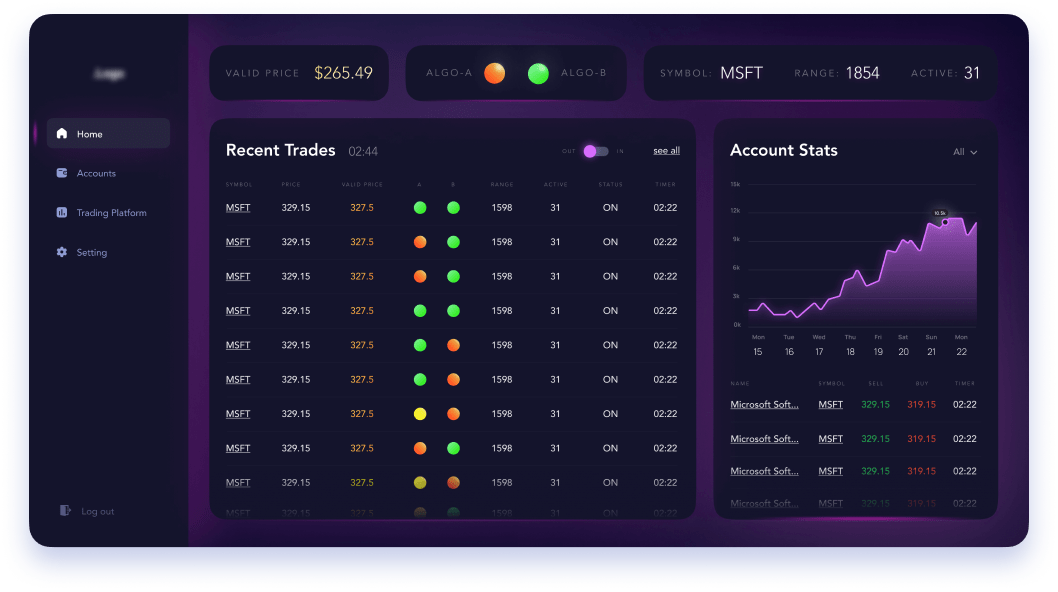 ✔️ Mobile bank transfer app
For a U.S.-based startup, Itexus developed a mobile app-to-bank transfer solution. The app allows its users to transfer money from U.S.-issued bank cards to Nigerian bank accounts, pay bills in Nigeria (e.g., utilities, phone bills, etc.), and link several U.S. bank cards to one account. It has a multilingual interface (English, Spanish, and French) and is integrated with two payment service providers and a robust KYC verification system.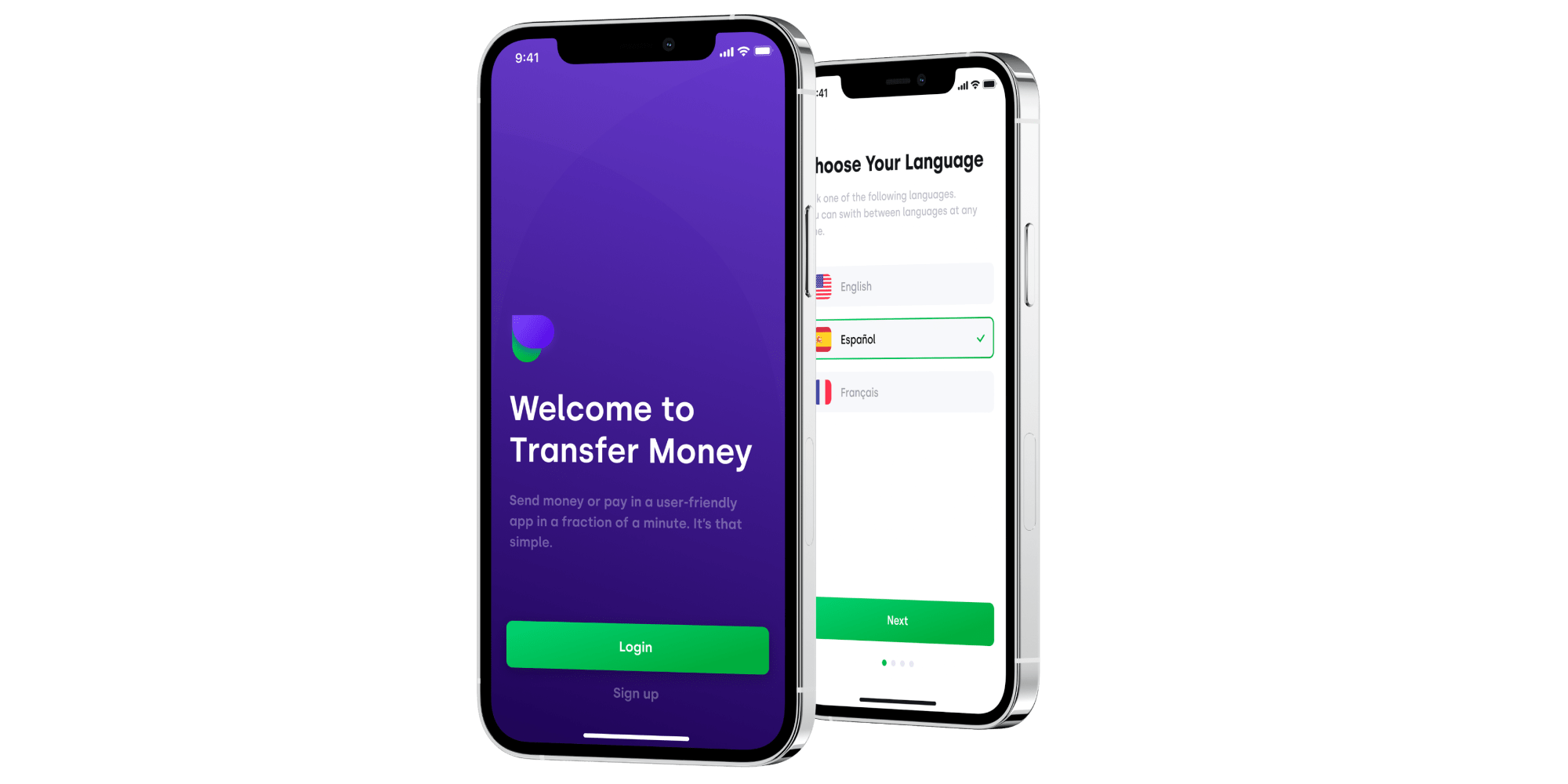 ✅ Reviews on Trusted Resources
Nowadays, all mature companies have reviews on various websites. You can google the company's reviews or research them on Clutch or Designrush. Usually, all the reviews on these platforms are verified by the sites' administration so there is no possibility of faking the testimonials. Checking the reviews is very helpful when it comes to choosing between multiple vendors.
✅ Business Synergy
Synergy is the concept that the combined value and output of two companies is greater than the sum of their individual parts. It means that both companies should work towards one goal and strive to be successful in their project. It's also about communication because that's the best way to find out if you'll be comfortable working on a joint project and being on the same page. Does the vendor understand your business needs? Is the company willing to work with you? Do you feel comfortable and secure on sync up meetings?
✅ Get Your Project Estimate
Project estimation includes scope, time-frames, budget, and risks and helps you determine the time and budget required to develop, test, and deploy the solution. To get an estimation of your project, contact us, sign the NDA, tell us your idea, and after a short conversation with our specialist, you'll receive a full estimate with the hours and budget needed.
Itexus stays on top of things and keeps abreast with all the latest trends in FinTech software development. Over the years, we have gained a unique Fintech expertise by working with both the newcomers to the market and established players. Now we are ready to share this expertise with you. So, if you are aiming to go big in Fintech industry, don't hesitate to reach out, and we'll help you transform the idea into the product that is ready to take on the existing players and boom the market.
By Itexus Team