Design for Mental Health TeleMedicine Platform
Leverage Itexus profound expertise to create a strong design solution for your business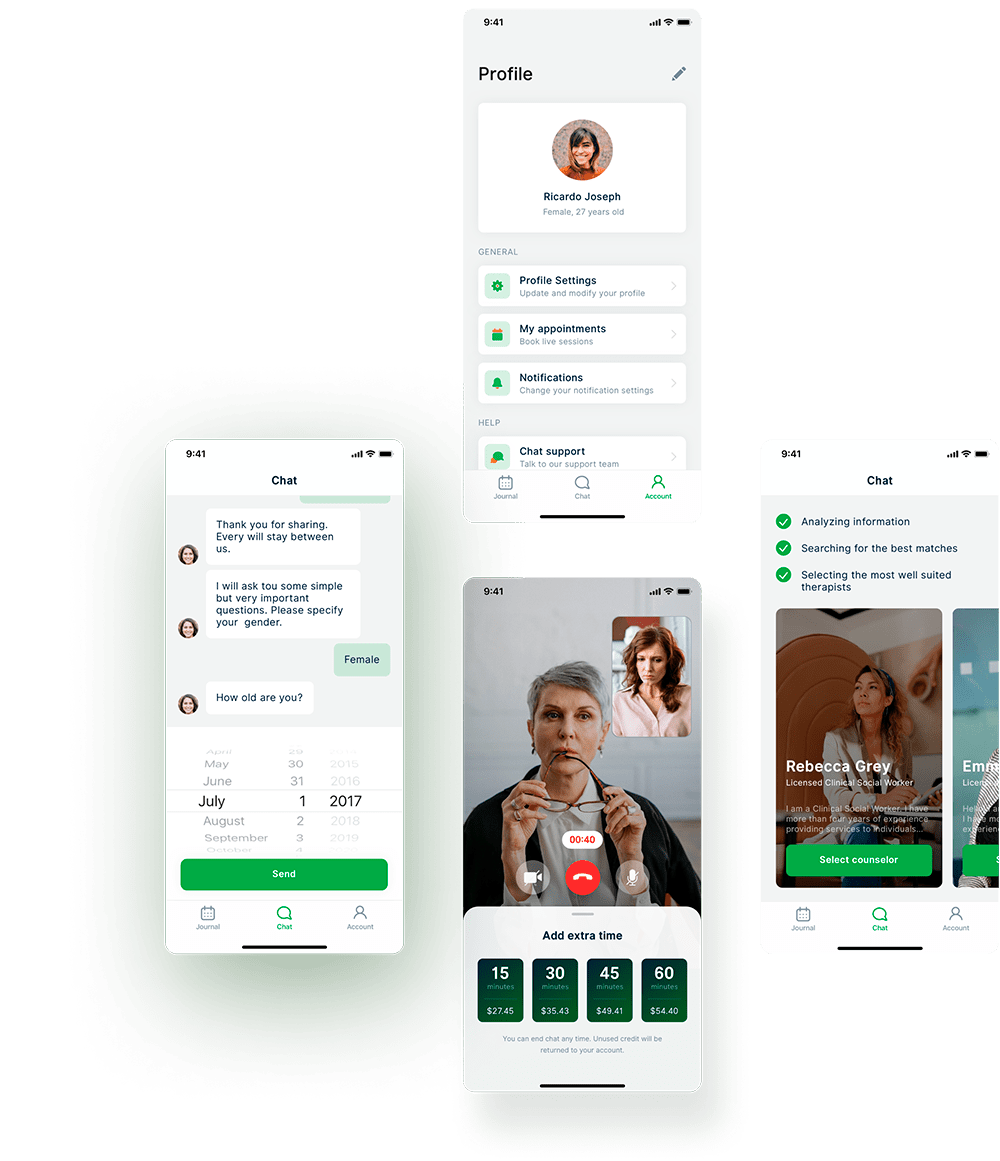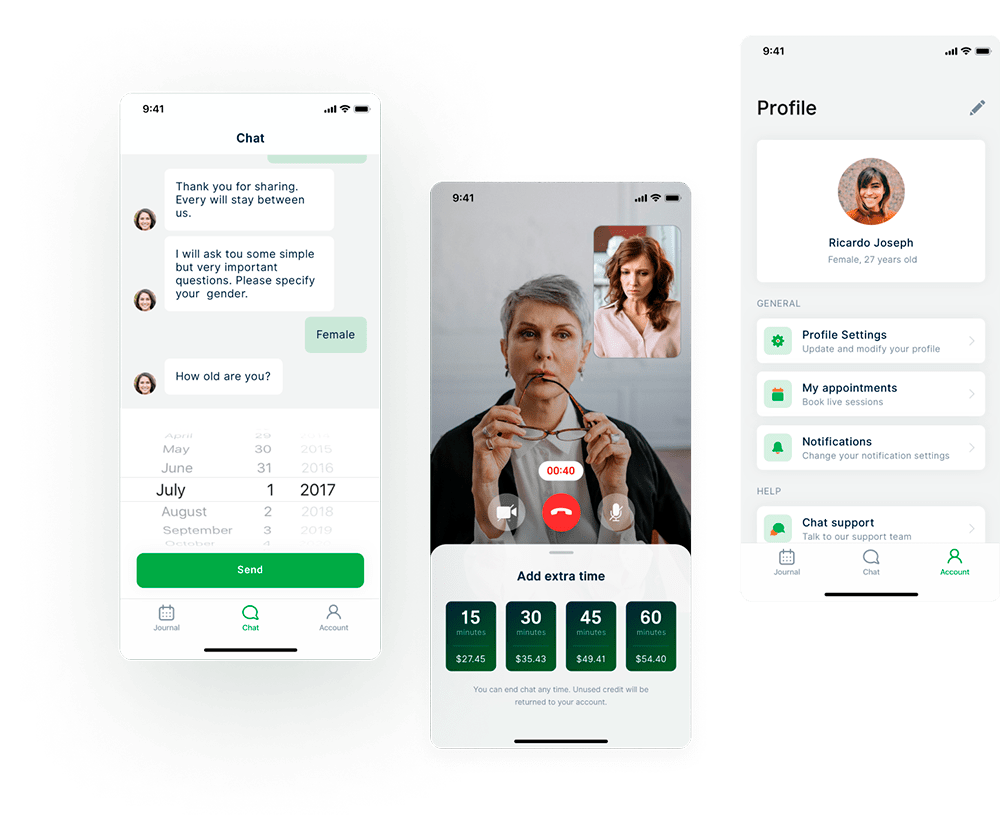 Description
The goal of the project was to create a mobile platform to help people get access to psychologists and improve mental health. When it comes to crafting solutions for Telemedicine and especially for people with mental health issues, it is crucial to clearly understand users' real needs and pain points. That is why we decided to employ the User-Centered Design approach for this project. Yet we faced some challenges in the process of platform development.
In this case study, we focus on the design aspect of the project and reveal how we addressed the design challenges
Project scope
The main objectives were to create the solution design and validate the Client's ideas from the perspectives of the business goals and users' needs. We prioritized the features and got down to MVP development updating the product iteratively.
Our Product Design Team was deeply engaged in ideation sessions and prototyping and validation processes. They also had a great impact on the platform's major features, business solutions, and product perception through their strong design expertise.
Design Process
Discovery
Technology consulting
R&D
Business Analyst involvement
Implementation
Concepts designing
Wireframing
Mockups design
Launch and maintenance
Documentation
New features development
Support
Highlights
Discovery
In the Discovery phase, we applied the Jobs-To-Be-Done approach for hypothesis validation and came up with the value proposition. This phase also revealed an issue with the ideas we had generated at the first iteration, and it became clear they wouldn't work for the project. The point was that users with mental health issues needed not to get bogged down in choosing a professional but to get a psychologist's help as soon as possible.
So we had come up with a decision that became a major turning point for the project. We switched to another business model and added extra features to the platform that would choose specialists for users based on their needs, goals, and pain points. The following iteration of hypothesis validation showed that the product with the updated functionality would be viable, and we moved to the definition phase.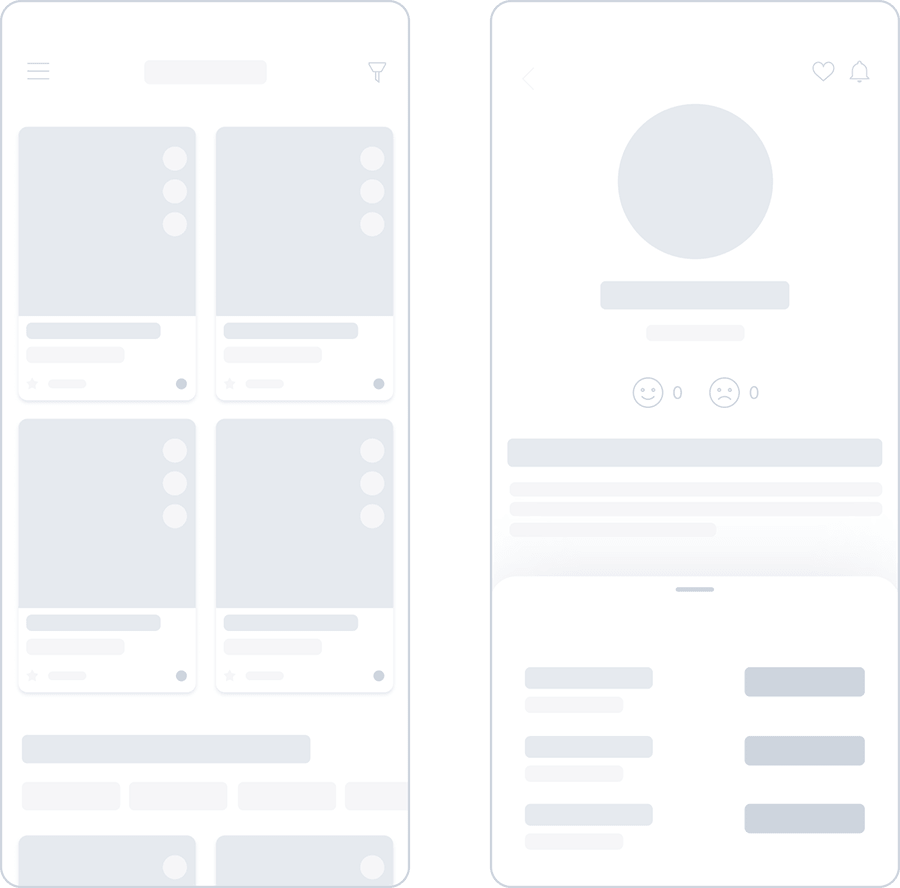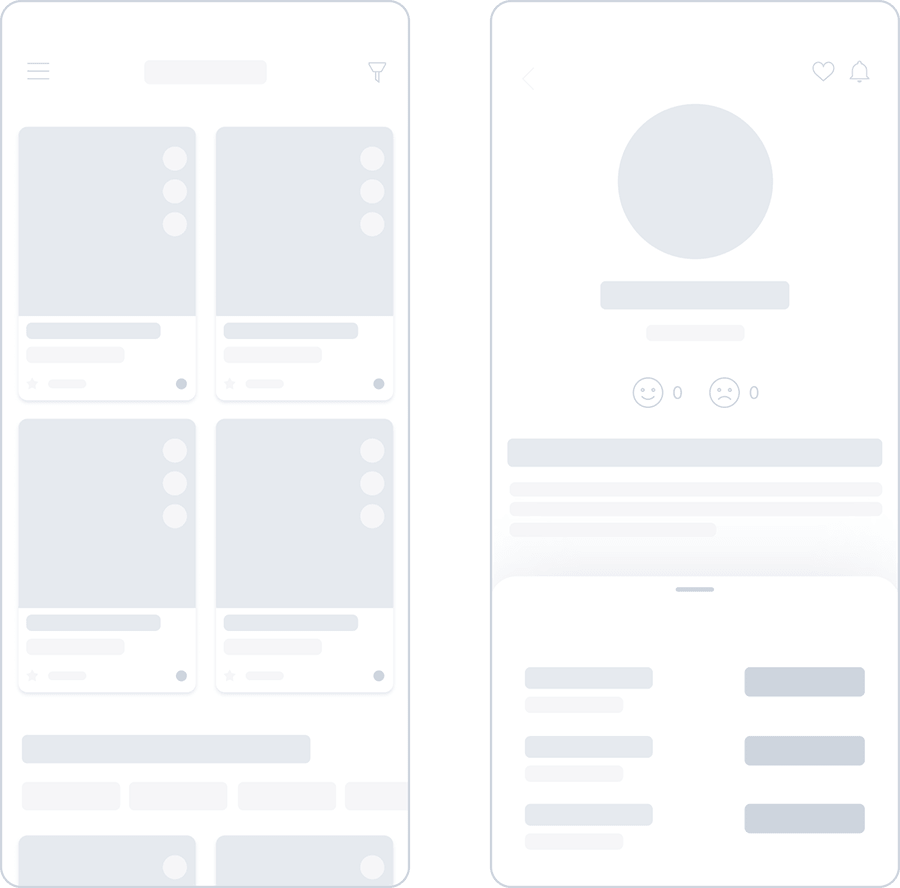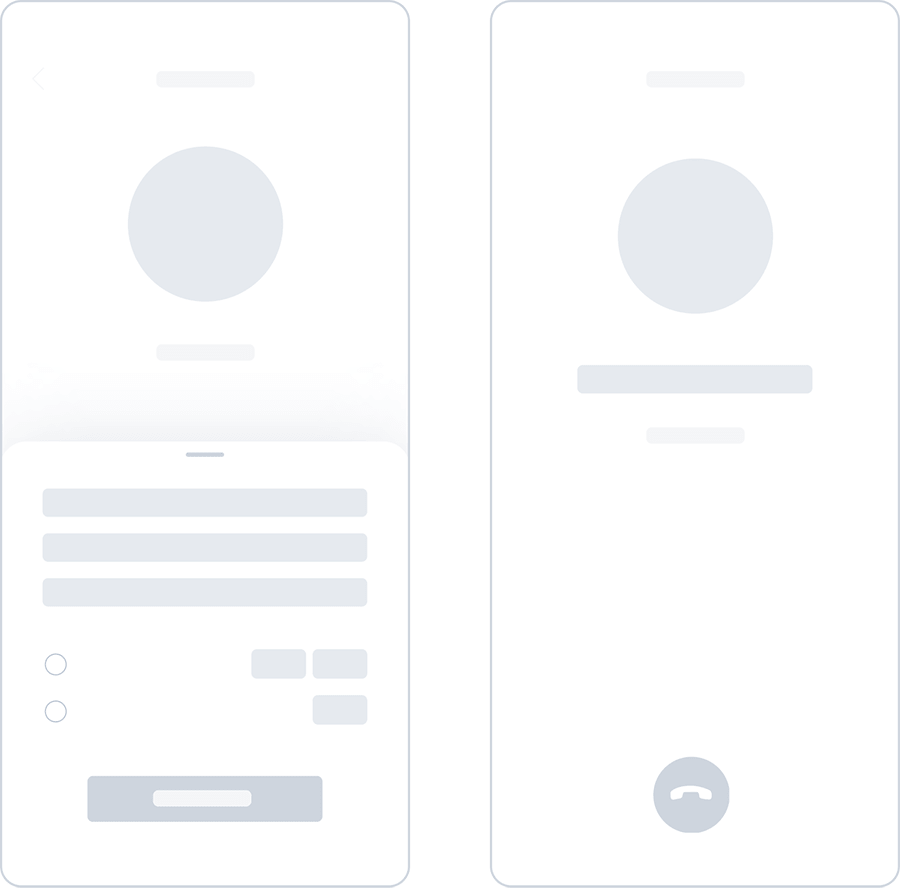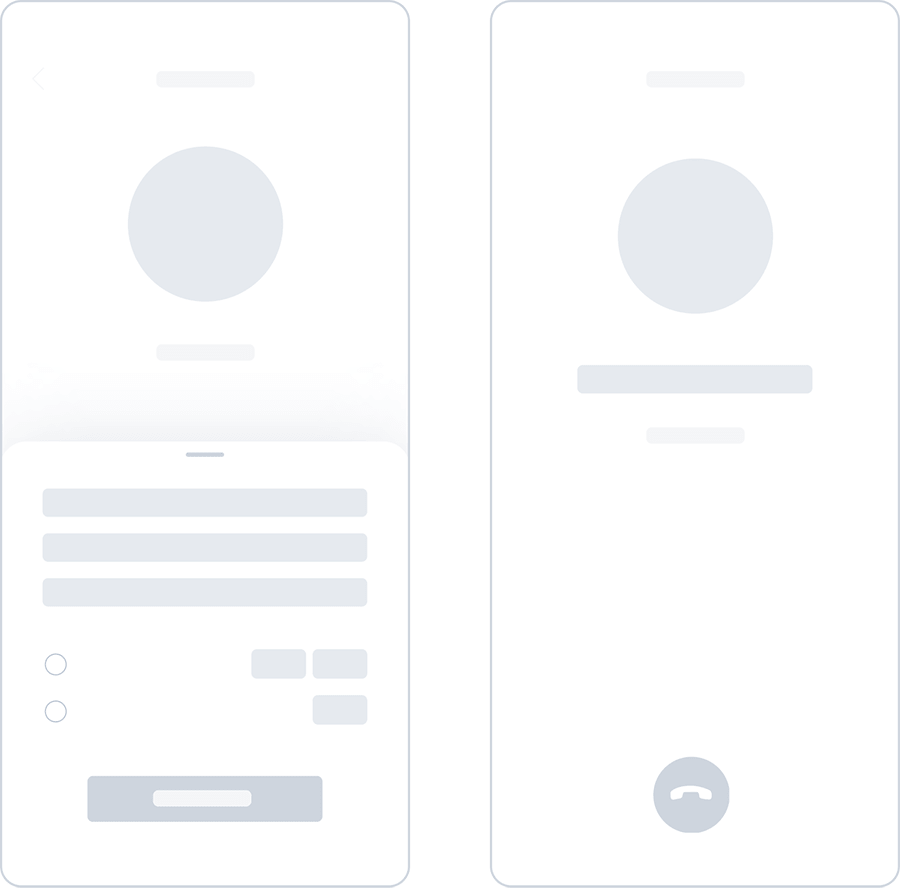 Definition
In the Definition phase, we had been working on the platform's functionality and user flow and creating wireframes, custom scripts, and a click model. Iterating on these artifacts, we created user flows that allow them to follow design scenarios and complete tasks intuitively and with minimal effort.
The Definition phase resulted in such artifacts as a mind map, user flow with low-fidelity wireframes, and the solution prototype.
Development
Based on the wireframes and click models, our specialists designed the intuitive interface taking into account the Client's requirement to create UI within the framework of native mobile components. Due to the team's strong expertise in mobile design, the transformation of the ideas into the final mockups was completed faster than we had planned. Thus in the Development phase, our Design Team created the user-friendly interface and designed the final mockups for the iOS application.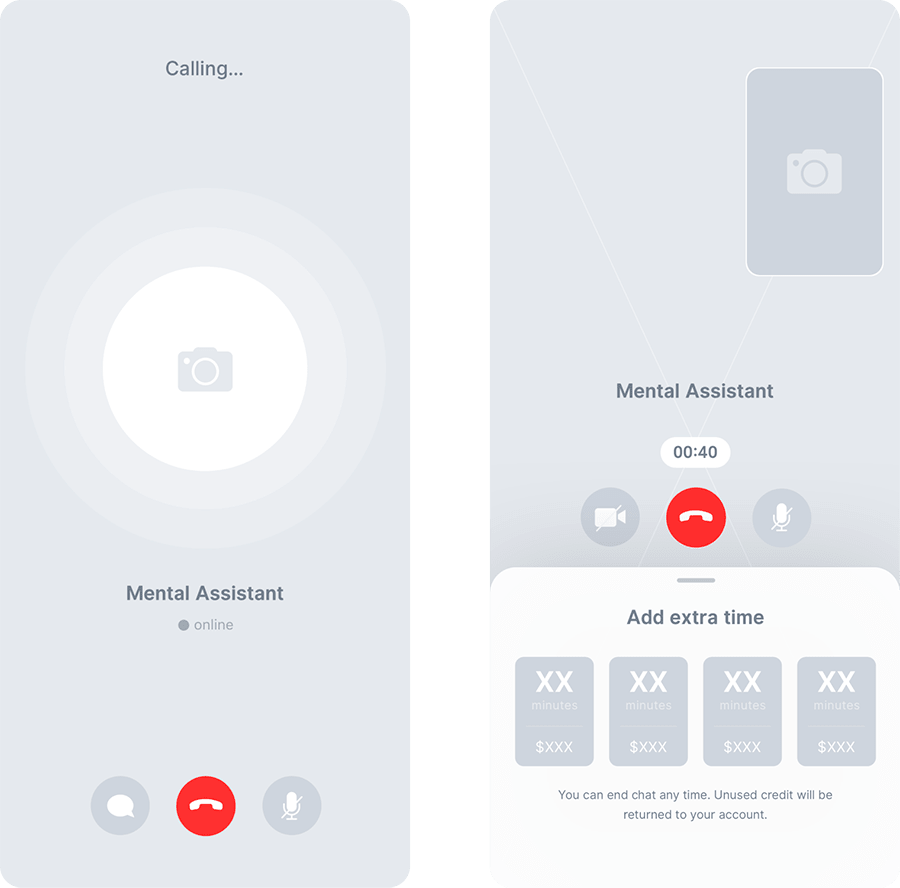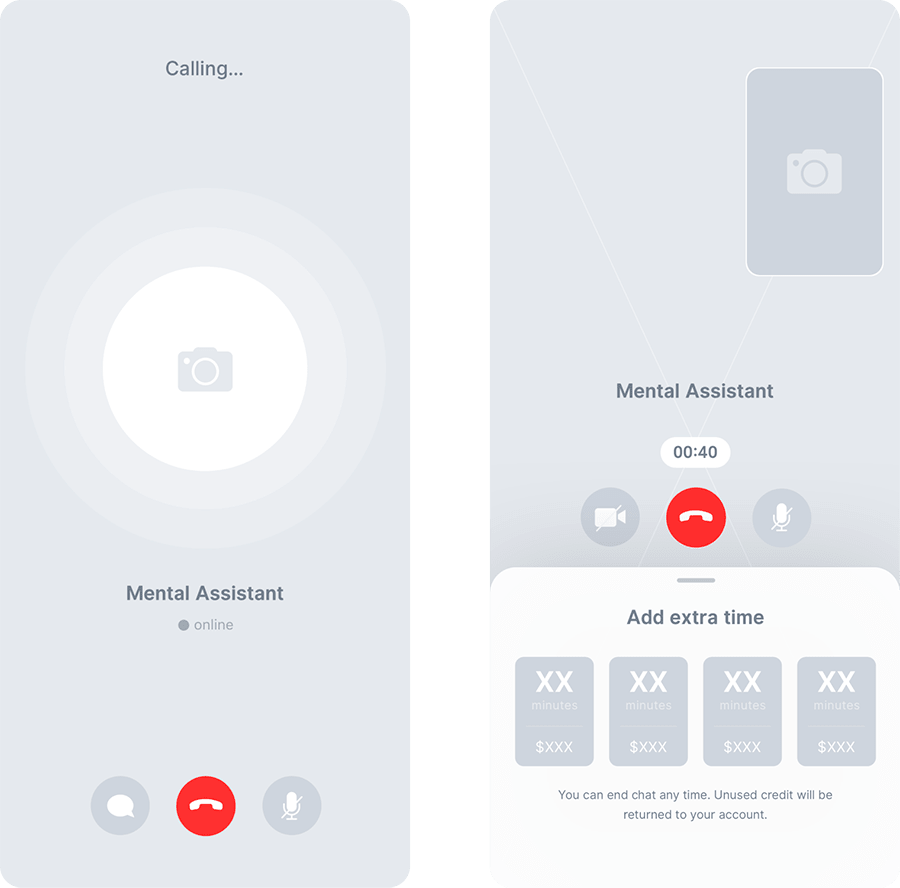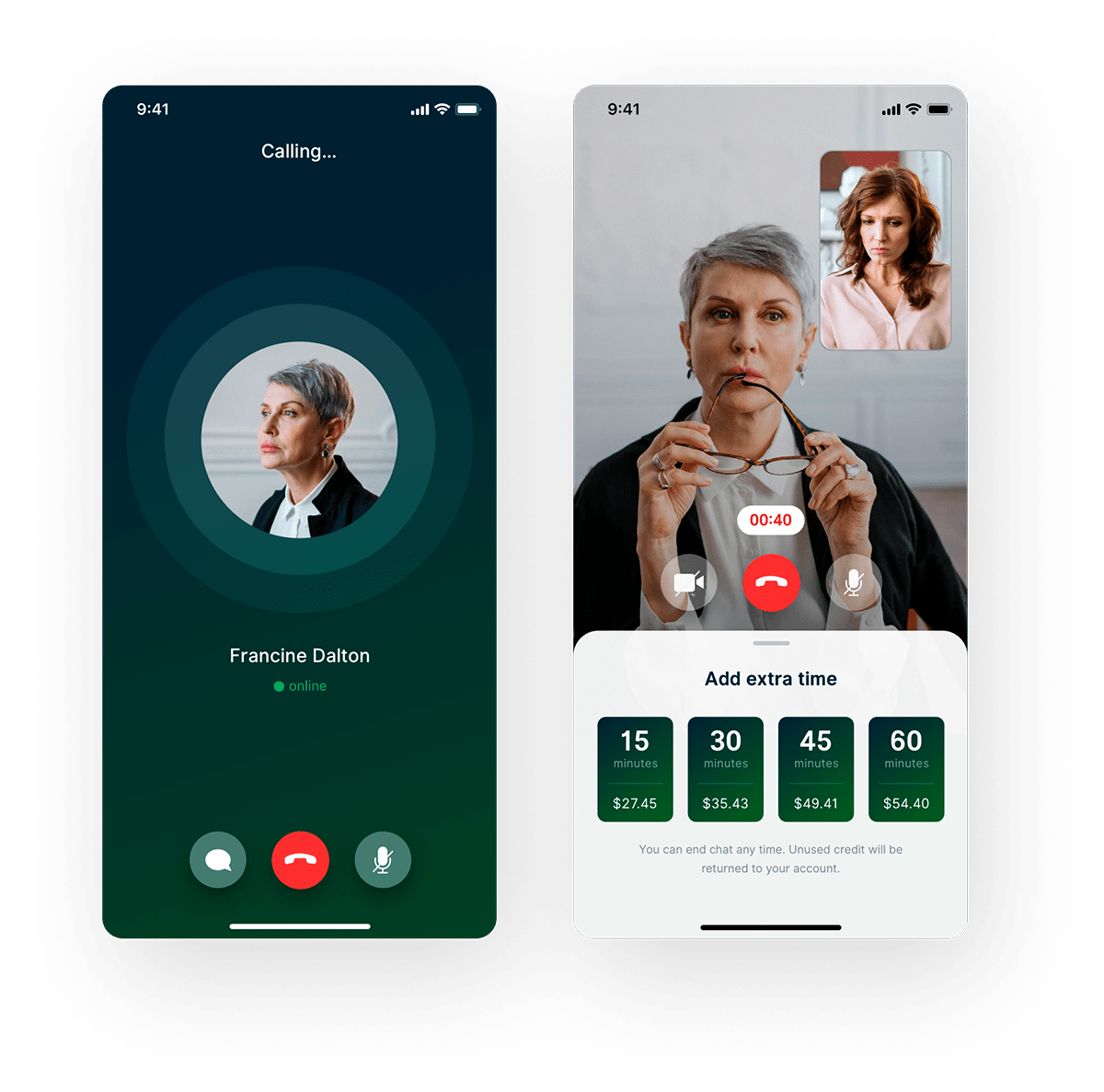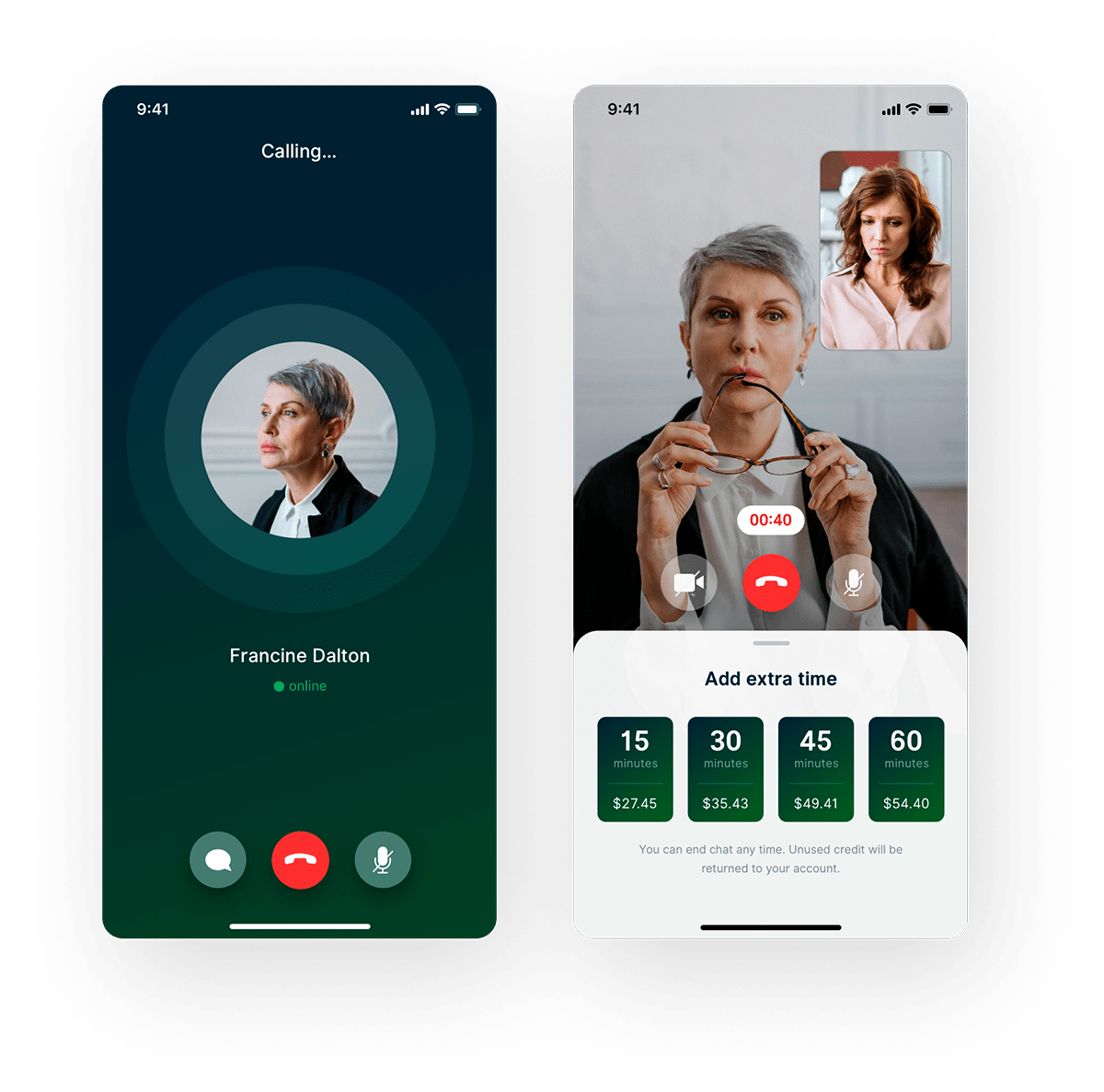 Launch
In the Delivery phase, the Product Team conducted A/B tests and research and analyzed the metrics obtained during the end-user testing. It allowed us to identify the most user-friendly scenarios, layouts, and interaction patterns for the existing product version.
Maintenance
Using the analysis of product metrics, we mapped out a list of features to be implemented in the next iterations to create additional value for the product. The Design Team continued to collaborate with stakeholders and gather the platform's KPIs to improve product solutions.
Project Design Challenges
The biggest challenge we faced working on the platform was to identify working hypotheses as the validation of the first batch of hypotheses revealed that they hadn't been viable. To resolve this issue, we contacted the stakeholders who clearly understood the users' needs and engaged them in hypothesis validation. We also conducted a series of user interviews to figure out their pain points and behavior patterns in the context they were supposed to use our solution.
As a result, we had a viable application model at the intersection of the Client's business goals and users' needs.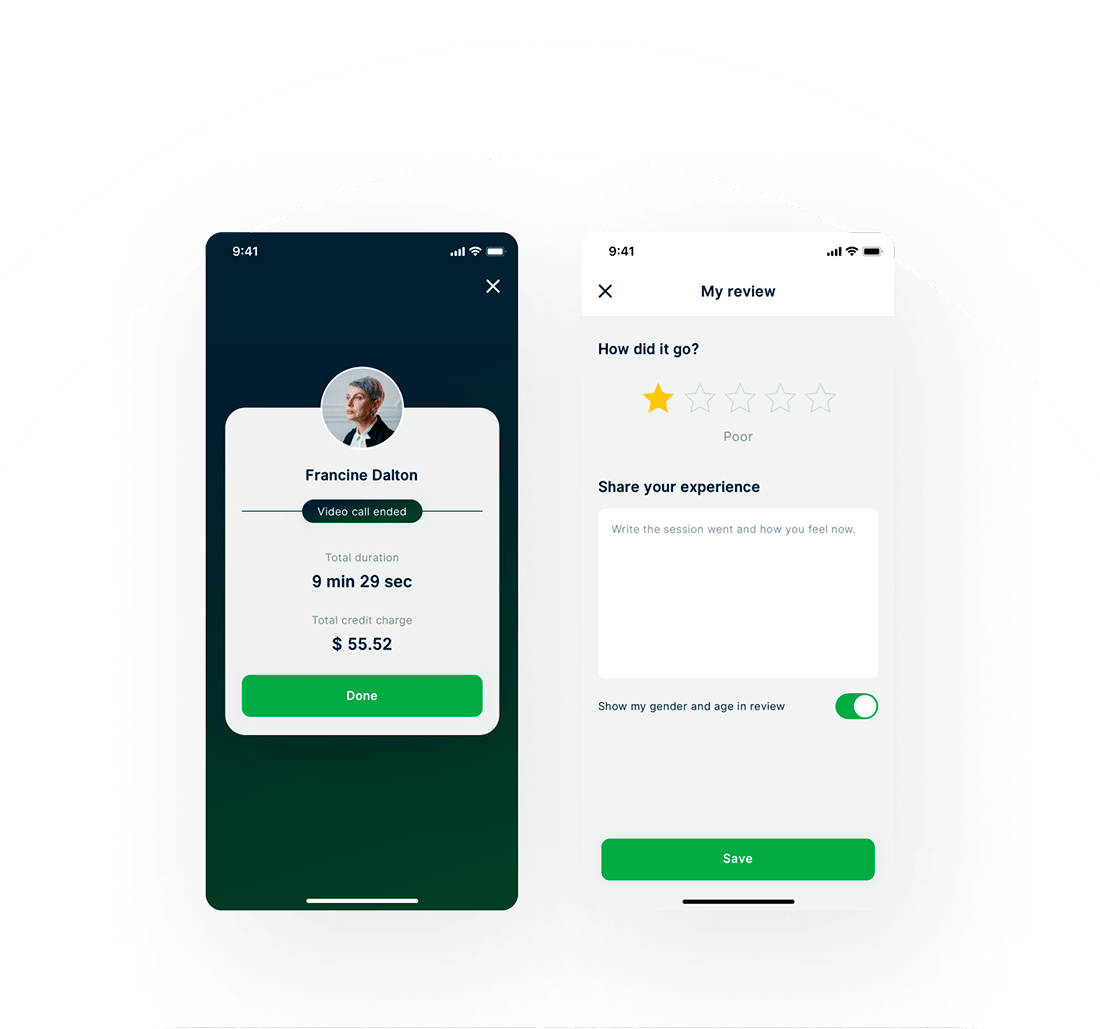 Results
As a result, we have delivered needed MVP features to the Client, and continue supporting the Development team on the app design features and components implementation. We delivered MVP to the Client in time and tested it on real users.
The Client provided our designers with the product metrics to track, and the Design Team continues collaboration with the Client on the product update and advanced features functionality.
At the moment, the product is being improved and fine-tuned, and our Design Team still helps to work on the advanced feature details and supports the Product Owner and Visionaire on the Client's side.
Claims Management System for Evaluating Hospital Bills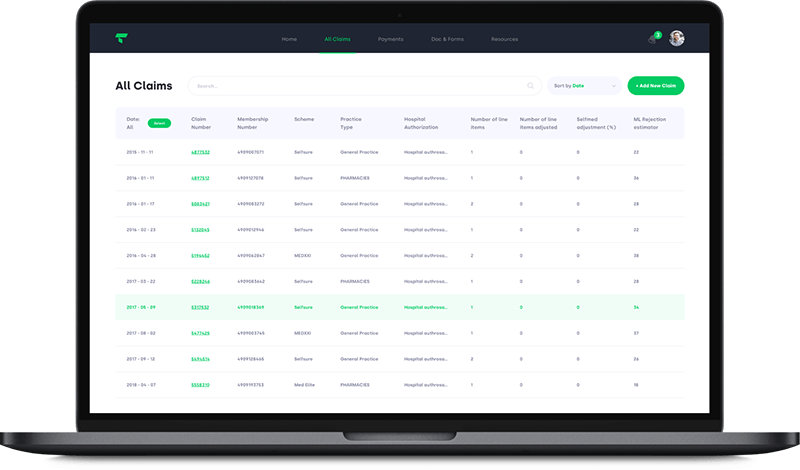 Claims Management System for Evaluating Hospital Bills
The healthcare claims management system is a web app that helps medical insurance auditors making a judgment on the claims issued by the medical aid providers. It reduces the costs of claims auditing process and fraudulent risks or human mistakes with the help of machine learning algorithms.
Bot Answering Machine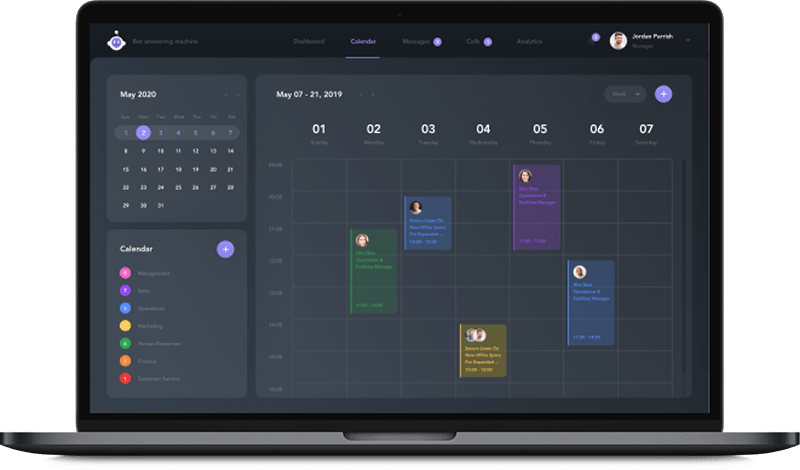 Bot Answering Machine
The system allows a business to train its own chatbot that will be able to answer phone calls, greet user over the phone/sms, provide information about a client's services and also help a user to schedule an appointment based on the available time slots. The application is HIPAA-compliant and has emergency calls scripts. There is also a dashboard where clients are able to create, configure and train very own conversational agent.
Digital Insurance Marketplace with Recommender Engine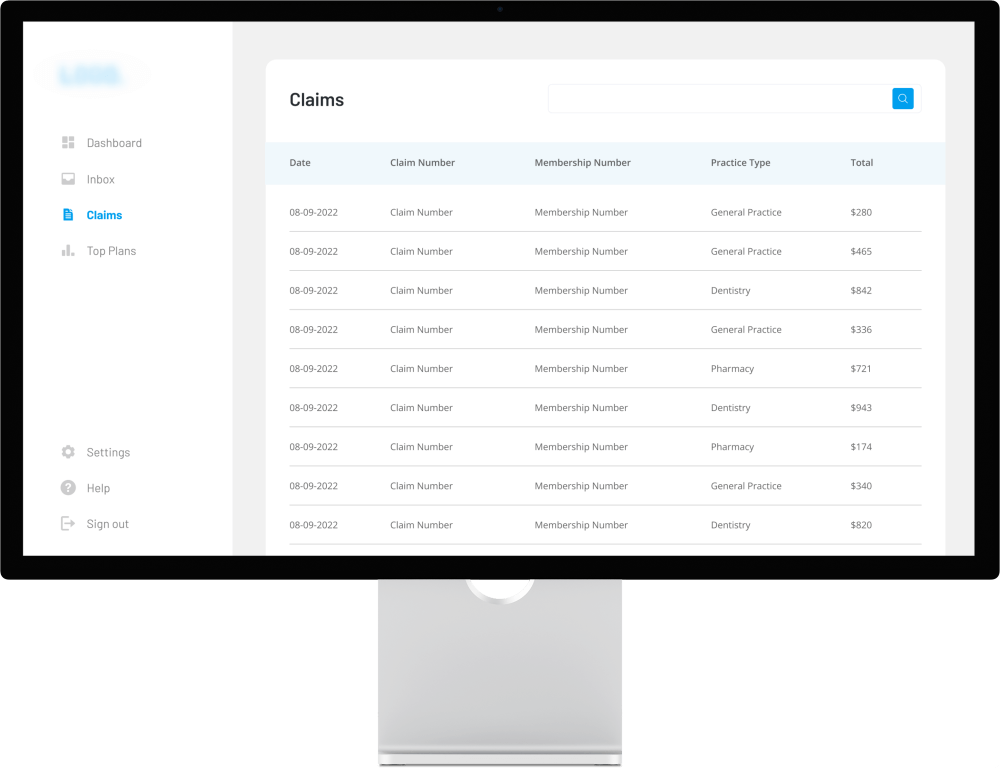 Digital Insurance Marketplace with Recommender Engine
Fintech
Insurance
Healthcare
Online marketplace that connects insurance brokers, insurance companies and the end customers. The definite feature of this marketplace is automation of information exchange and key business processes such as customer acquisition, underwriting and claims management. Featuring a recommender engine that is assessing client's information and suggesting the best fitting insurance plan.
Educational Mobile App for CanadaQBank MCCEE QBank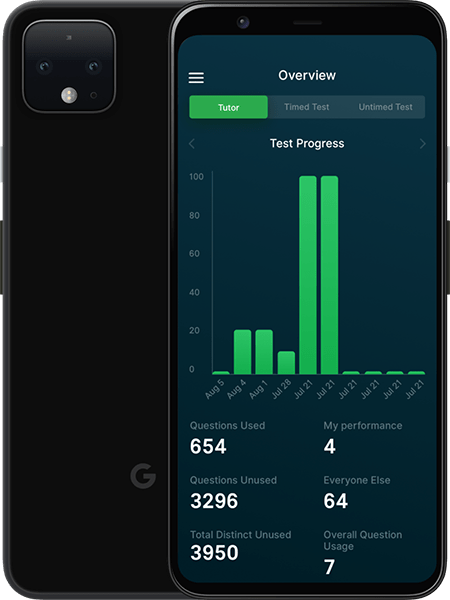 Educational Mobile App for CanadaQBank MCCEE QBank
Educational mobile app for the medical students. Allows to access synchronized CanadaQBank MCCEE question bank data across all platforms, makes possible for users to create a test with their customized level of difficulty/subjects, view test history, continue their next test/assess history from another device etc.
Patient-centric Unified EHR/EMR Platform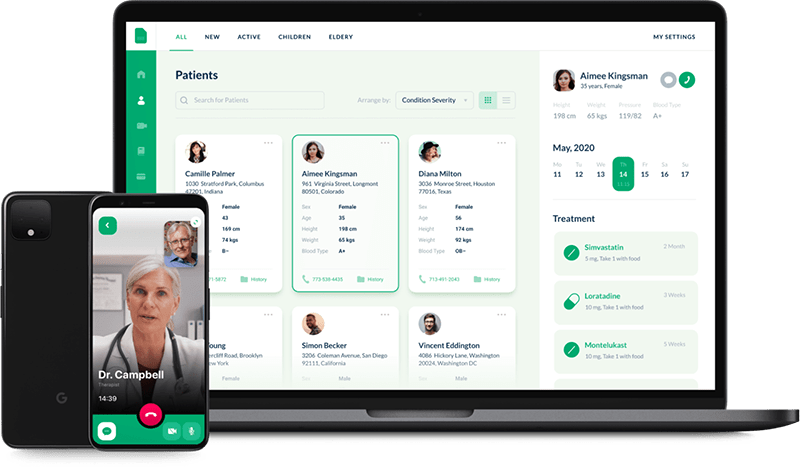 Patient-centric Unified EHR/EMR Platform
Patient-centric AI-based health record exchange platform that connects to hospital's patient management systems, assembles and securely stores users' health data. This platform allows the patient to own his personal health data and provide access to it other healthcare organizations on demand.
Ready-Made WooCommerce Design Templates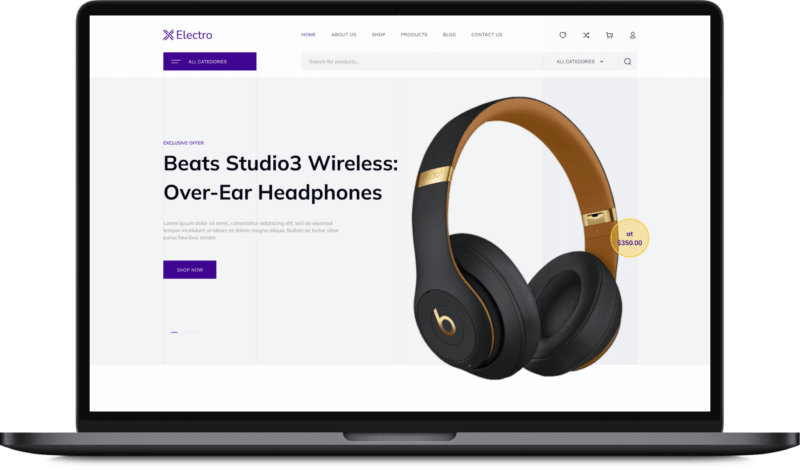 Ready-Made WooCommerce Design Templates
The system uses machine learning techniques to process various content feeds in real-time and boost the productivity of a financial analyst or a client relationship manager in such domains as wealth management, commercial banking, fund distribution.
Life-saving Emergency App for Ambulance Call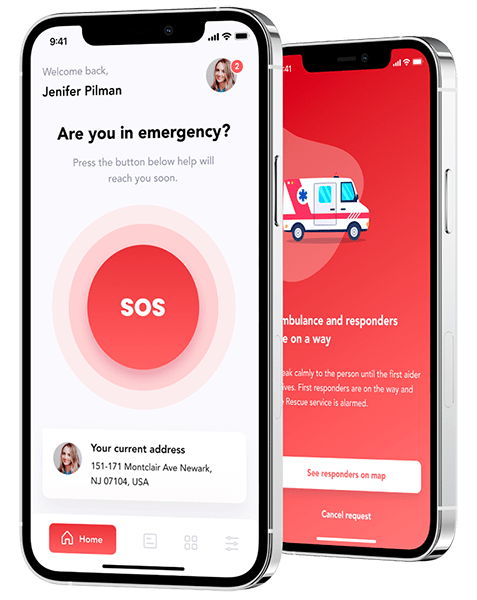 Life-saving Emergency App for Ambulance Call
There is nothing more valuable than human life and the life of the loved ones. In an extreme situation, when human life is at stake and every second is precious, you want to know that you used every opportunity to get help. Read on to find out how the expertise and experience of Itexus team has led to the creation of a life-saving emergency app.
TeleMedicine Platform for Women's Mental Health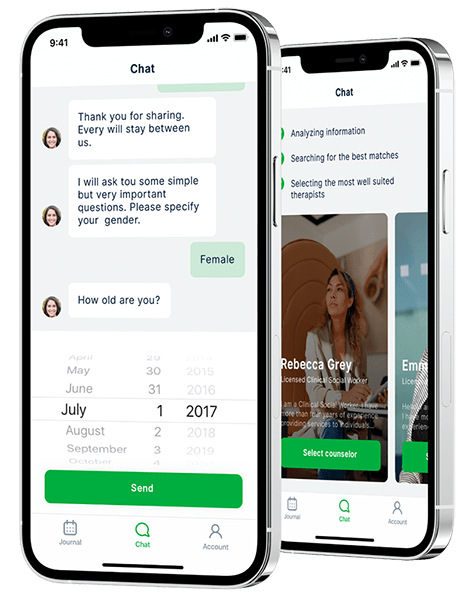 TeleMedicine Platform for Women's Mental Health
Healthcare
Video Streaming
A telemedicine platform for women to access a therapist, approach a mentor for support or become a mentor for others, and talk to other women in a safe, stress-free, and supportive environment.
Contact Form
Drop us a line and we'll get back to you shortly.
For Quick Inquiries
Offices
Australia
Level 20,109 Pitt Street, Sydney, NSW, 2000
x
Something went wrong!
Try one more time!
The Itexus Team