Web & Mobile Pest Forecasting Application
Web and mobile applications for farmers to take care of their yield crop, see predictions on pests, weather forecasts for a specific field, accept notifications on pest danger.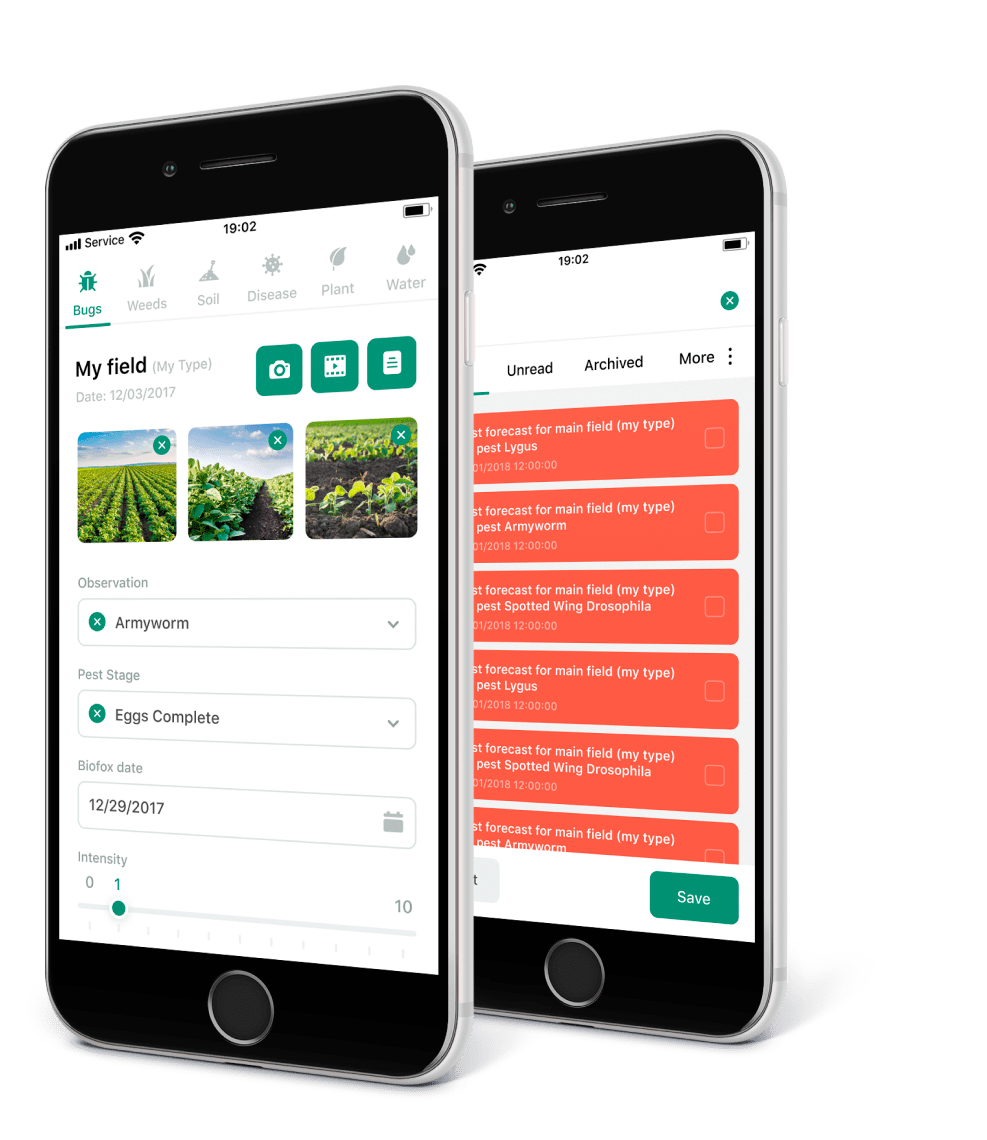 This modern B2B platform in AgriTech sector is being developed for one of the largest research institutes in the USA.
The users of the product are leading food production companies in North America and South America.
Engagement model
Time & Materials
Project Team
1 front-end developer, 1 project manager, 3 back-end developers, 1 QA engineer
Features
The purpose of the forecasting platform is to predict, identify and prevent pests and diseases from affecting crop yield by analyzing data from multiple sources (such as weather forecast, fertilizers, and records from IoT devices). It combines internally developed Weather Intelligence and Numerical Decision Support platform with pest models to deliver pest risk assessment to farmers
Development Work
The work was organized using the Agile development model and Scrum framework. We split the development into 2-week sprints with a presentation of the new features at the end of each stage. Unified QA team was assigned to the project from the very beginning. The client communicated with the team in Slack and Skype, we also used Git as a code repository.
Contact Form
Drop us a line and we'll get back to you shortly.
For Quick Inquiries
Offices
Poland
Żurawia 6/12/lok 766, 00-503 Warszawa, Poland