Web & Mobile Pest Forecasting Application
Web and mobile applications for farmers to take care of their yield crop, see predictions on pests, weather forecasts for a specific field, accept notifications on pest danger.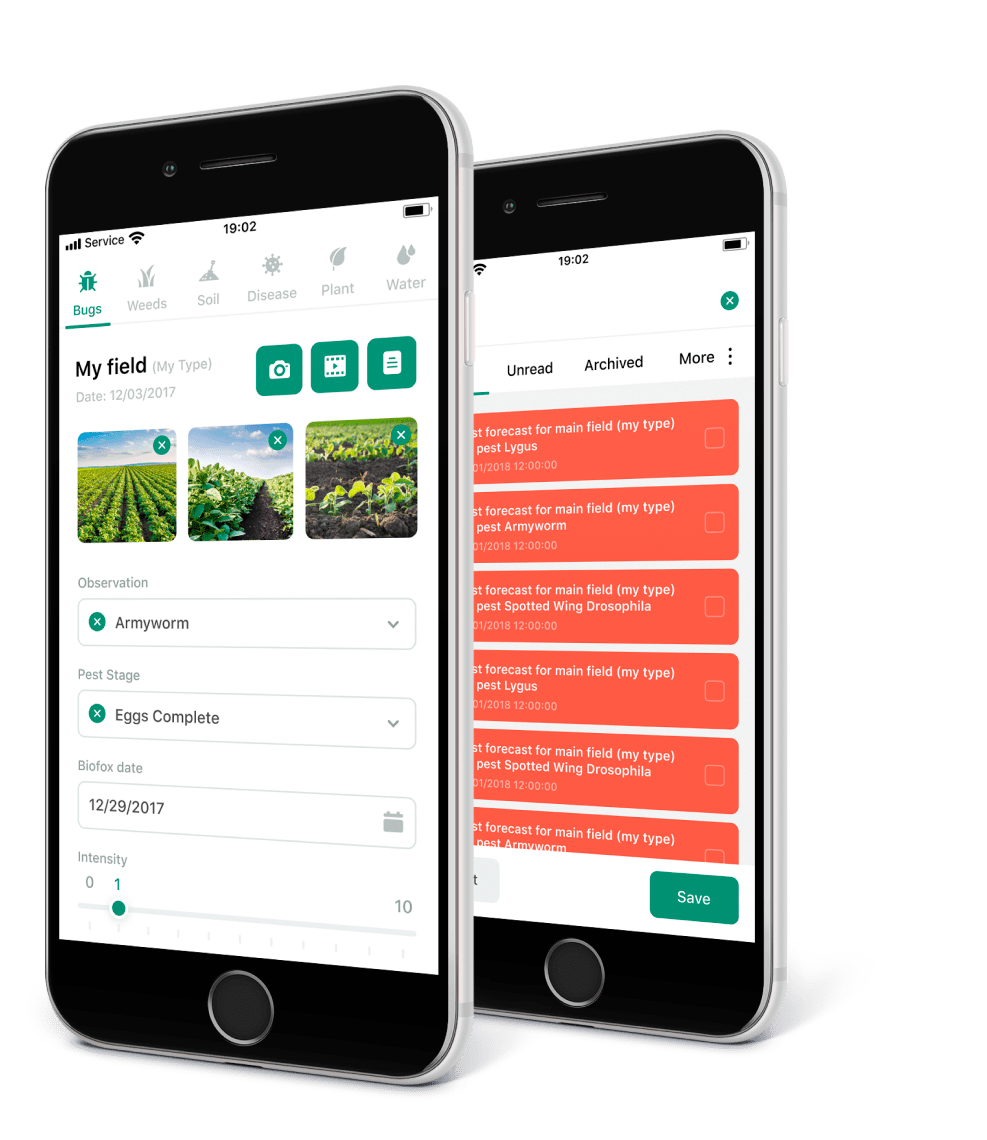 This modern B2B platform in AgriTech sector is being developed for one of the largest research institutes in the USA.
The users of the product are leading food production companies in North America and South America.
Engagement model
Time & Materials
Project Team
1 front-end developer, 1 project manager, 3 back-end developers, 1 QA engineer
Features
The purpose of the forecasting platform is to predict, identify and prevent pests and diseases from affecting crop yield by analyzing data from multiple sources (such as weather forecast, fertilizers, and records from IoT devices). It combines internally developed Weather Intelligence and Numerical Decision Support platform with pest models to deliver pest risk assessment to farmers
Development Work
The work was organized using the Agile development model and Scrum framework. We split the development into 2-week sprints with a presentation of the new features at the end of each stage. Unified QA team was assigned to the project from the very beginning. The client communicated with the team in Slack and Skype, we also used Git as a code repository.
Bot Answering Machine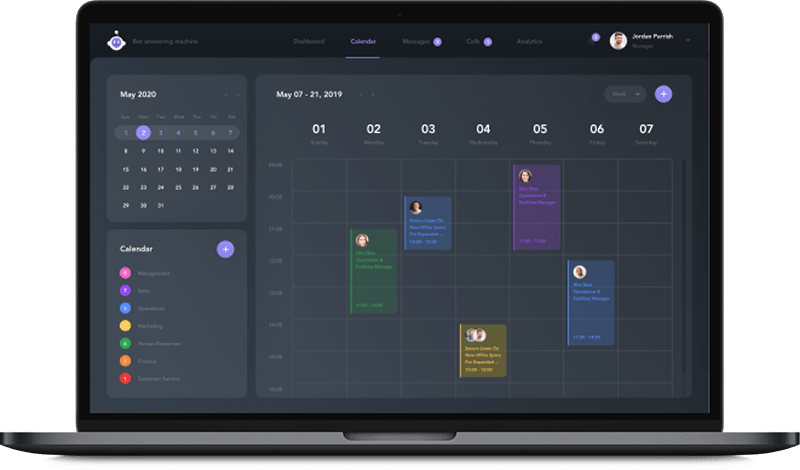 Bot Answering Machine
Healthcare
Machine Learning
Natural Language Processing
Artificial Intelligence
The system allows a business to train its own chatbot that will be able to answer phone calls, greet user over the phone/sms, provide information about a client's services and also help a user to schedule an appointment based on the available time slots. The application is HIPAA-compliant and has emergency calls scripts. There is also a dashboard where clients are able to create, configure and train very own conversational agent.
Ready-Made WooCommerce Design Templates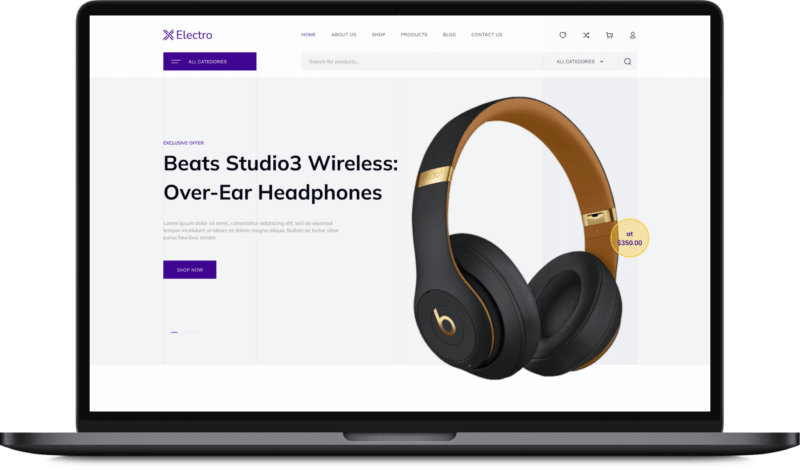 Ready-Made WooCommerce Design Templates
The system uses machine learning techniques to process various content feeds in real-time and boost the productivity of a financial analyst or a client relationship manager in such domains as wealth management, commercial banking, fund distribution.
Design for Finance Data Management Platform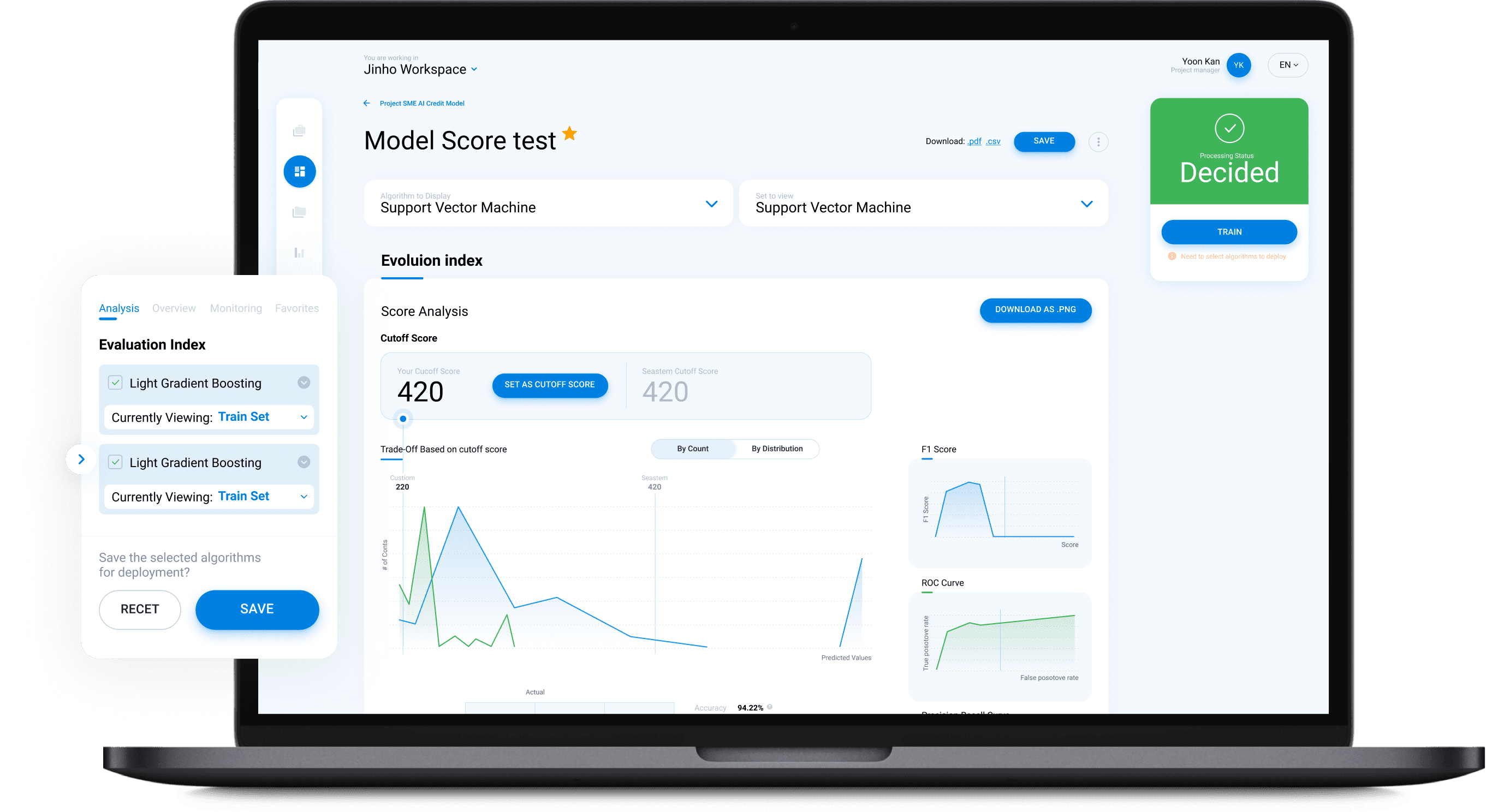 Design for Finance Data Management Platform
Fintech
Artificial Intelligence
A web app for people working in the financial sector to create analytical models. The app uses AI-based predictive modules reflecting the credit cycles to automate decision-making in Finance. Unlike the traditional statistical approach when making one analytic model takes 2-3 months, the application enables users to build, test, and deploy multiple predictive financial models within just a few clicks.
Contact Form
Drop us a line and we'll get back to you shortly.
For Quick Inquiries
Offices
Australia
Level 20,109 Pitt Street, Sydney, NSW, 2000
x
Something went wrong!
Try one more time!
The Itexus Team